This pasta with cannellini beans and asparagus bowl comes together quickly and with little effort. The most difficult part is boiling the water. I bet you have most of the ingredients in your pantry already.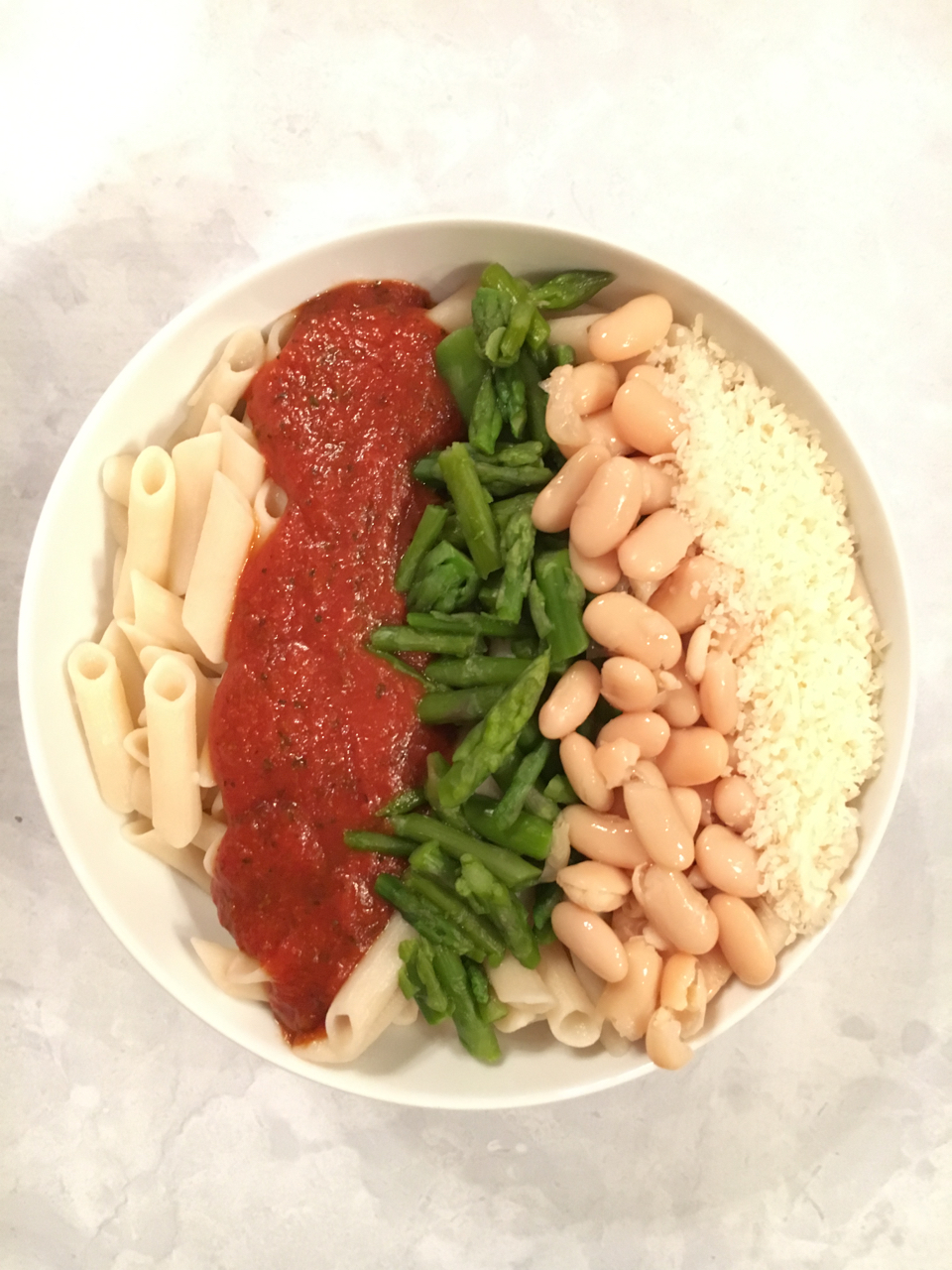 I used a gluten free penne pasta, but spirals or elbows would be great, too. I opened a jar of my favorite organic pasta sauce, opened a can of organic cannellini beans, raided the freezer for a bag of frozen organic asparagus and used some freshly grated parmigiano-reggiano cheese as a finishing touch.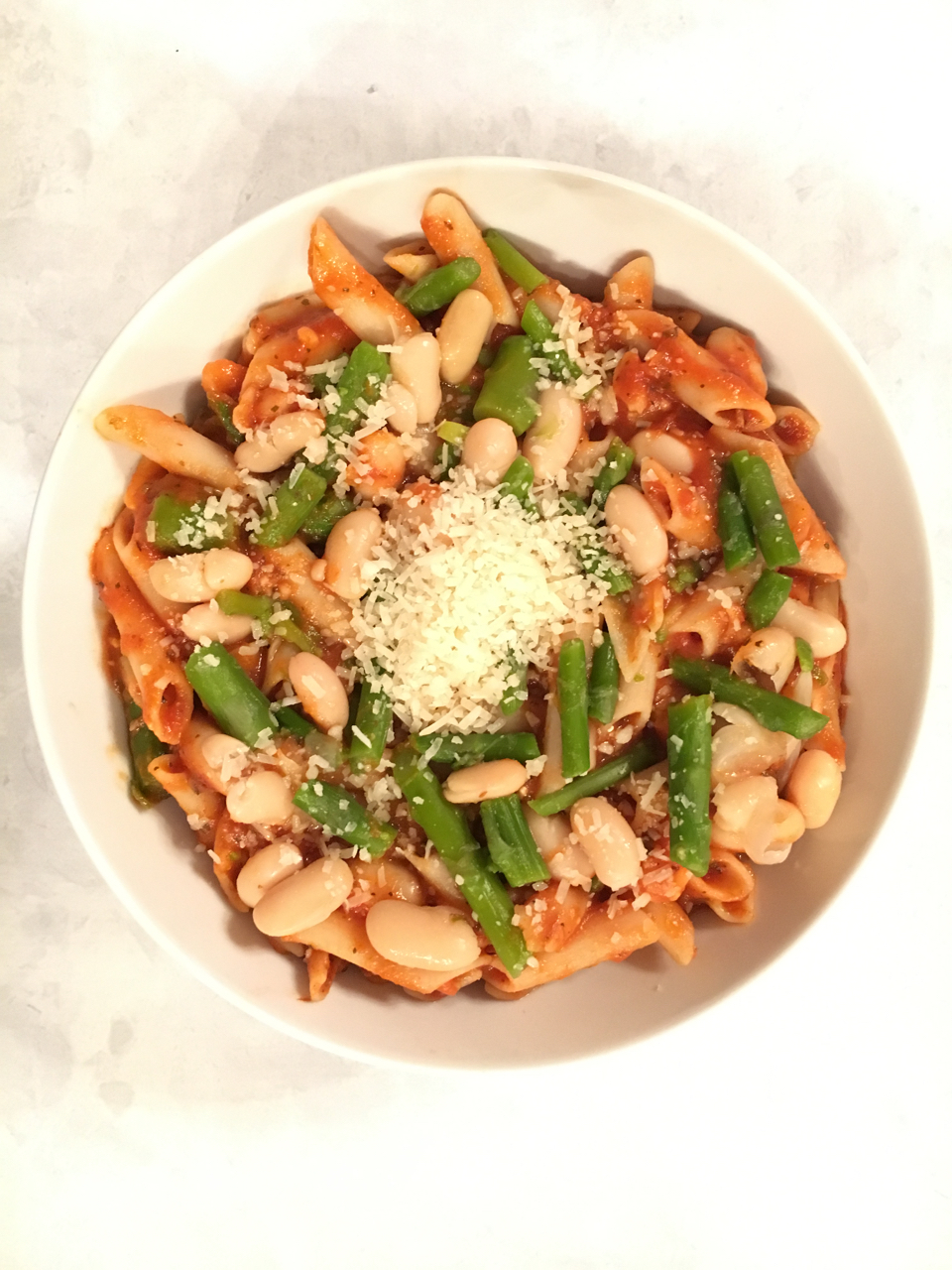 Seriously. That easy. That fast.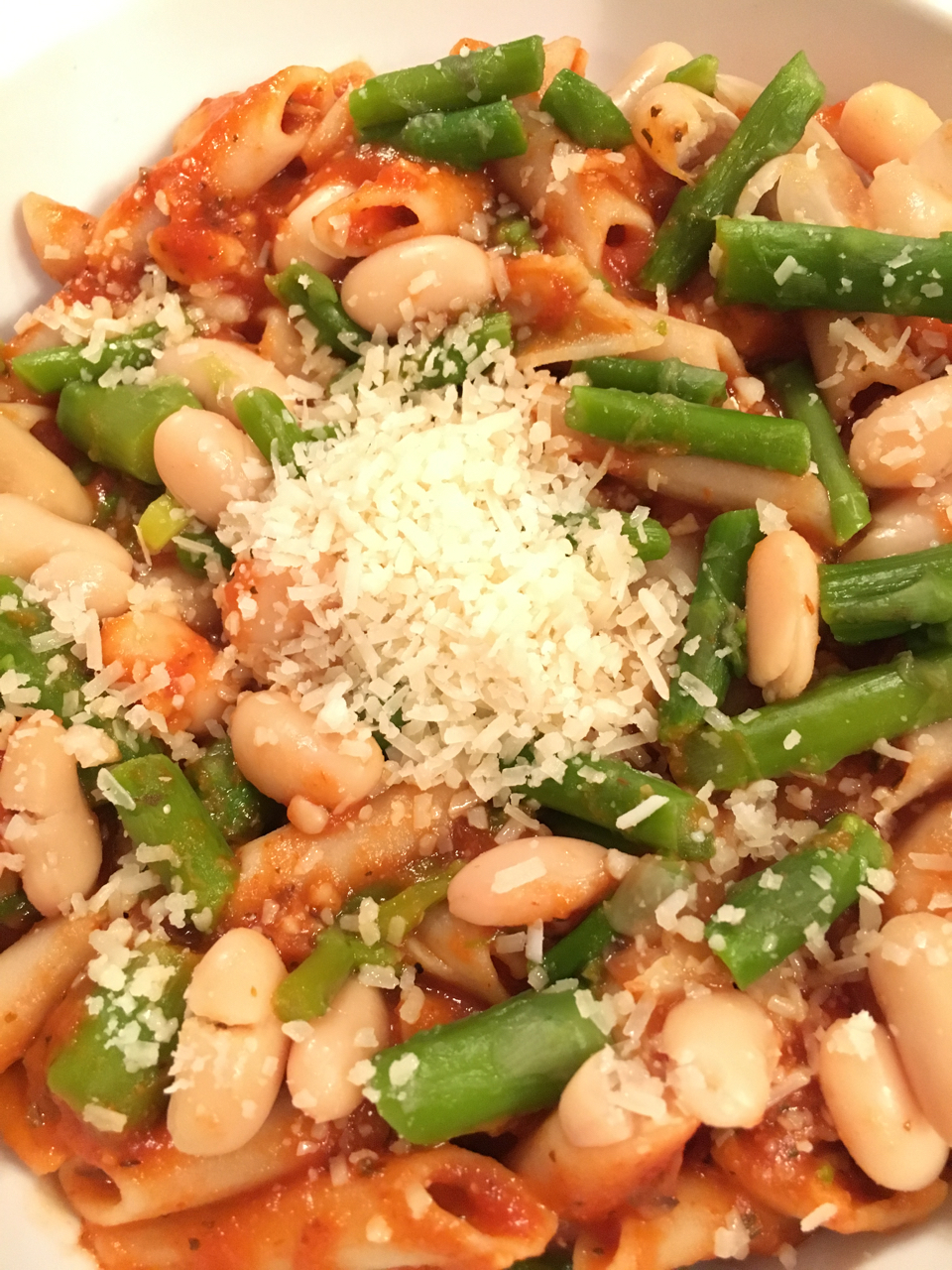 Bonus points if you feel inclined to toast some garlic bread to go with it. 🙂