Calling all southerners, cheese lovers, and grits lovers: behold; here's the gluten-free cheesy grits recipe that you've been craving.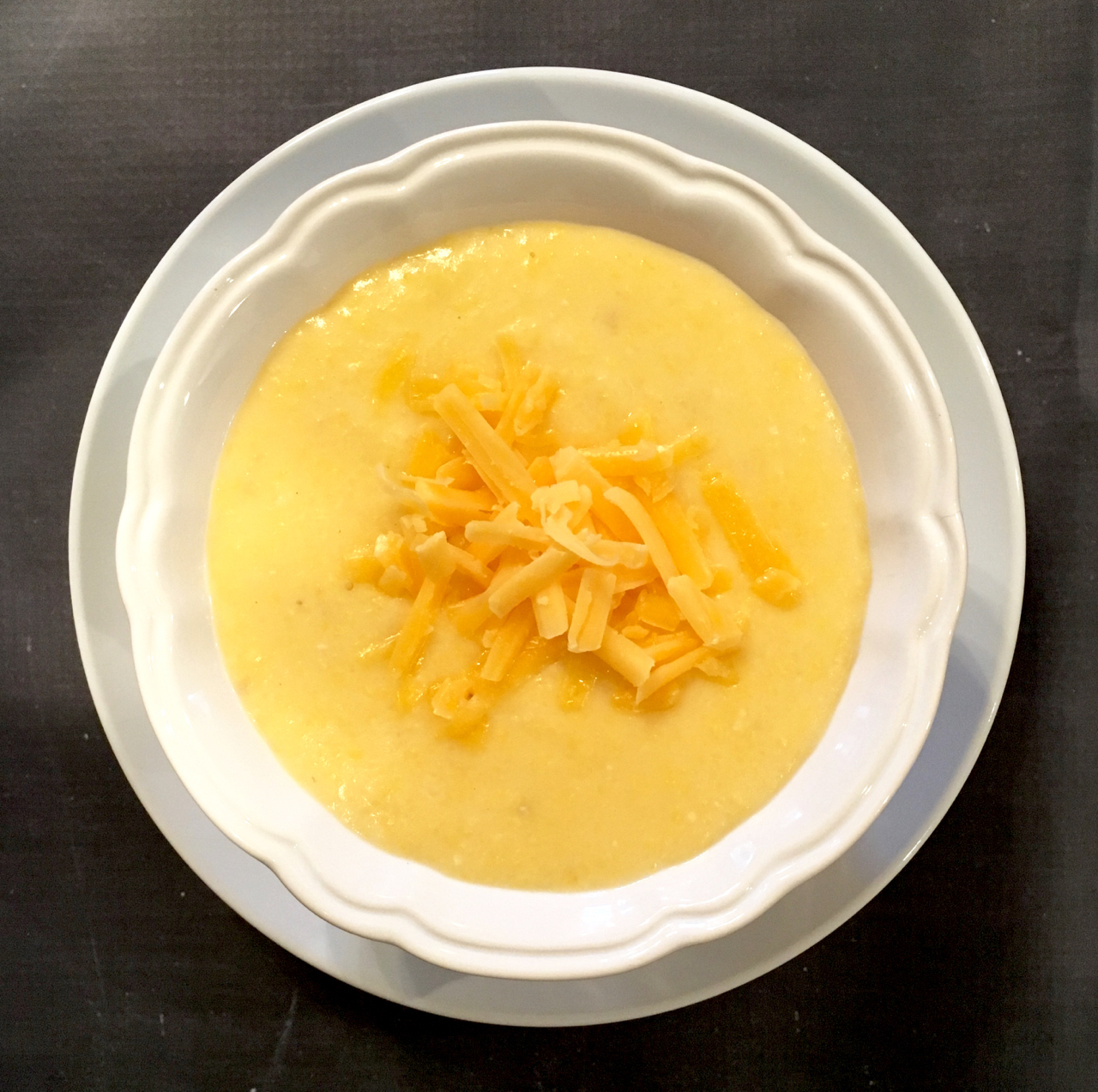 Note: This post contains Amazon affiliate links.
This is a fool-proof method of cooking grits – not the quick-cooking kind; no, no, no! This is the healthy alternative (gluten-free) and tasty alternative (you've got to season those grits, oh yes!) and kick it up with some additional inclusions. We'll use cheese for this recipe, but there are other yummy additions if you're not a cheese lover. (What?!)
I have to say, these grits were amazing, especially paired with some organic scrambled eggs.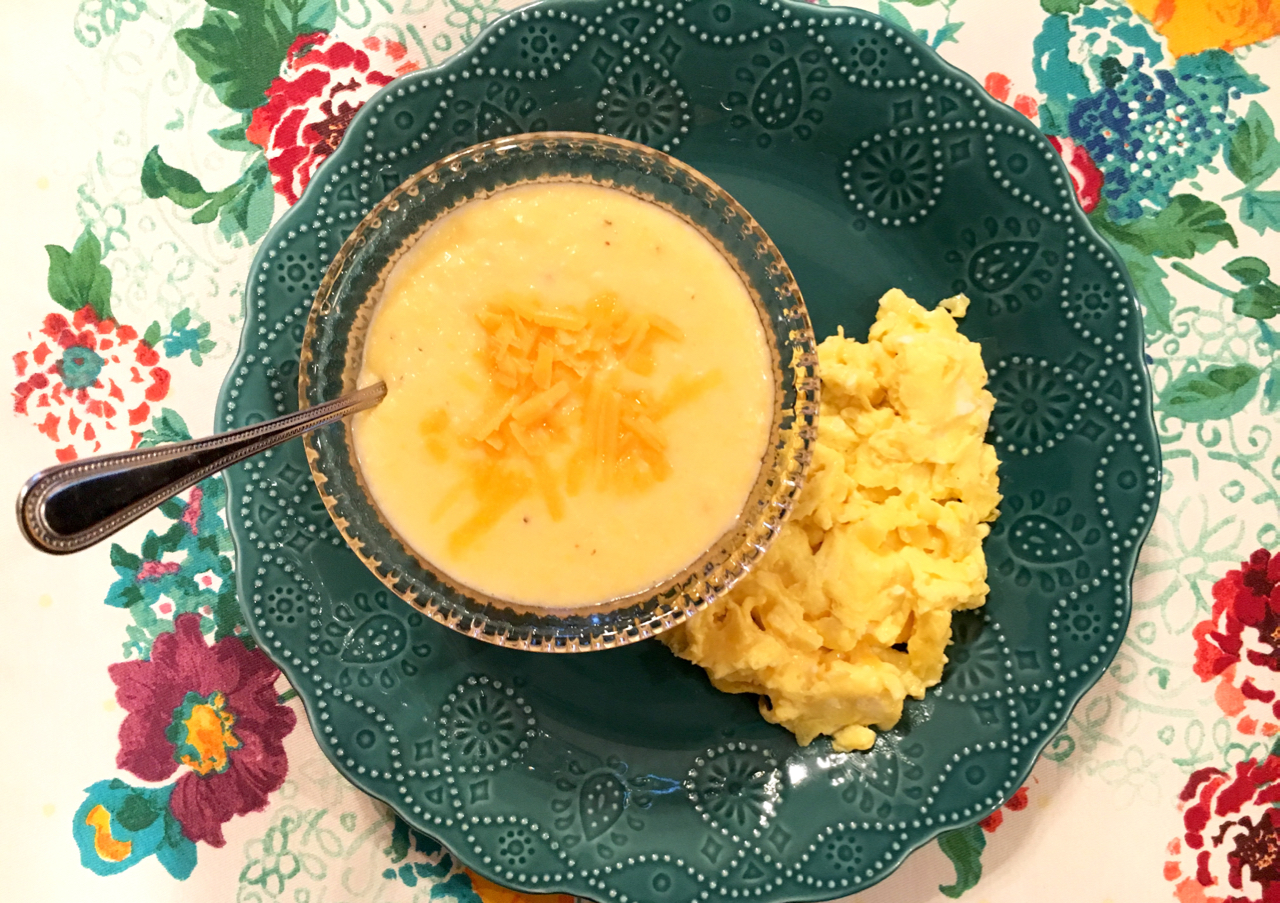 Here's what you need to create the perfect bowl of grits:
I recommend, wholeheartedly, Bob's Red Mill Gluten Free Corn Grits.
These have never let me down. Even if you're not gluten free, give these a try – you'll never know the difference. You'll need some cheddar cheese, grated or cubed. You'll need a dollop of milk, half and half, or even heavy cream; water, and seasoning. You'll need salt and garlic powder. I also used Herbamare, which I've mentioned before on this site. Read more about it here.

Here's the fool-proof method: you'll bring water to a boil, add the grits and reduce to a simmer and stir, stir, stir. This will take a while, so don't get busy doing something else because you'll need to mostly hang out at the stove and stir, season, taste, and repeat. It's really crucial that you stir often. You don't want the grits to cook too quickly, so a very slow simmer for 25-30 minutes is optimal. Seasoning is very important, and you'll likely use more seasoning than you think is necessary. Taste often. Grits are a blank canvas that must be seasoned, otherwise you will not love your grits.
I also cover the pot when not stirring, so grab a lid. This prevents the grits from occasionally popping out on your stove top or on you. They're hot, so protect yourself!
Once the grits have cooked and become tender, I add a dollop of milk-based liquid. I happened to have heavy cream on hand, so I added a dollop (about a tablespoon or so) to the grits prior to adding the cheese. This made the grits very creamy!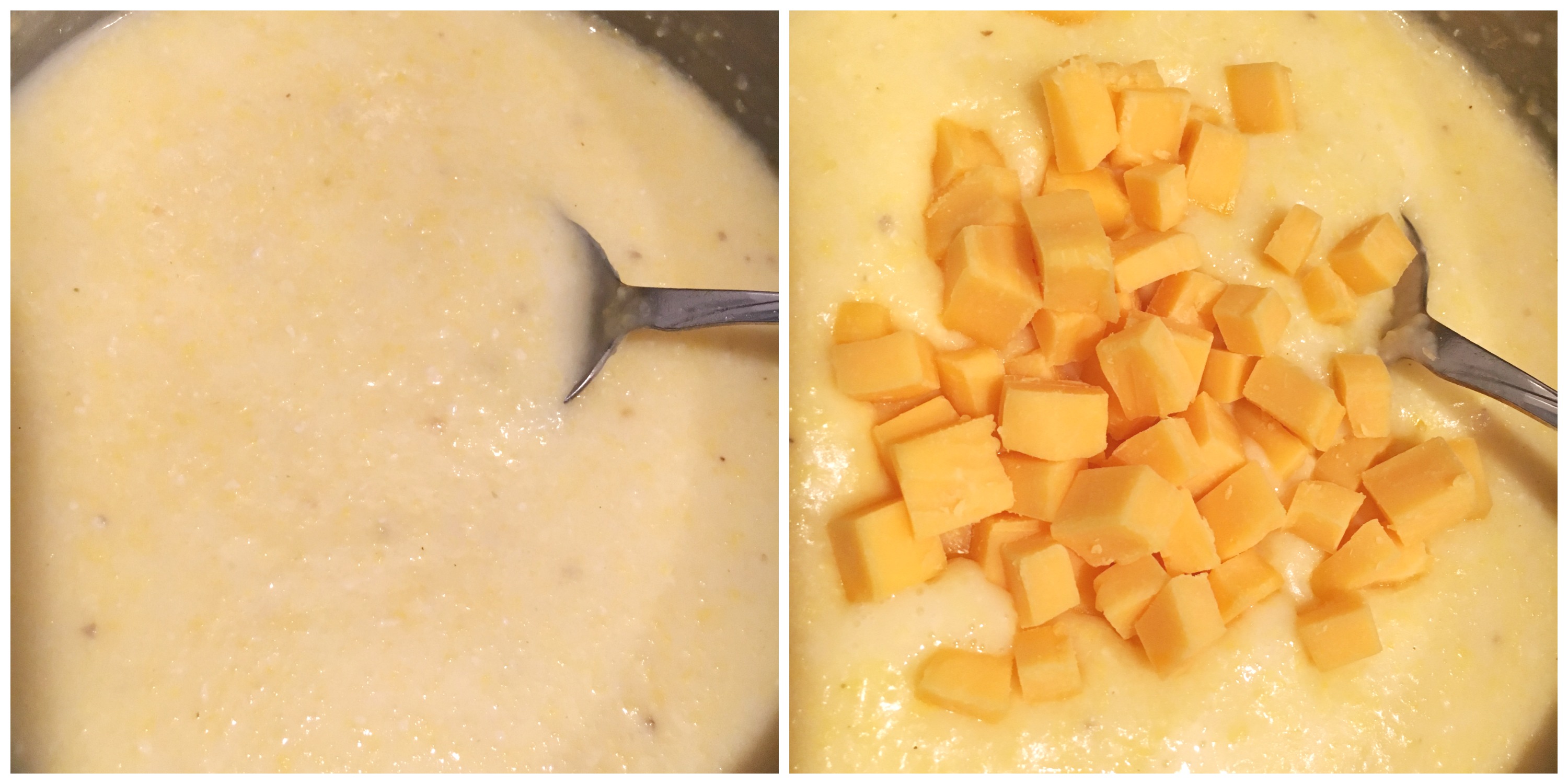 I added the cheese as the last step. Just stir until the cheese is melted and then remove from heat and let sit, covered, for 5 minutes before serving. (If you're not a cheese lover, you could add crumbled bacon, or cubed ham.)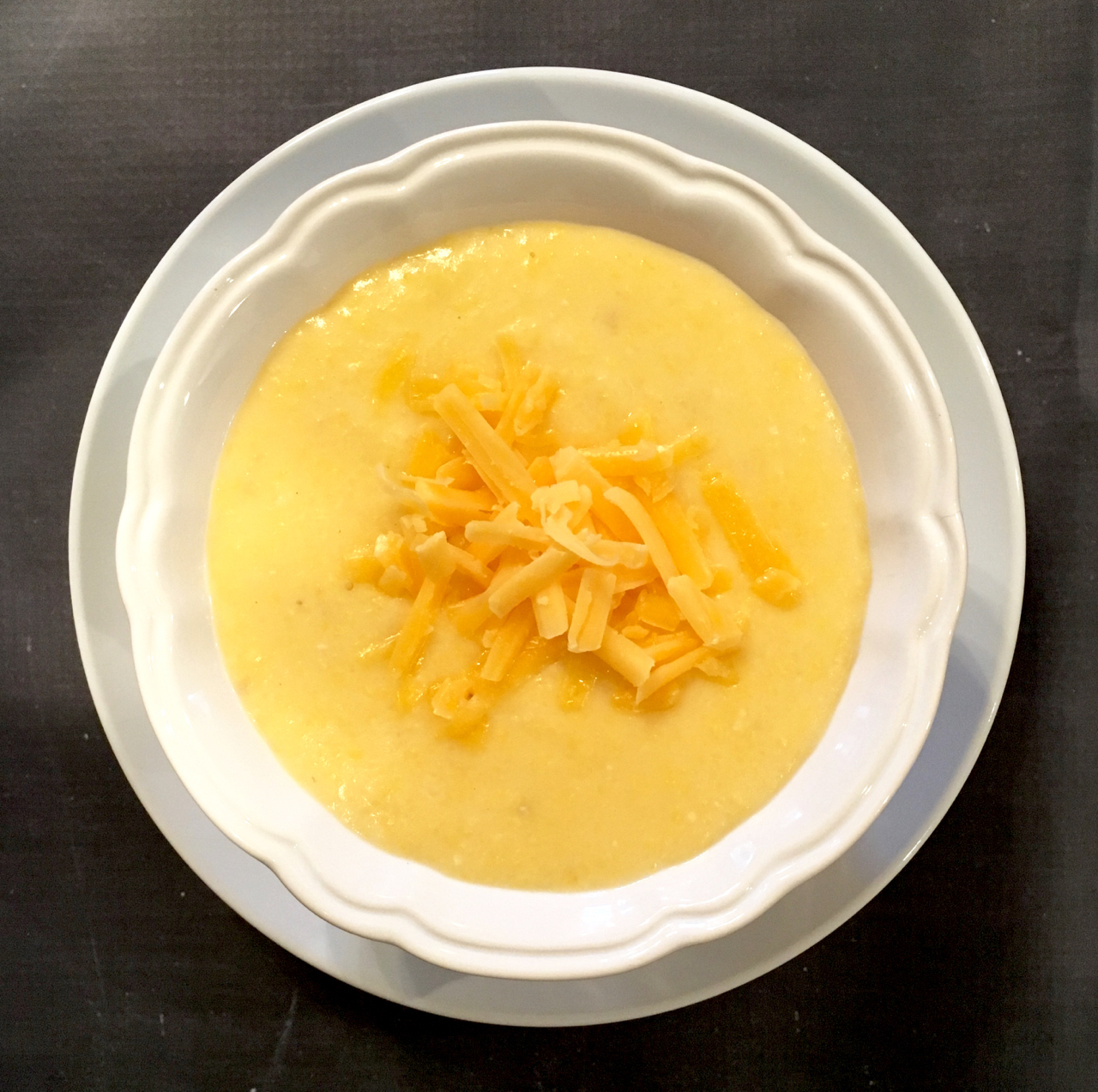 For a true southern experience, serve with eggs. My favorite is scrambled eggs with grits. Southerners know the trick of actually combining the scrambled eggs and grits together and enjoying but I'll let you try that on your own. 😉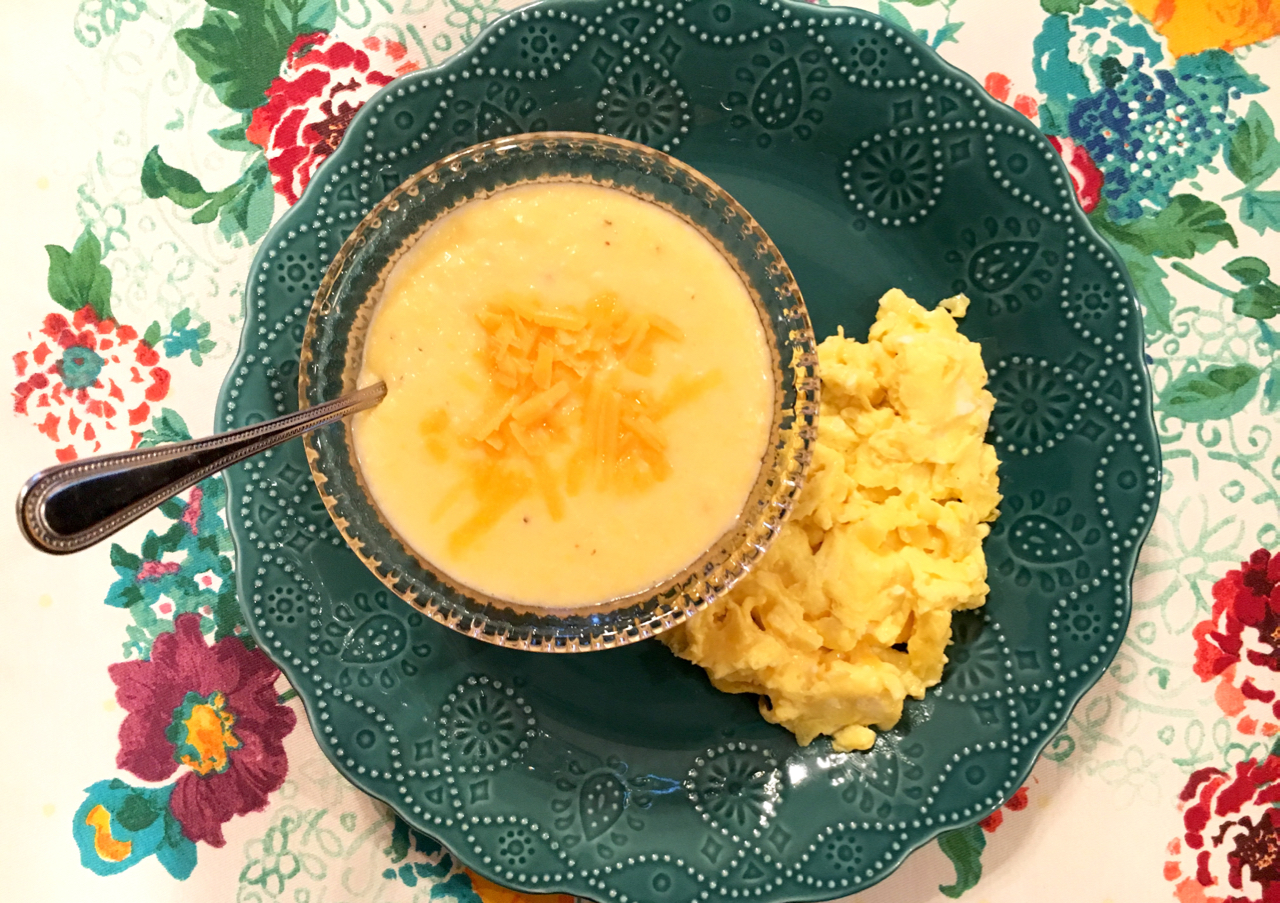 YOU MAY ALSO LIKE:
Gluten-Free Cranberry Orange Blender Muffins
Baked Scalloped Potatoes With Cheese
Gluten-Free Almond Butter and Chocolate Chip Blondies




DON'T FORGET TO PIN AND SHARE!