Gluten-Free Cranberry Orange Blender Muffins are an easy and healthy breakfast option or a delicious afternoon snack.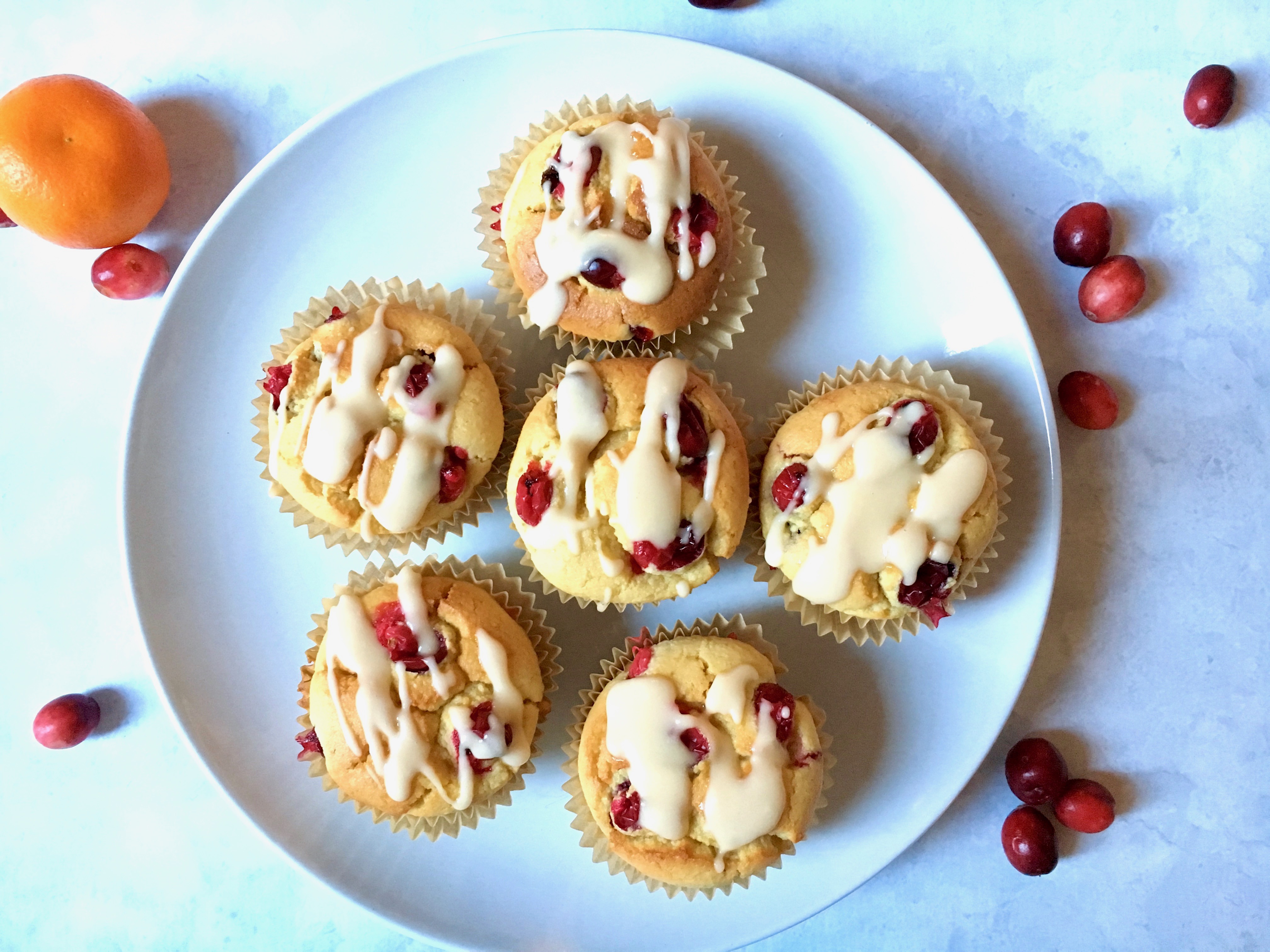 Note: This post contains Amazon affiliate links.
I love this recipe, not only because the muffins are delicious and healthy, but because it is so easy to put together. It's like a one-bowl recipe except you're using your high-speed blender as the bowl! Plus, super easy cleanup. Who doesn't love an easy blender recipe?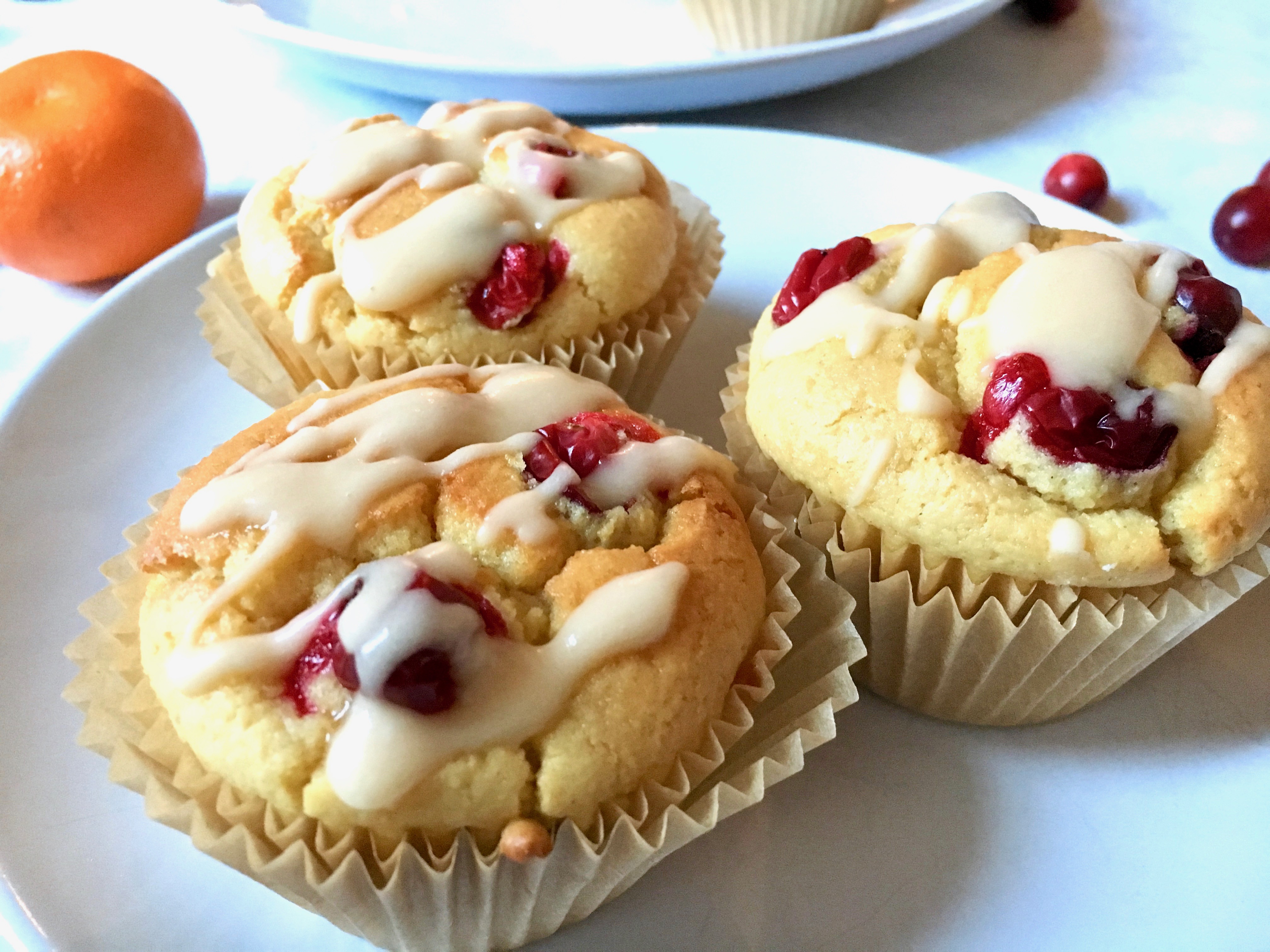 This recipe calls for sour cream OR plain Greek yogurt. Use which ever you have on hand. Make sure you use the full fat version for both options. The fat-free just doesn't cut it in this recipe;  you need the extra fat and richness. I use Swerve granulated sweetener as a substitute for refined sugar. Have you tried it yet? I love it. Make sure you're using a high-powered blender such as a Vitamix or Blendec (I use this one) for the easiest and smoothest blending.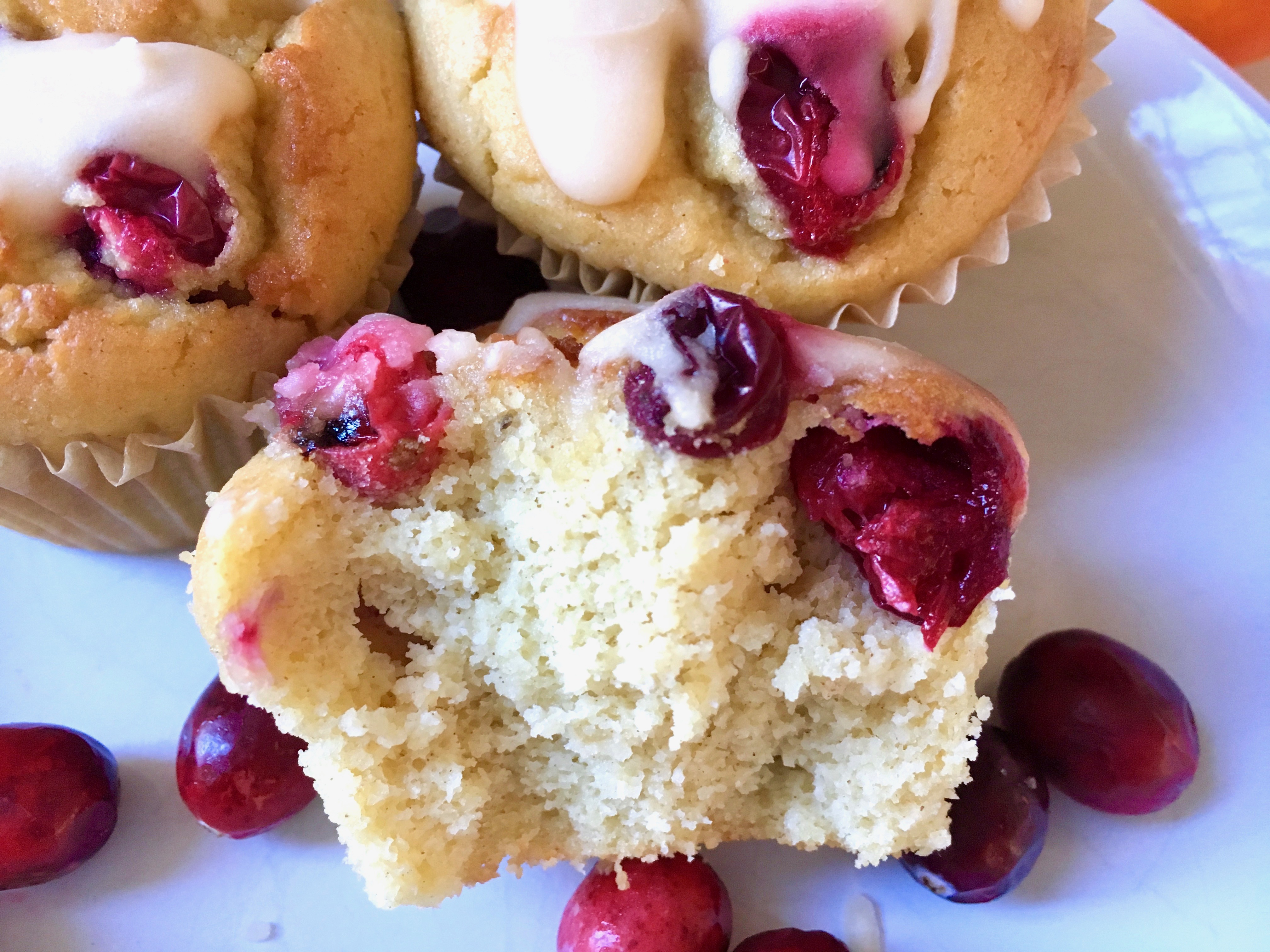 I like to add a drizzle of Swerve confectioners sweetener mixed with a little orange juice to the top of the muffins once they've cooled. This is totally optional, but I love that little bit of orange flavor mingled with the tartness of the cranberries. So good!
Here's a simple video of the process:
Gluten-Free Cranberry Orange Blender Muffins
Gluten-Free Cranberry Orange Blender Muffins
Ingredients
Muffin Batter:
4 large eggs
½ cup full-fat sour cream OR full-fat Greek Yogurt
1 tsp vanilla extract
3 cups almond flour
2 tsp baking powder
½ tsp cinnamon
¼ tsp salt
1 cup cranberries
Orange Glaze Drizzle:
3 tablespoons orange juice
Instructions
Preheat oven to 325° F.


Line a muffin pan with parchment liners.


In the container of a high-powered blender, combine sour cream (or yogurt), eggs, and vanilla extract. Cap it and blend for 30 seconds.


Add the almond flour, sweetener, baking powder, cinnamon, and salt. Blend again until smooth; about 45 second or so. If the batter is too thick, add a splash of water to thin it out.


I like add my cranberries at the end, by hand, to each muffin cup, so go ahead and fill each muffin cup with batter, divided equally among each cup.


Now add cranberries to each cup, poking some down into the batter and leaving a few exposed on the top.


Bake 25 to 30 minutes, until just golden brown.


Remove and let cool completely.


Orange Glaze Drizzle:
Mix the orange juice and Swerve confectioners sweetener. Add more sweetener to taste or for thickness. Drizzle the glaze over the top of each completely cooled muffin.
DON'T FORGET TO PIN AND SHARE!