Gluten-Free Cranberry Orange Blender Muffins are an easy and healthy breakfast option or a delicious afternoon snack.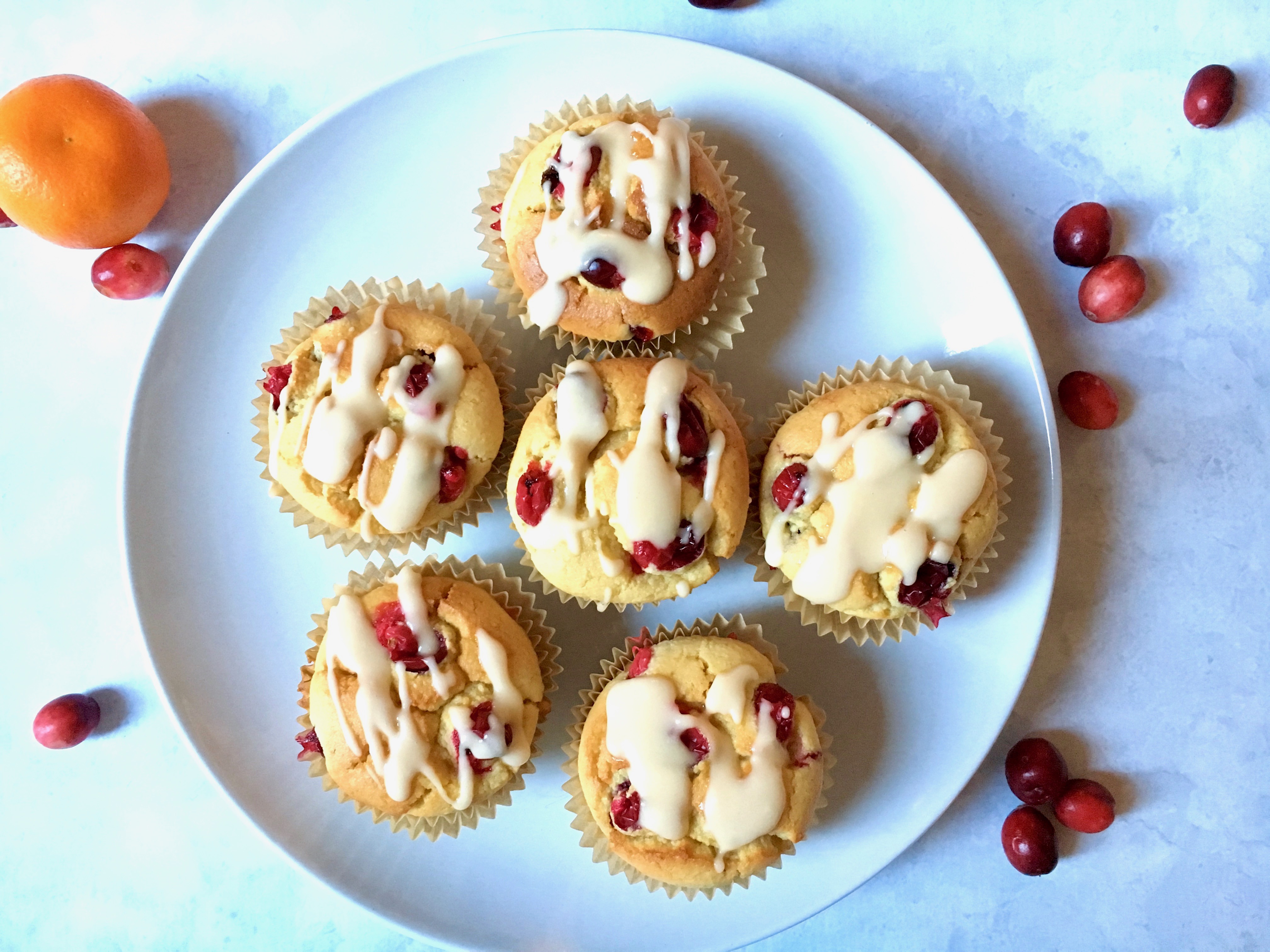 Note: This post contains Amazon affiliate links.
I love this recipe, not only because the muffins are delicious and healthy, but because it is so easy to put together. It's like a one-bowl recipe except you're using your high-speed blender as the bowl! Plus, super easy cleanup. Who doesn't love an easy blender recipe?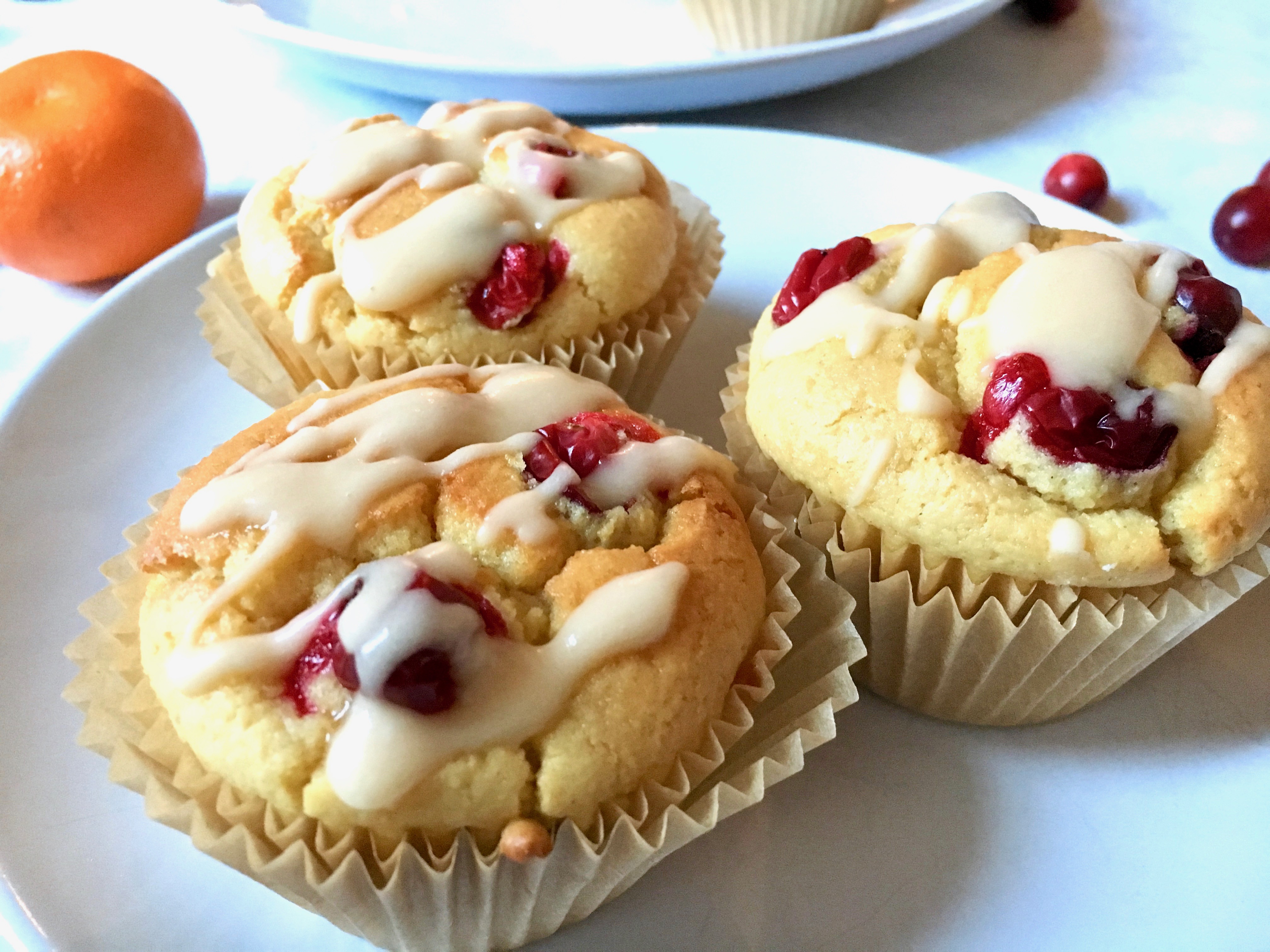 This recipe calls for sour cream OR plain Greek yogurt. Use which ever you have on hand. Make sure you use the full fat version for both options. The fat-free just doesn't cut it in this recipe;  you need the extra fat and richness. I use Swerve granulated sweetener as a substitute for refined sugar. Have you tried it yet? I love it. Make sure you're using a high-powered blender such as a Vitamix or Blendec (I use this one) for the easiest and smoothest blending.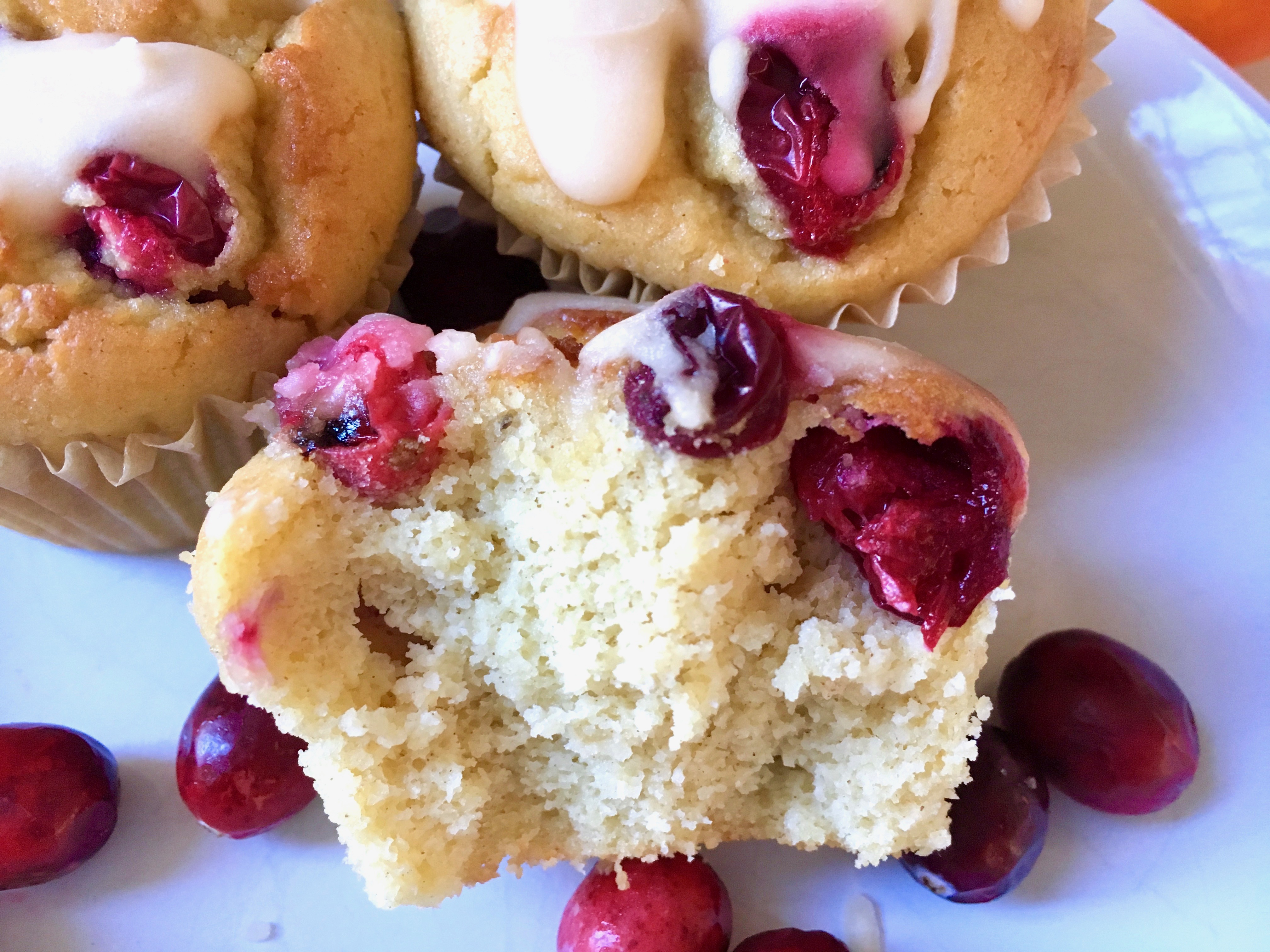 I like to add a drizzle of Swerve confectioners sweetener mixed with a little orange juice to the top of the muffins once they've cooled. This is totally optional, but I love that little bit of orange flavor mingled with the tartness of the cranberries. So good!
Here's a simple video of the process:
DON'T FORGET TO PIN AND SHARE!