Here's my take on the holiday classic beverage, eggnog. It's my Healthy Homemade Dairy-Free Eggnog Recipe made with coconut milk, organic ingredients and no refined sugar.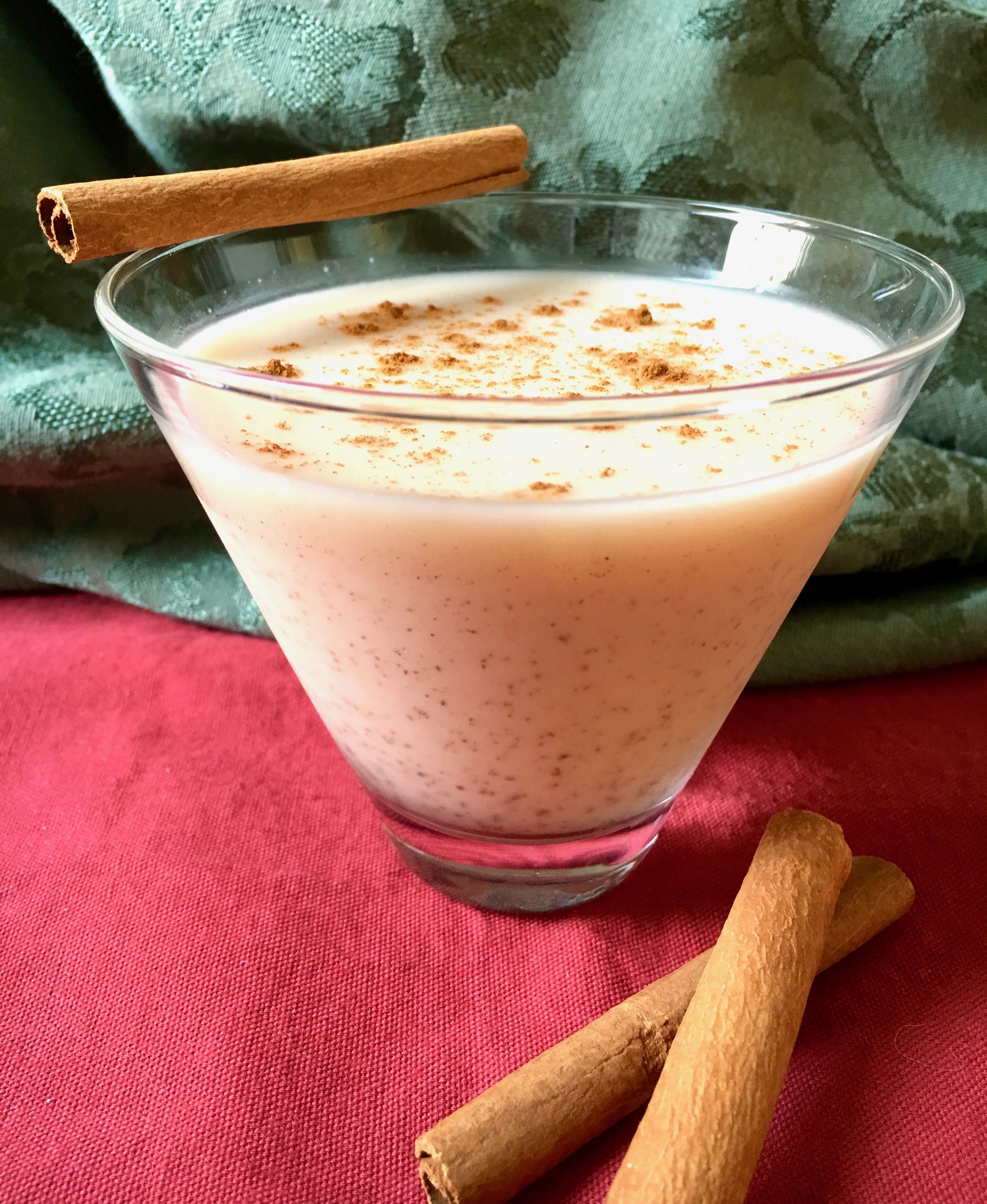 Note: This post contains Amazon affiliate links.
I've always loved eggnog, even as a kid. There's just something about those holidays flavors that I love. I remember the eggnog of my childhood as being very rich, and really, too sweet. I could sip just a little at a time before I was sugared-out. It wasn't until a few years ago that I decided to try making my own. I finally hit on a recipe that my adult palate and sugar-free self can confidently recommend, so here is my healthy homemade dairy-free eggnog recipe.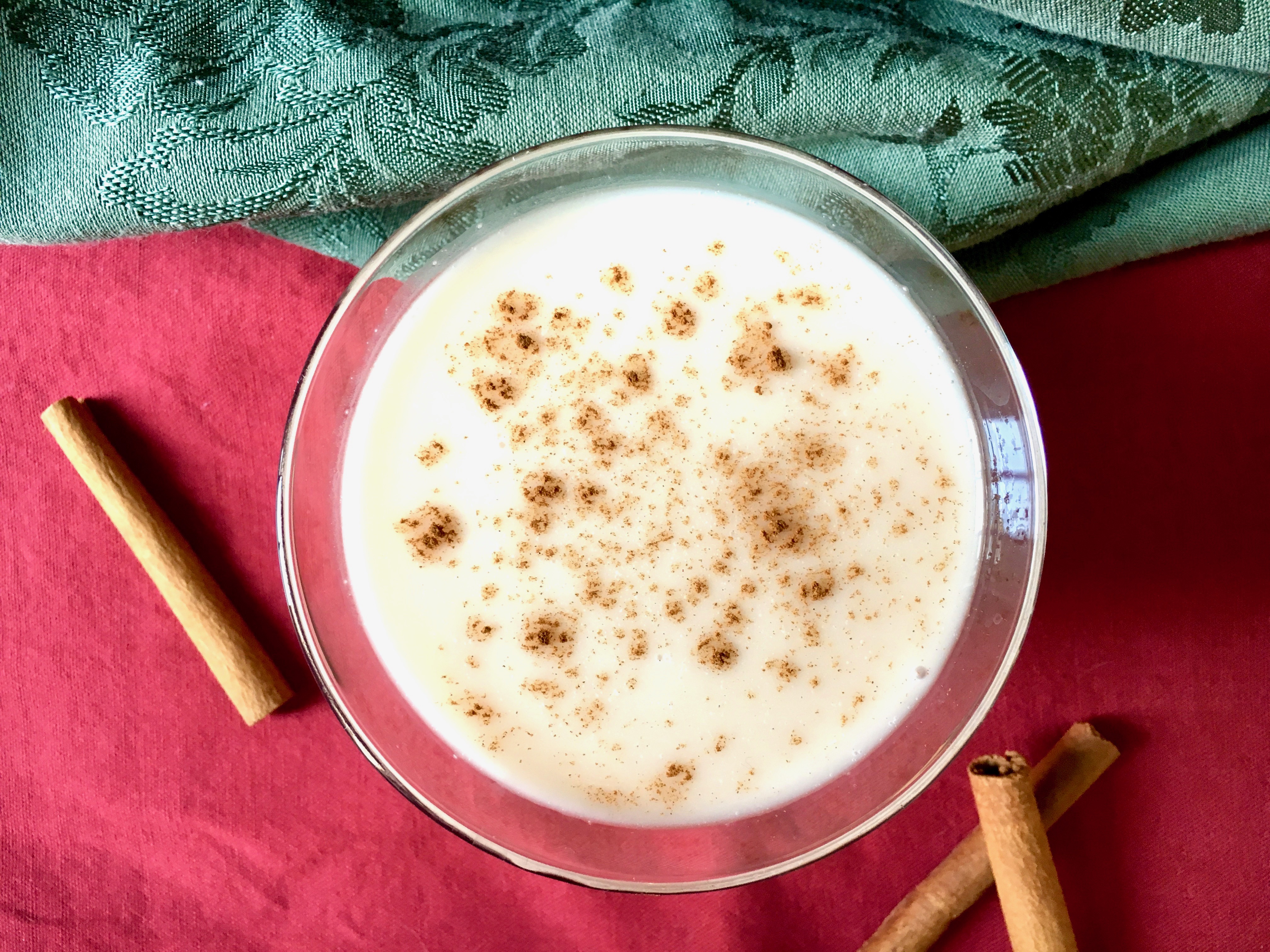 I use canned coconut milk as the liquid base. I've tried almond milk and a combo of almond and coconut milks, but I think the canned coconut milk gives the best richness and thickness of texture that I'm looking for. I also use organic eggs; their yolks are superior, I think. I've tried different sweetener options and I like maple syrup, but have also switched it out with Swerve. I do not like honey as the sweetener – somehow that just messes with the flavor, but that's just me. I also probably add more spices than other recipes, so I always say adjust it to your taste.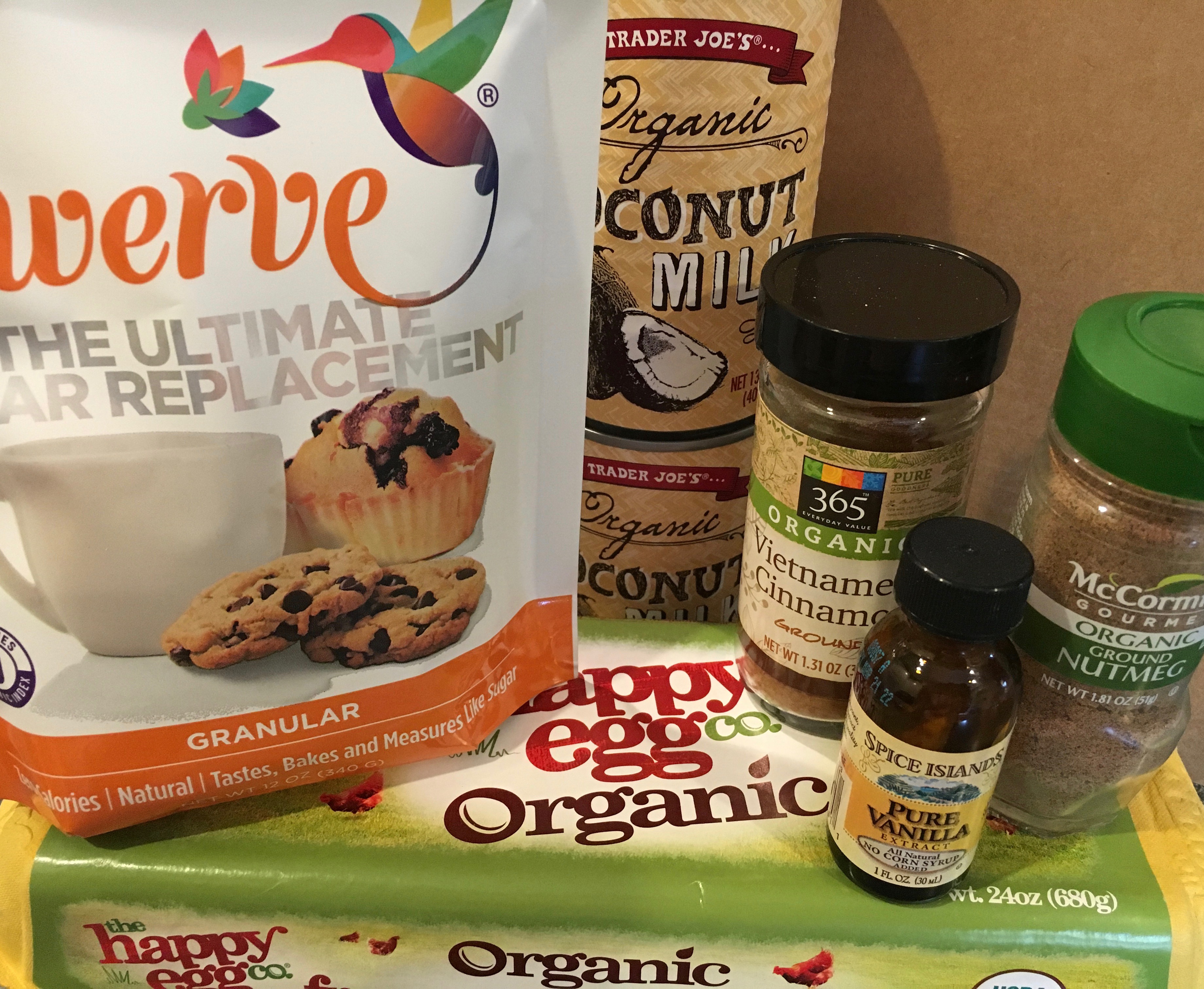 I love that I zoom the contents up in my Vitamix and then warm up the whole thing on the stove. That will take care of any of your (ahem…"my") concerns about raw eggs! Once the mixture has been nicely heated (never boiled), pour it into a glass container and stash it in the fridge to get nice and cold. Leaving it overnight is best, but if it's something that you want to drink in the evening, plan accordingly and make this yummy beverage in the morning so it will be well-chilled by the time 5pm comes around.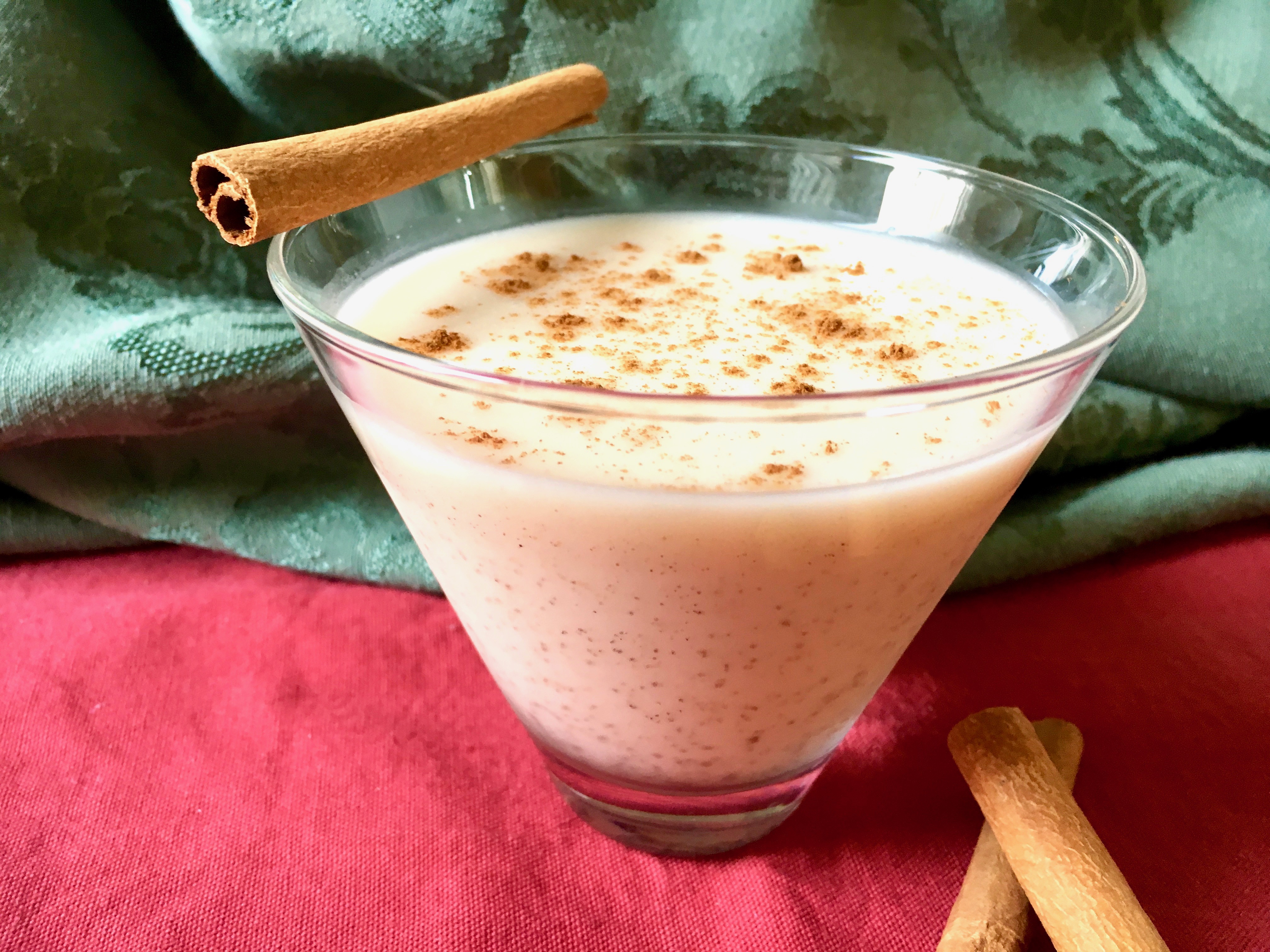 Oh! And don't add the alcohol until you're ready to consume it. I just add a splash of rum or brandy to individual servings…or not, depending on my mood or who the recipient is. This is totally kid-friendly without the refined sugar and booze. Also, this recipe is easily halved if you don't want to make that much.
Enjoy!
Healthy Homemade Dairy-Free Eggnog Recipe
Healthy Homemade Dairy-Free Eggnog Recipe
Ingredients
3 (13.5 fl.oz) cans of full-fat coconut milk
6 organic egg yolks
1 tablespoon of vanilla extract
¼ cup organic maple syrup OR ¼ cup Swerve granular sugar replacement
½ teaspoon of ground cinnamon
½ teaspoon ground nutmeg
¼ teaspoon ground cloves
Rum or Brandy (optional - add a splash to individual servings)
Instructions
Separate eggs. Reserve egg whites for another use.


Add milk, egg yolks, vanilla extract, sweetener, and spices into a high-speed blender, such as a Vitamin, and blend until smooth.


Pour contents of blender into a sauce pan and heat very slowly (never boil this mixture) on medium heat until eggnog starts to thickened. Stir often.


Once the eggnog begins to thicken remove from the heat.


Pour eggnog into a glass container and chill overnight in the refrigerator.


When ready to serve, add and stir in alcohol if desired.
DON'T FORGET TO PIN AND SHARE!