If you love potatoes and love cheese, then these baked scalloped potatoes with cheese will rock your world. They are so easy to make, and if you have leftovers, they are even better the next day. It's true!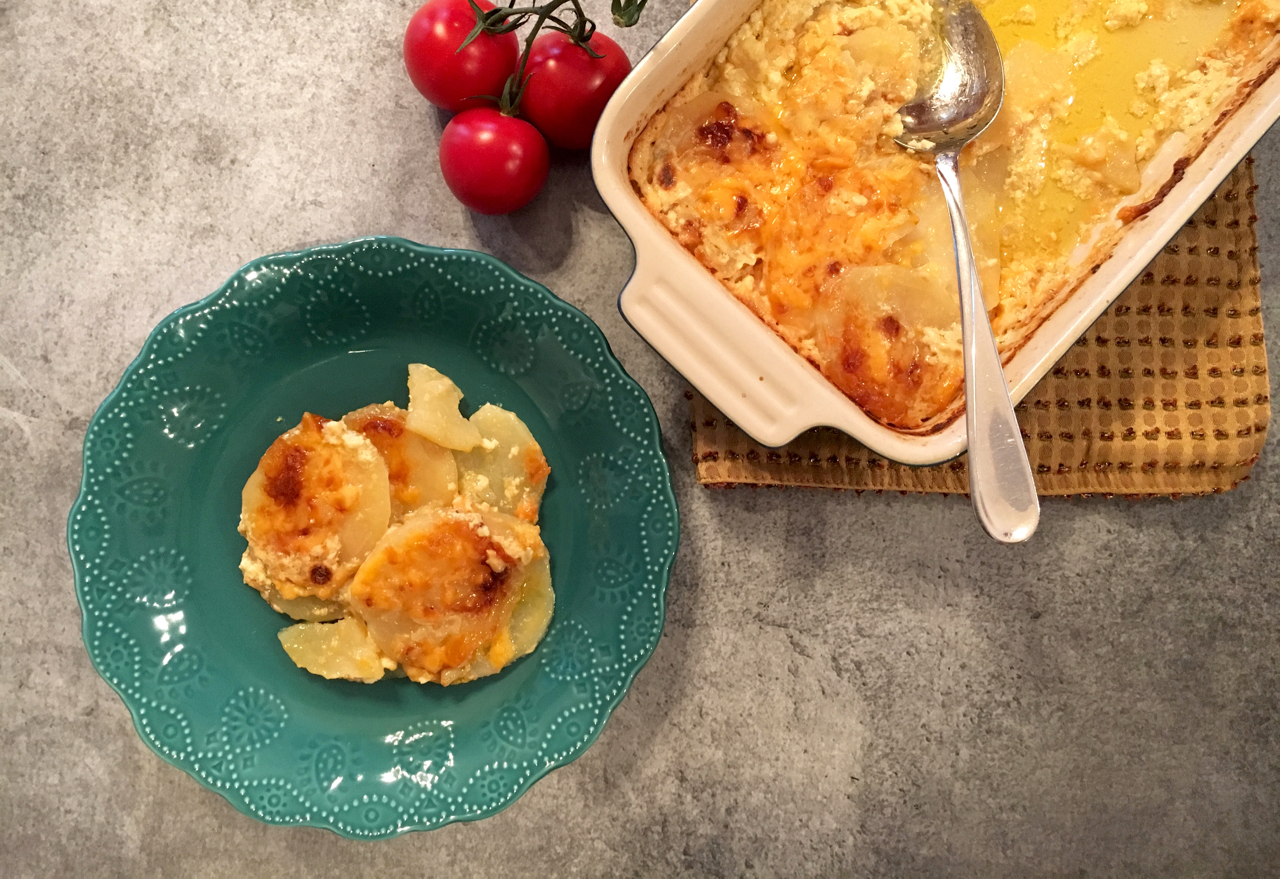 Note: This post contains affiliate links for products on Amazon.
Here's how I assembled the 'taters and cheese:
Grate cheddar cheese and parmigiano reggiano cheese. Set aside. Wash and peel your potatoes. Slice them very, very thin. I did this by hand; no fancy equipment. I chopped some onion and sautéed it. To that pan I added some half and half, salt and garlic powder over low heat. I stirred in a little gluten-free flour (you can use regular all-purpose flour if you don't need a gluten-free option) and brought to a simmer, and then removed from heat and set aside.(Specifics are in recipe down below.)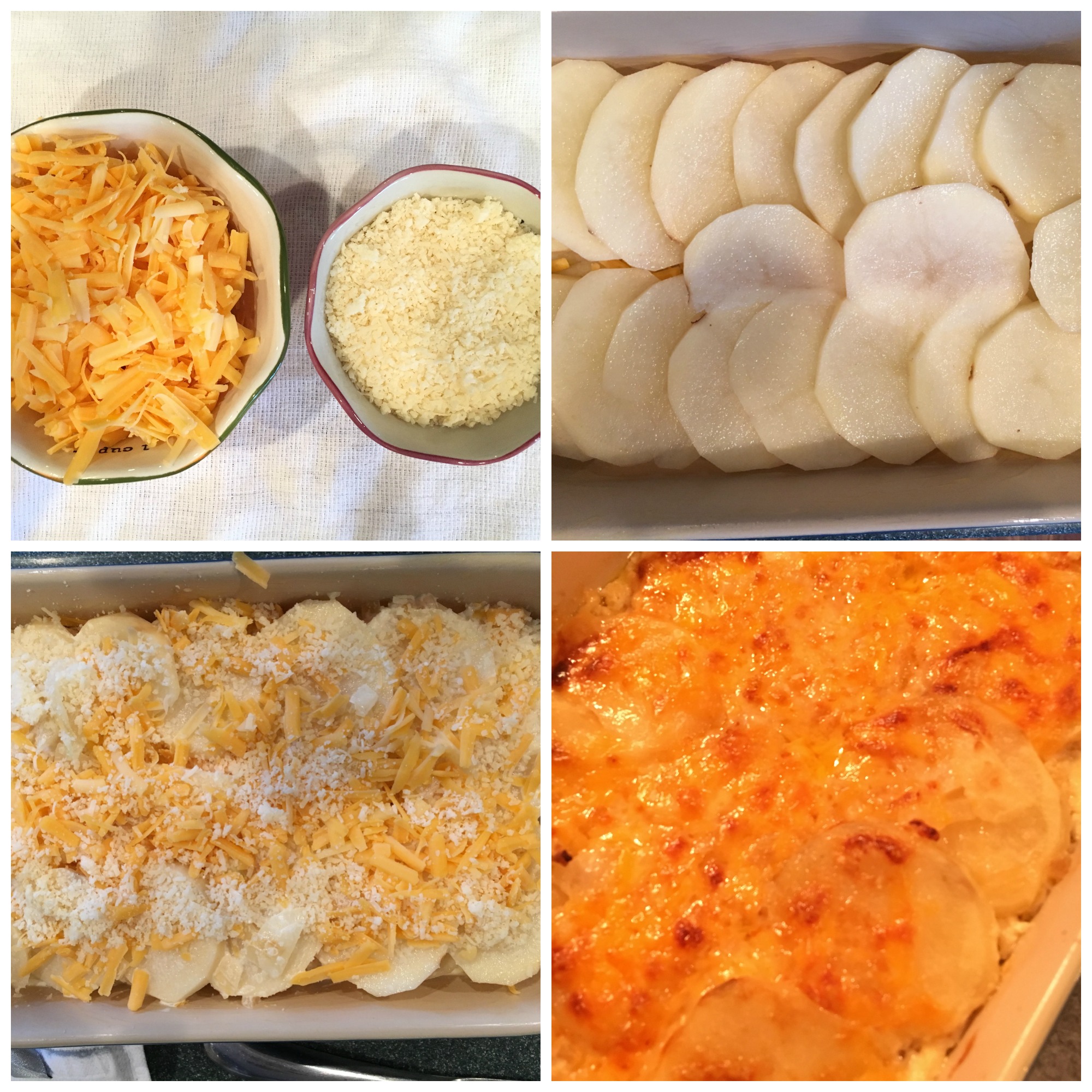 I buttered a casserole dish (I love this one!) and added the sliced potatoes to it, slightly overlapping each potato. When the first layer of potatoes was completed, I sprinkled on the two cheeses and spooned some of the liquid mixture over that layer. I then repeated the process with the next layer of potatoes, using up the cheeses and liquid mixture. All that was left was to cover with foil and bake.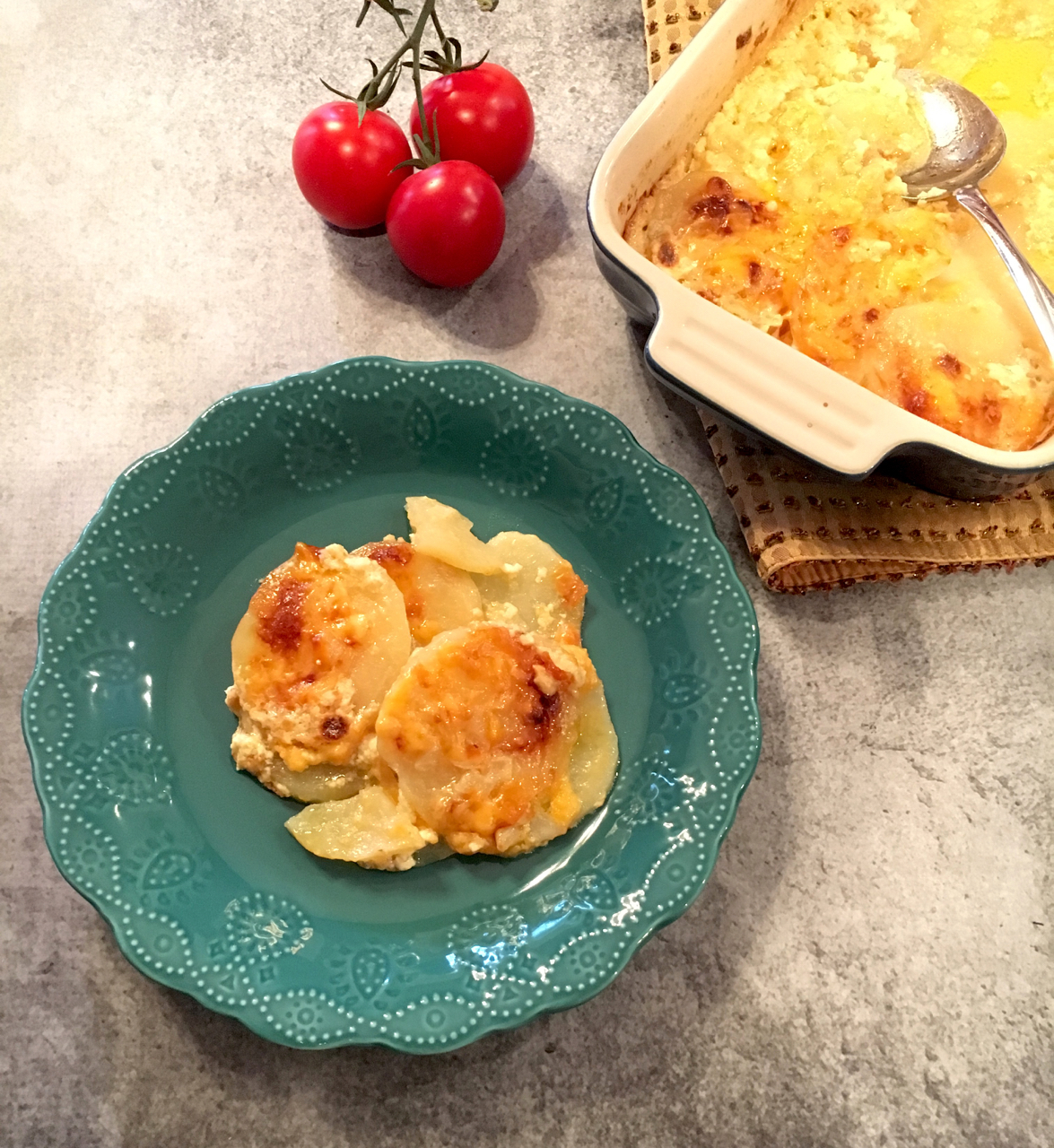 For two large potatoes, I baked at 375° for 90 minutes. Your cooking time may vary, depending on how thinly you sliced your potatoes. I removed the foil for the last 30 minutes to get a little crisp on the top cheese layer. Once it's done, serve it up and enjoy!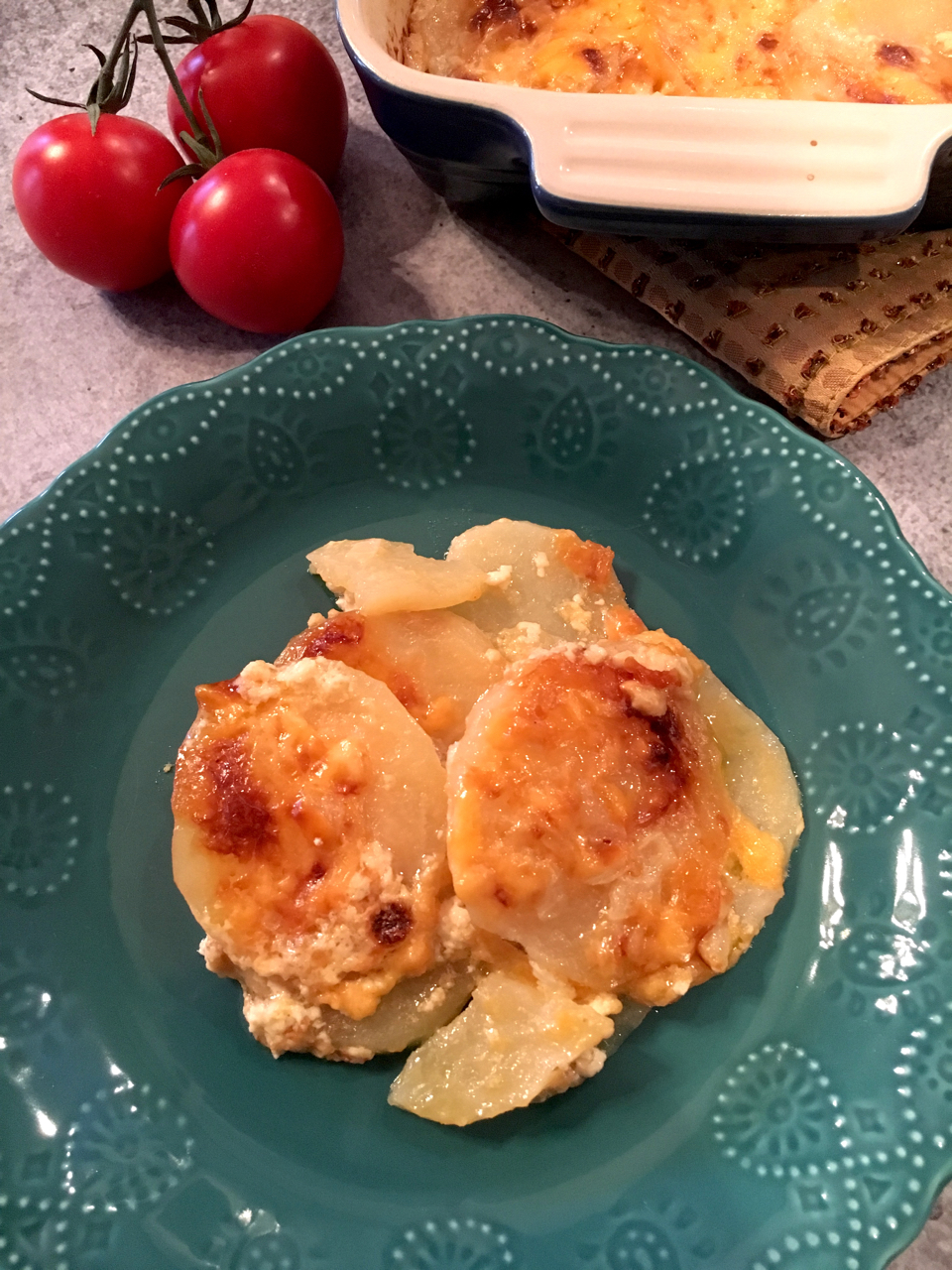 Did I mention it's even better the next day? Just reheat in the oven and enjoy it again!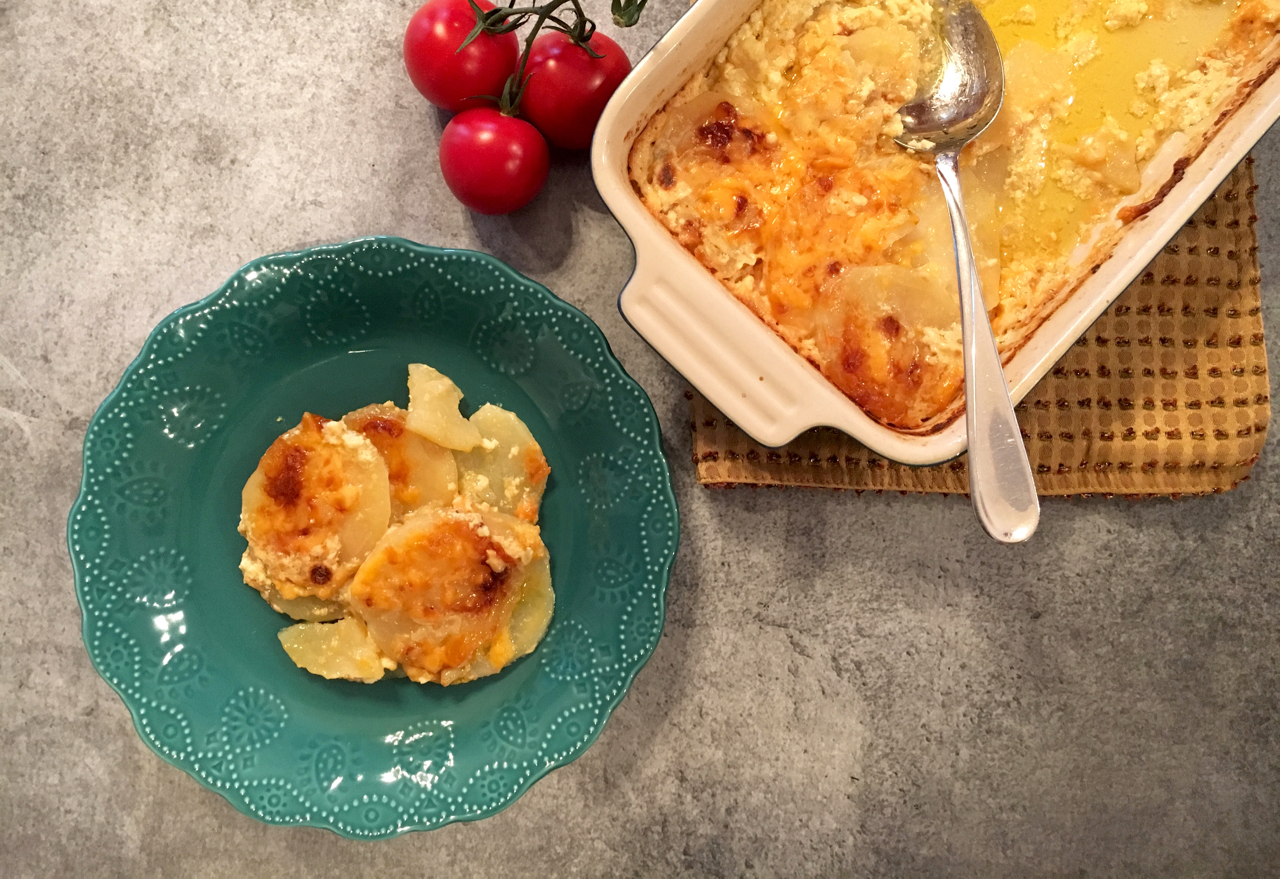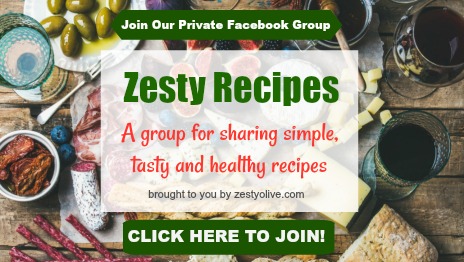 Save
DON'T FORGET TO PIN AND SHARE!