This Blackened Salmon Salad with Greek Yogurt Dill Dressing has it all – fish, veggies, flavor, yogurt, and herbs. Best of all, it's healthy, low carb and Keto friendly.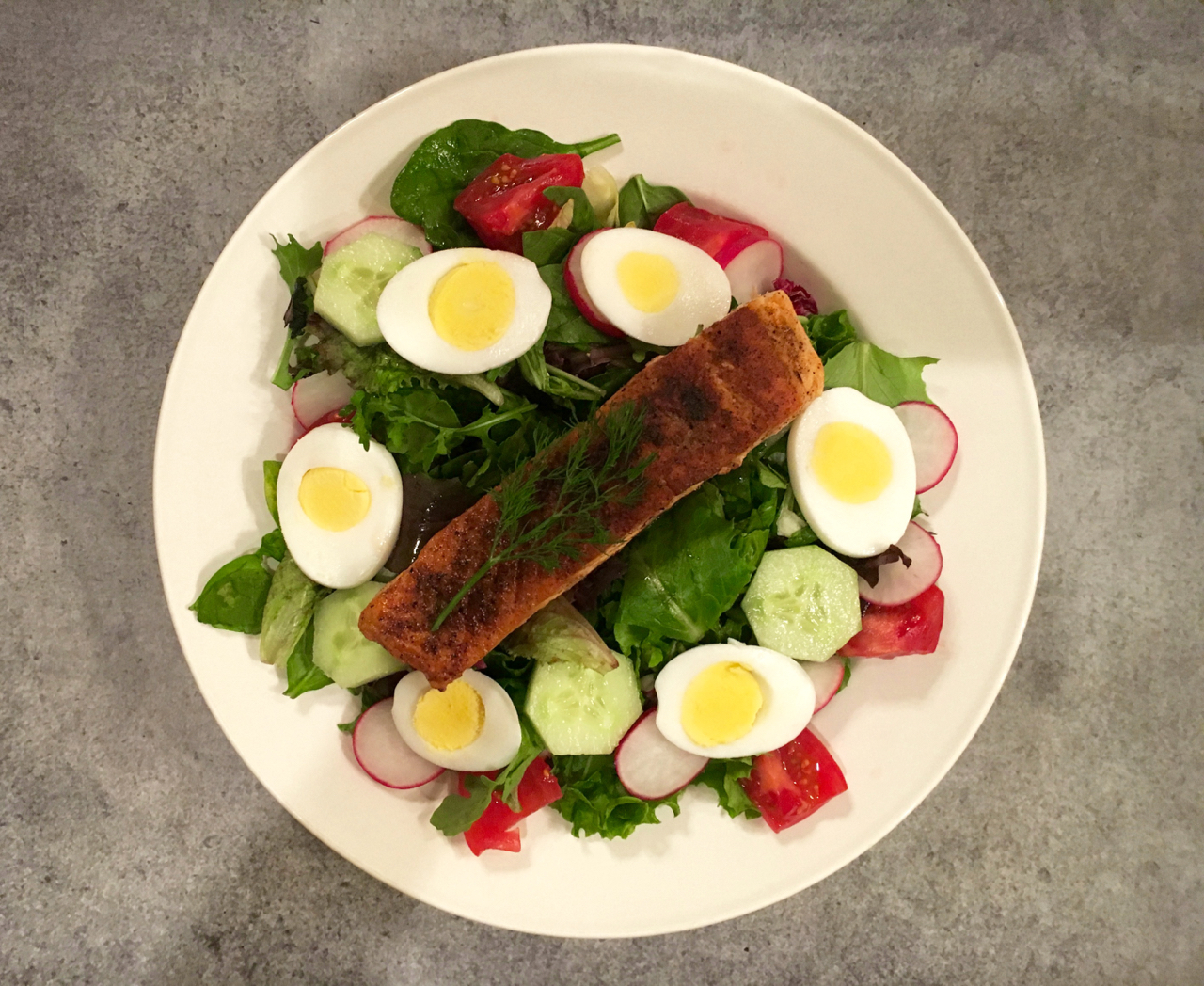 Note: This post contains Amazon affiliate links.
A yummy yogurt and dill dressing is the perfect compliment.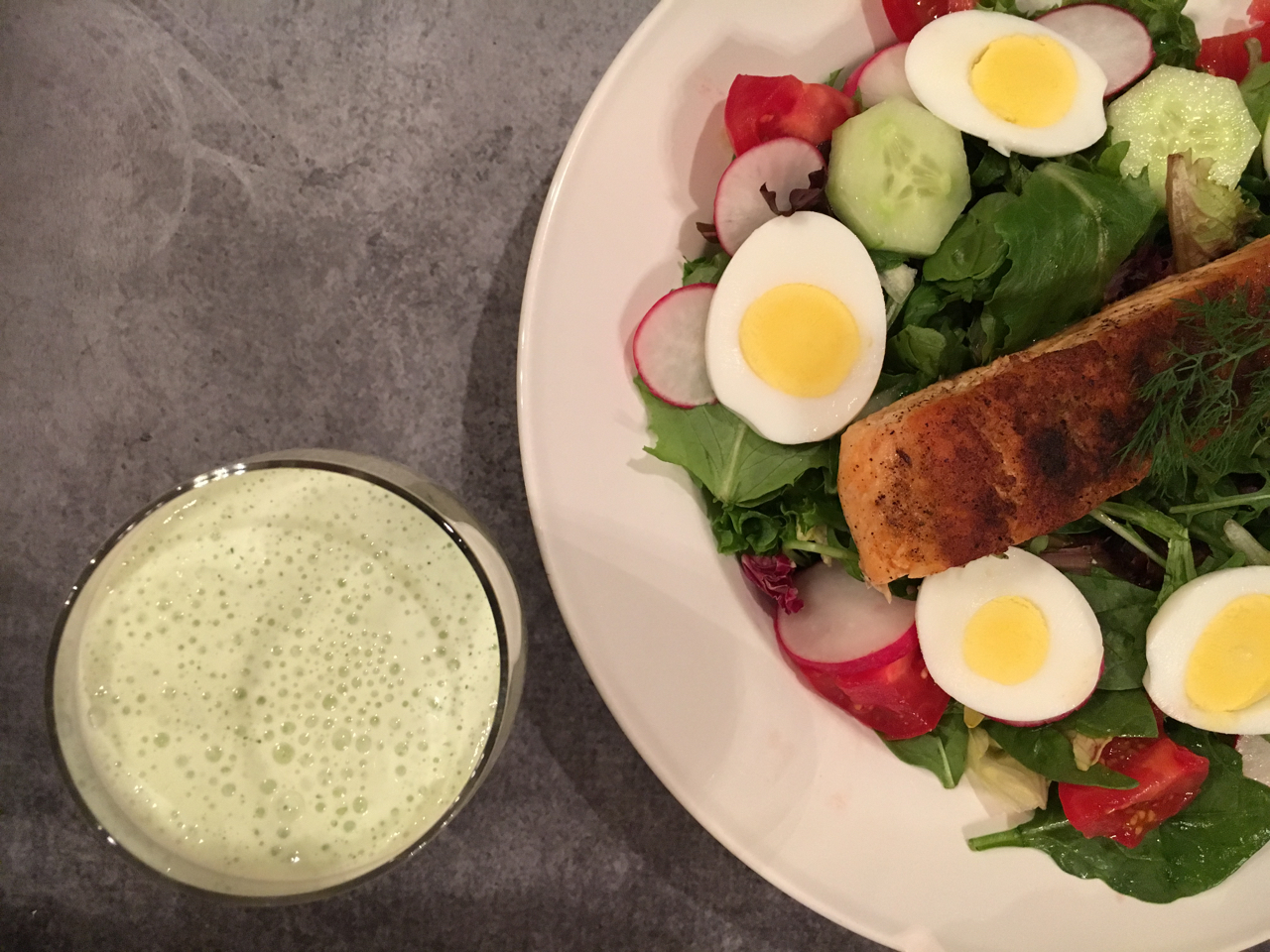 The salad has 3 stages to it: the salad prep, searing the salmon, and whipping up the dressing. I'll briefly walk you through each stage. (The entire recipe is posted at the bottom of this entry.)
The first stage is prepping all the greens and veggies for the salad. This takes the most time, so I do it first. I include hard boiled eggs in this salad, so go ahead put your eggs on to boil while you process the greens. For the greens, I used a combo of organic mixed greens and baby spinach. Rinse them well and use a salad spinner to dry them.  I have this exact stainless steel salad spinner and I love it! The large capacity is especially handy. I love that the outer bowl is stainless steel while the inner basket is BPA free. Check it out if you're looking for a deluxe salad spinner!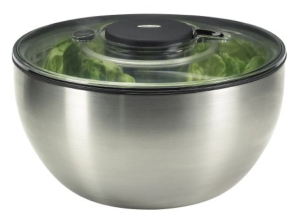 Next, wash and prep your veggies. In this salad, I included tomatoes, radishes, and cucumber. Wash, slice and dice them and add to your greens. Check on your eggs. If they're ready, go ahead and cool and peel them and add to salad.
Once your salad is complete, prep the salmon for pan searing. The salmon will cook quickly with this method. I rinse and dry the salmon and season it liberally with a blackening seasoning and then pan-sear it, flesh side down, in a well-oiled pan for a few minutes until a crust has formed. I reduce the heat to low and add a small amount of water or white wine to the pan, whichever is handy, and put a lid on it to finish cooking the salmon all the way through. Once cooked, flip it out onto a plate to rest, skin side down.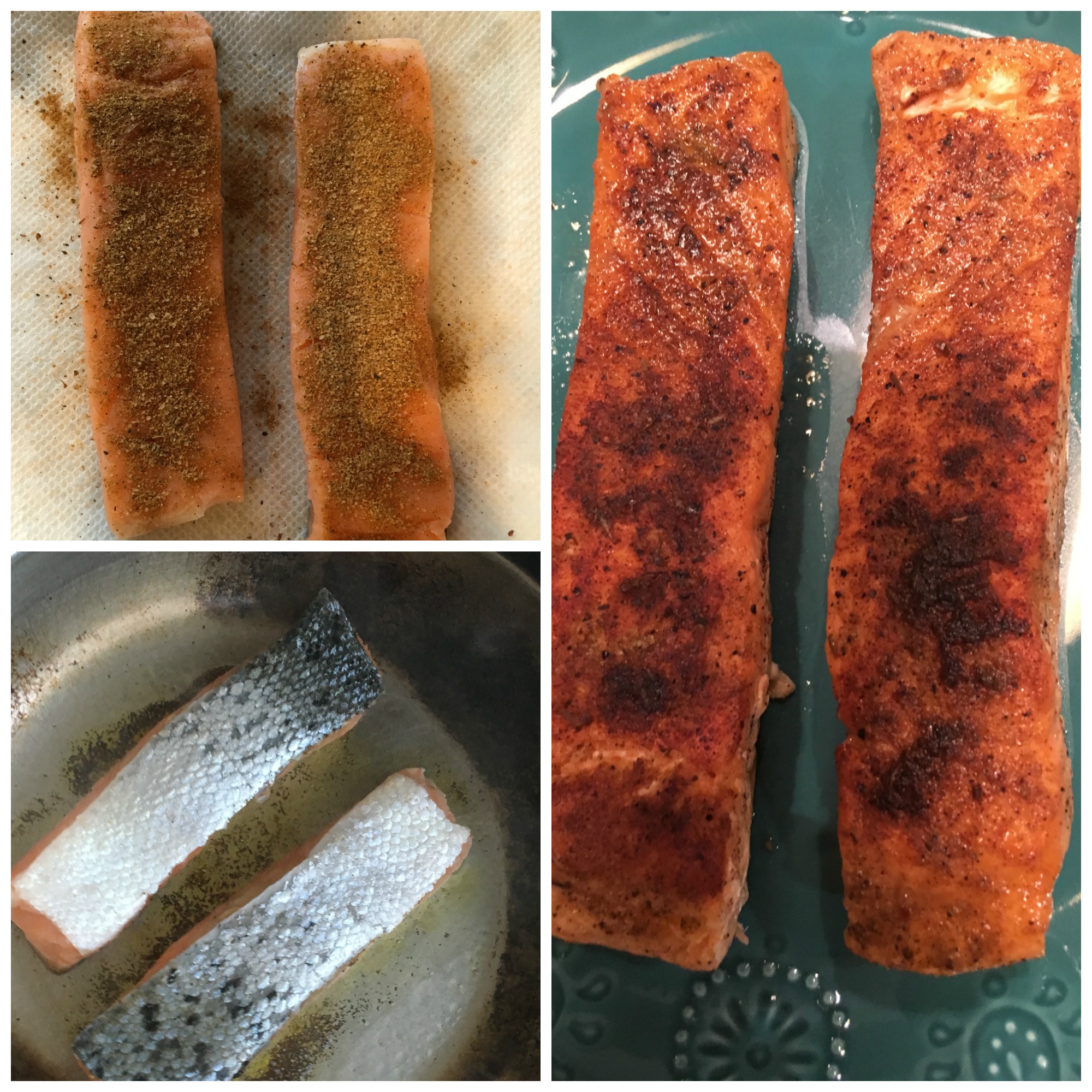 The last step is to make the Greek yogurt and dill salad dressing. You will need yogurt, fresh dill, fresh lemon juice, a garlic clove (or garlic powder), onion powder, and salt. You will also need a high powdered blender. I use a Vitamix. Dump all ingredients into the Vitamix and blend to combine.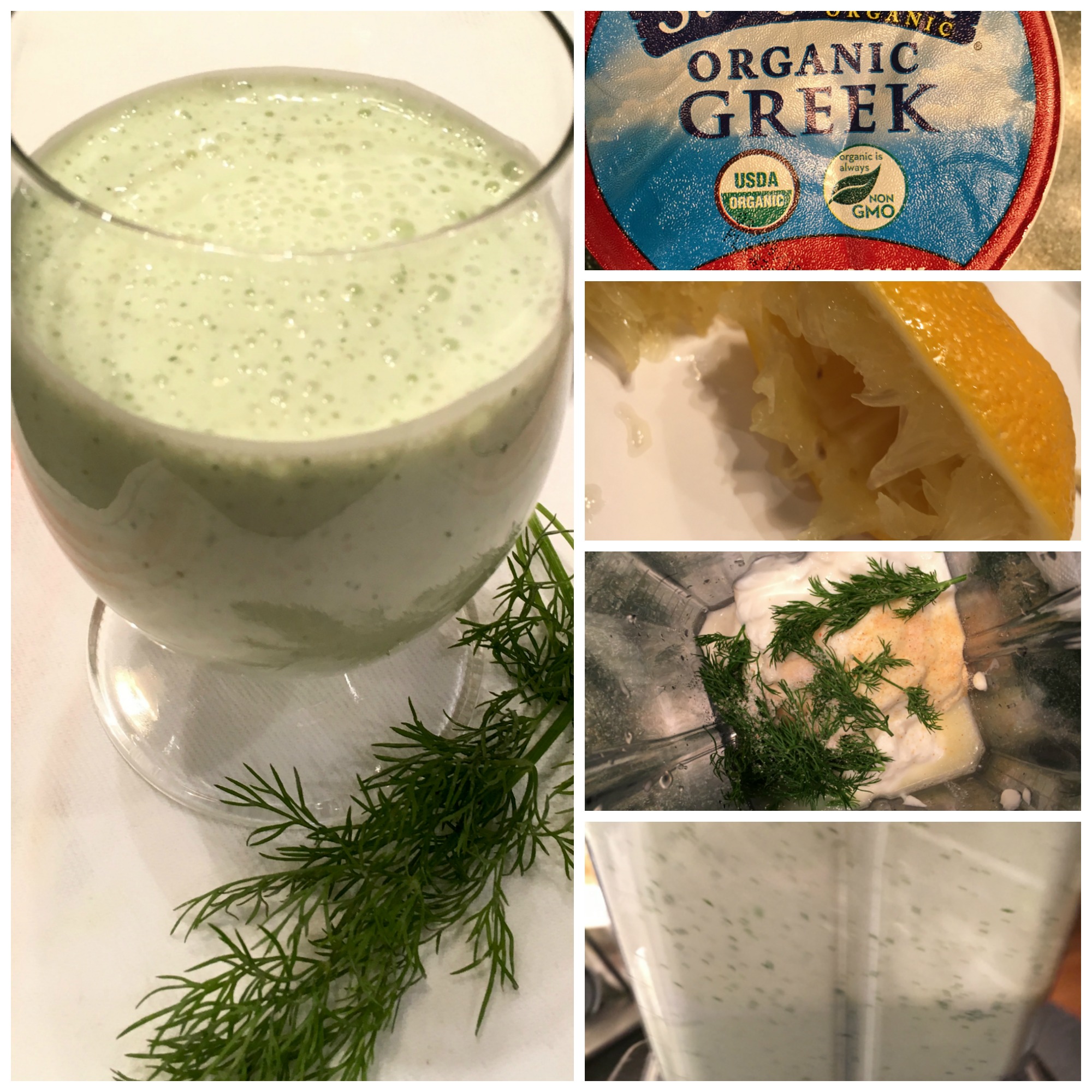 You'll have a creamy, tasty dressing ready to spice up your salad.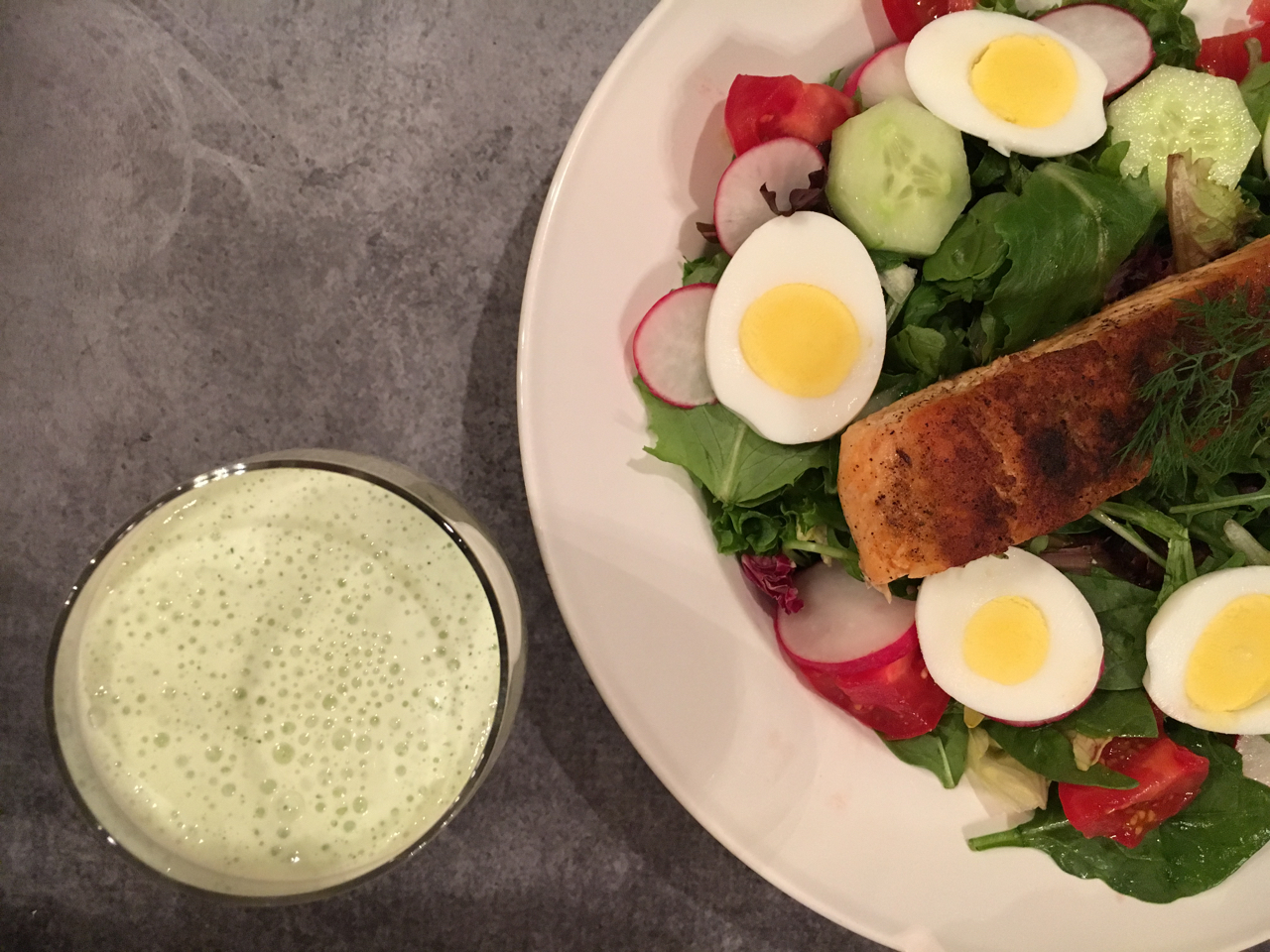 But first…remove the skin from the salmon that's been resting on the plate. Carefully place a salmon fillet on top of your salad. I like to leave mine intact, but you could chunk it up if you prefer.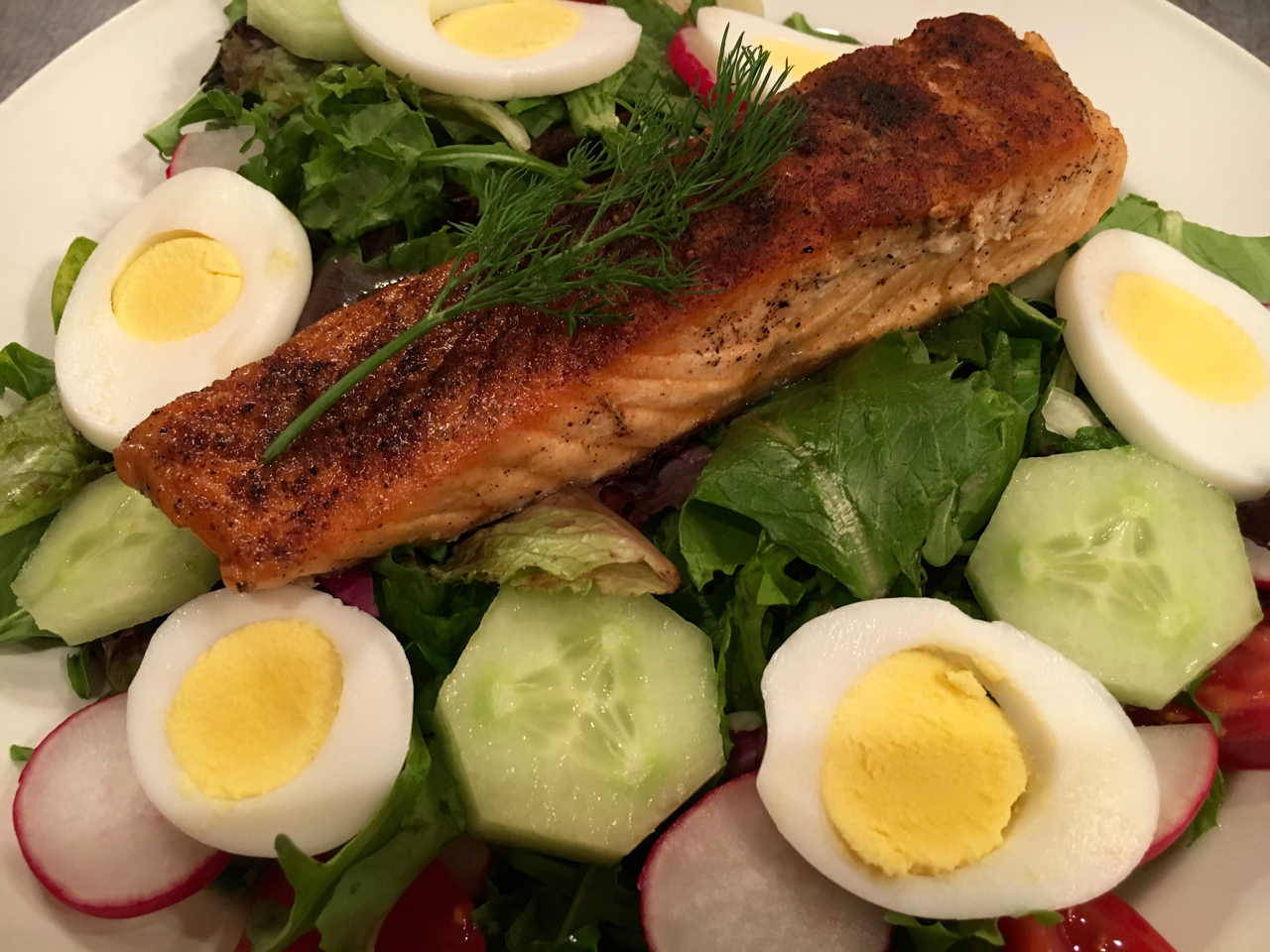 Drizzle some of the creamy Greek yogurt and dill dressing over the salad.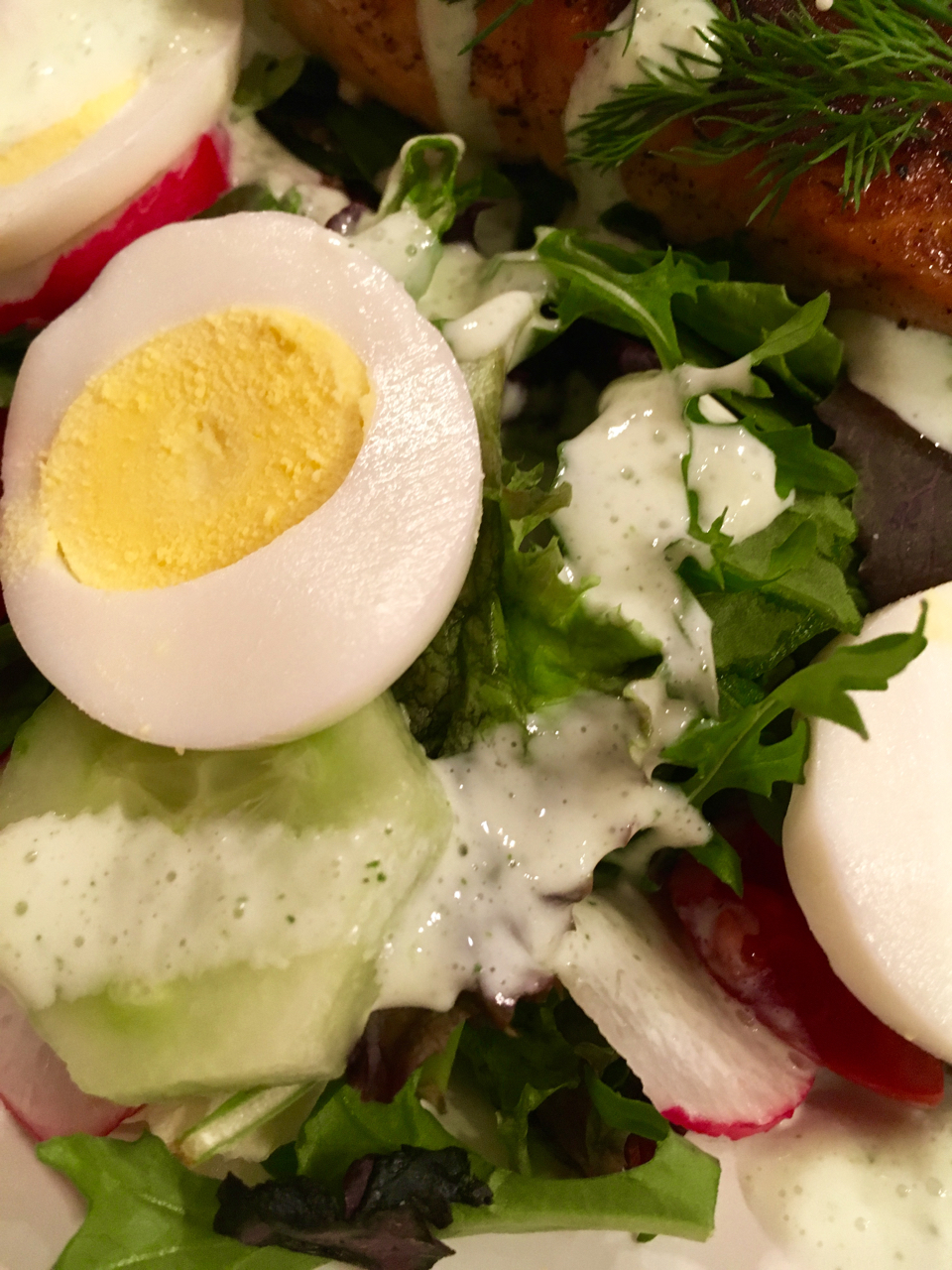 Make sure you give the salmon some dressing, too!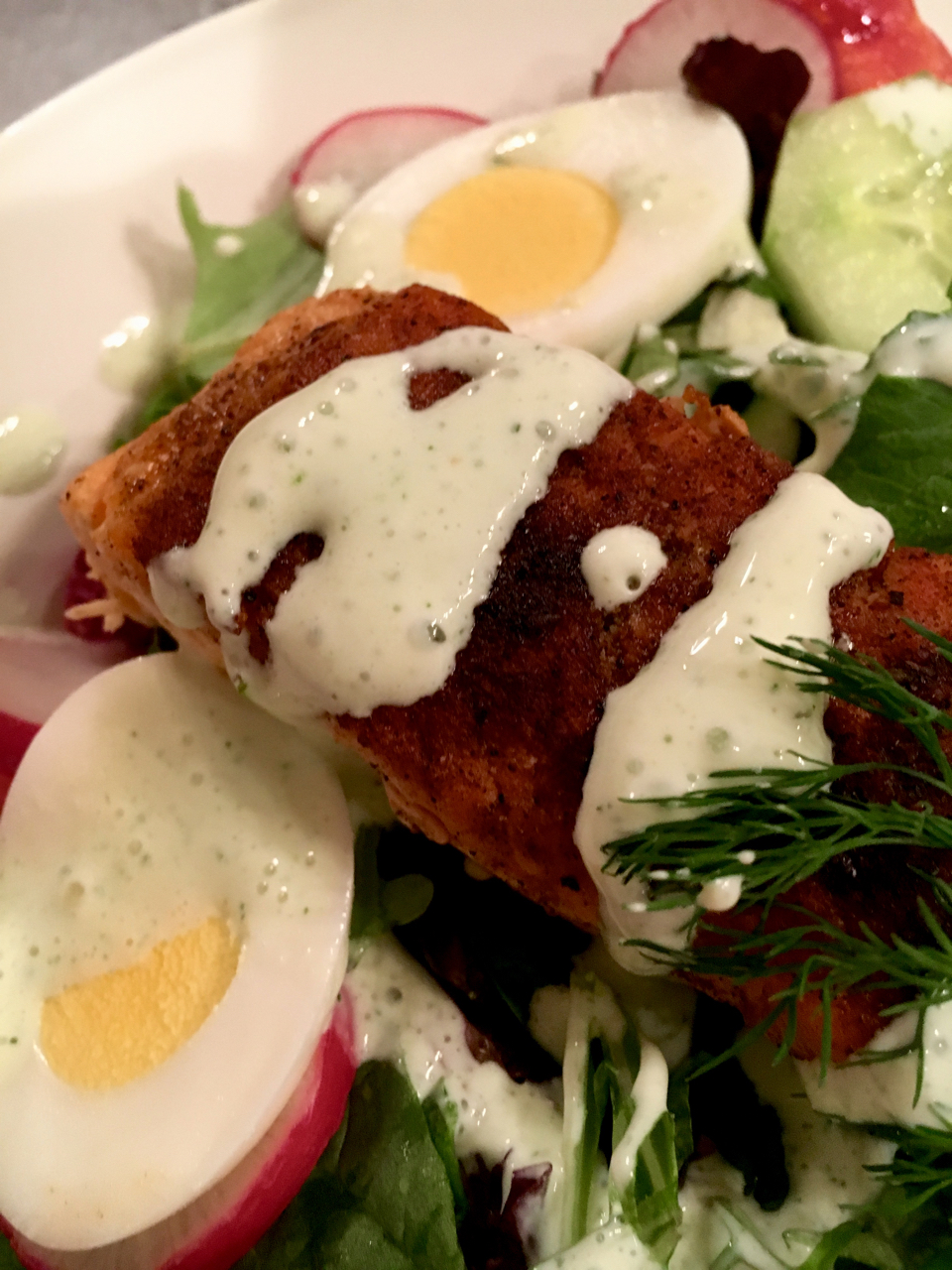 Go forth and enjoy your healthy pan-seared blackened salmon salad with Greek yogurt dill dressing!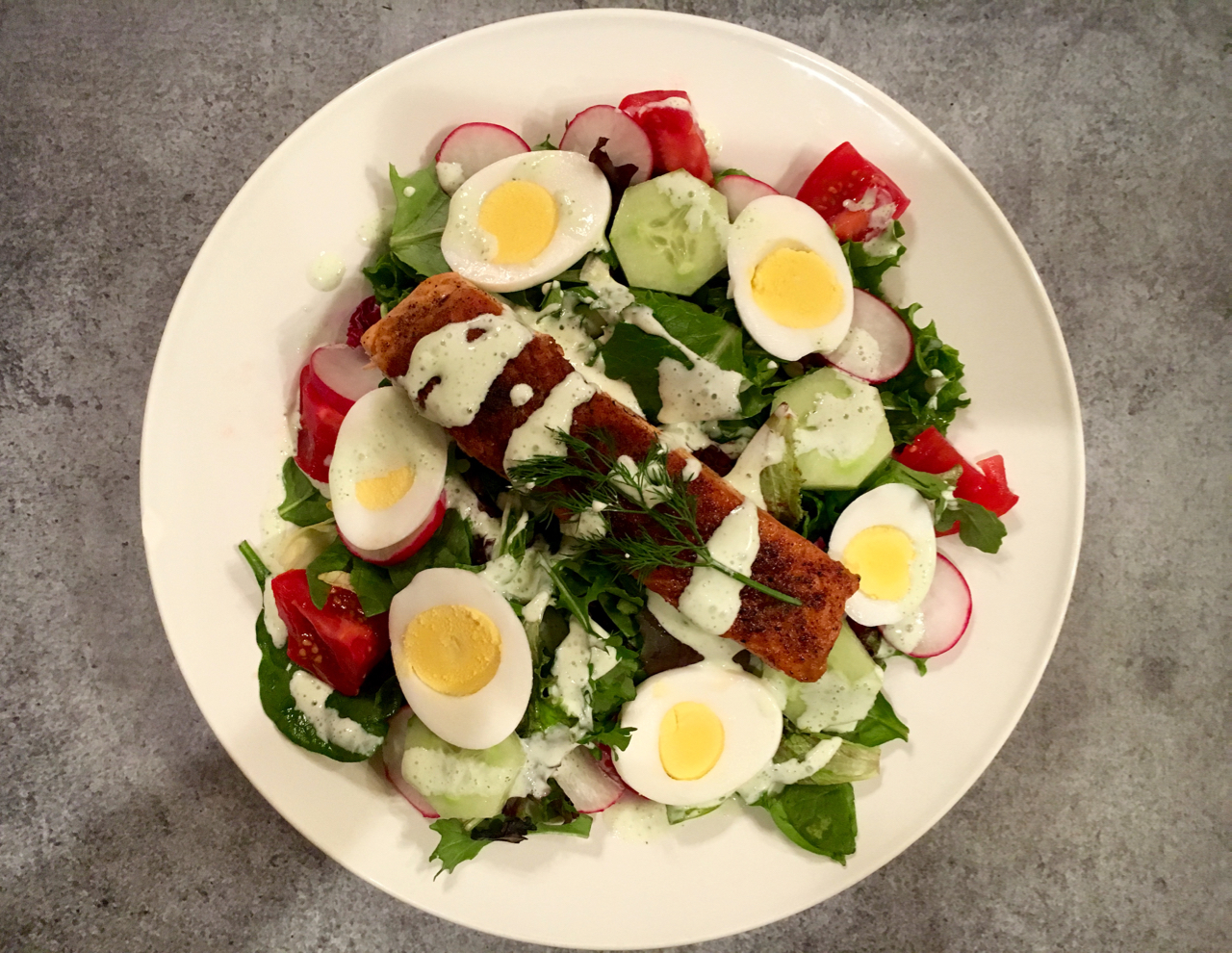 Don't forget to pin and share!



Save