This Mighty Mango protein smoothie is light, bright and refreshing!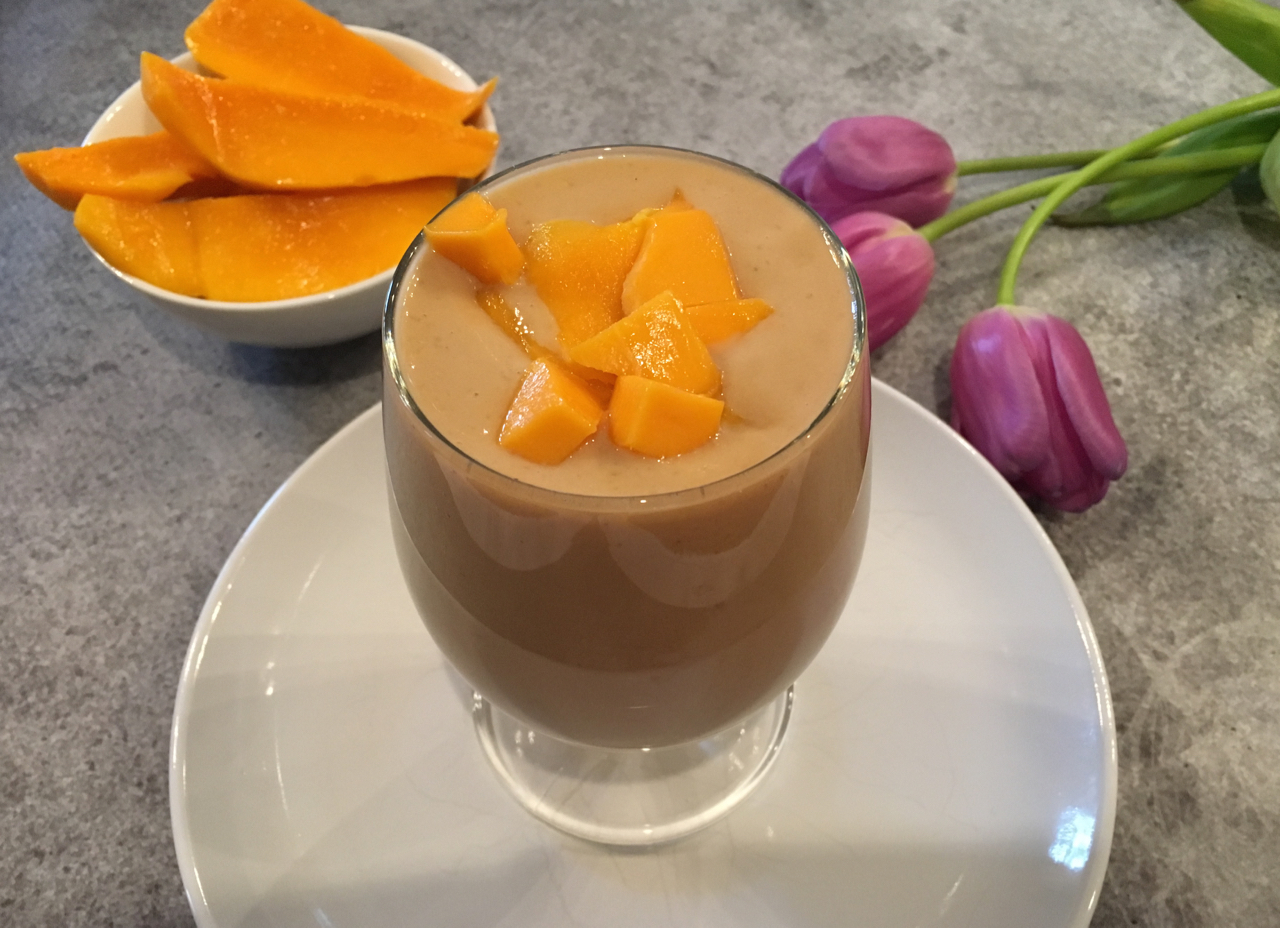 Note: This post contains Amazon affiliate links.
Mangos (or Mangoes – yes, the Oxford English Dictionary blesses both spellings, so go with whichever feels right to you!) are a sweet, fleshy, tropical fruit that works perfectly in a smoothie. Here's how to make a Mighty Mango Protein Smoothie.
Make sure your mangos are fully ripe before slicing. A ripe mango will have a a yellowish-orange hue or even a red hue. If it's green – it's not ripe. Wait it out!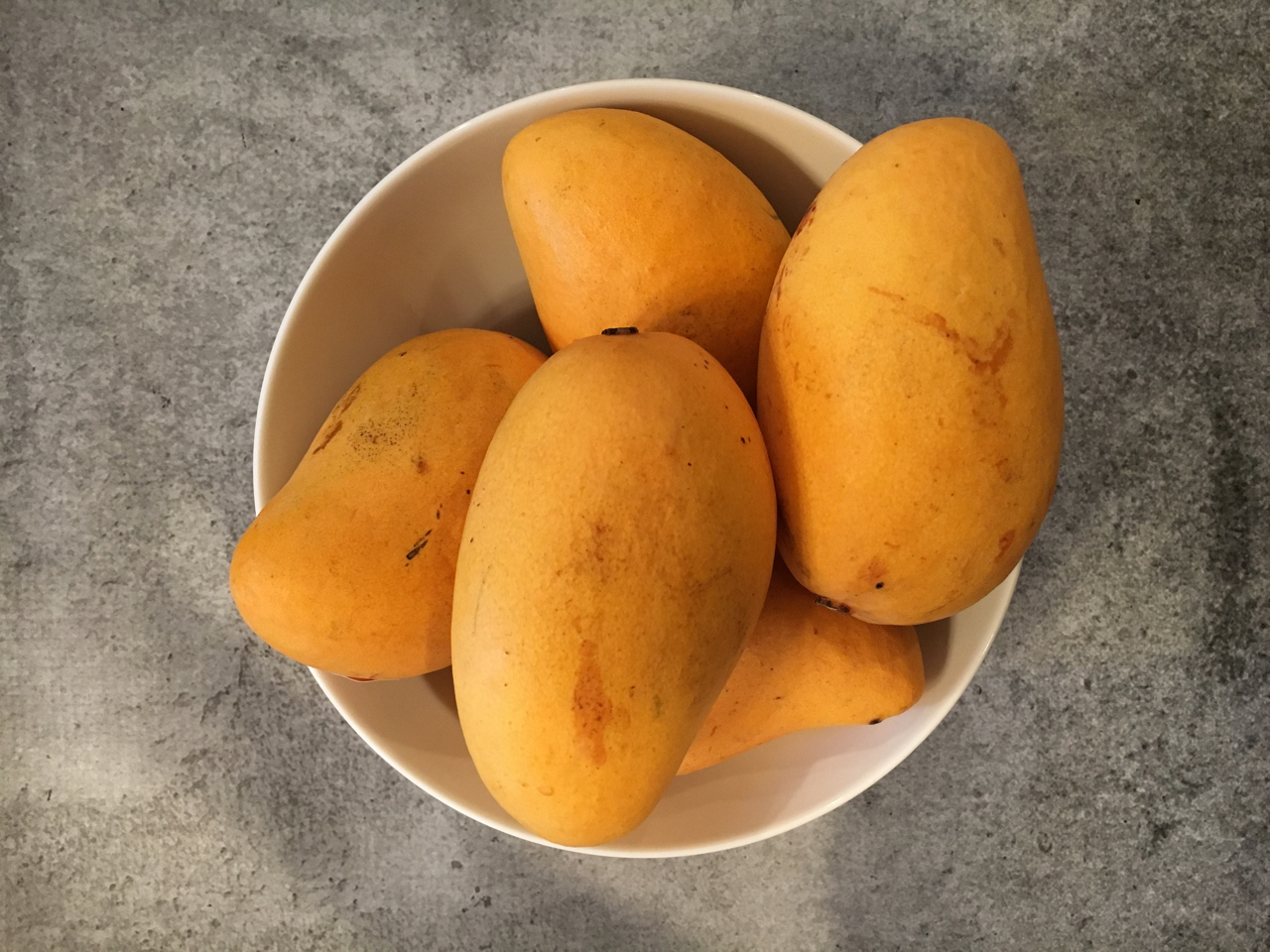 I freeze sliced mango to use in smoothies. You can use fresh mango in smoothies, of course, but you might want to add some crushed ice if you like your smoothies cold.
Since I make smoothies daily, I keep an abundance of frozen fruits in my freezer. For fresh fruits that are in season and that I want to freeze, or like bananas that I peel and break in half, I use these silicone reusable ziplock bags. Money-saver and eco-friendly!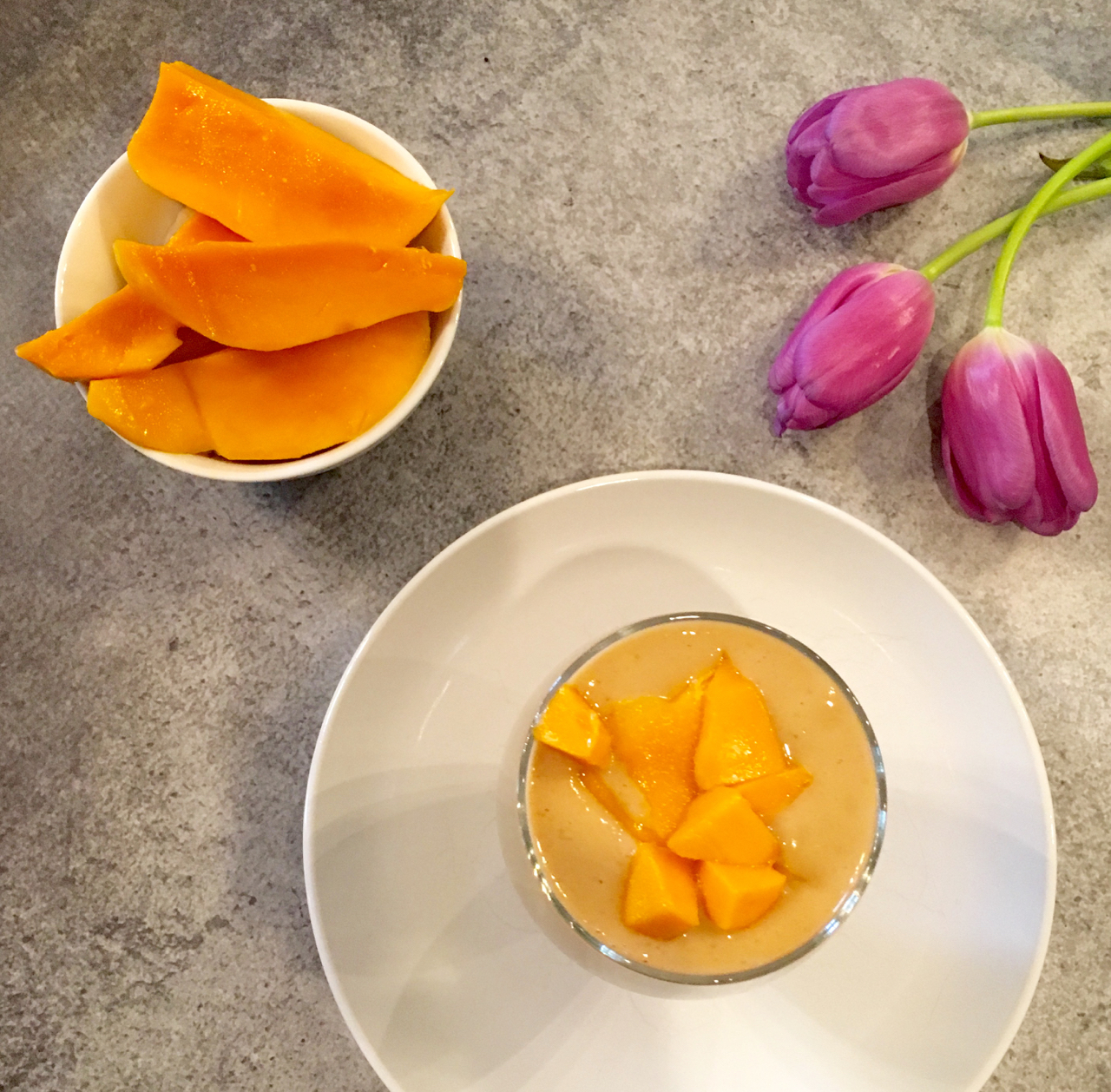 I use my Vitamix to blend up unsweetened almond milk, protein powder, a little frozen banana, a dash of powdered ginger, a few chucks of frozen pineapple and plenty of frozen mango. I like to go heavy on the mango so you can really taste it, otherwise it has a tendency to be overpowered by stronger flavored fruits.
This mighty mango protein smoothie is light, bright and refreshing. Get yourself some mangos (or mangoes) and give it a try!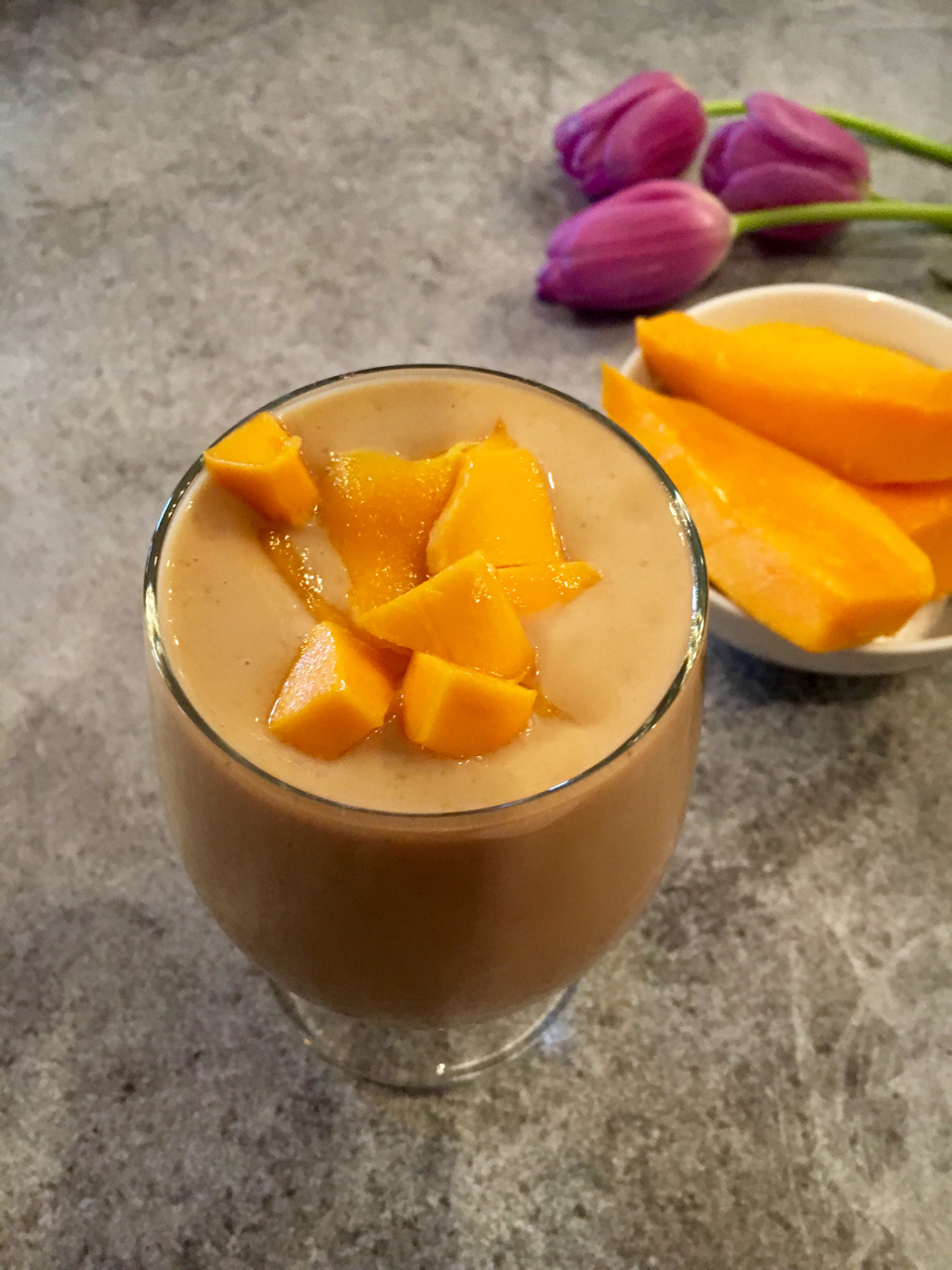 YOU MAY ALSO LIKE:
Gift Guide for the Smoothie Lover
Cherry Vanilla Protein Smoothie
Peaches and Cream Protein Smoothie
Gingerbread Protein Smoothie
Mighty Mango Protein Smoothie
Mighty Mango Protein Smoothie
Ingredients
¾ cup almond milk
1 scoop vanilla protein powder
⅓ frozen banana
1 cup frozen mango slices or chunks
2 to 3 chunks frozen pineapple
dash of ground ginger powder
Instructions
Note: This smoothie yields the best consistency if blended in stages.


In a high-powdered blender, add almond milk, ground ginger, and protein powder and blend until combined.


Add in frozen banana, frozen mango and frozen pineapple chunks; blend well and serve immediately.

DON'T FORGET TO PIN AND SHARE!