Impress your guests with this elegant yet easy appetizer of whipped goat cheese stuffed prosciutto cups topped with crushed pistachios.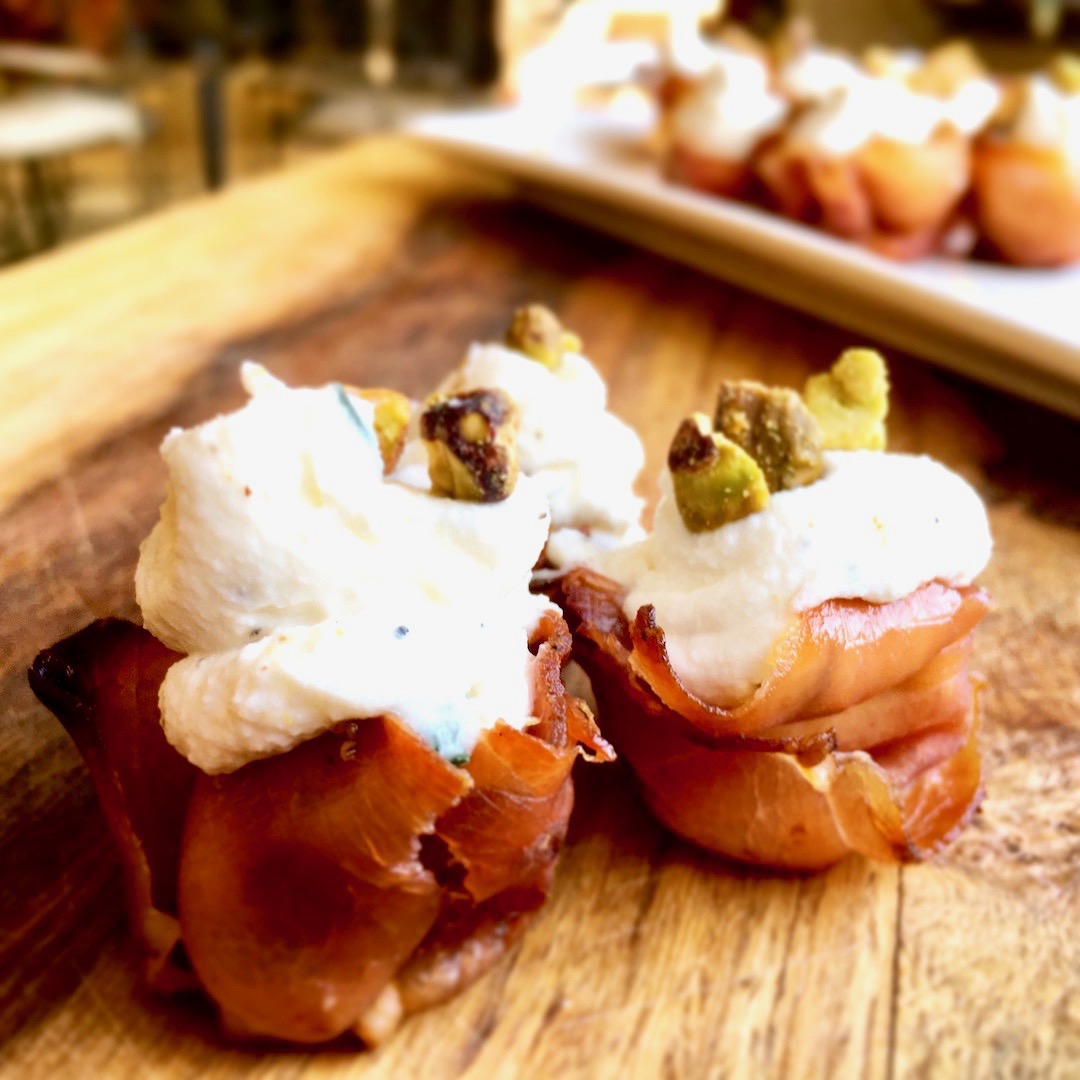 Note: This post contains affiliate links.
While these Whipped Goat Cheese and Pistachio Stuffed Prosciutto Cups appetizers look complicated, they're really not. You're just lining your mini muffin tin with prosciutto slices which you tuck into the muffin wells to form a cup or basket. Bake them, cool them, and then fill them with the yummy cheese mixture that you make while the prosciutto cups are baking.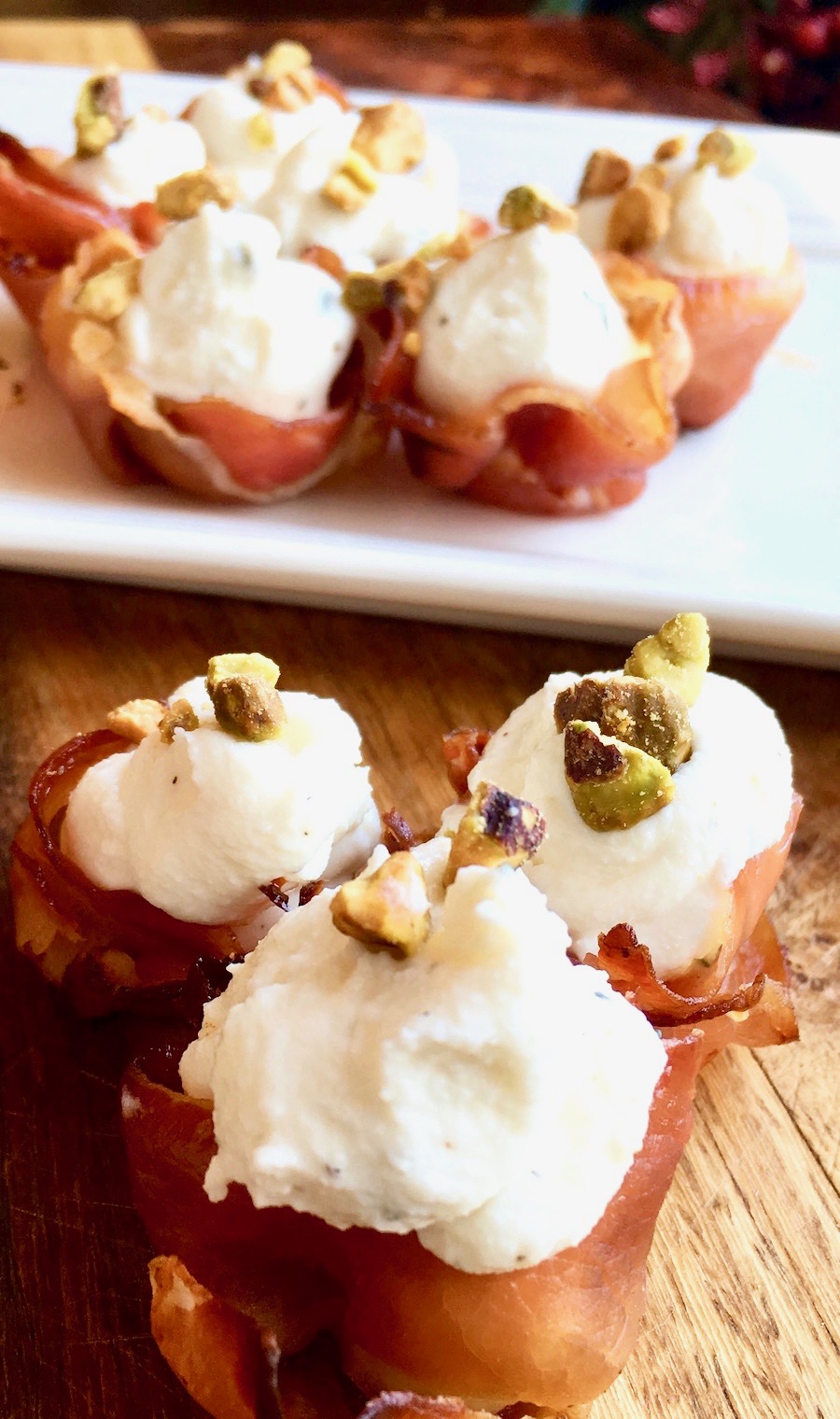 Crush some pistachios for a garnish. I like to leave about 1/3 of cups without the garnish, especially if you're making these for a party, since some folks may have nut allergies.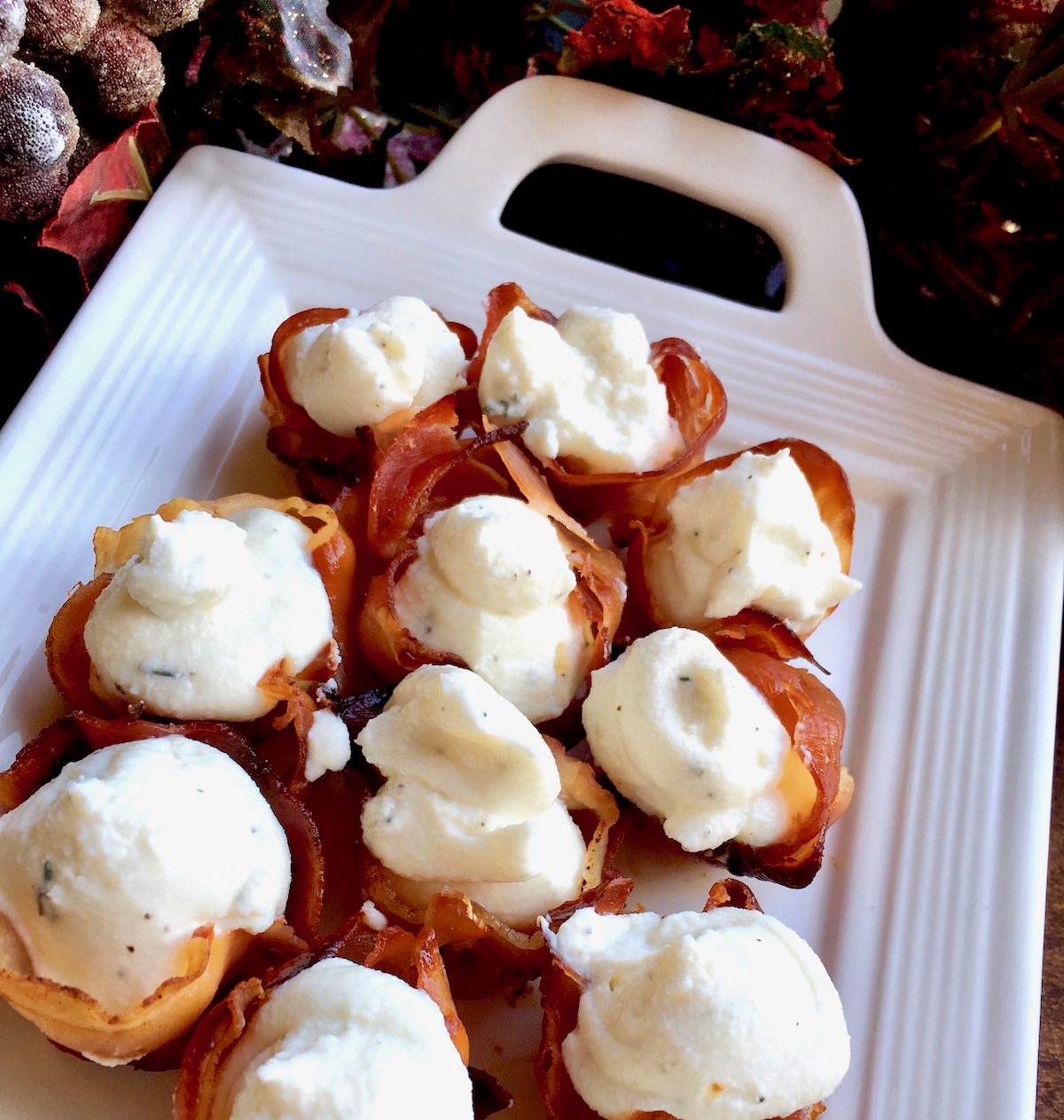 Tip: If possible, have your prosciutto sliced by your grocery store's meat department instead of in the ready-sliced packages. You don't want the slices paper thin, or they'll fall apart as you manipulate them.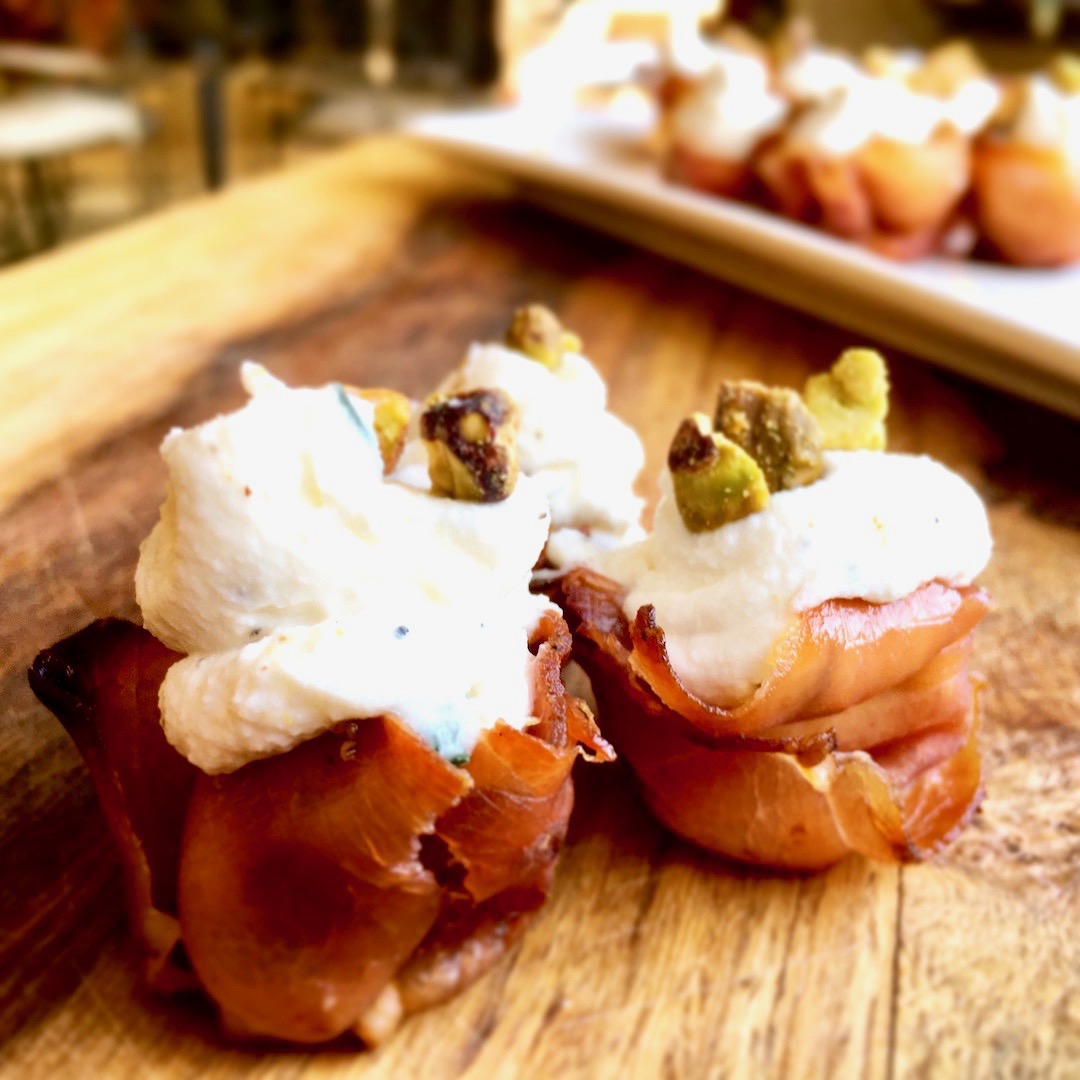 DON'T FORGET TO PIN AND SHARE!