These Stuffed Mushrooms with Sausage and Cream Cheese are a zesty appetizer to serve when entertaining. They are easy to make and your guests will love them!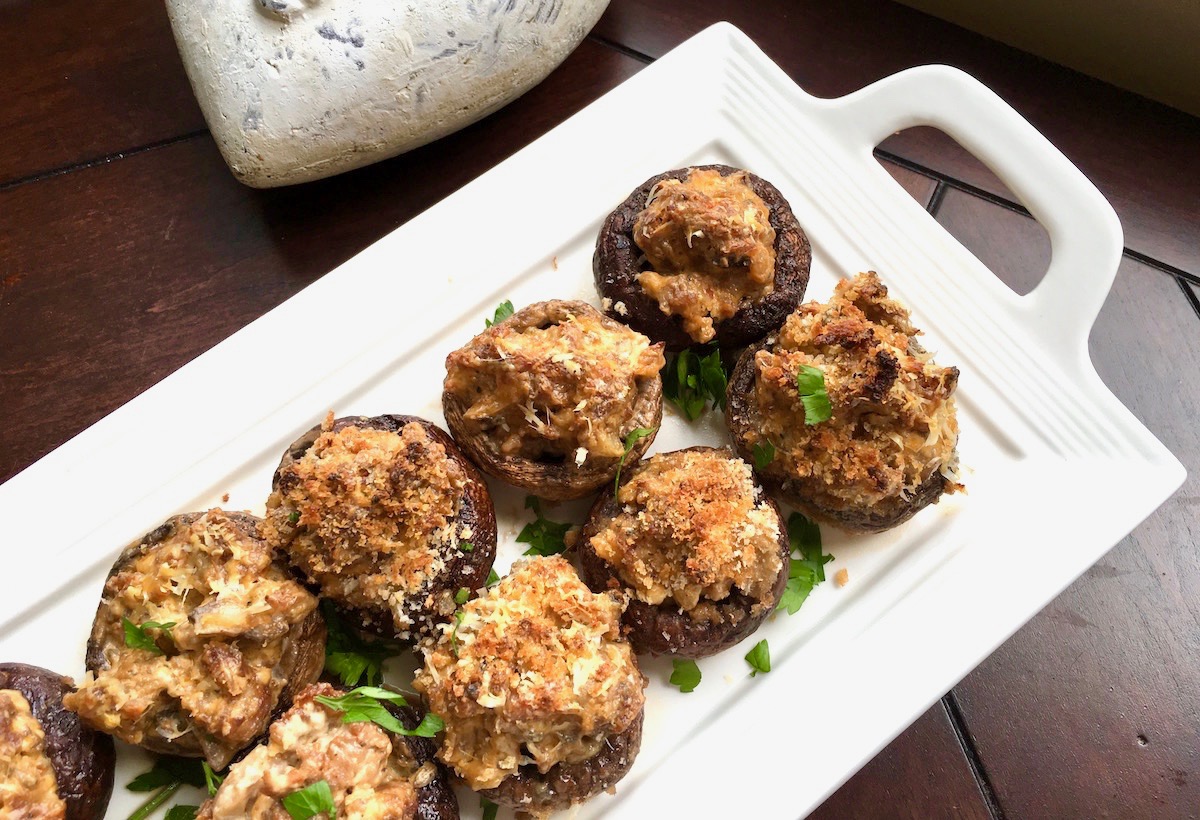 This versatile appetizer recipe is sure to be a big hit at your next party or casual gathering. These Stuffed Mushrooms with Sausage and Cream Cheese are perfect for the holidays, such as Thanksgiving, Christmas, and New Year's celebrations.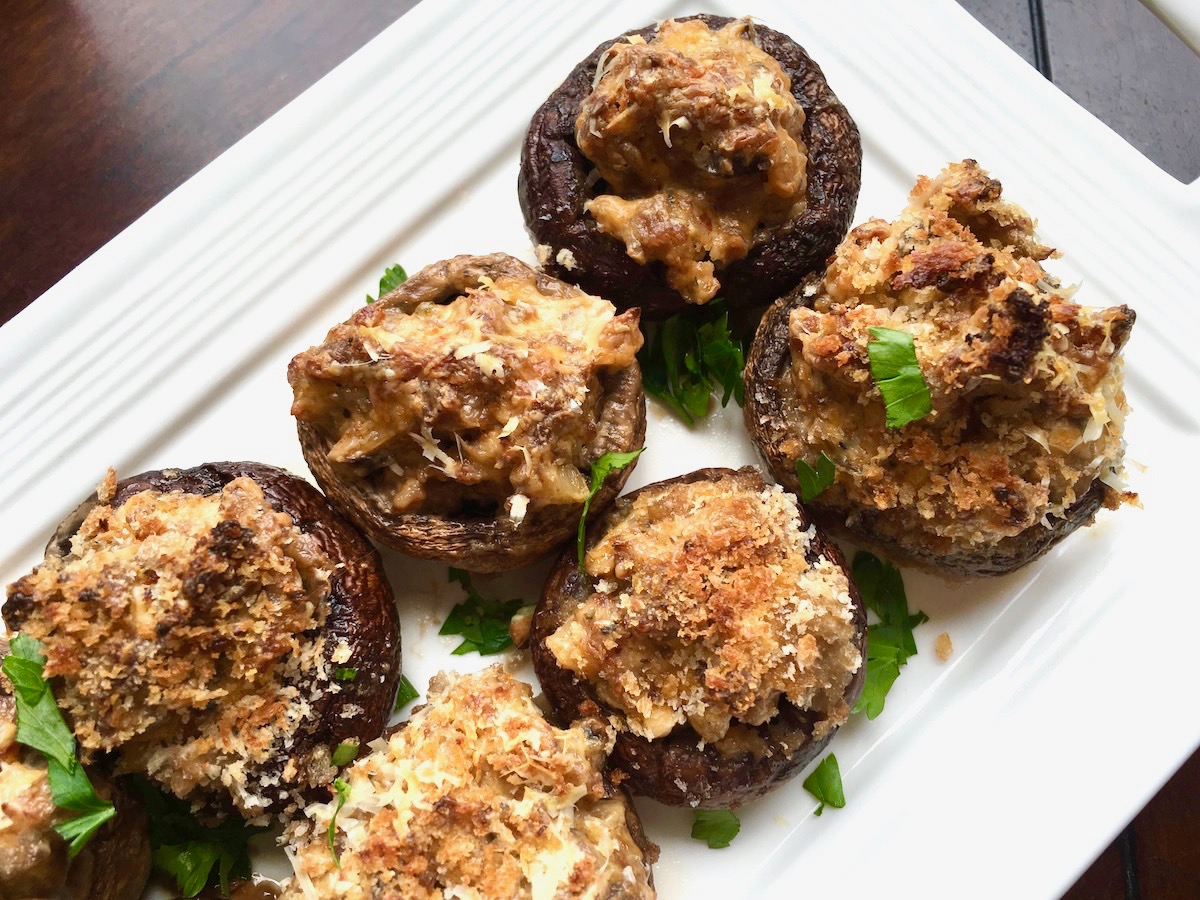 Note: This post contains Amazon affiliate links.
When selecting mushrooms for this recipe, choose ones with medium-sized caps for best results. Using a mixture of baby Portobello and white mushrooms makes for an attractive presentation. However, it should be noted that the more delicately flavored white mushrooms do not compete with the filling the way the more distinctive tasting Portobello caps do.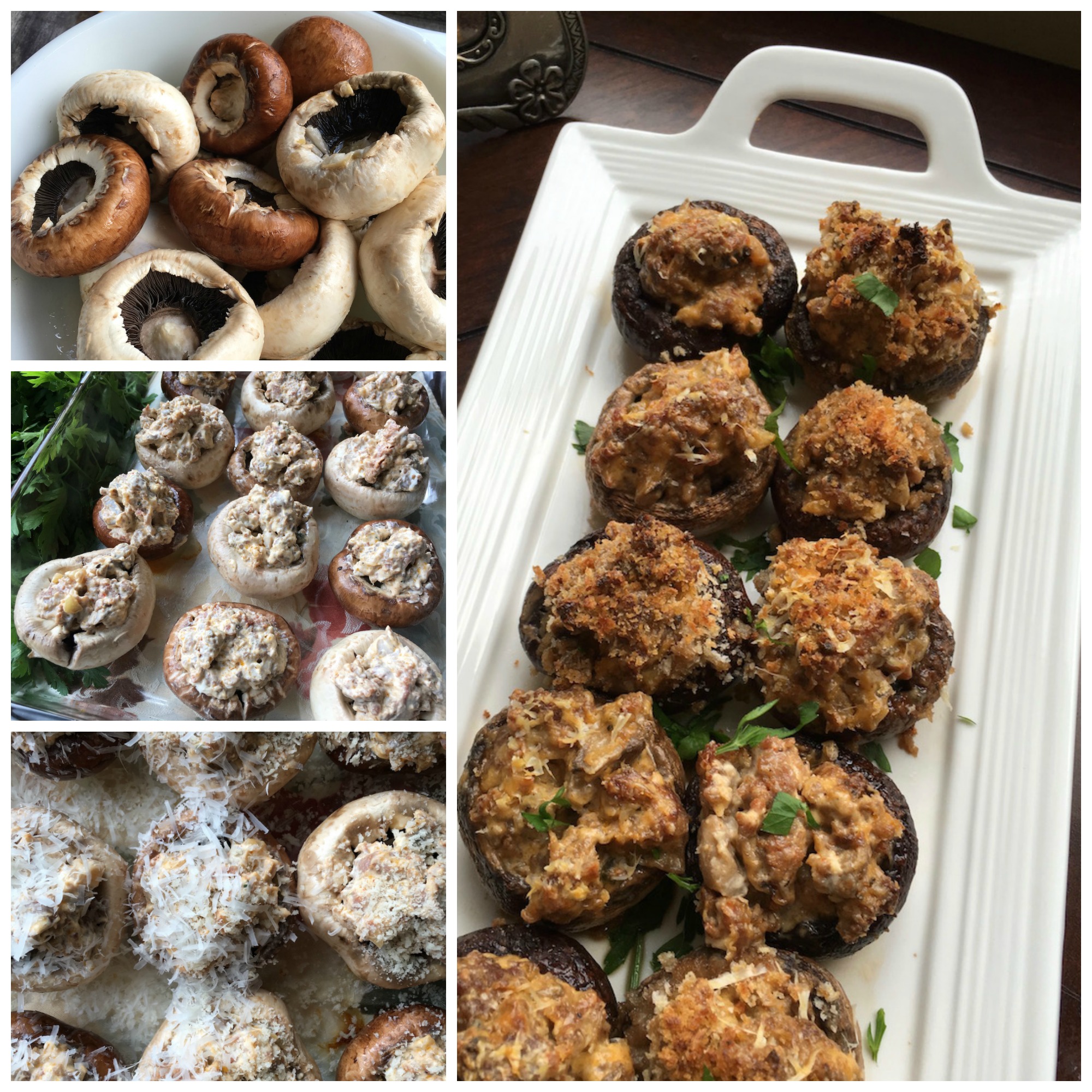 These are easy to make. While you marinate the mushroom caps, make the filling. Stuff the caps and finish them with a sprinkle of Parmesan cheese and/or Panko crumbs. I like to use both, but totally up to you! Bake 'em for about 30 minutes, and that's it! I like to use a glass baking dish, like this: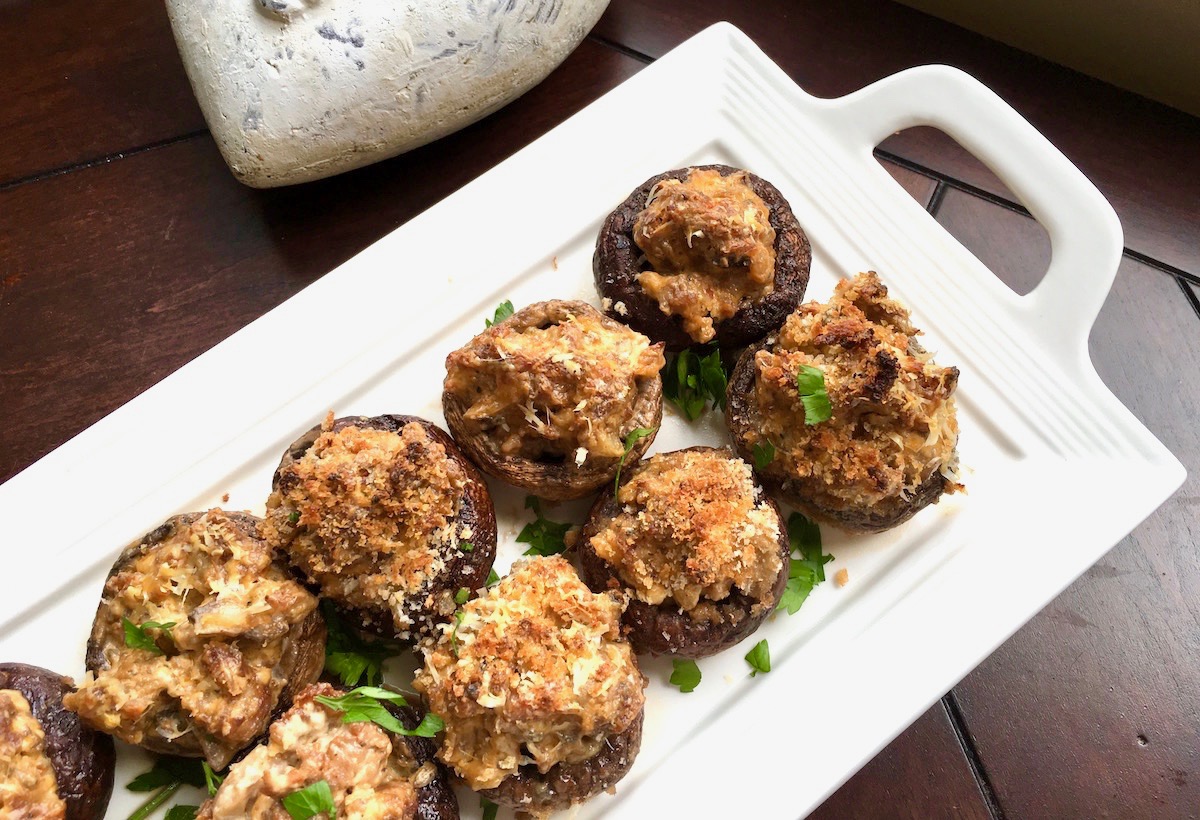 Enjoy!
You may also like:
Roasted Olives with Feta and Lemon
Roasted Heirloom Tomato Basil Mozzarella Caprese Salad
Stuffed Butternut Squash with Apple, Sausage and Portobello
DON'T FORGET TO PIN AND SHARE!