For a twist on a classic Italian salad, try my Roasted Heirloom Tomato Basil Mozzarella Caprese Salad.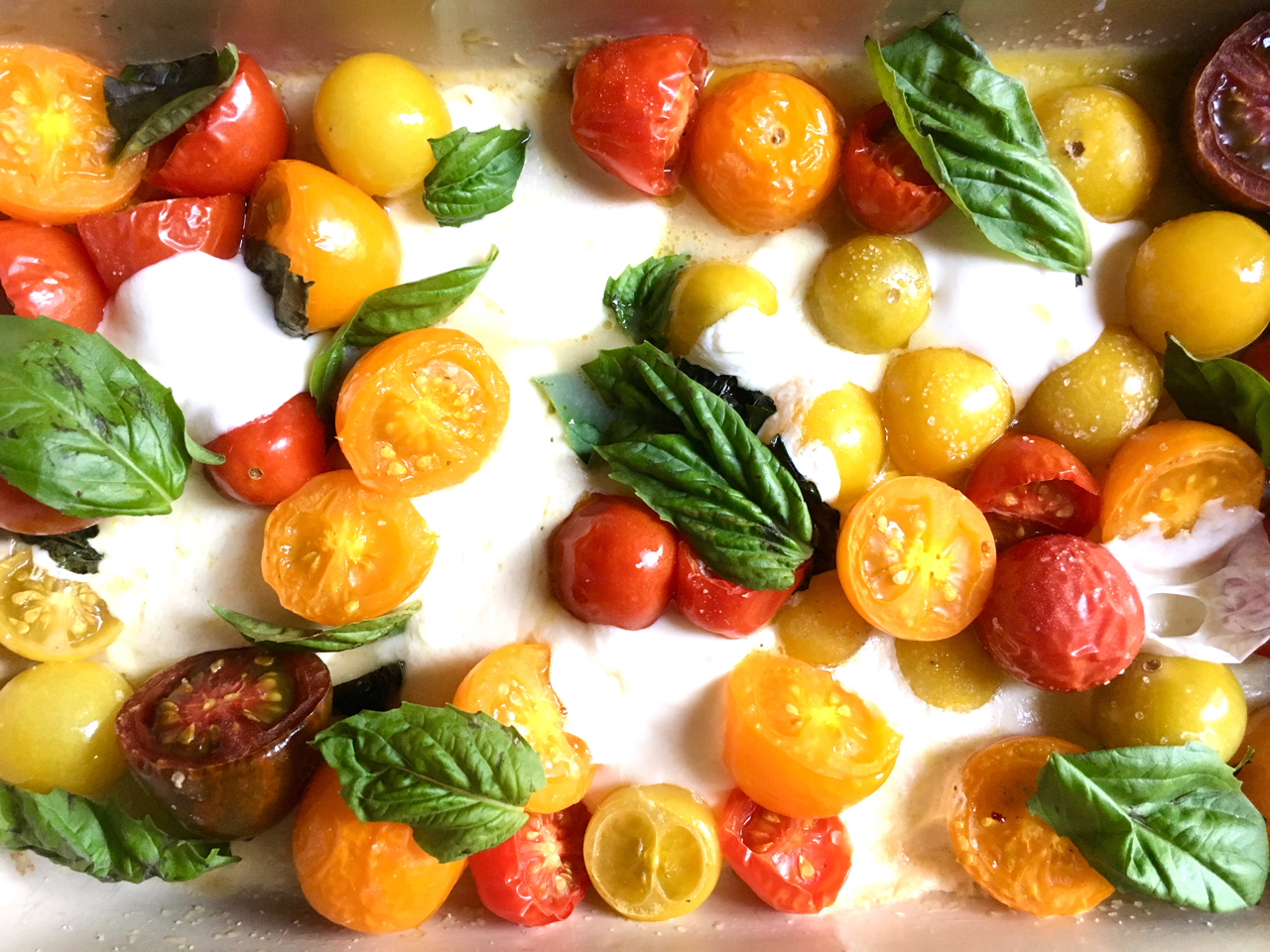 Note: This post contains Amazon affiliate links.

For a twist on the classic Italian Caprese salad, I use mini heirlooms and roast the salad to intensify the flavors. Mini heirloom tomatoes are readily available in grocery stores in the US these days, but this salad will, of course, work beautifully with any large heirloom tomatoes you find. I like to vary the tomato colors. In addition to the traditional red, try to find yellow, green, and even the darker shade, which looks between purple and black. The green of the basil and the white of the mozzarella cheese balls will create a gorgeous display.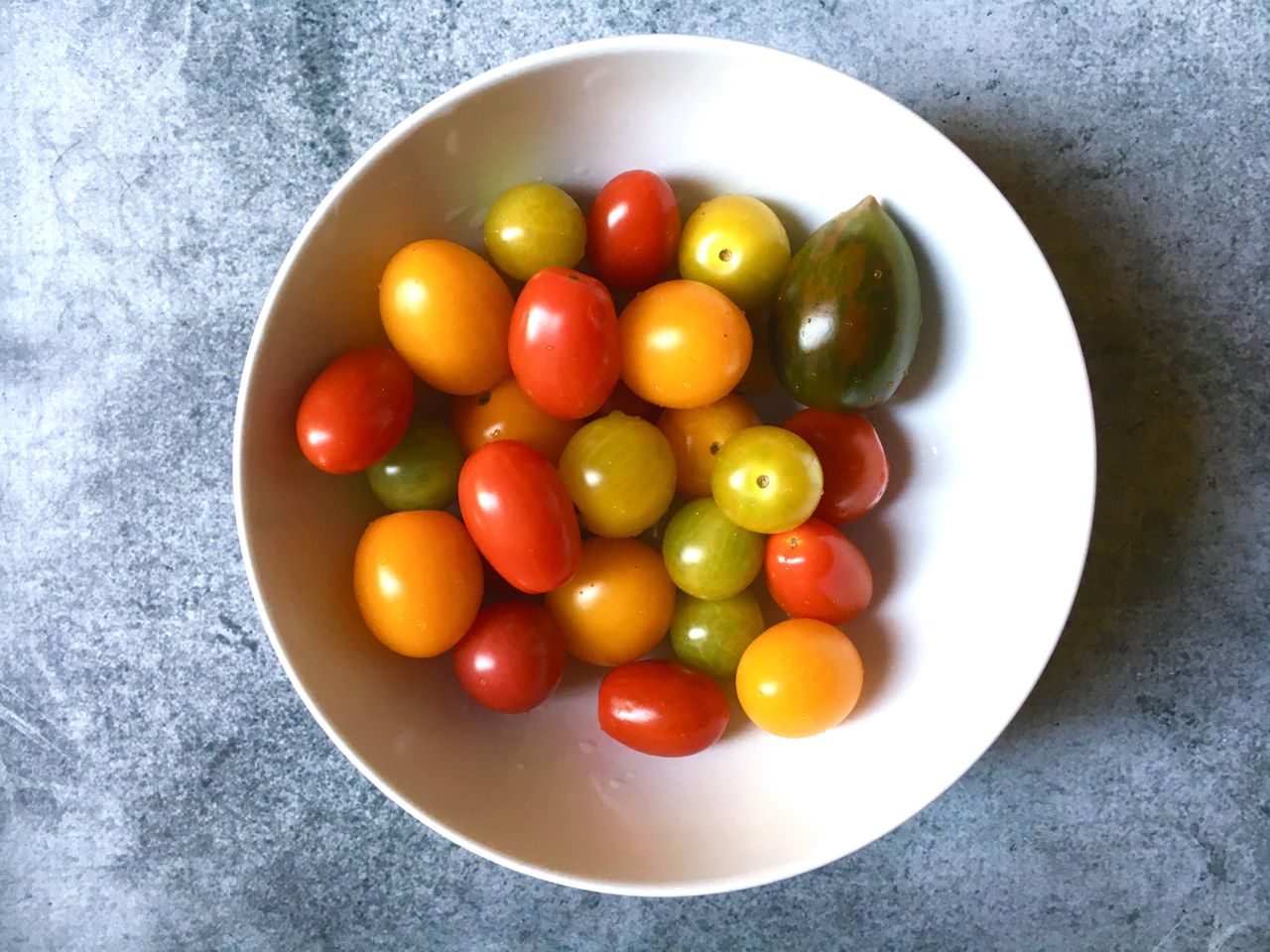 This salad is so easy to put together. I drizzled a little olive oil in the bottom of a casserole dish, sliced the larger mini tomatoes and left a few of the smaller ones whole and added them to the dish. Salt them with some Himalayan sea salt. Add a few basil leaves (not all of them!) and roast  for 30 minutes or until the tomatoes begin to soften. The basil leaves will turn brown; that's okay, you will remove them before serving and replace with fresh basil leaves.
For the last 5 minutes or so of the roasting, add the mozzarella cheese balls – not too many – and let them just begin to melt during the last few minutes in the oven. Remove from the oven, make sure the roasted basil leaves have been removed and replace with fresh basil leaves.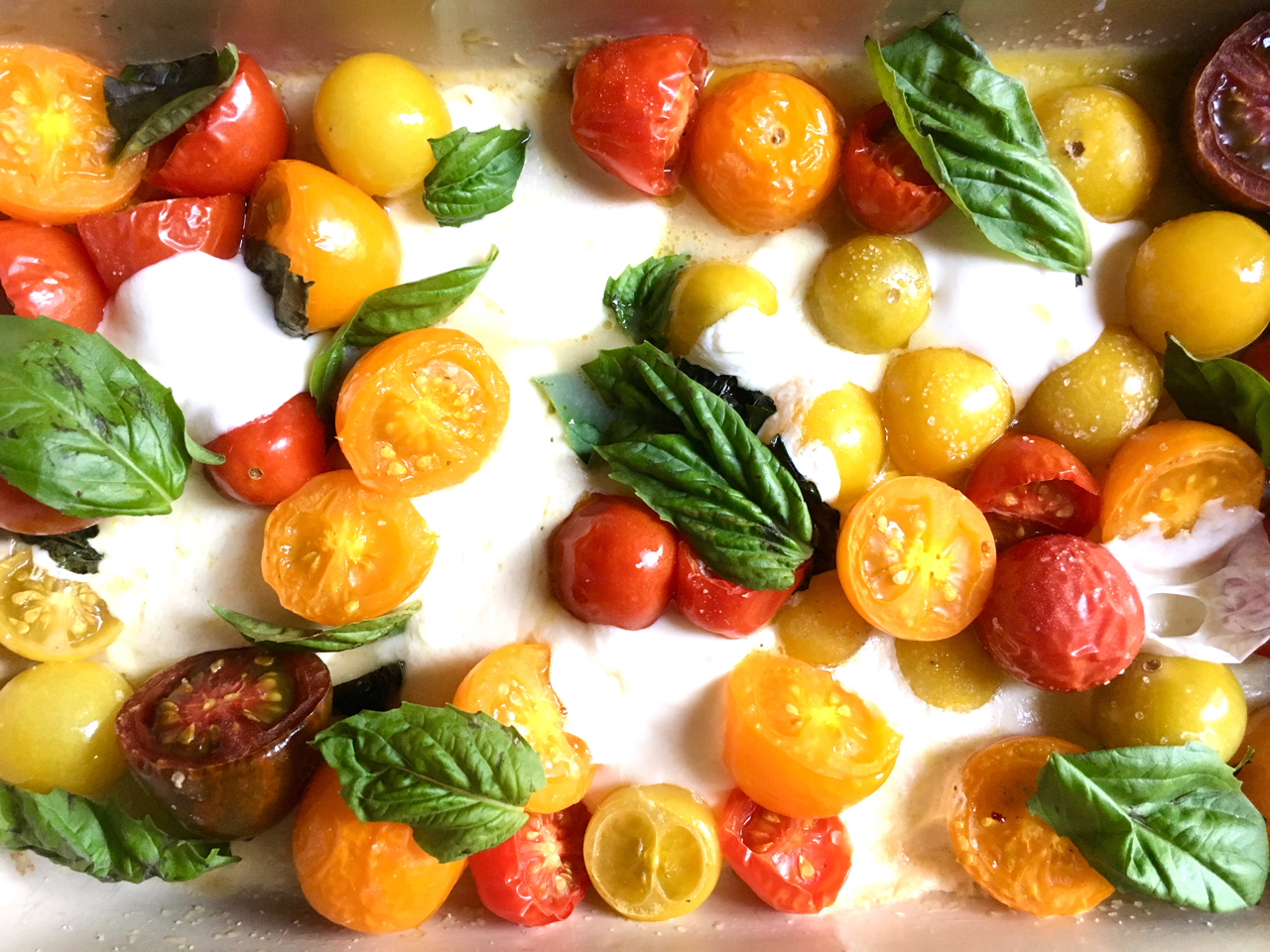 Admire the pretty salad! Take a photo of it if you like! At this point, you could serve the salad as is; it's delicious! However, I like to drizzle just a wee bit more olive oil and just a touch of balsamic vinegar over it before serving.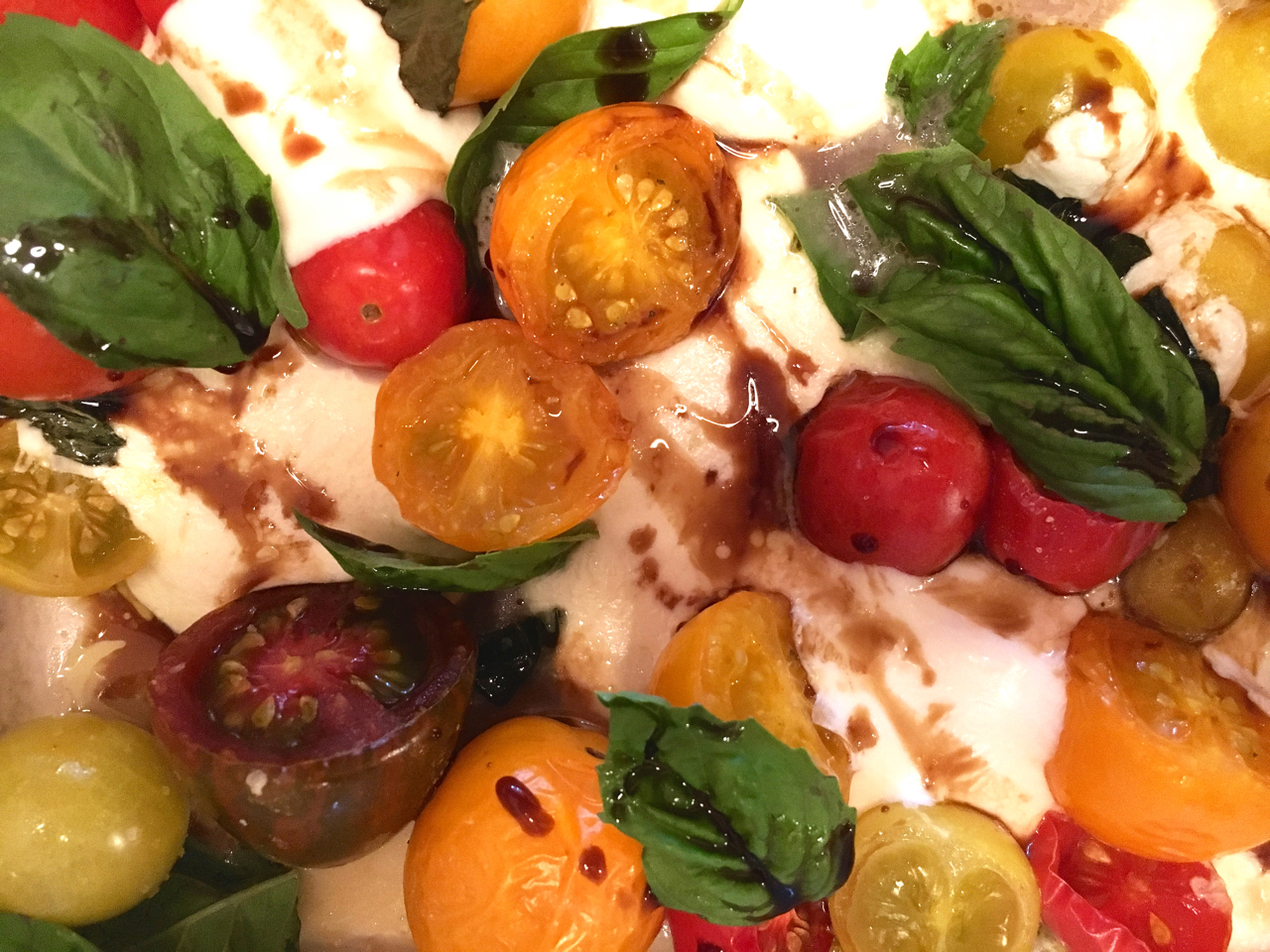 Enjoy!
Note: This post contains Amazon affiliate links.
Don't' forget to pin and share!