This savory Stuffed Butternut Squash with Apple, Sausage and Portobello is a must-have dish for your Thanksgiving and Christmas holiday table.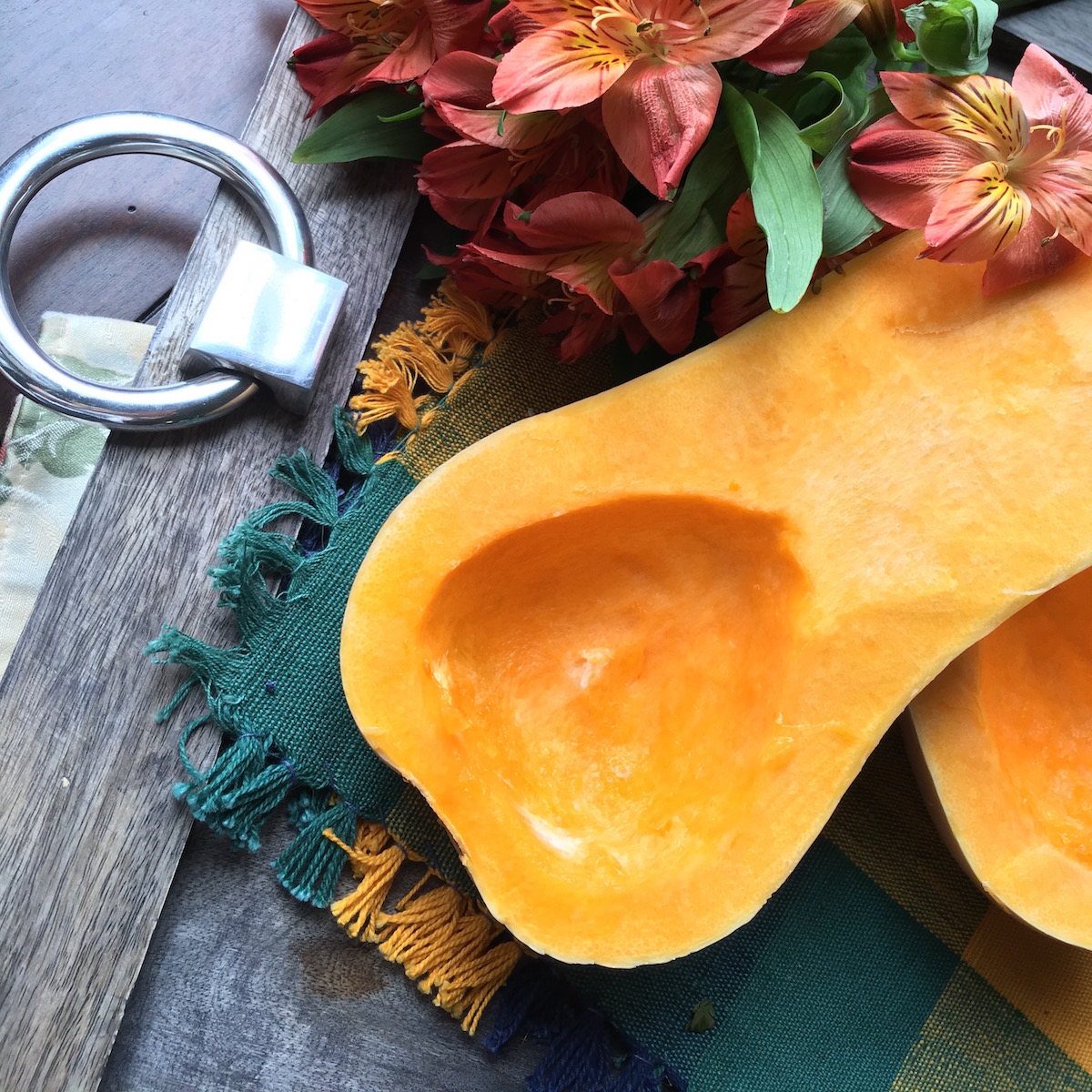 Note: This post contains Amazon affiliate links.
During fall in the US, butternut squash is a stable in most grocery stores.  This stuffed butternut squash with apple, sausage and portobello is a fun way to prepare it. Here, you use the crater that's left when you scoop out the seeds and "meat" as a vessel to stuff with a savory mix of spicy sausage and sage. The combination of sausage, meaty Portobello mushrooms, sweet apples and crunchy walnuts rounds out the flavor of this dish. You can use this as a hearty side dish or even a main meal.
The trick is to buy a large enough butternut that you have a deep enough vessel for all that delicious sausage and apple stuffing. Once you remove the seeds, just pop both sections of the butternut squash into the oven and bake until tender. Depending on the size of the squash, this could take about 45 minutes. While the squash is baking, prepare the sausage mixture and set aside. Once the squash is finished baking and the flesh is tender, just remove a bit more of the flesh to make a larger cavity for all that yummy meat mixture. Add the scooped flesh to the sausage mixture, stir to combine, and then fill the butternut sections with all that delicious goodness.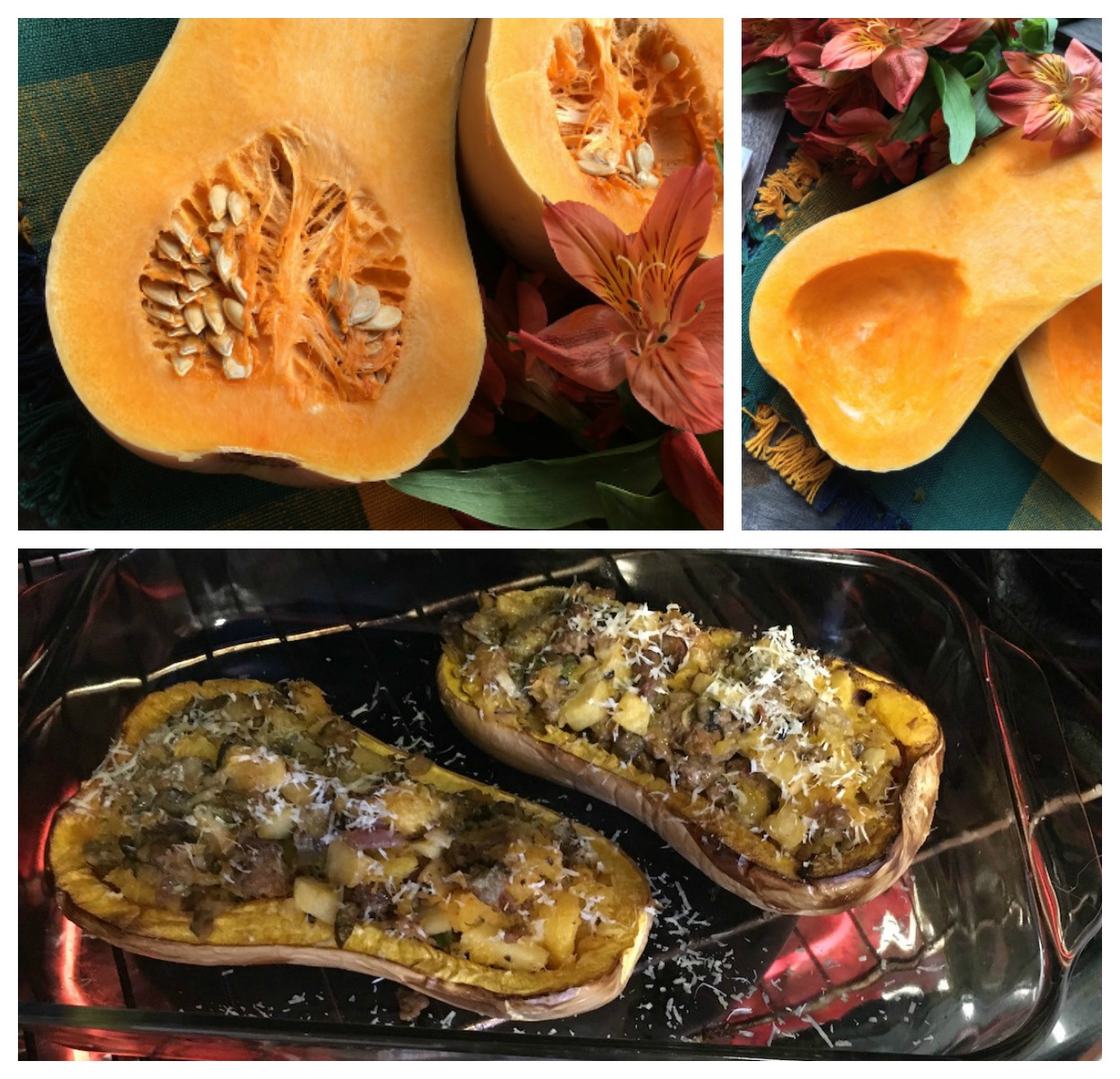 Top it with a little grated Parmesan cheese and pop it back in the oven to bake for another 25 minutes. Again, you can use this as a main meal or a side dish. It makes a lovely presentation, so choose a large enough dish and/or platter(s) on which to serve. Enjoy!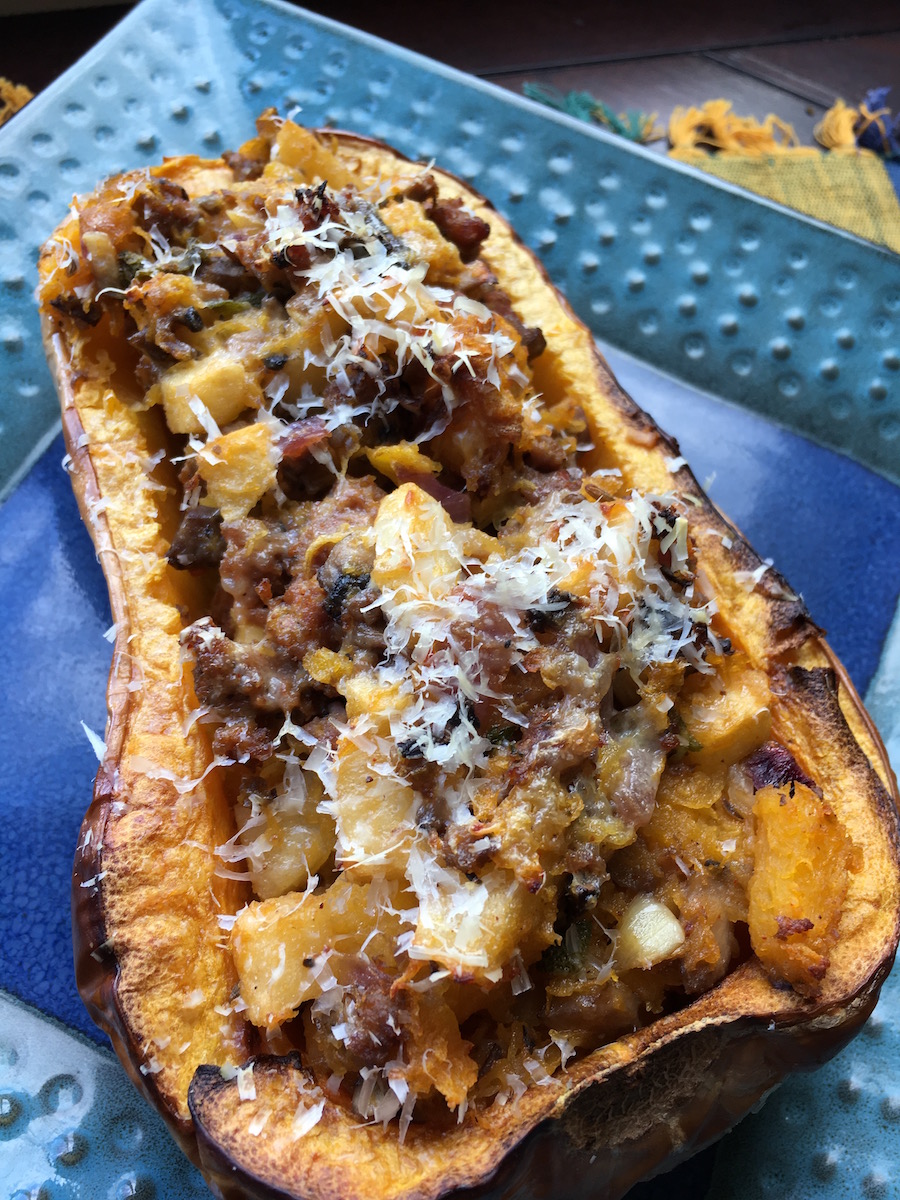 Other recipes you may like:
Autumn Roasted Vegetables With Feta
Bacon Brussels Sprouts Au Gratin
Bourbon Pecan Mashed Sweet Potatoes
DON'T FORGET TO PIN AND SAVE!