Bacon Brussels Sprouts Au Gratin makes a perfect holiday side dish for Thanksgiving and Christmas. This zesty recipe combines Brussels sprouts with two cheeses, bacon, garlic, yummy cream and a topping of breadcrumbs, which can be gluten-free if you need it to be!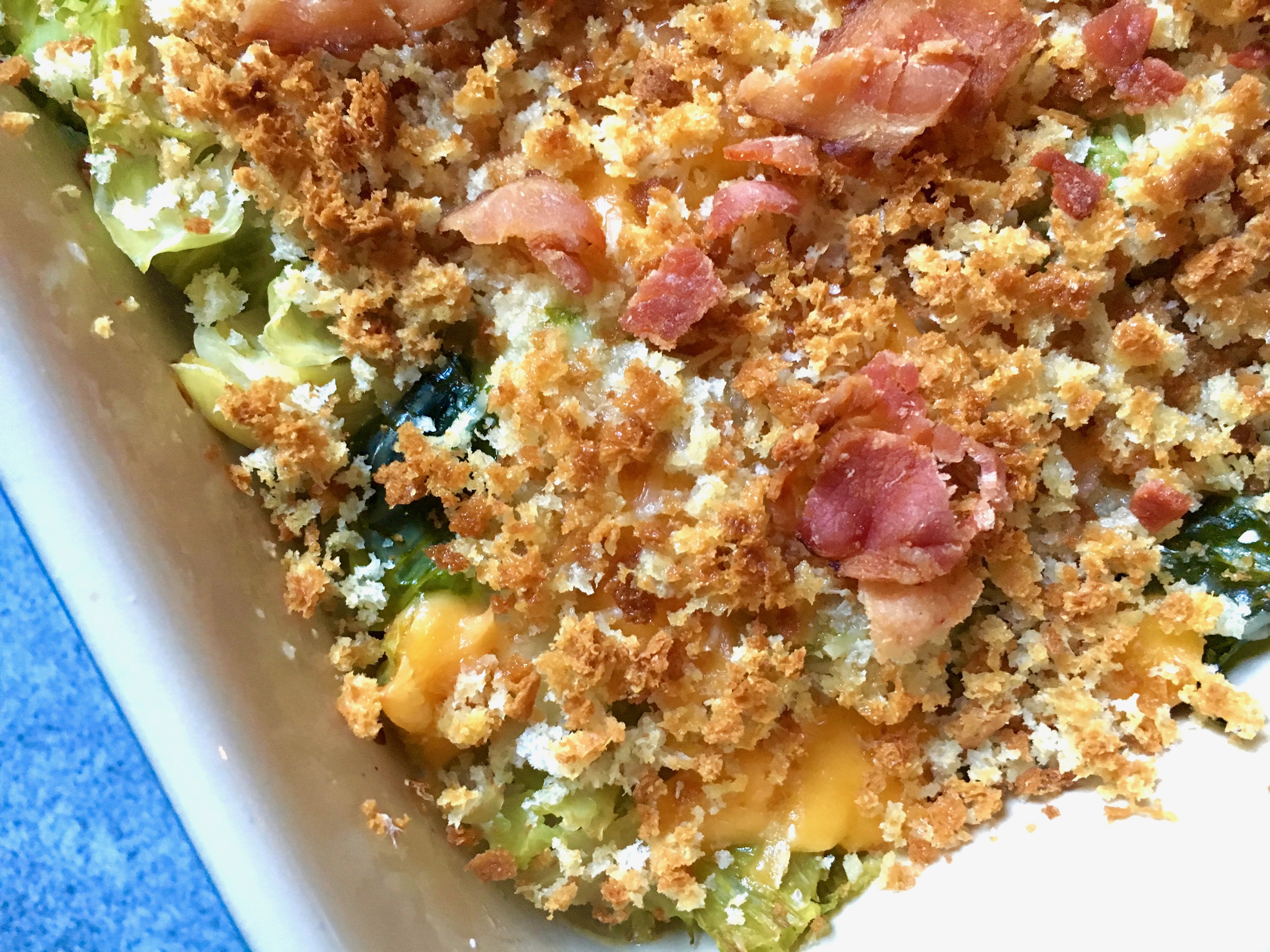 This post contains Amazon affiliate links.
For some reason, some people don't care for Brussels Sprouts. I'm not one of them! I love them prepared just about any way. For years, my go to sprouts recipe was my Roasted Brussels Sprouts with Balsamic Vinegar and Parmesan Cheese, which is amazing, but I think this one may be my new favorite! I bet this recipe will make the haters change their minds about Brussels Sprouts! Test it out during the holidays and report back.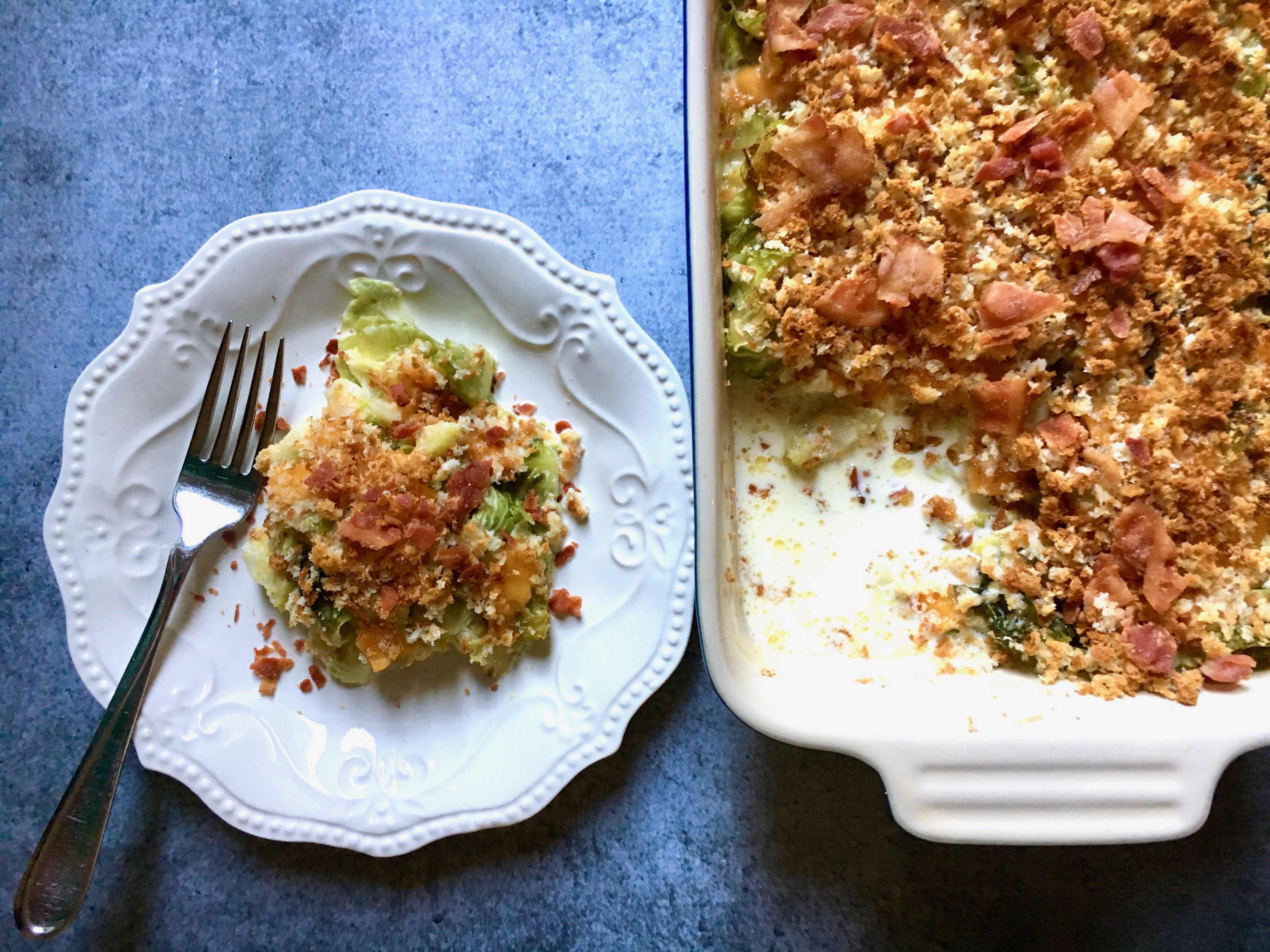 It's really easy to put this together. Trim and boil the Brussels Sprouts, drain them, rough chop them and add them to a buttered baking dish, like this one:
Season them with salt, pepper and garlic powder; add cream, crumbled bacon, the two cheeses, and top it with breadcrumbs. Use gluten-free breadcrumbs if you need to – I did. I just added a few slices of gluten-free bread to my Vitamix, hit the button, and instant breadcrumbs!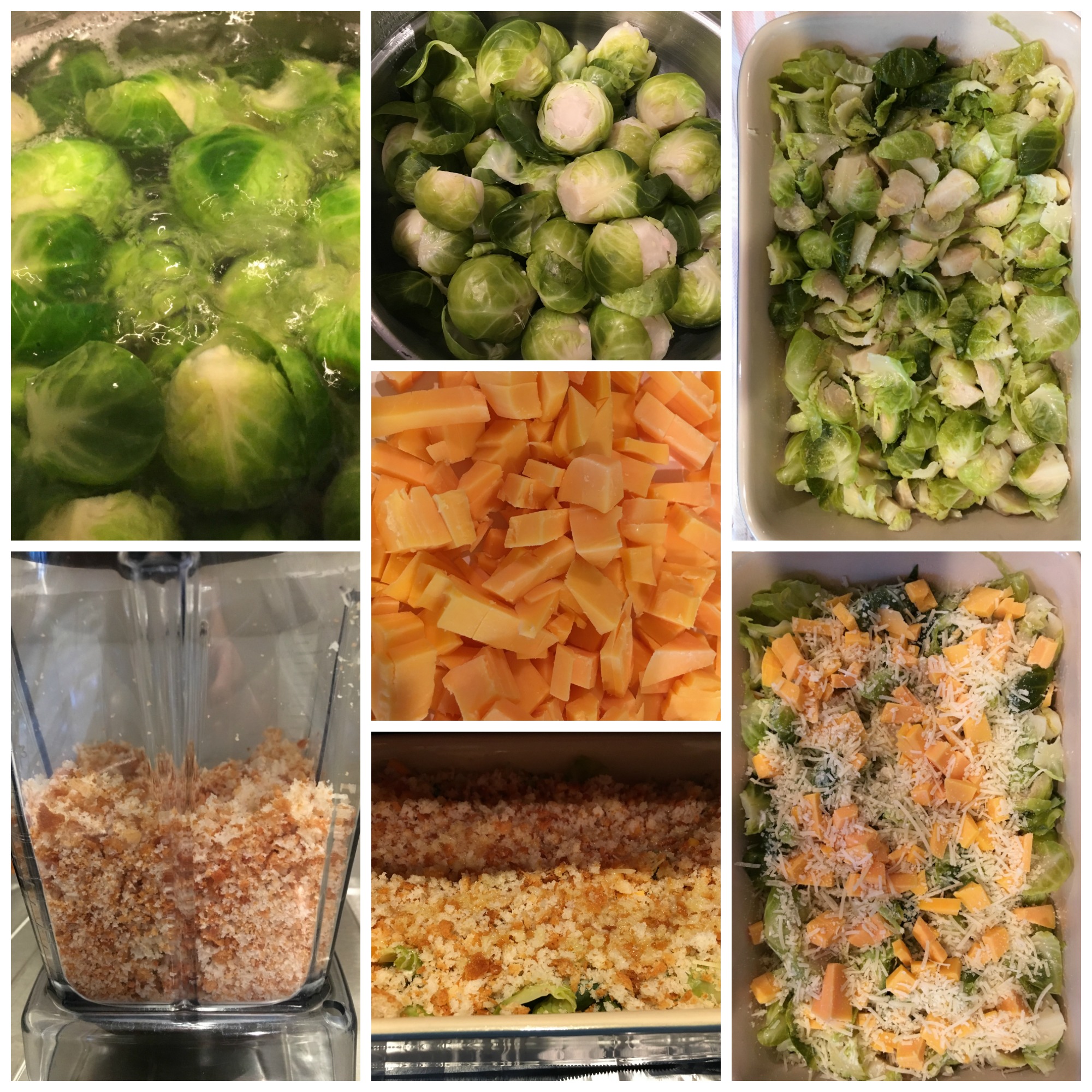 Bake it, plate it, add remaining bacon crumbles for extra goodness and boom! Yumminess served!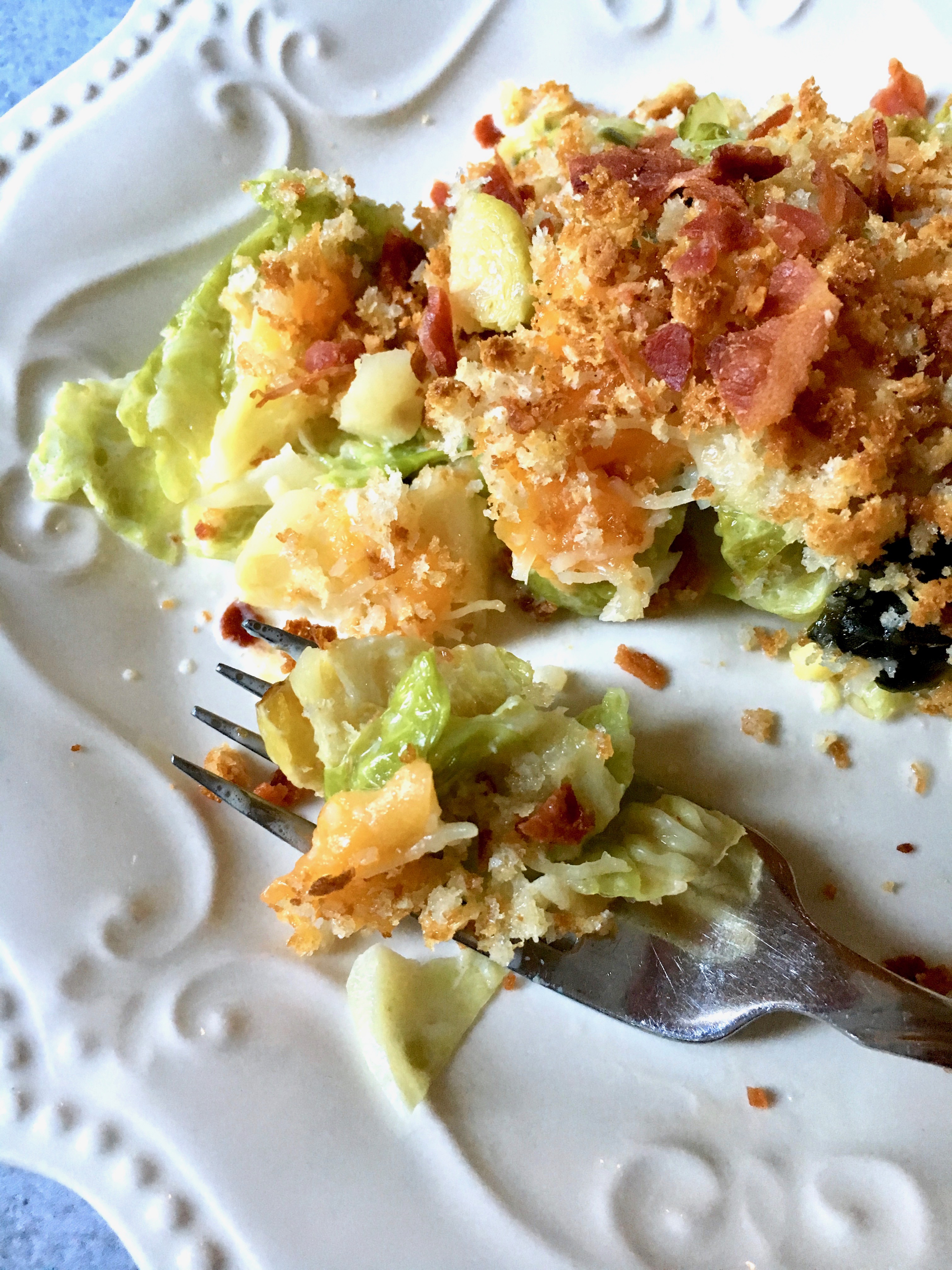 DON'T FORGET TO PIN AND SAVE!