One of my favorite veggies to prepare is Roasted Brussels Sprouts with Balsamic Vinegar and Parmesan Cheese. They're so easy and delicious and they compliment just about every "meat and potatoes" type of meal.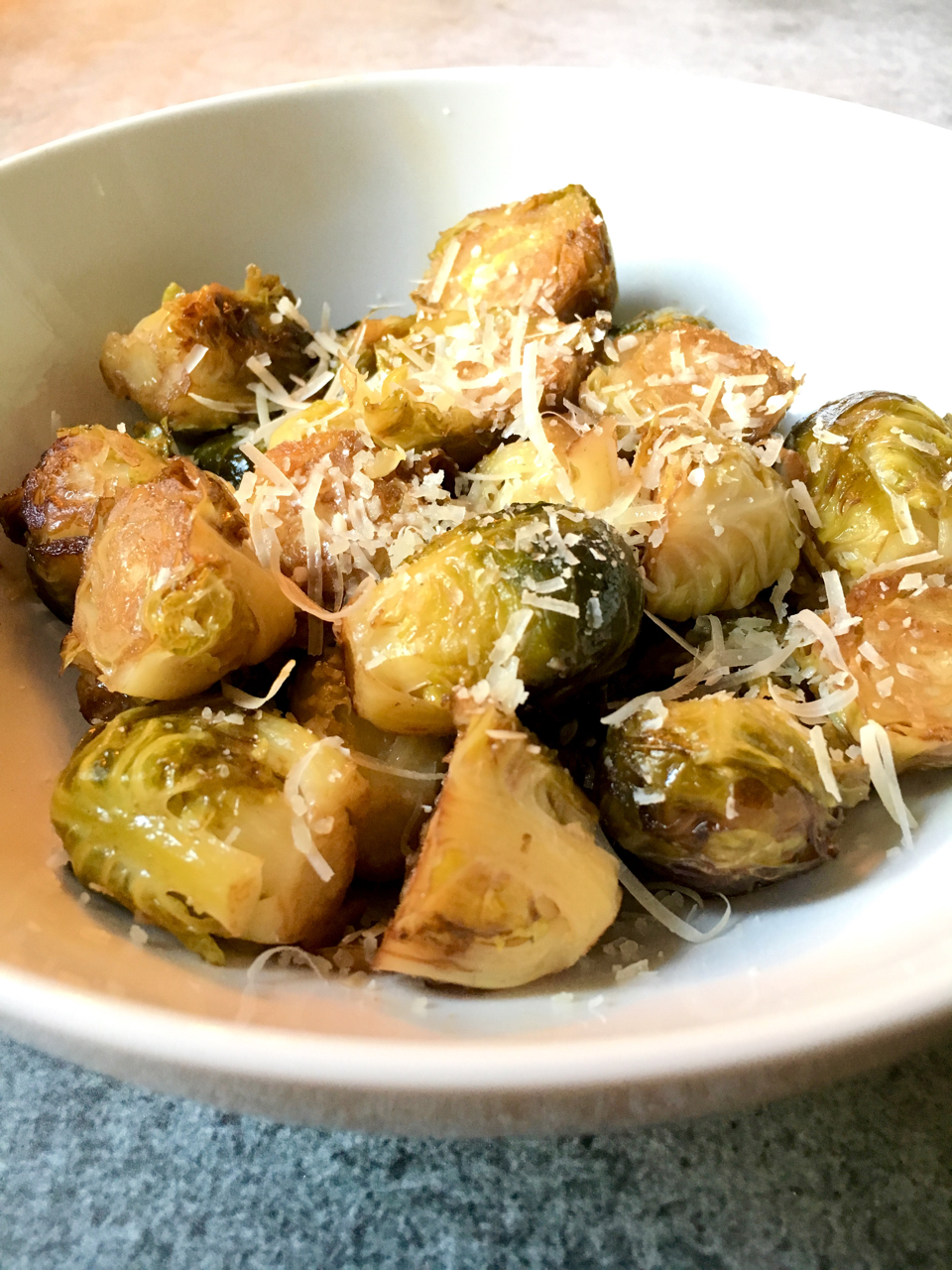 Note: This post contains affiliate links for products on Amazon.
I especially like them when served with fish such as salmon. They're equally yummy with steak and chicken, too.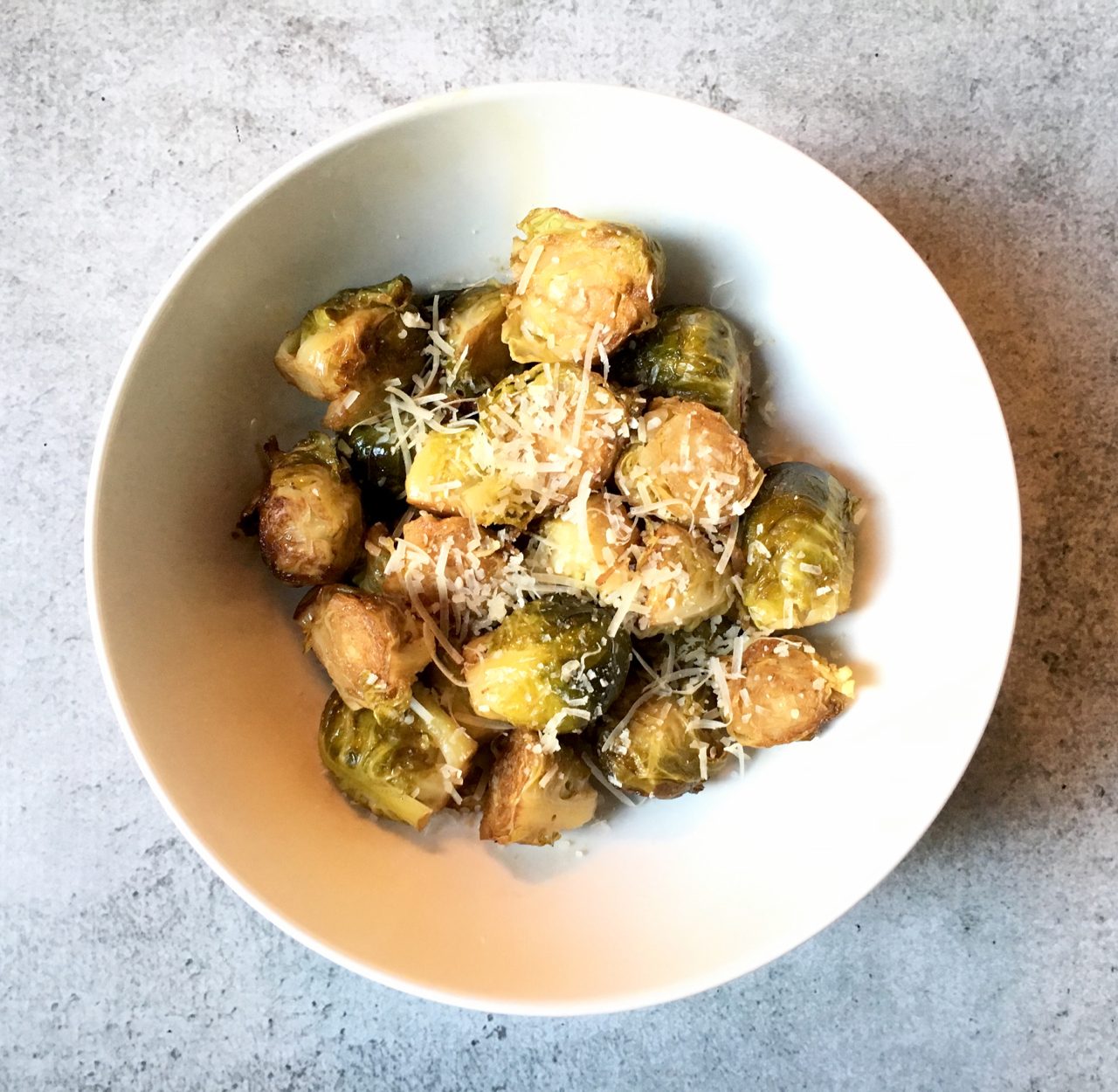 Here's how I like to roast these beauties: wash and trim the Brussels sprouts and cut them in half. Toss them in a bowl and drizzle lightly with extra virgin olive oil and a healthy sprinkle of salt. Toss gently with a large spoon or your hands. Line a sheet pan with foil and place the sprouts on it. Spread them out so they're not piled on top of each other. Place in a 400°F oven for 20 minutes. At the 20 minute mark, remove the sheet pan and lightly drizzle Balsamic vinegar over the sprouts. Place back in the oven to roast for another 10 minutes or until tender and lightly crisp.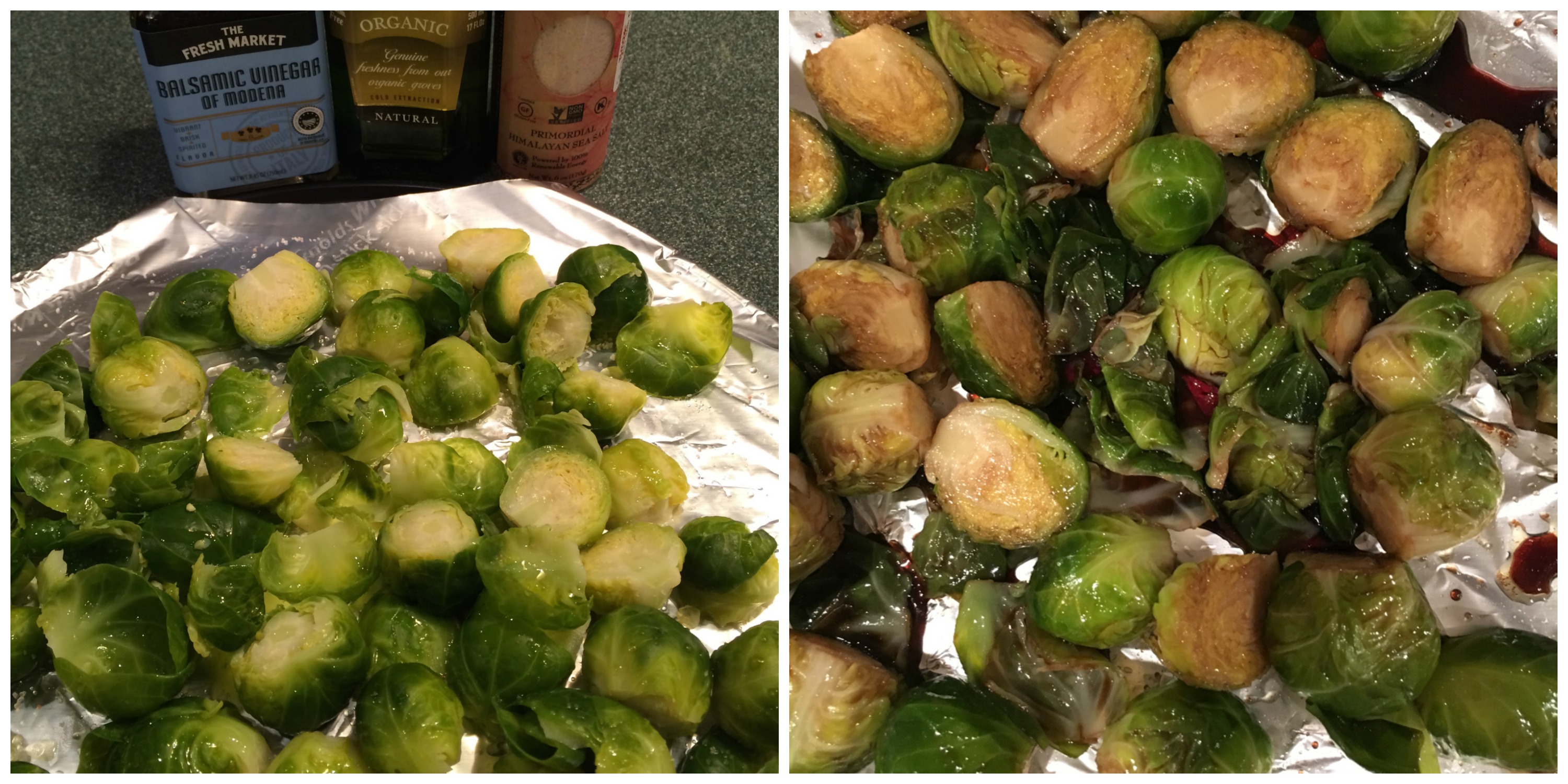 Once out of the oven, lightly sprinkle the sprouts with freshly grated Parmesan cheese.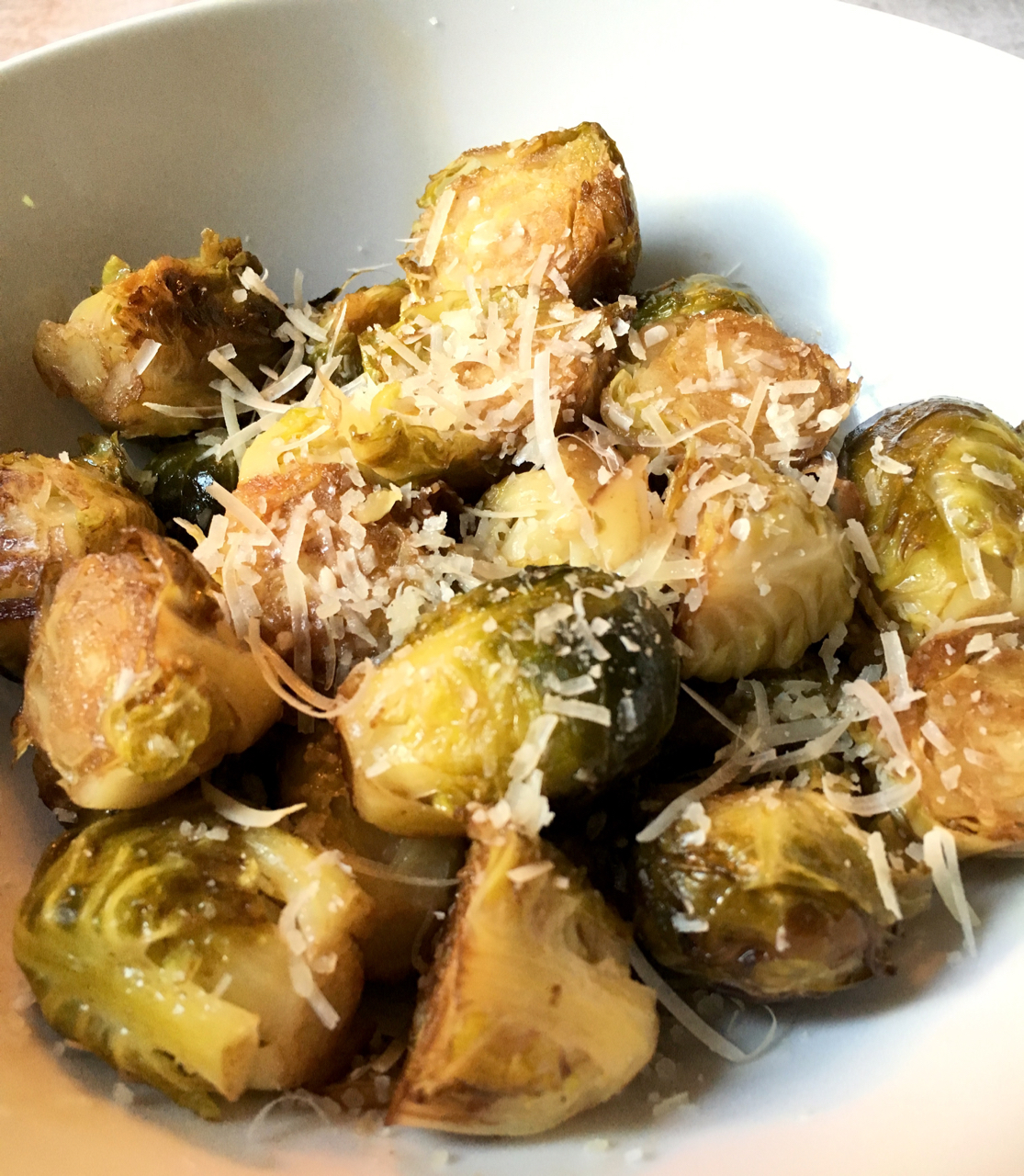 The heat from the sprouts will gently melt the cheese.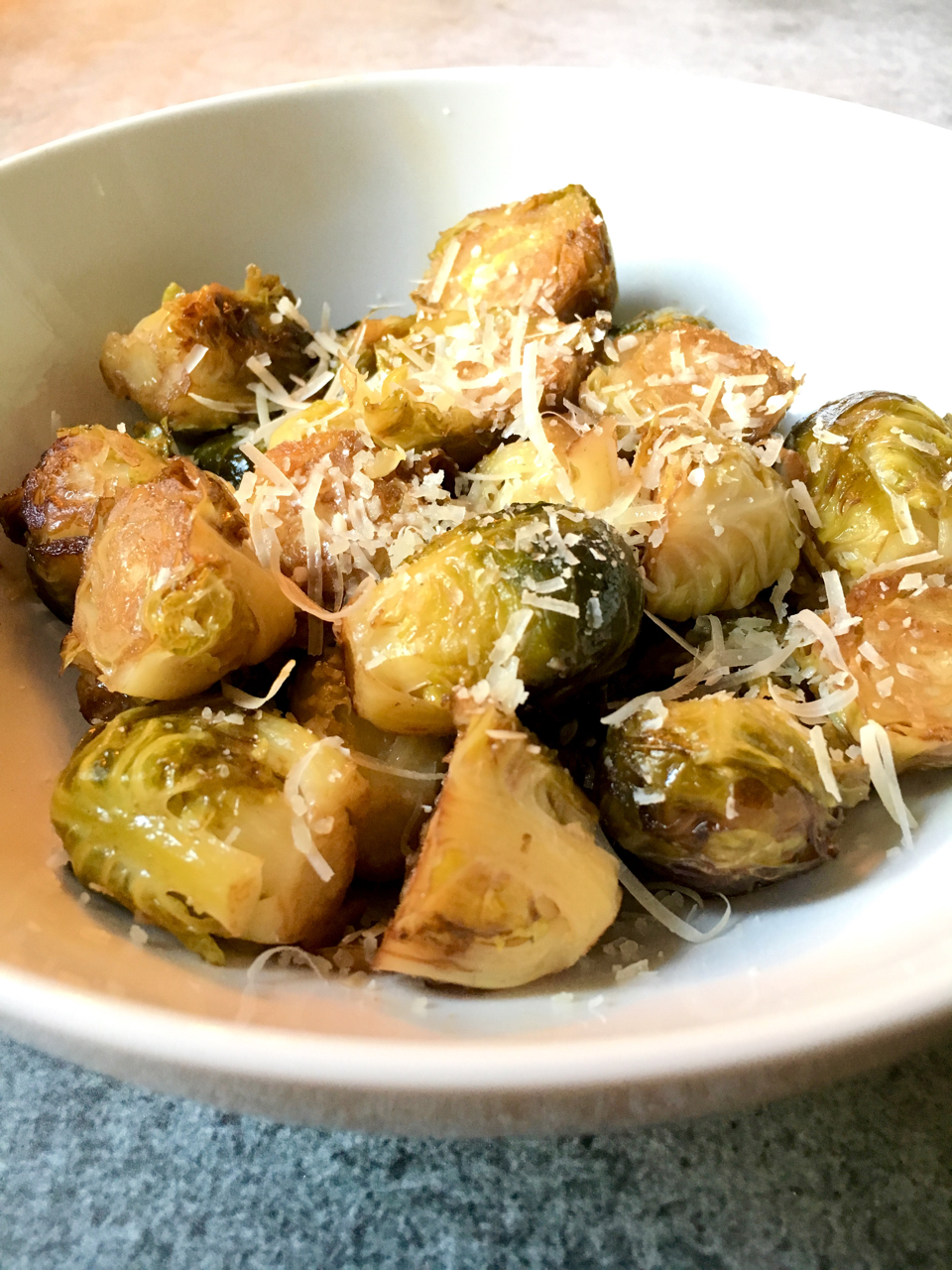 It's always acceptable to add a dash more Balsamic vinegar and more cheese once it's on your plate ~ I always do! 😉
Note: This post contains affiliate links for products on Amazon.
Don't forget to pin and save for later!

Save