This melon ball salad is cool and refreshing. It's perfect for summer months, picnics and holiday gatherings.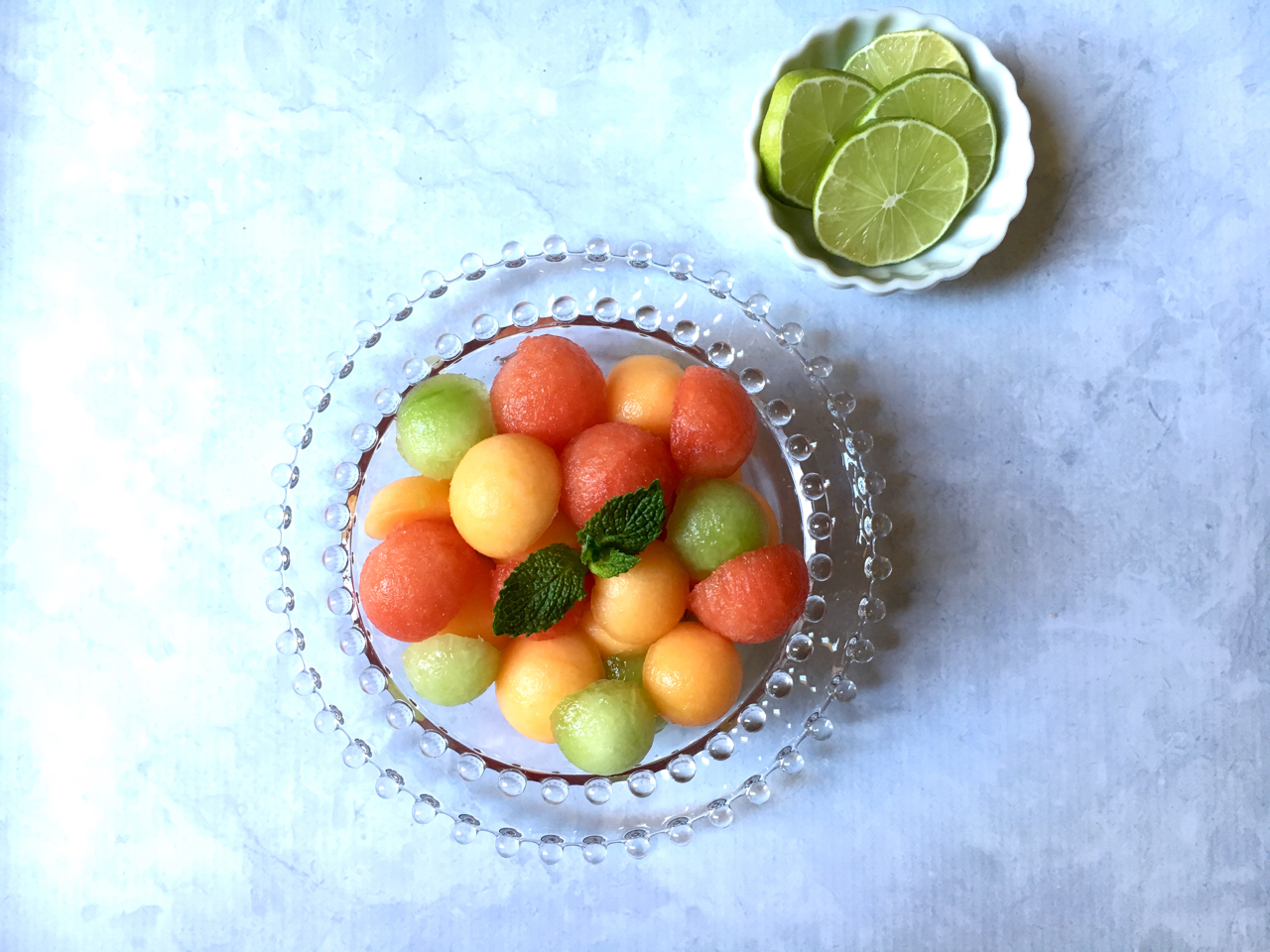 Note: This post contains affiliate links for products on Amazon.
This melon ball salad is not only easy, but it's fun to put it together, too! You'll need a small watermelon (seedless if possible), a cantaloupe, and a green honey dew melon. And most importantly, a melon baller. I use this one because it has two different-sized scoops on a single utensil, which is very handy. With this salad I needed to use the two different-sized scoops because of how the melons where cut.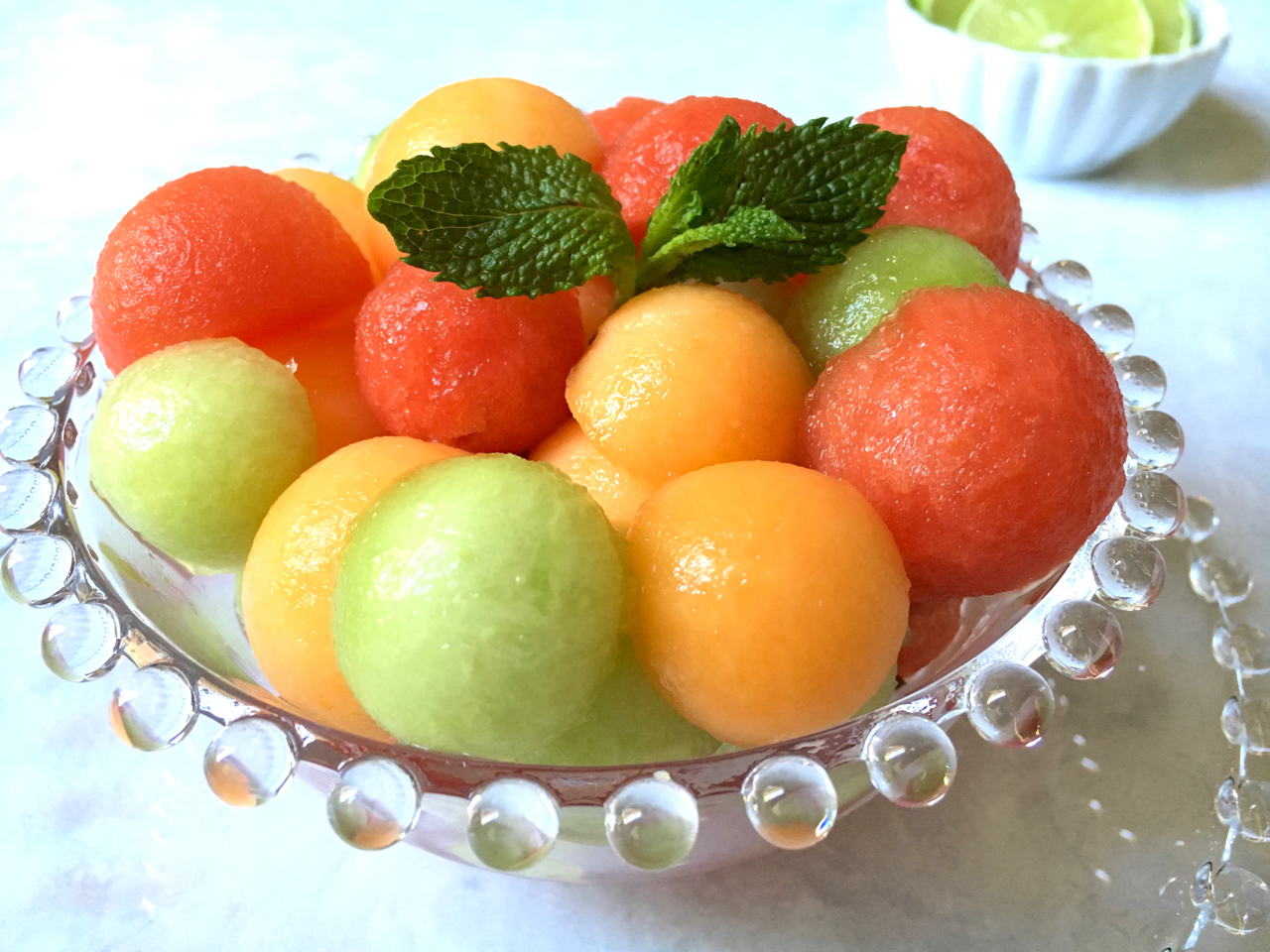 Cut the melons in half. Scoop out the seeds from the cantaloupe and honey dew. Then work around the perimeter of each melon as you scoop, like so: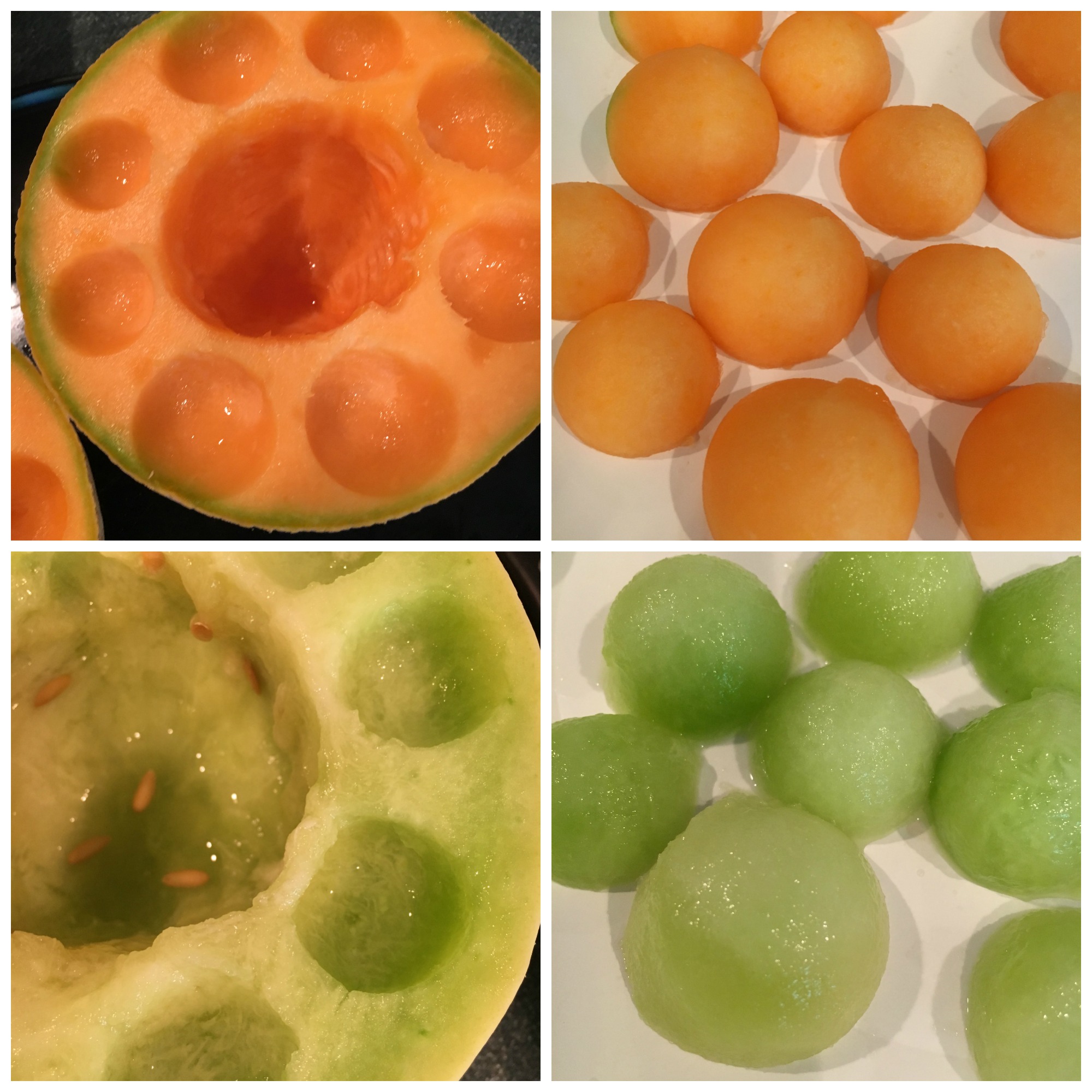 After my first pass at scooping the melons, I turned each half on its side and carefully vertically cut away the scooped sections revealing a new perimeter that was solid and scoop-able. Hope that made sense. Basically, you want to be able to scoop out more melon, so cut away the part that you've already scooped.
If not serving this salad immediately, carefully arrange the melon balls in your serving dish and refrigerate.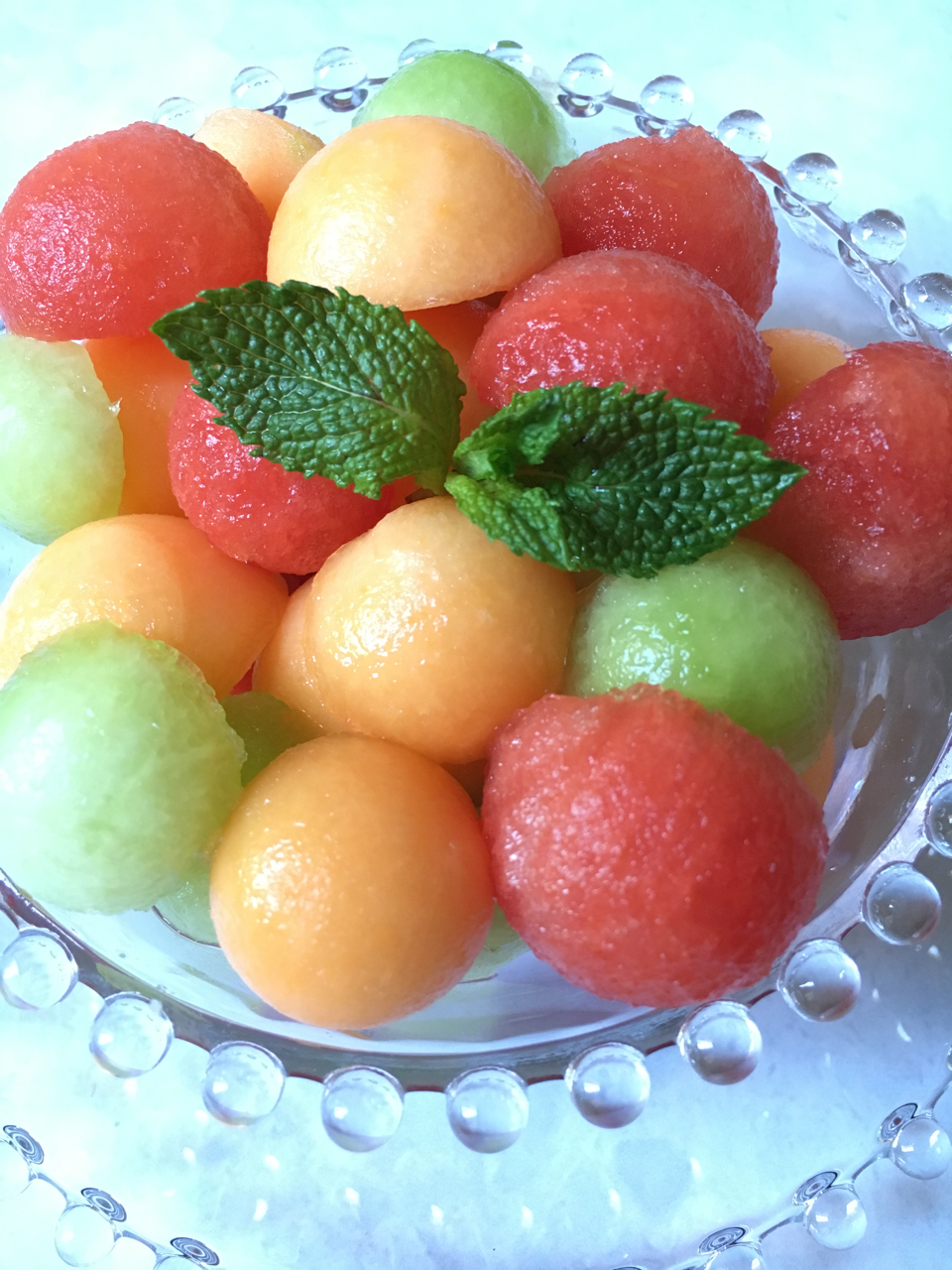 I usually serve the salad without a dressing because I think the melons are sweet enough, but a squirt of lime and a drizzle of honey makes a simple dressing.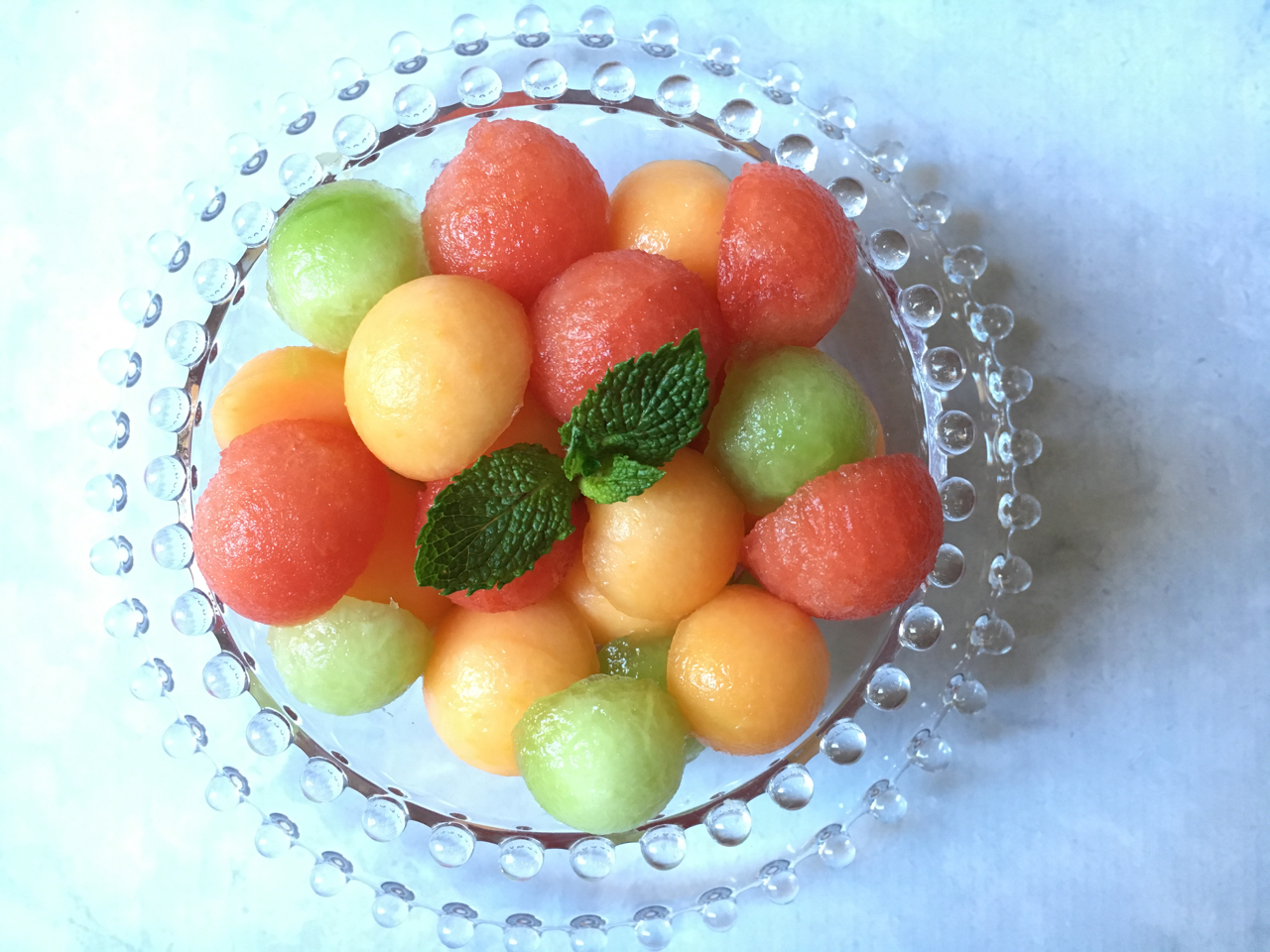 TIP: if you have melon balls left over, freeze them in a plastic bag and use later in sparkling water, like so: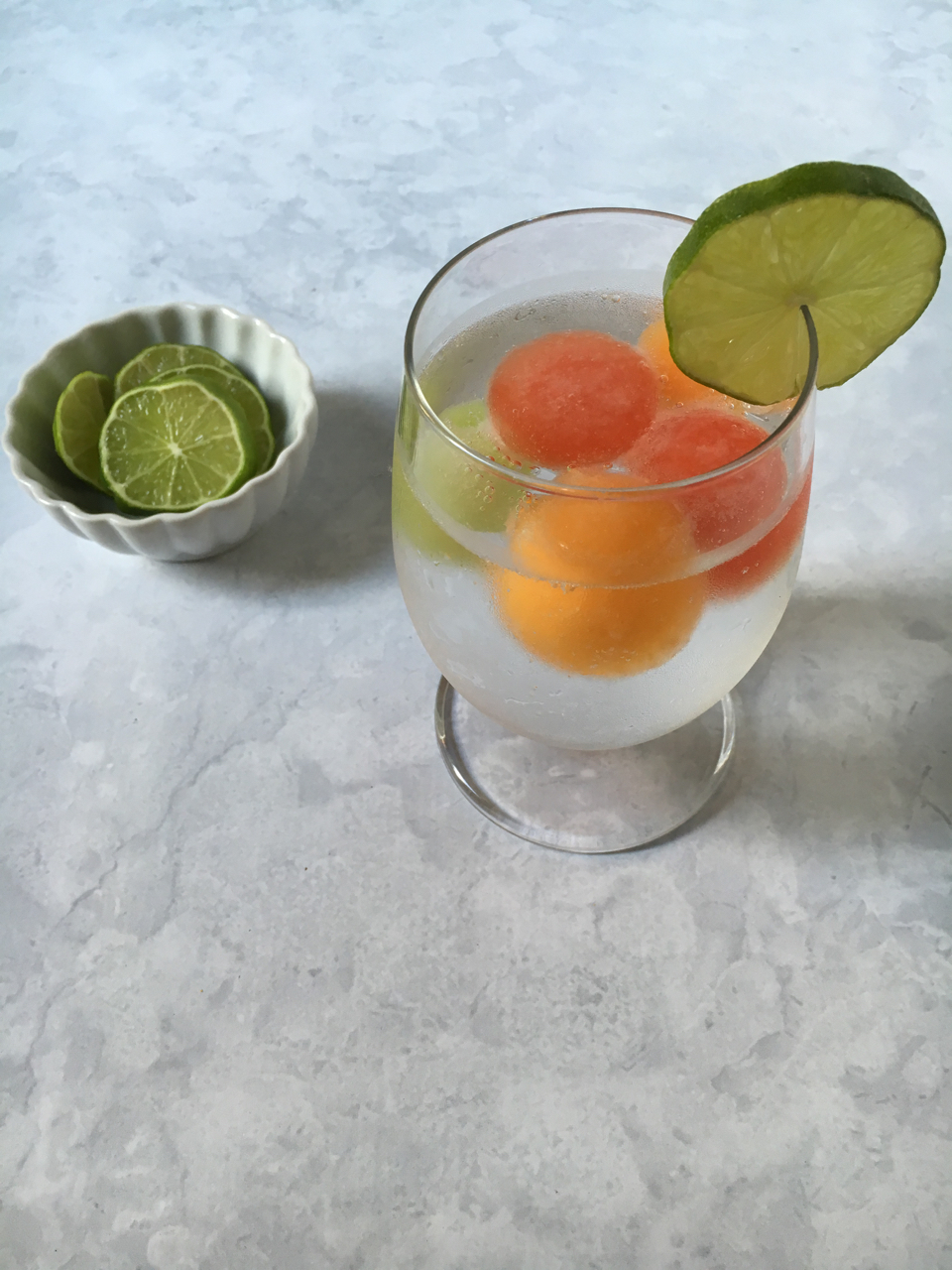 Enjoy!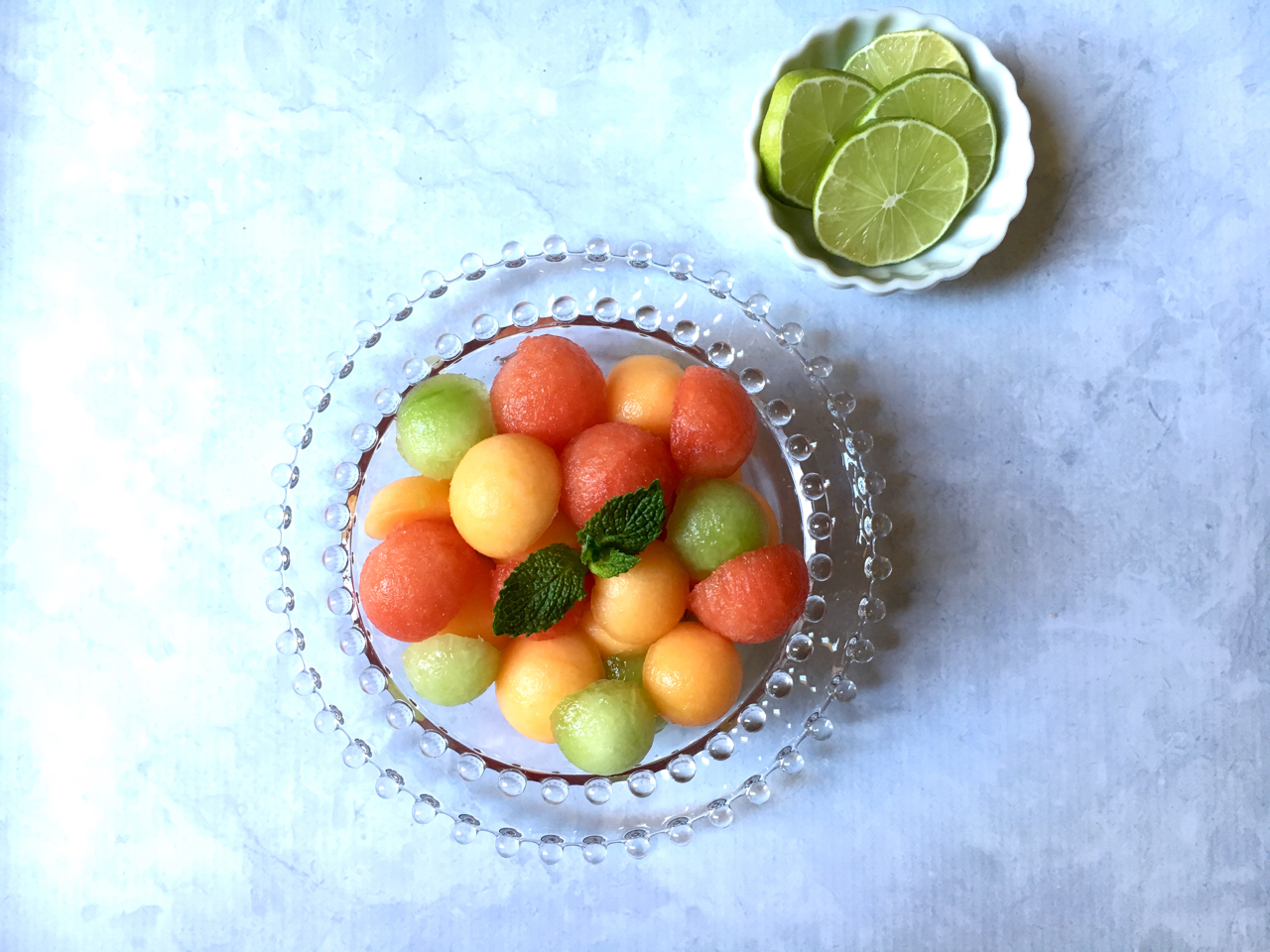 YOU MAY ALSO LIKE:
Watermelon Slushie Recipe
Must-Have Baking Tools and Essentials
Cherry Vanilla Protein Smoothie


DON'T FORGET TO PIN AND SHARE!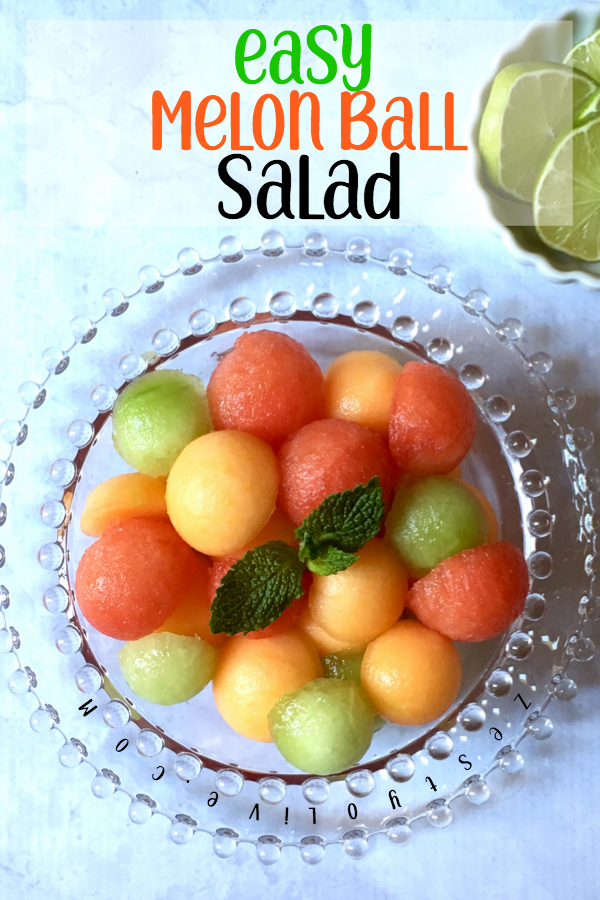 Save
Save
Save
Save
Save
Save