Infused your water with delicious melon! Cantaloupe, watermelon and honeydew melon balls add a colorful touch and natural flavor to filtered water.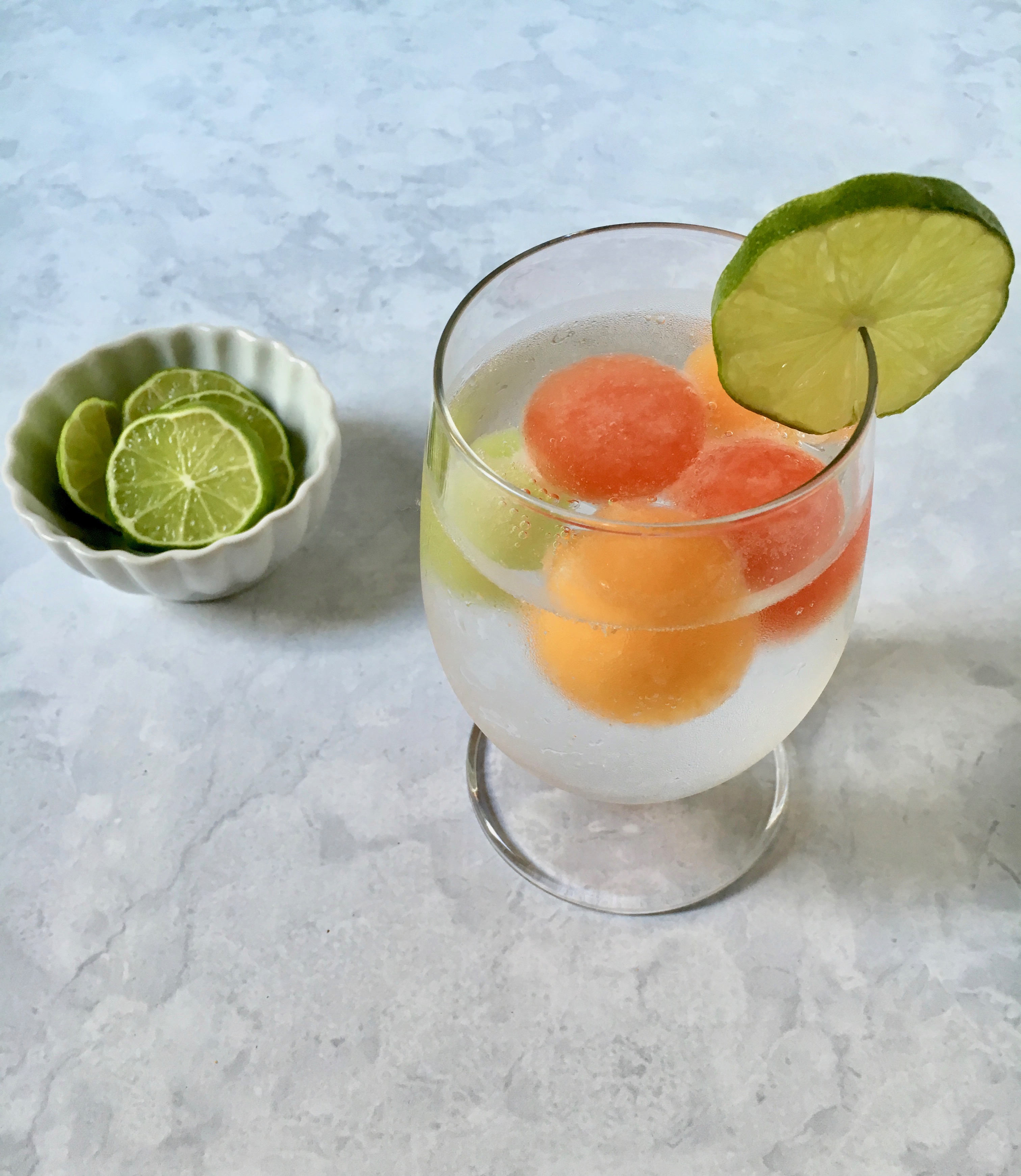 Note: This post contains Amazon affiliate links.
What better way to stay hydrated than with beautiful multi-color melon balls infused in water. For the finishing touch, squeeze a bit of fresh lime in and you've got a hydrating and detoxifying beverage.
When I made my Melon Ball Salad, I intentionally kept out a bag or two of the melon balls and added them to an eco-friendly reusable freezer bag to use later in water. During the warm summer months it's especially important hydrate and let's face it, who gets tired of guzzling plain old water all the time? ::raises hand.::
Check out this post to see how easy and fun it is to scoop the melons! Make sure you have melon baller on hand to create these beautiful smooth melon balls.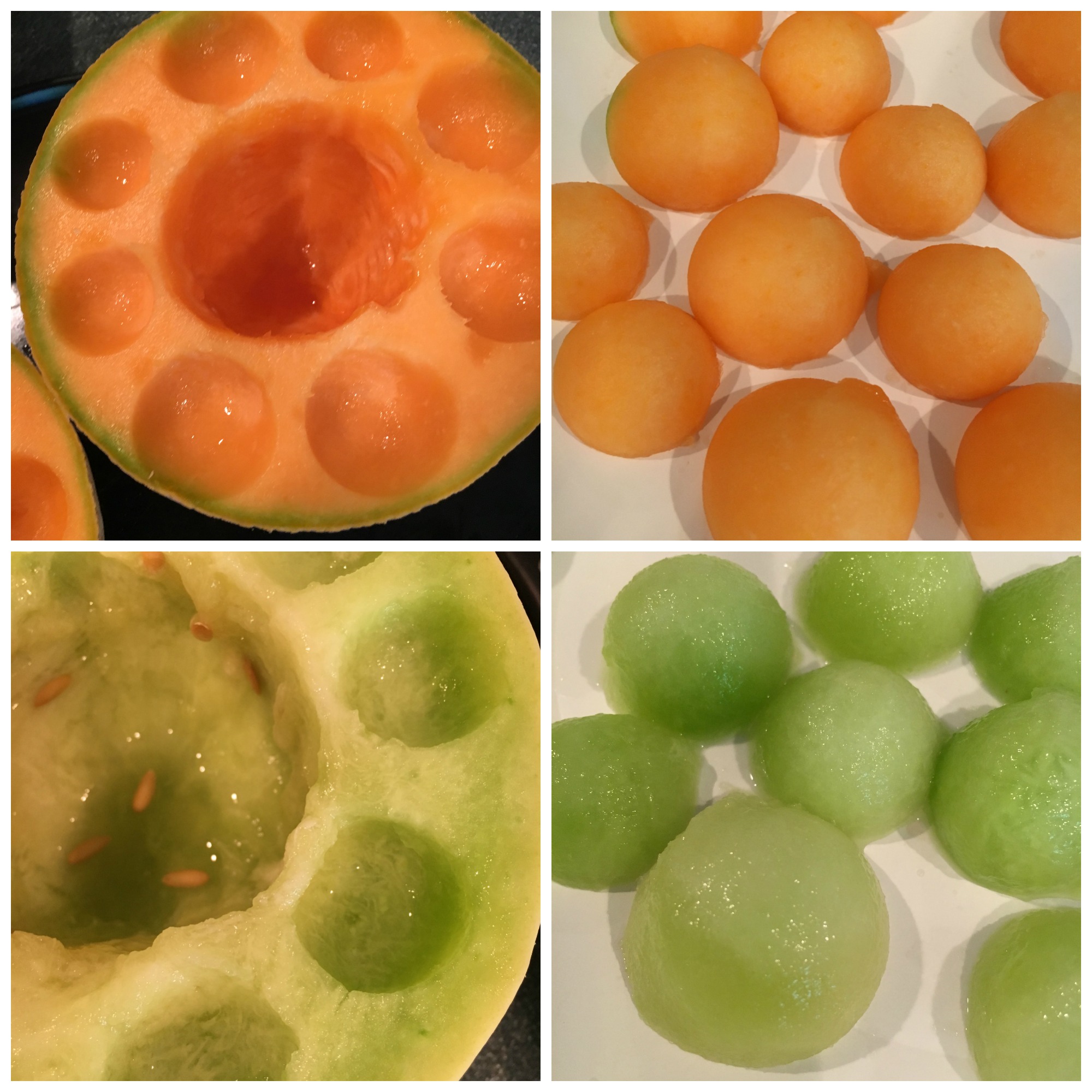 Try this easy to make melon infused detox water. If you don't like plain flat filtered water, try some unflavored sparkling water. You'll enjoy sipping on this delightful and healthy beverage all summer long.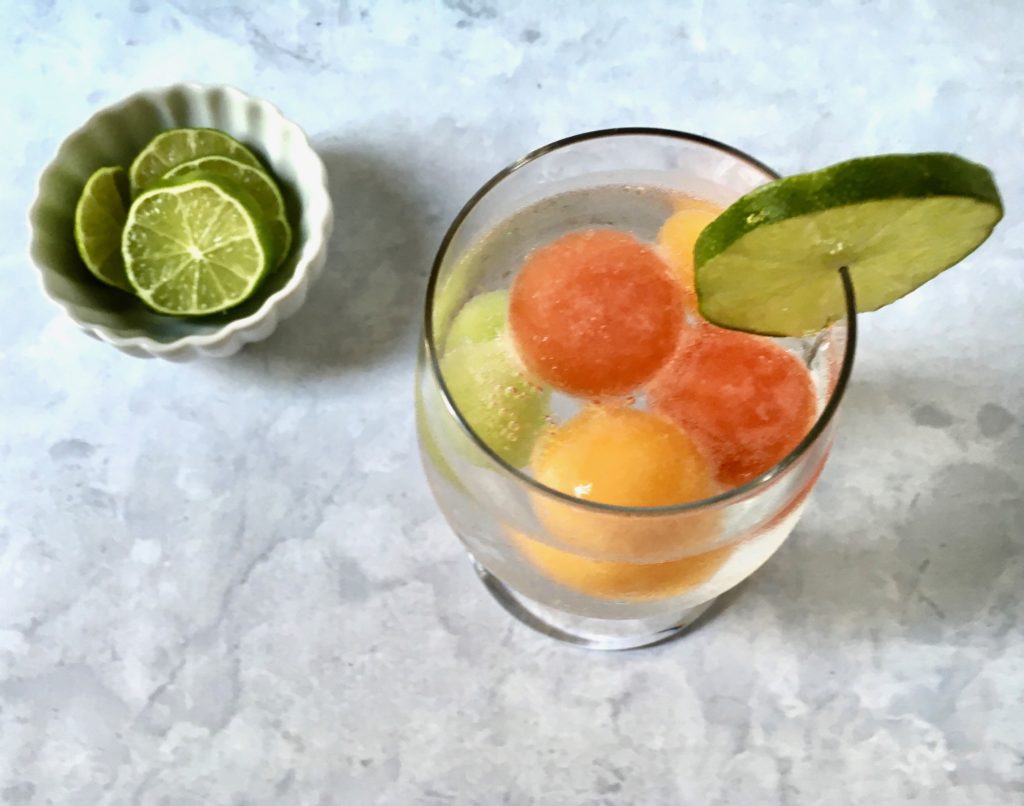 YOU MAY ALSO LIKE:
Melon Ball Salad
Watermelon Slushie
Cherry Vanilla Protein Smoothie

Melon Infused Detox Water
Melon Infused Detox Water
Ingredients
½ cantaloupe, shaped into melon balls
¼ watermelon, shaped into melon balls
½ honeydew, shaped into melon balls
Juice of 1 lime
Lime slices for garnish
Flat or sparkling unflavored water
Instructions
Cut each melon and scoop melon pieces into small balls using a melon baller.


Freeze melon balls.


When ready to assemble infused water, add a few frozen melon balls to either flat or sparkling unflavored water.


Squeeze a bit of lime juice in water and/or add a slice of lime for garnish.


Enjoy!
DON'T FORGET TO PIN AND SHARE!