Marinated Pineapple Cilantro Chicken Kabobs are a tasty and healthy way to grill some meat and veggies with a side of fruit!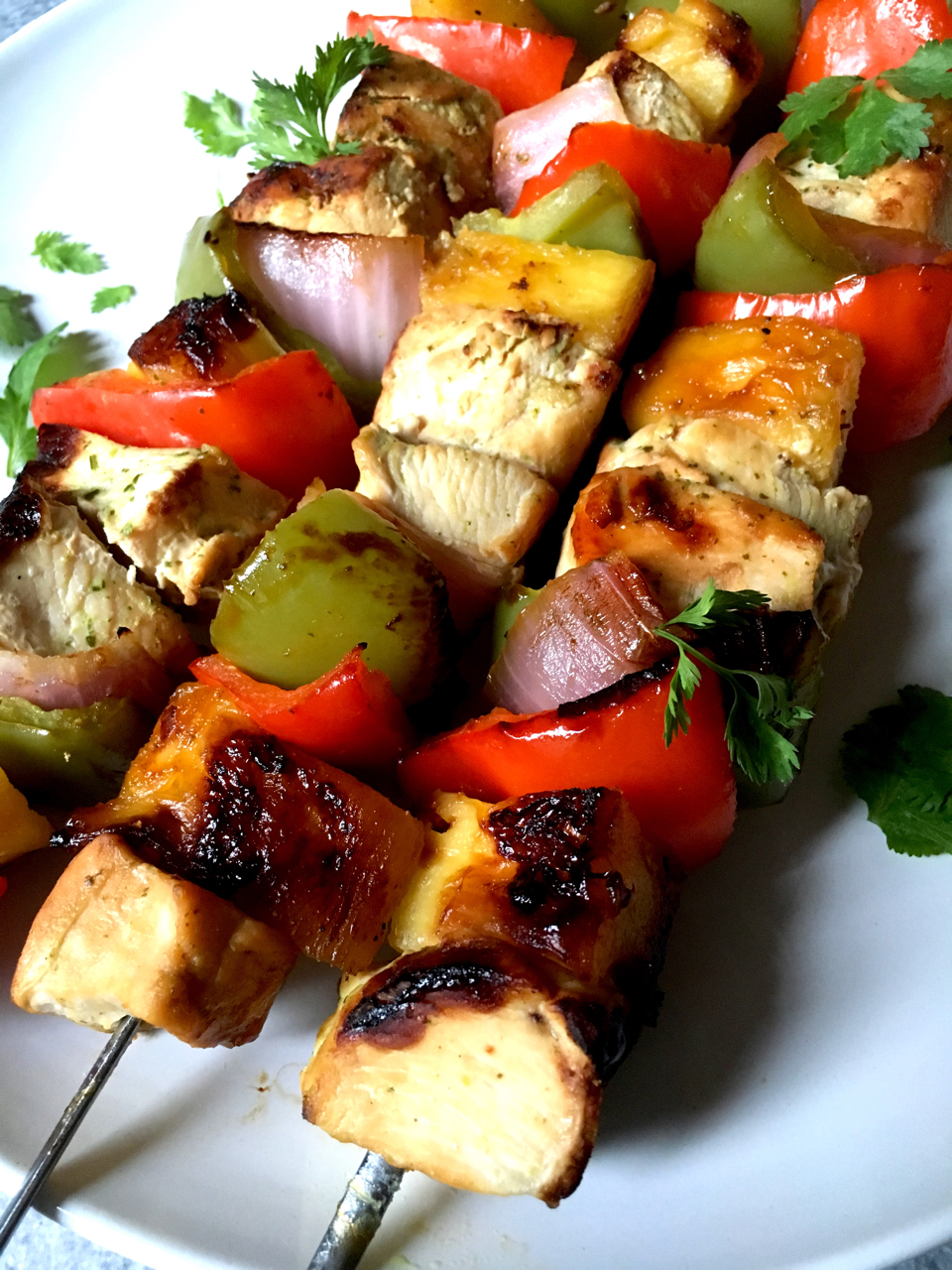 Note: This post contains affiliate links for products on Amazon.
With my simple marinade, you can spice up the chicken in about an hour (longer is great, but not required) and have it on the grill, sizzling away.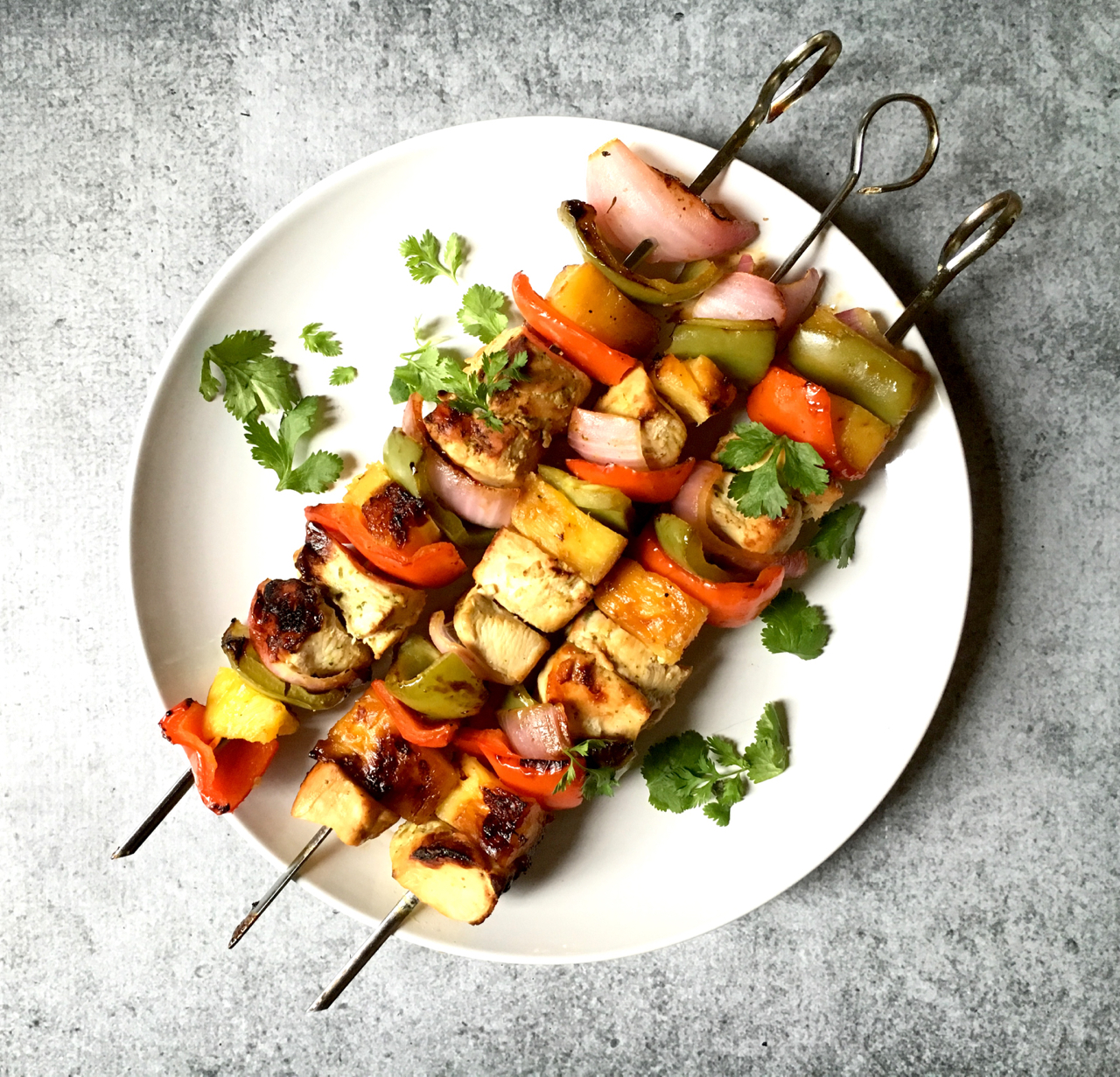 Here's how I put it together. To make the marinade, add soy sauce, pineapple juice, garlic (clove or powder) olive oil, and a handful of fresh cilantro to a blender and blend until combined. Pour 3/4 of the marinade in a glass bowl and add skinless chicken breasts that have been cut in to chunks. Cover bowl tightly and refrigerate for at least an hour. Longer is better for more intense flavor, but not required. You'll still have a tasty infusion.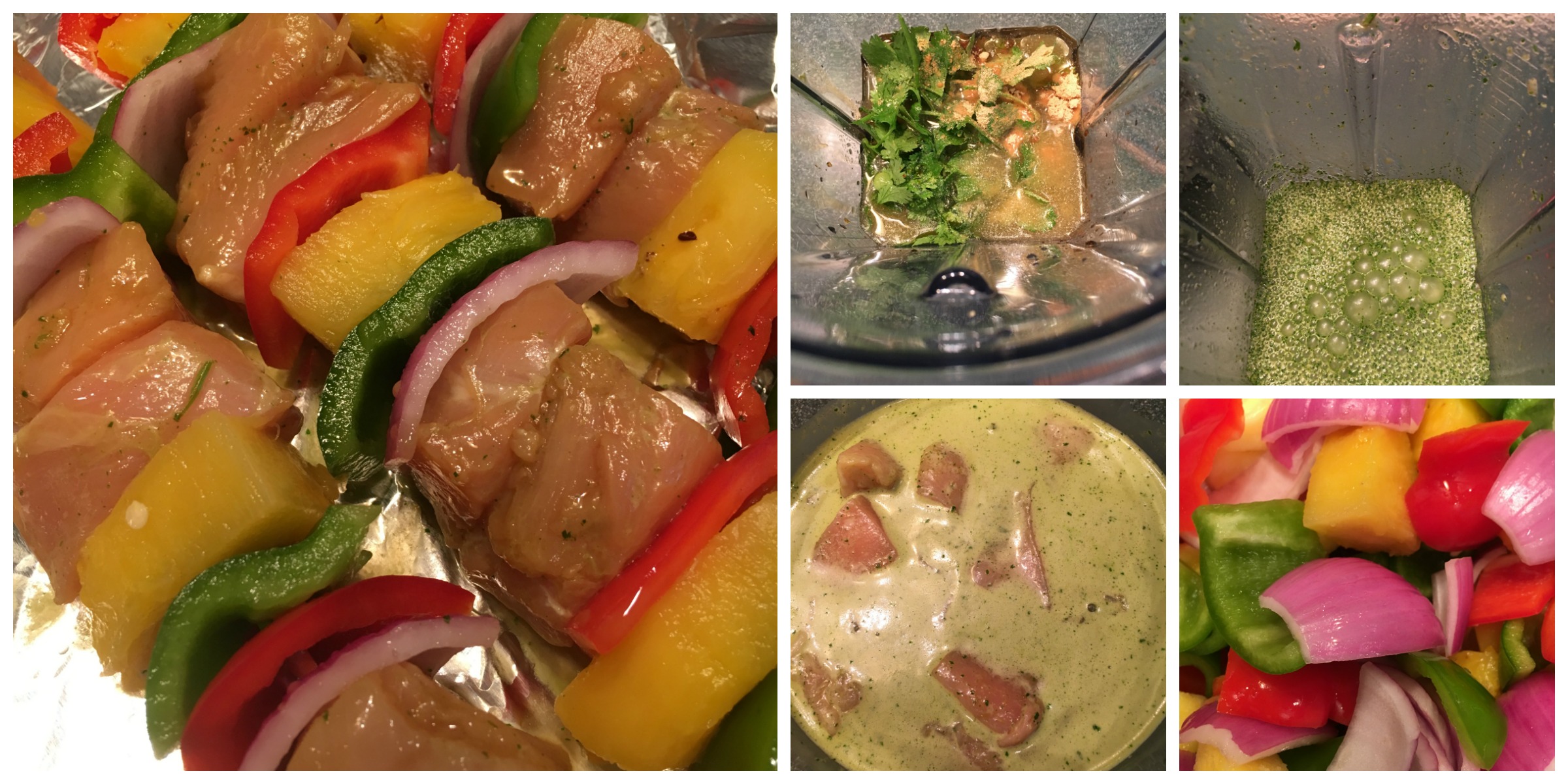 The remaining marinade is for the veggies and pineapple. Use a combination of colorful peppers (green, yellow, orange, red) and cut them into chunks large enough to fit on skewers. Do the same with a red or white onion. Toss them in a glass bowl with some large chunks of pineapple and drizzle with remaining marinade. Lightly toss, cover and refrigerate until ready to skewer.
Years ago someone gave us a set of stainless steel BBQ skewers, which may possibly be one of the best gifts ever, especially if you grill kabobs! If you want some easy to use, easy to clean, flameproof skewers, consider grabbing a set.
Once you have everything skewered, put the kabobs on the grill. I like to line a grill pan with foil and set the skewers on that before placing on the grill. I do this because the oil from the kabobs tends to flare up if placed directly on the grill. I like to be safe!
Make sure you periodically turn your kabobs so you get a lovely char on all sides, like so: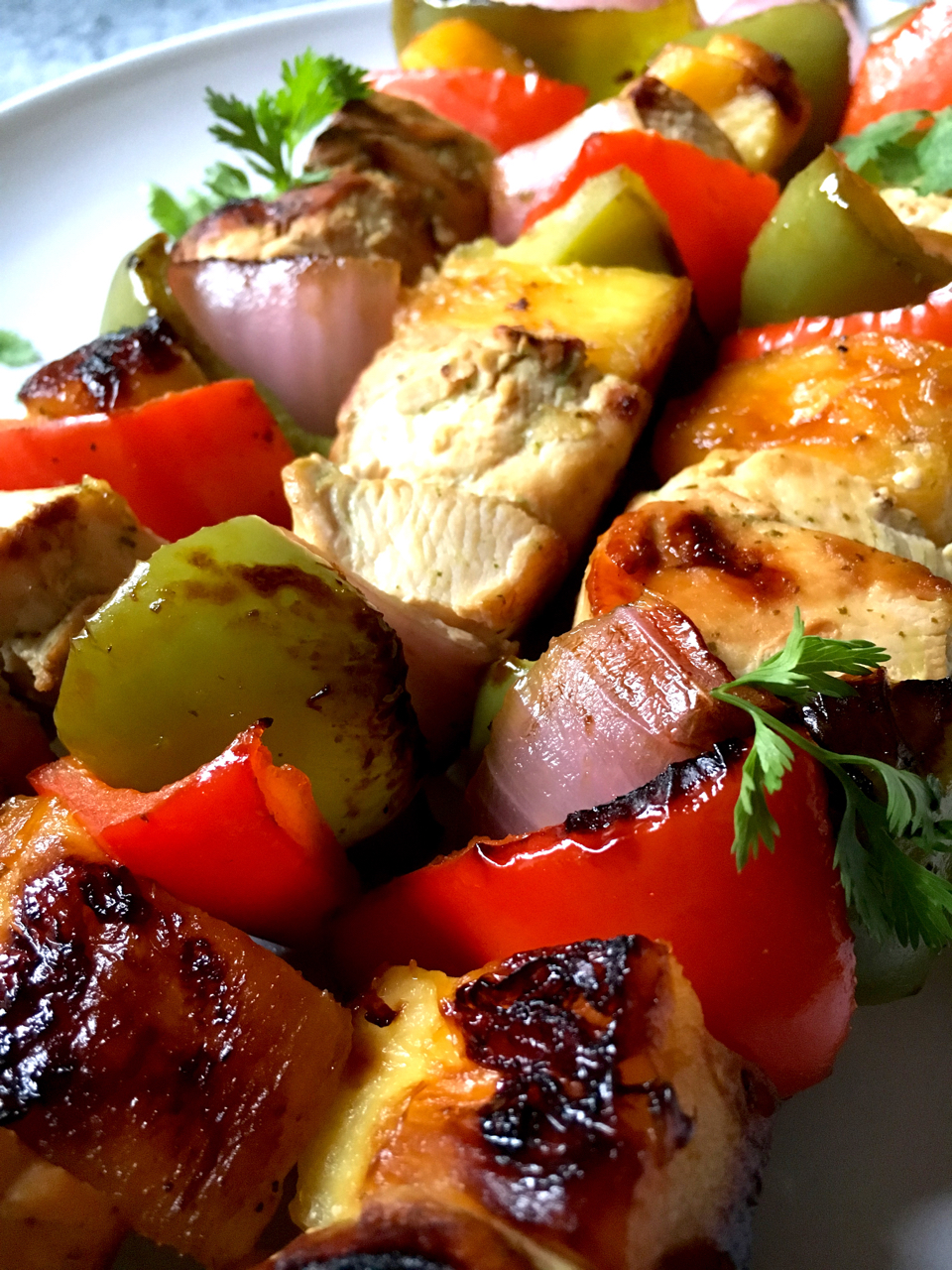 Garnish with fresh cilantro and serve!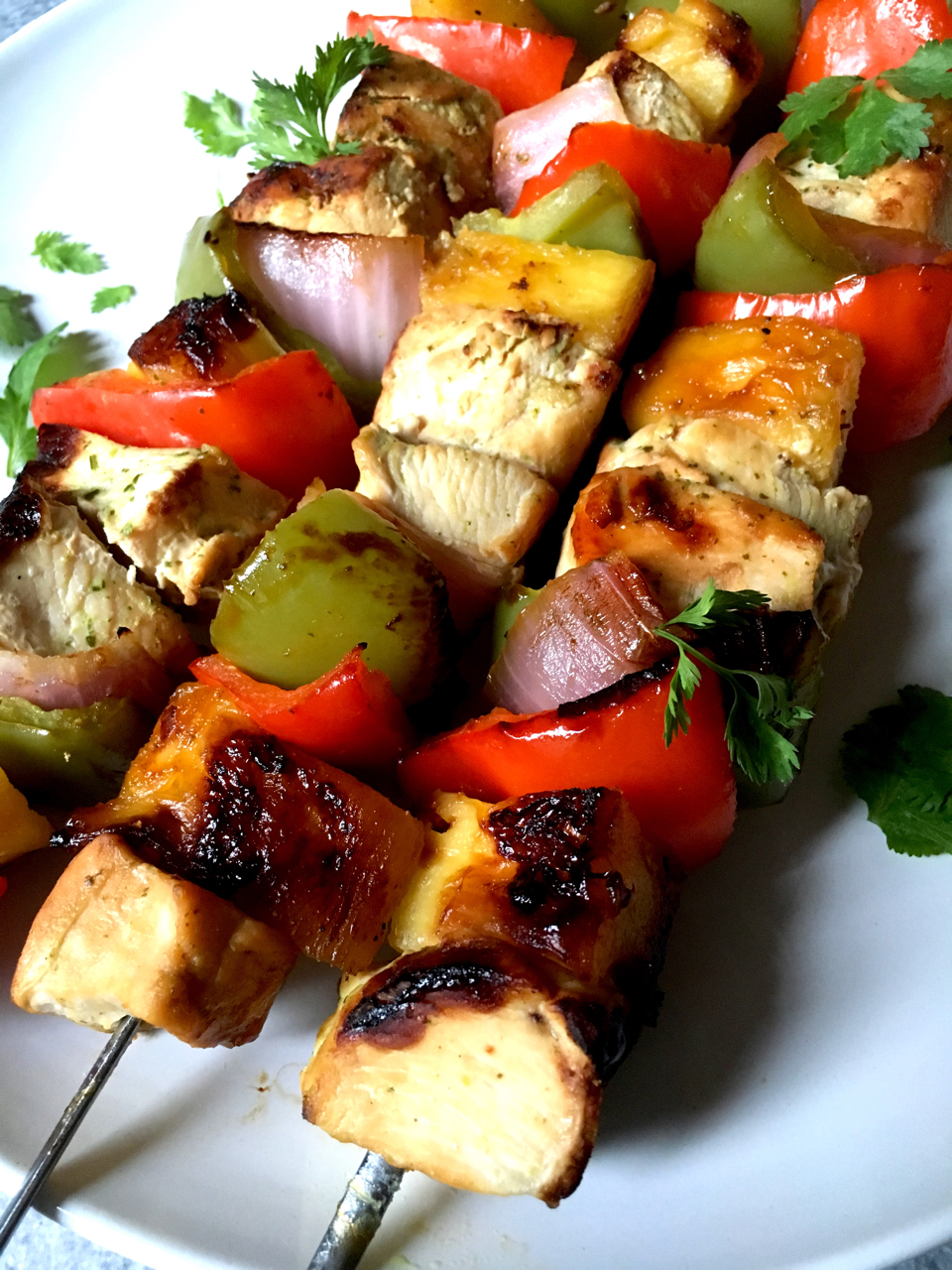 YOU MAY ALSO LIKE:
Marinated Beef Kabobs With Veggies
Grilled Corn On The Cobb With Herb Butter
Skillet Chicken Fajitas
DON'T FORGET TO PIN AND SAVE!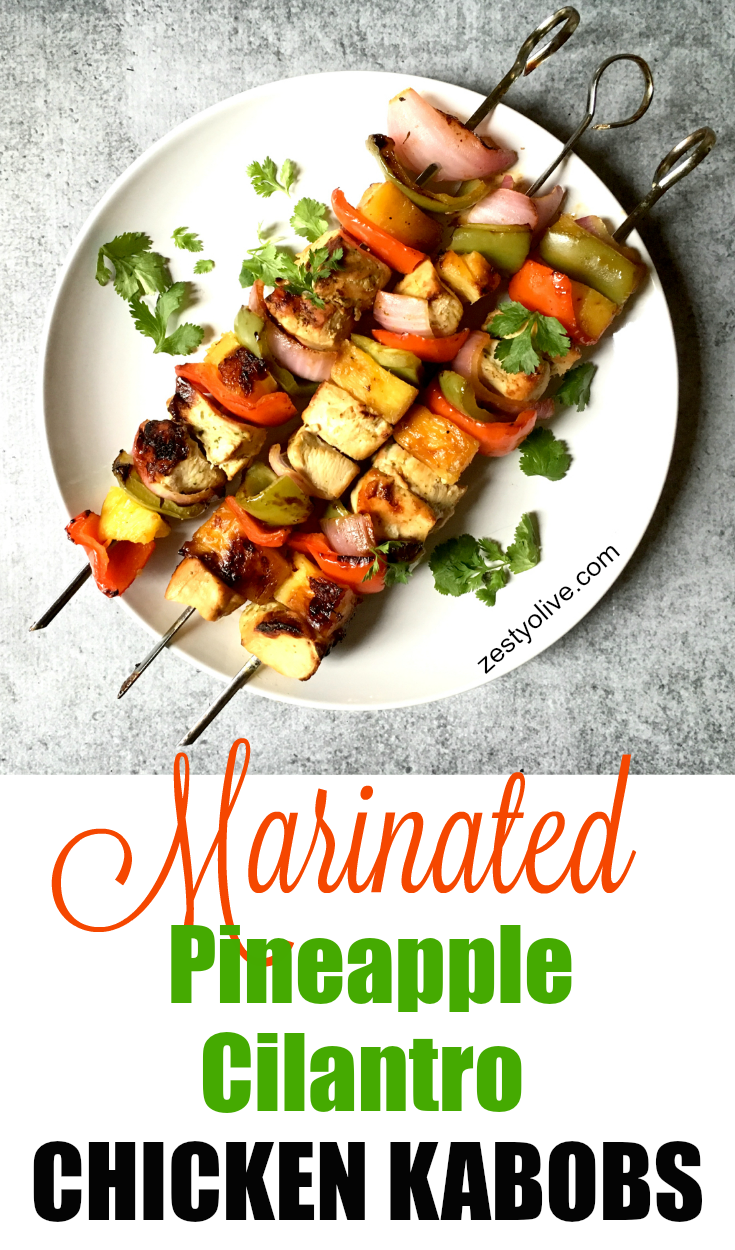 Save
Save
Save
Save
Save
Save