Here's my take on easy, zesty, skillet chicken fajitas, sizzled to perfection in a cast iron skillet.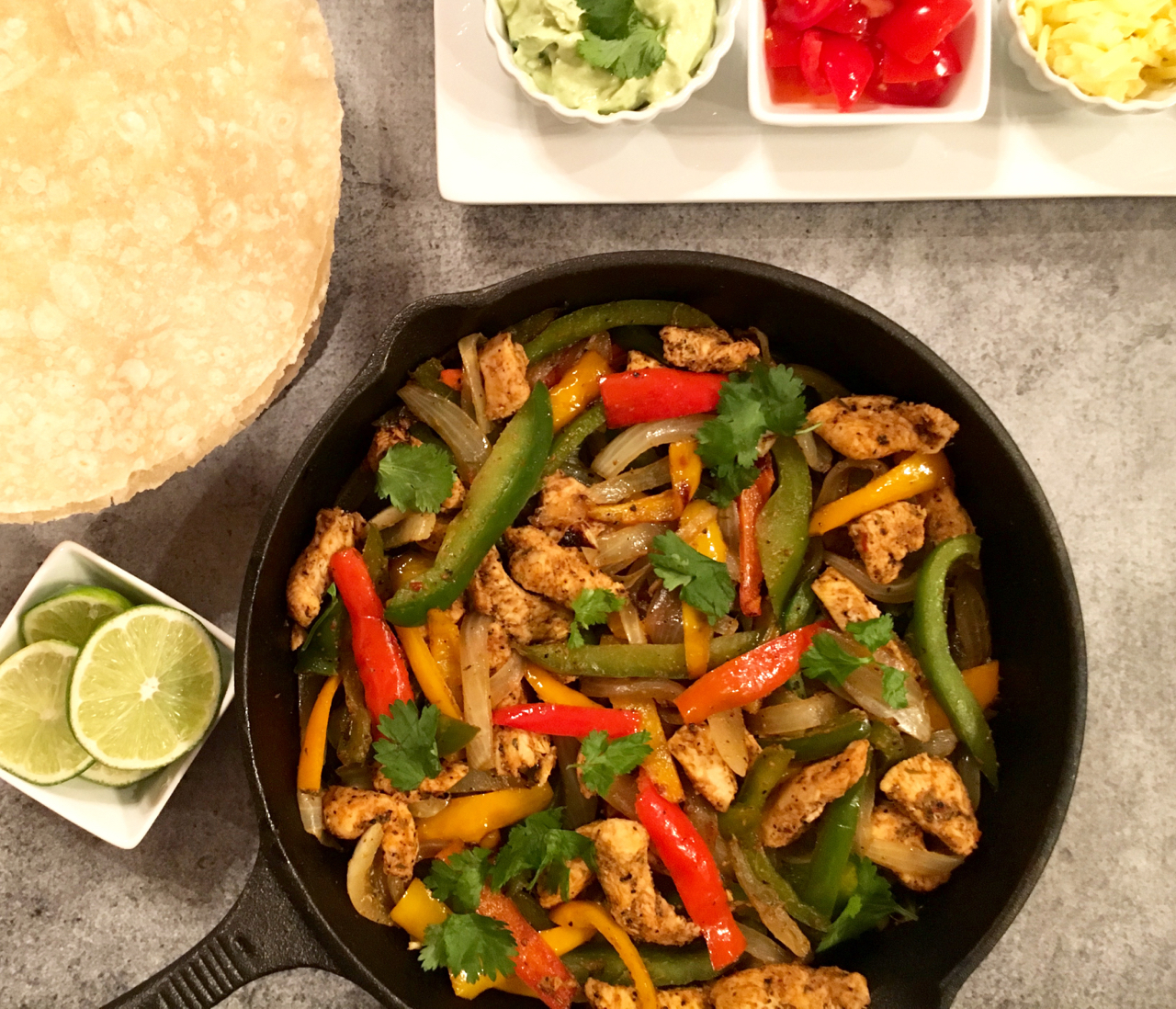 Note: This post contains affiliate links for products on Amazon.
I would love to say that I plan way ahead and marinate the chicken overnight, but I'm not that organized. 😉 Marinating in my kitchen looks like maybe an hour or two in some spicy concoction, and then on with the cooking. For this marinade, I squeezed the juice of three limes, added a little olive oil, and threw in some chili powder, garlic powder, pepper, salt, and a pinch of ground cayenne in a glass bowl. I sliced two chicken breasts in thin strips, threw them in the bowl, stirred to coat all the pieces, covered it and placed it in the fridge while I got busy chopping the veggies.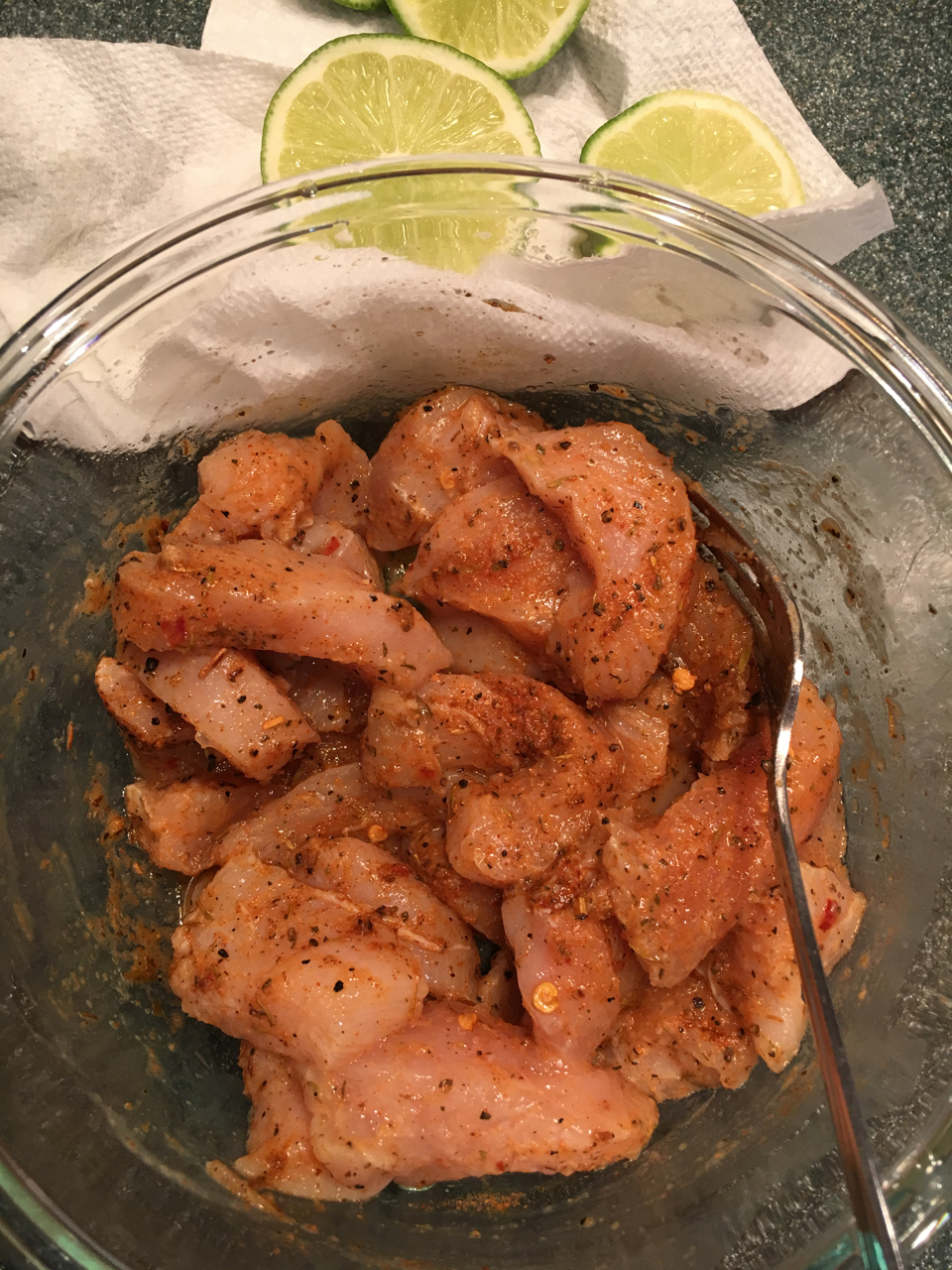 For the veggies, I used a combination of green, orange and yellow bell peppers along with a white onion. Use whatever colorful combo you have on hand. I sliced the peppers and onions in long strips.
While the chicken was still marinating in the fridge, I whipped up some homemade guacamole. Here's the recipe I used. I grated some cheddar cheese and diced some tomatoes, too. Salsa would have been wonderful, but I forgot all about it!
Once you have all your veggies and sides ready to go, heat up a cast iron skillet and cook the chicken. When the chicken is done, remove it from the skillet and set aside.
PS: I love cast iron skillets. I have several in different sizes. The good folks at Lodge make a variety of sizes, and they're all made in the USA. 🙂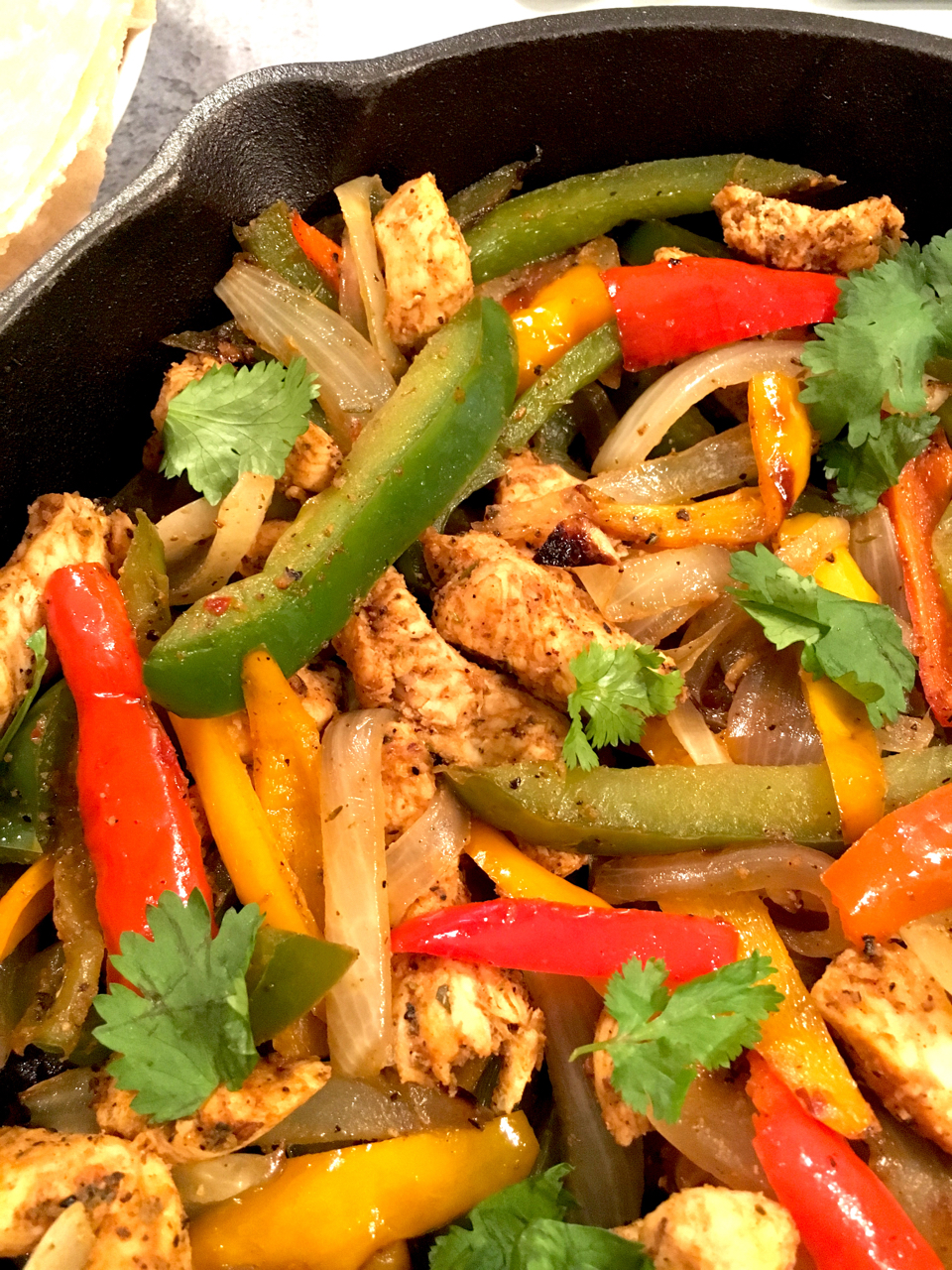 Add your veggies to the skillet and cook until almost tender. Add the chicken back in and continue cooking for a few more minutes. Remove skillet from the heat and serve immediately with flour tortillas and side items. I used gluten-free tortillas here, which you can find at many grocery stores these days, but use your favorite tortilla and you're good to go!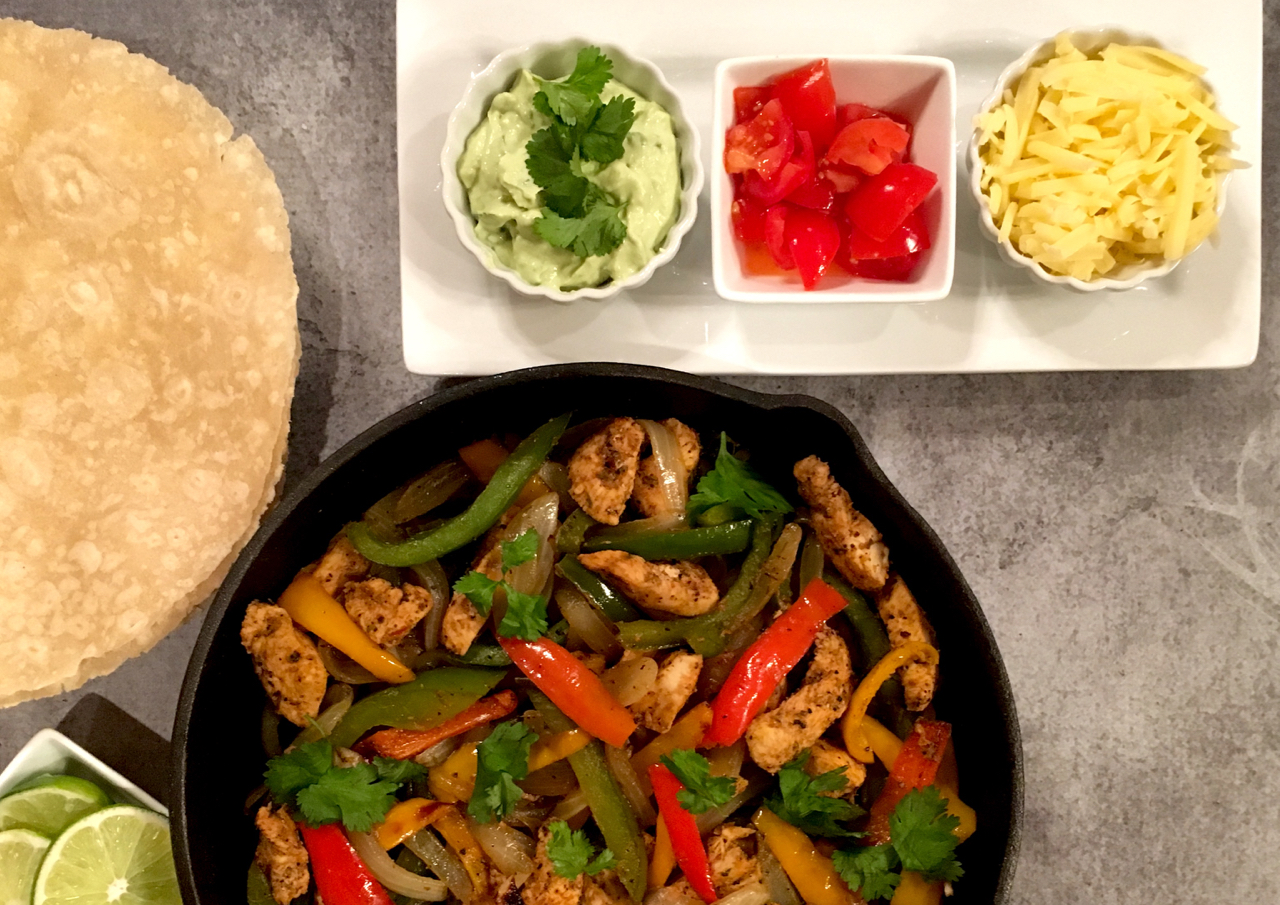 Enjoy these quick and easy fajitas sizzled up in a cast iron skillet!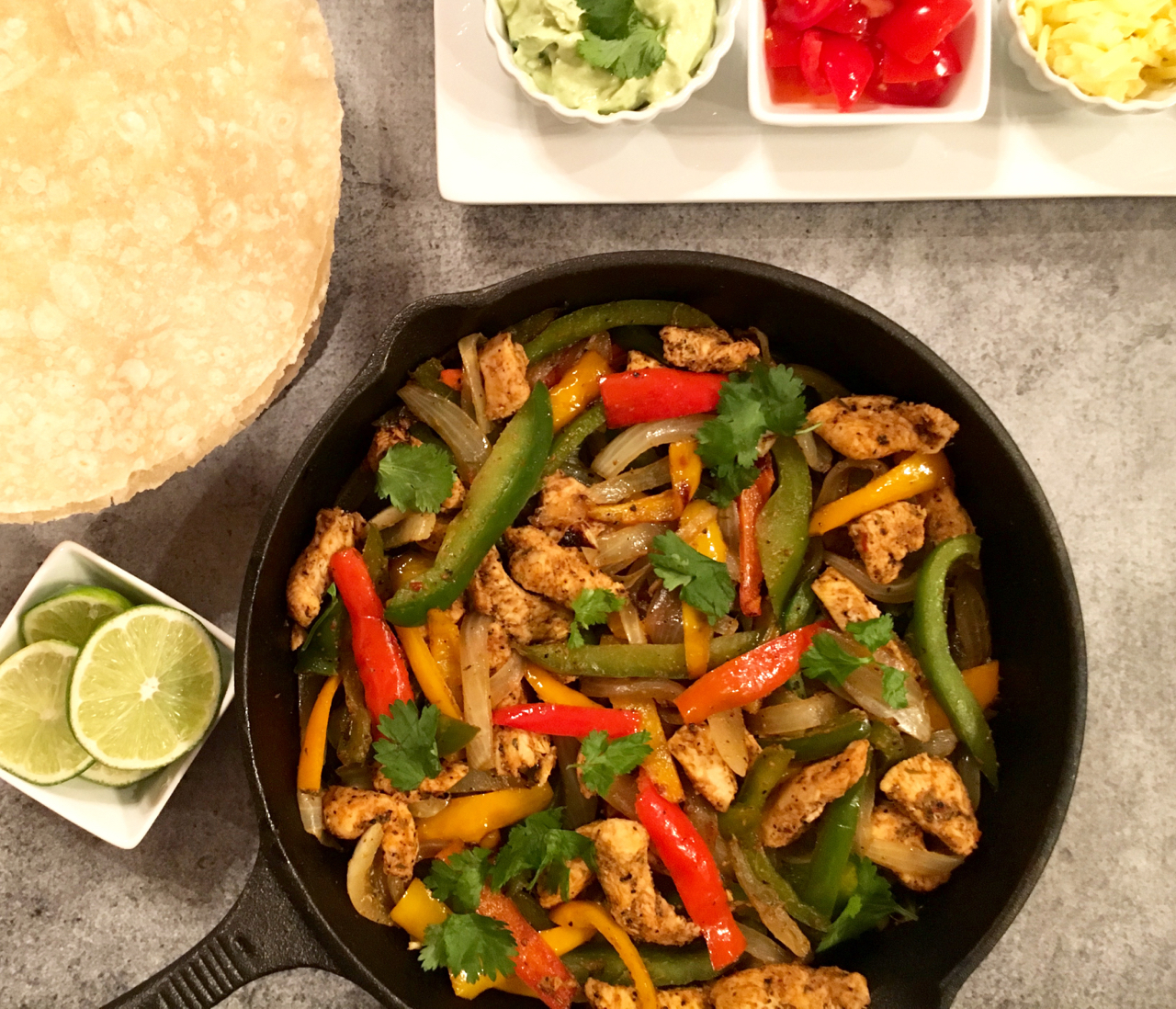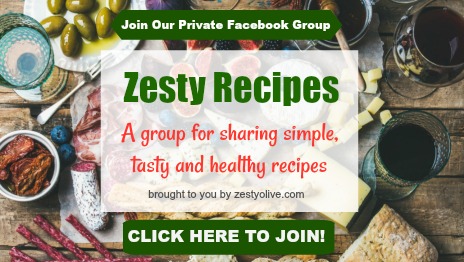 DON'T FORGET TO PIN AND SHARE!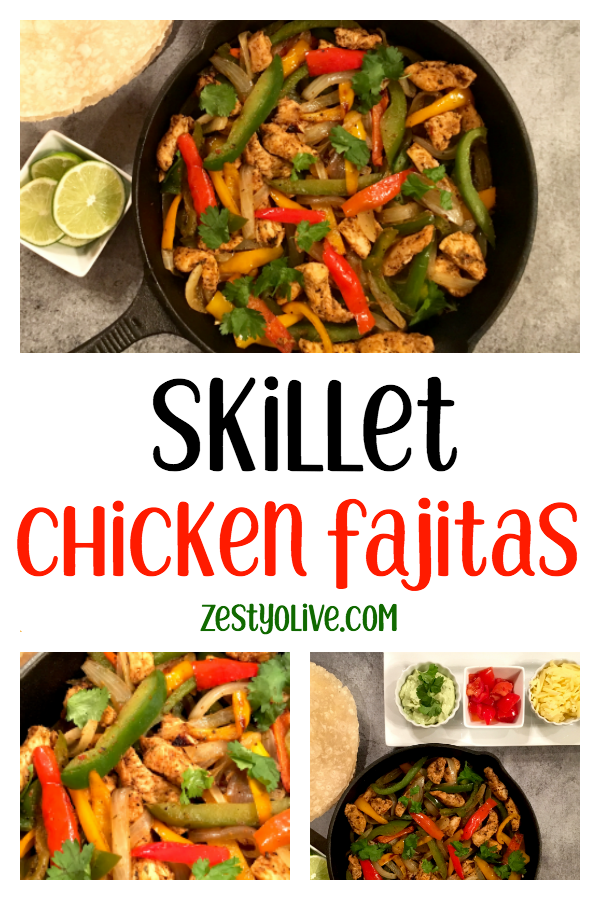 Save
Save