Roasted Red Pepper And Garlic Hummus – a quick and easy appetizer dip for hummus lovers!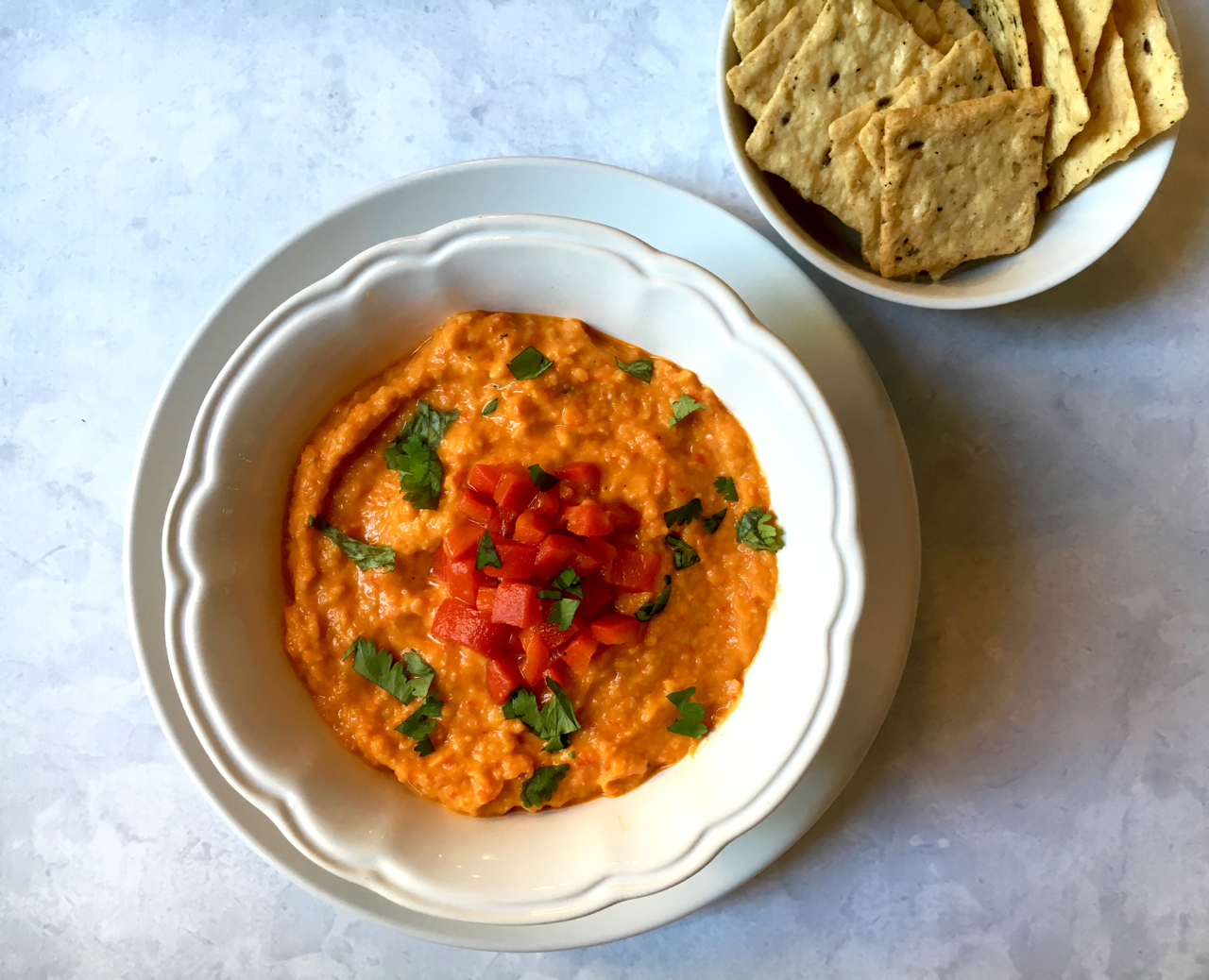 Note: This post contains Amazon affiliate links.
This spicy roasted red pepper and garlic hummus is so easy to make. It's made without tahini (only because I didn't have any on hand) and it's just as yummy and addicting as any authentic hummus!
I started by roasting a head of garlic because I wanted a mellow garlic flavor. (Here's how to roast garlic.) Don't worry – this recipe doesn't call for the entire head of garlic, so you'll be able to save the remaining roasted garlic cloves for another recipe. (How about some roasted garlic mashed potatoes, or hot spinach and artichoke dip?)
I rinsed and drained a box of organic garbanzo beans, juiced a few limes, whipped out my bottle of extra virgin olive oil, found my sea salt, and chopped a few peppers from a bottle of fire roasted organic sweet peppers.

Once the garlic was roasted, I added the garbanzo beans, a few roasted garlic cloves, salt, lime juice and olive oil to a Vitamix blender and blended a few seconds until coarsely chopped. (You could also do this in a food processor.)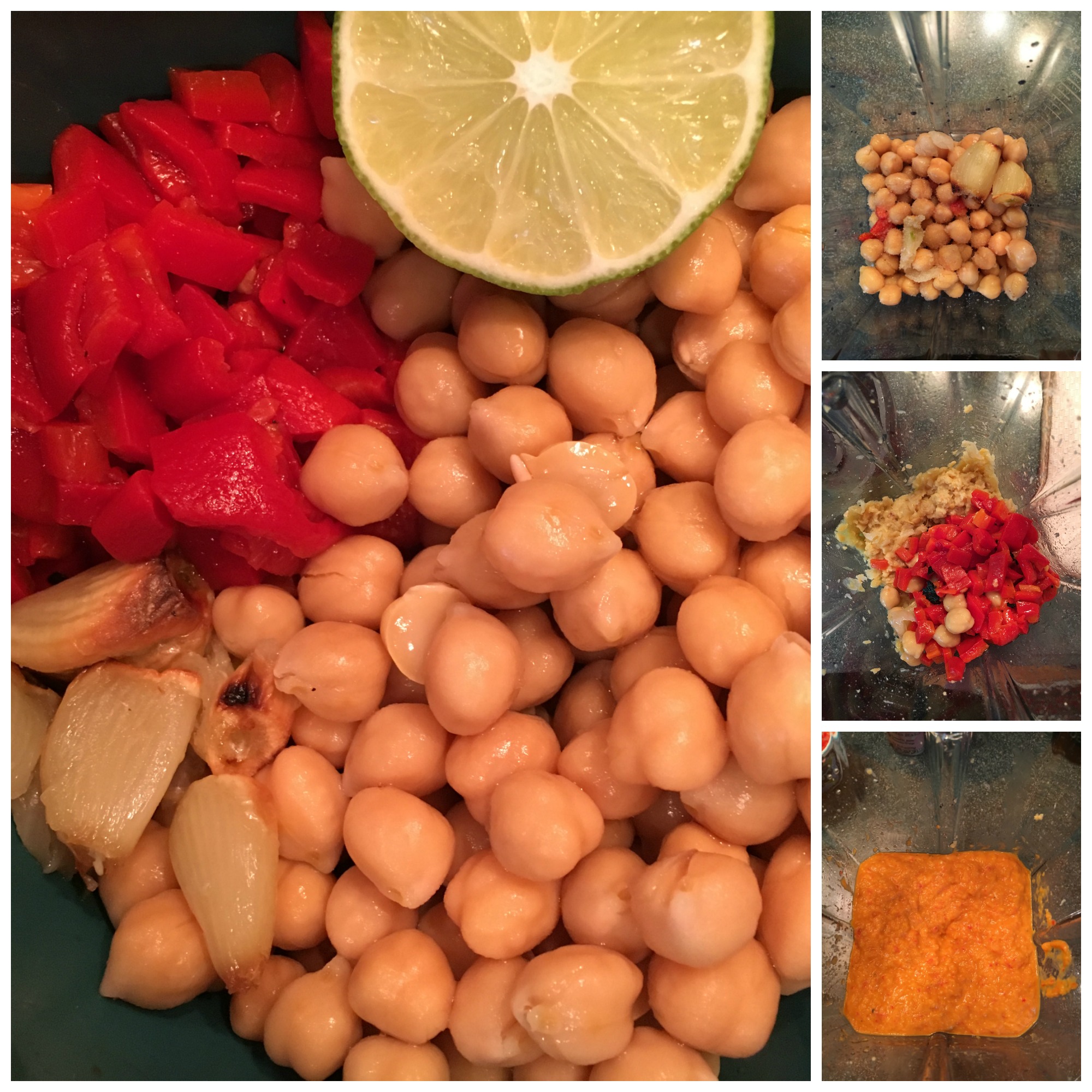 I scraped down the sides of the Vitamix, as needed, and then added the roasted peppers and slowly blended. The trick to mixing this in a Vitamix is to blend slowly and increase the speed as needed as well as scraping the sides as needed. The whole process of blending took under 3 minutes, and this is what it rendered: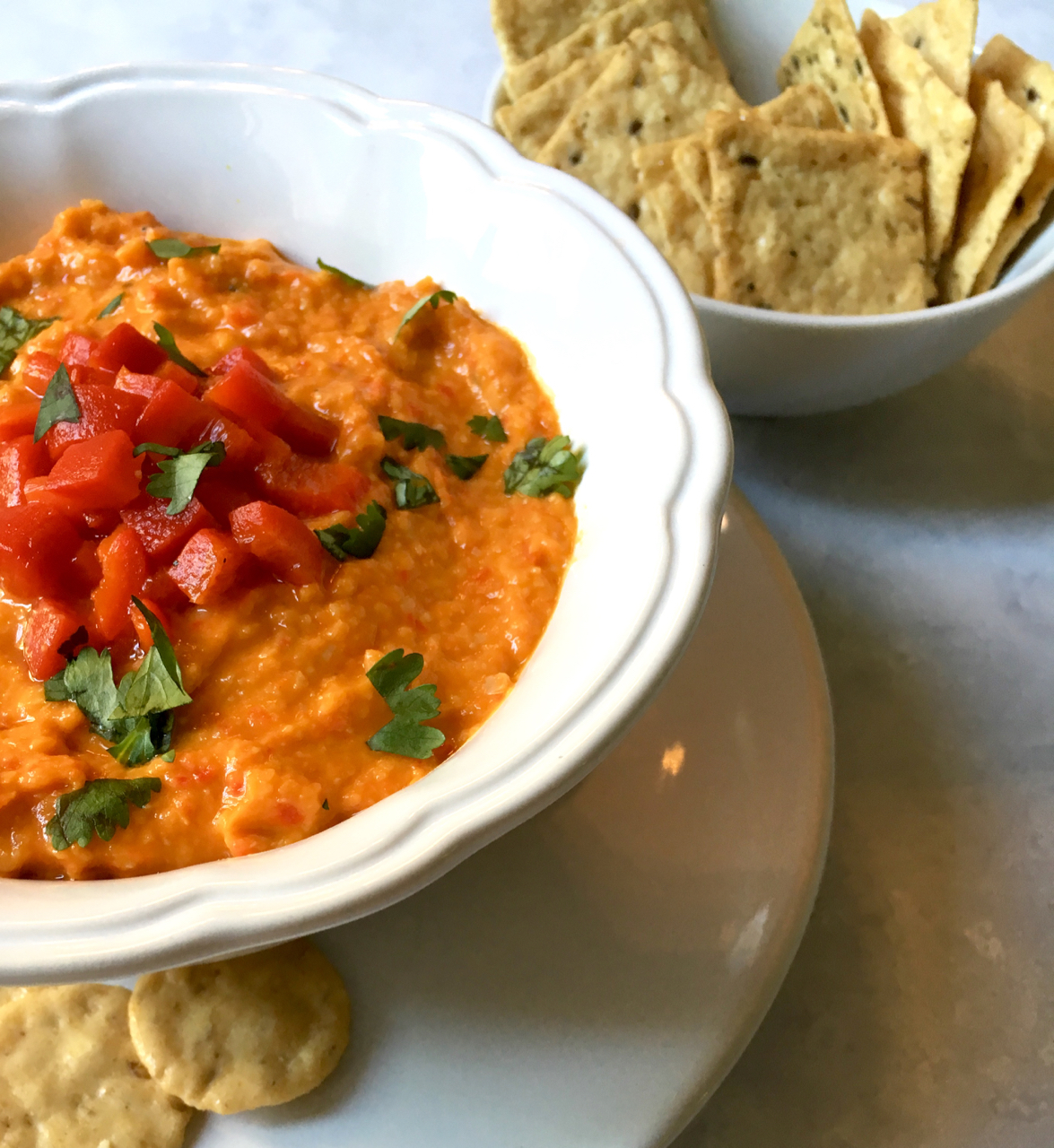 A lovely bowl of spicy roasted red pepper and garlic hummus. I garnished it with a little finely chopped pepper that I reserved, as well as a sprinkle of chopped cilantro.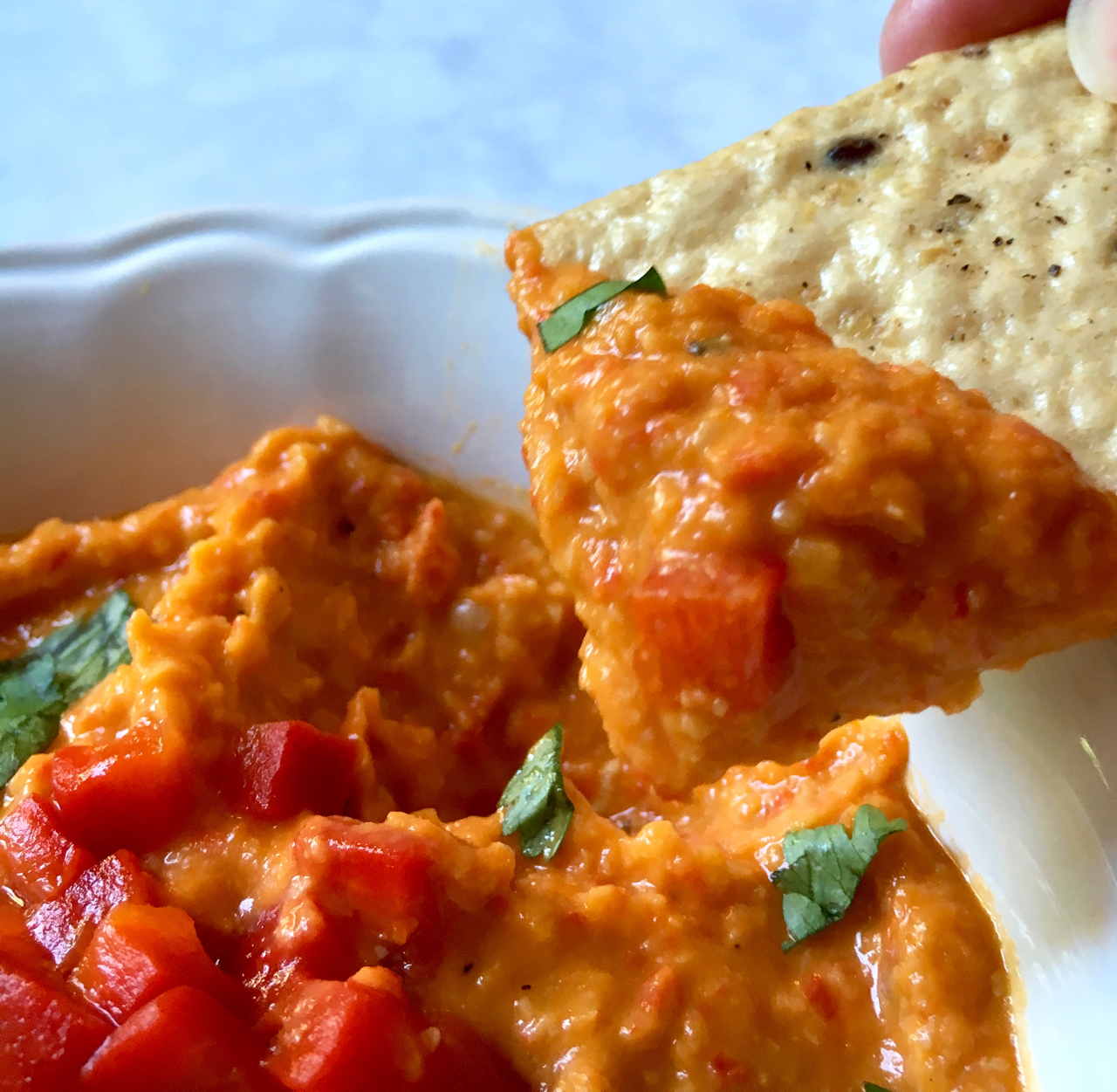 I served it up with some gluten free sesame crackers. Hummus will keep, tightly sealed, in the fridge for a few days, if it lasts that long!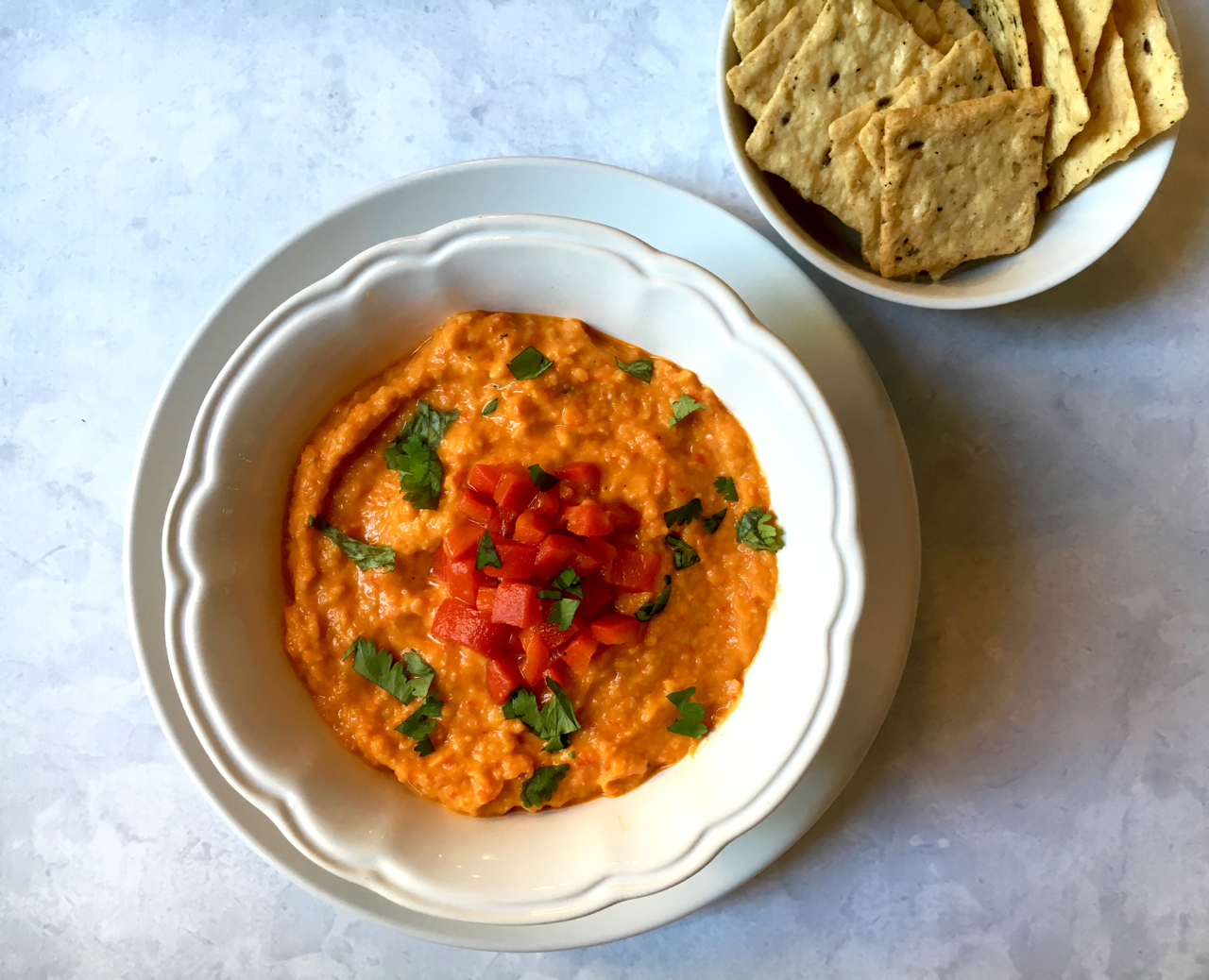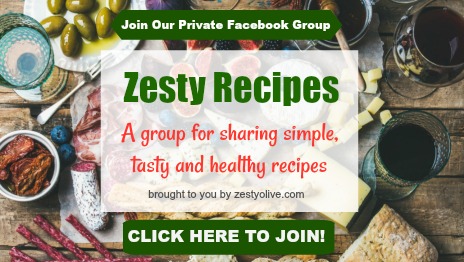 Roasted Red Pepper And Garlic Hummus
Roasted Red Pepper and Garlic Hummus
Ingredients
1 can(15 oz) OR box (13.4 oz) of garbanzo beans, drained and rinsed
3 roasted garlic cloves
½ cup roasted red peppers, finely chopped
¼ cup extra virgin olive oil
2 Tablespoon lime juice
¼ tsp. salt
Garnishes (optional)
roasted red pepper, finely chopped
cilantro, chopped
Instructions
You will need 3 roasted garlic cloves. If you don't have roasted garlic cloves in reserve and need to roast a head of garlic, refer to this recipe on how to roast garlic.


To a Vitamix (or food processor), add garbanzo beans, garlic cloves, lime juice, olive oil and salt. Blend (or pulse) on low until ingredients are coarsely ground. Scrape down sides, add in peppers and slowly blend (or pulse) until ingredients are blended.


You may need to scrape down the sides of the blender as you go, and if ingredients are too dry, you may want to drizzle a little more olive oil OR water to create desired hummus consistency. Add more salt, if needed.


The key is to blend slowly, stopping to scrape as you go.


Serve in bowl and (optional) garnish with finely chopped roasted peppers and cilantro on top.
DON'T FORGET TO PIN AND SHARE!