Hot spinach and artichoke dip – ah! This is the kind of dip that I love: super easy to put together and it tastes amazing hot or cold.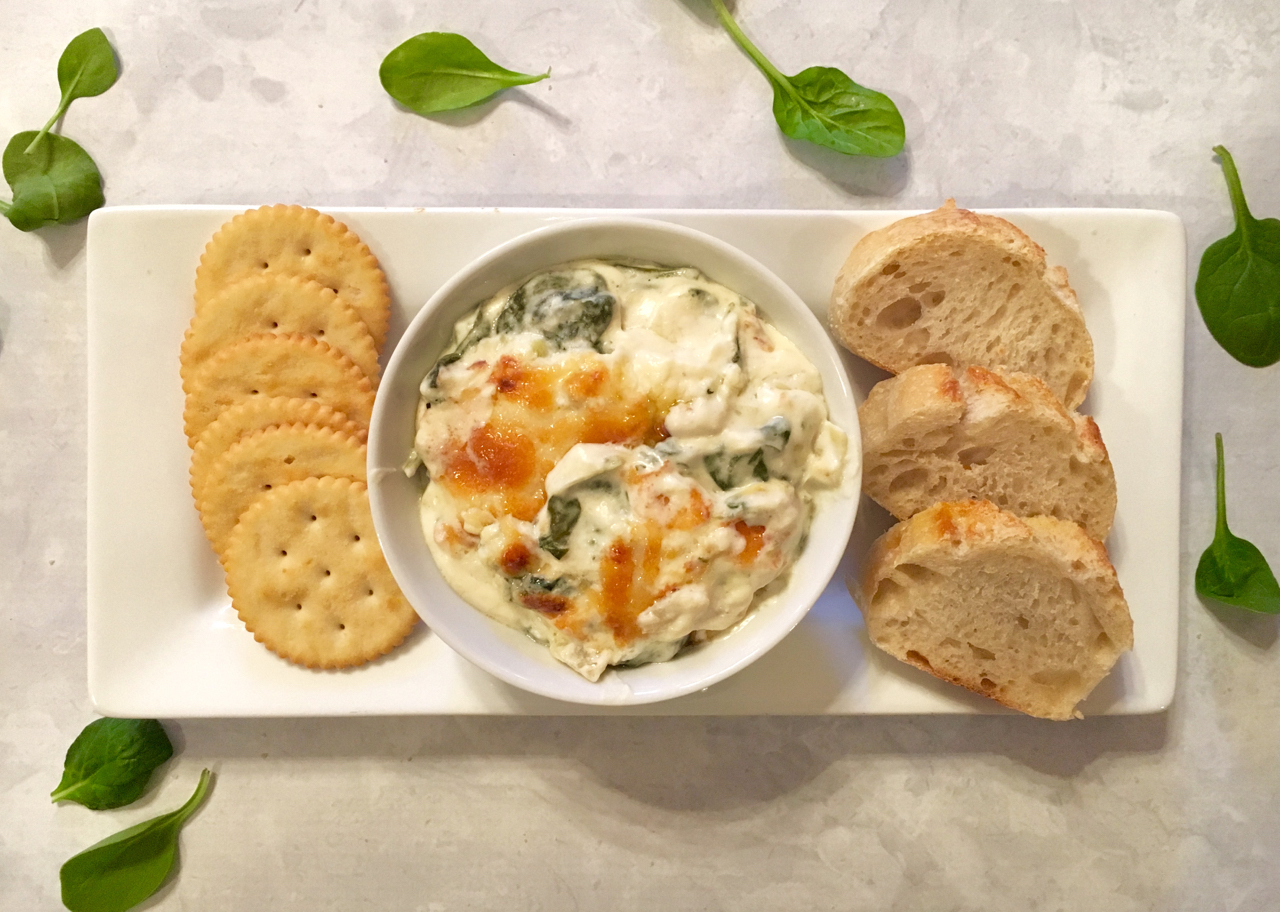 Note: This post contains Amazon affiliate links.
This dip is heavy on the cheese, as it should be!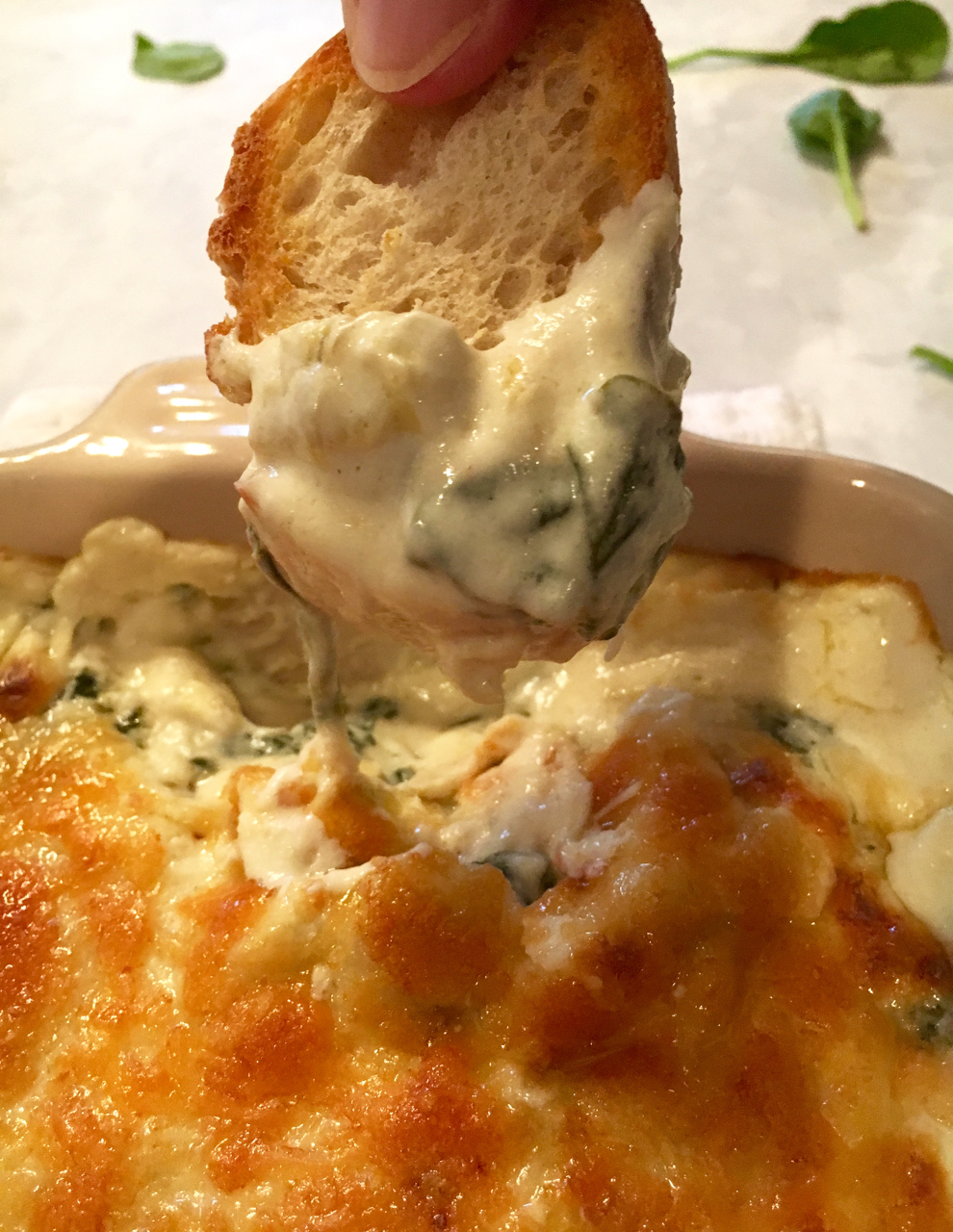 I've tried to use organic wherever possible. Here are the ingredients that I used: organic spinach (steamed), organic cream cheese, organic sour cream, artichoke hearts (chopped), freshly grated Parmigiano-Reggiano cheese and Mozzarella cheese, and roasted garlic cloves.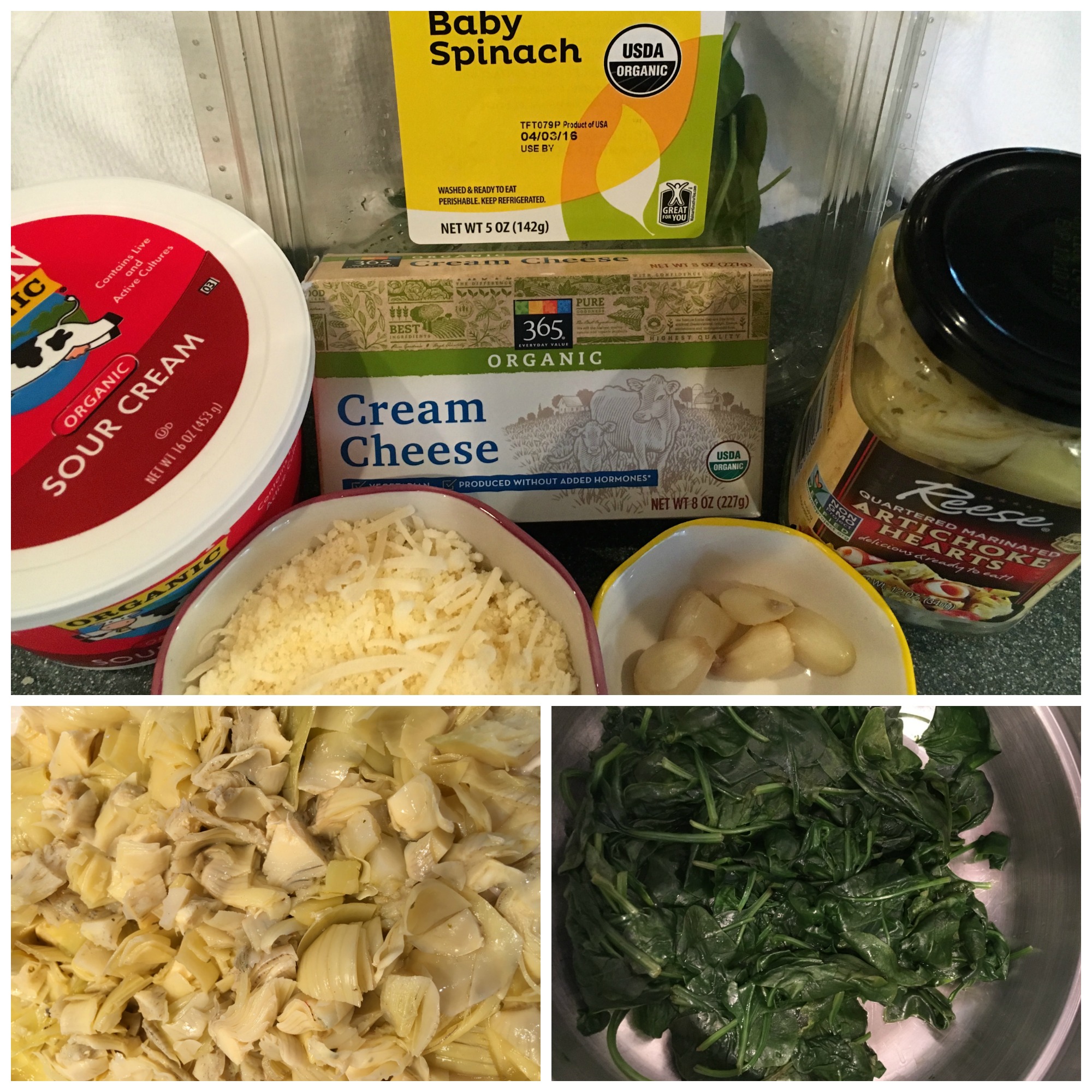 To put it together, make sure you have some roasted garlic on hand. I prefer the more mellow taste of roasted garlic in this dip, but you can certainly use raw garlic, or even garlic powder. However, give the roasted garlic a try if you can. (Here's a how-to on roasted garlic.)
Go ahead and steam the spinach and set aside. Drain and chop the artichoke hearts; set aside.
In a sauce pan, over medium heat, combine cream cheese, sour cream, Parmigiano-Reggiano cheese and Mozzeralla cheese (reserve a little for the top). Stir until the cream cheese softens and begins to melt. Add in the artichokes and chopped roasted garlic cloves; stir to combine. Add in the steamed spinach and stir to combine.
Transfer the mixture to a lightly greased casserole dish. Top with reserved Parmigiano-Reggiano  and Mozzarella cheese. Cover with foil and bake at 350° for 20 minutes. Uncover and bake for another 10 minutes to brown the top layer of cheese.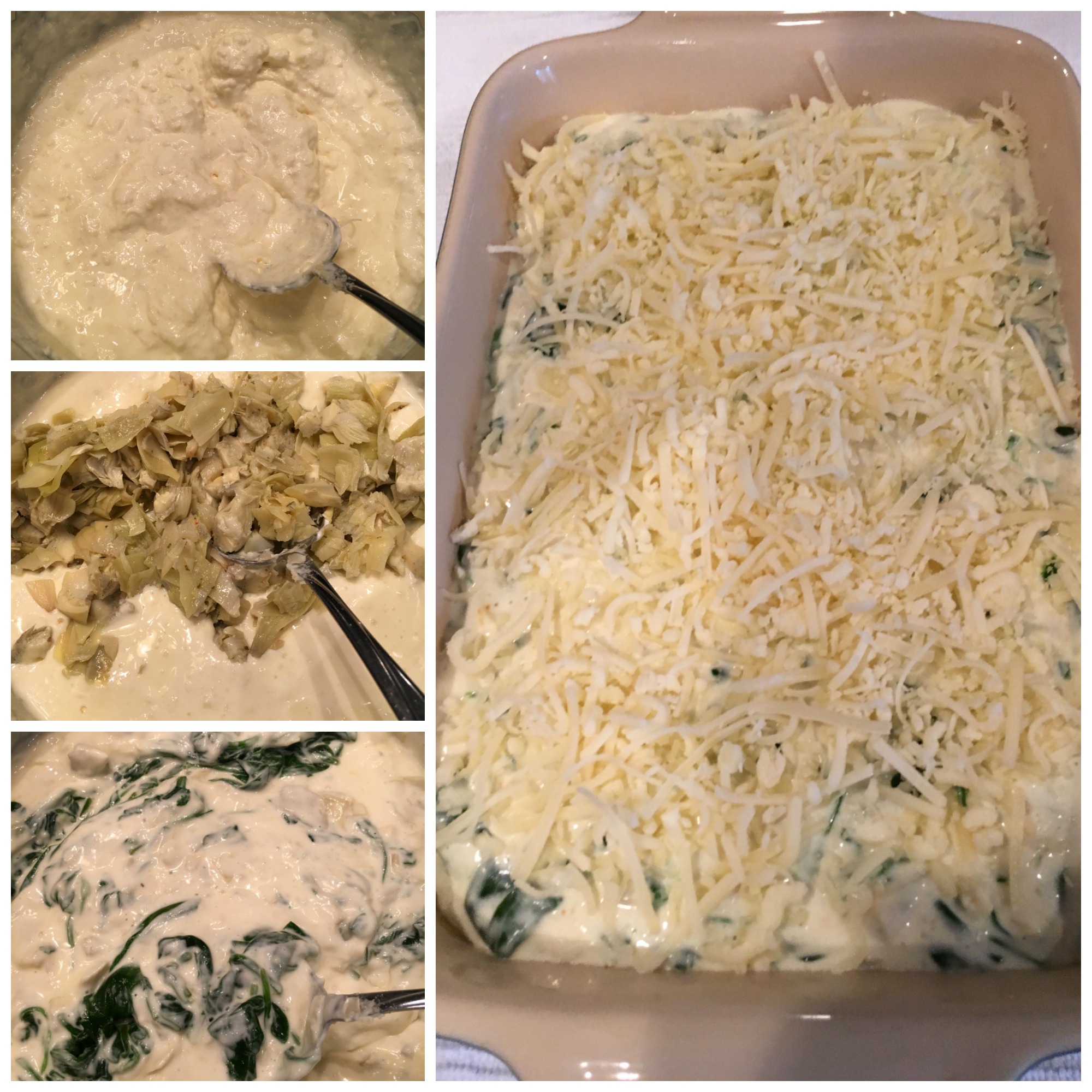 You'll definitely smell this lovely dip before your oven timer beeps. Carefully remove from oven and admire your hot spinach and artichoke dip while it cools just a wee bit. Hey, that cheese it hot!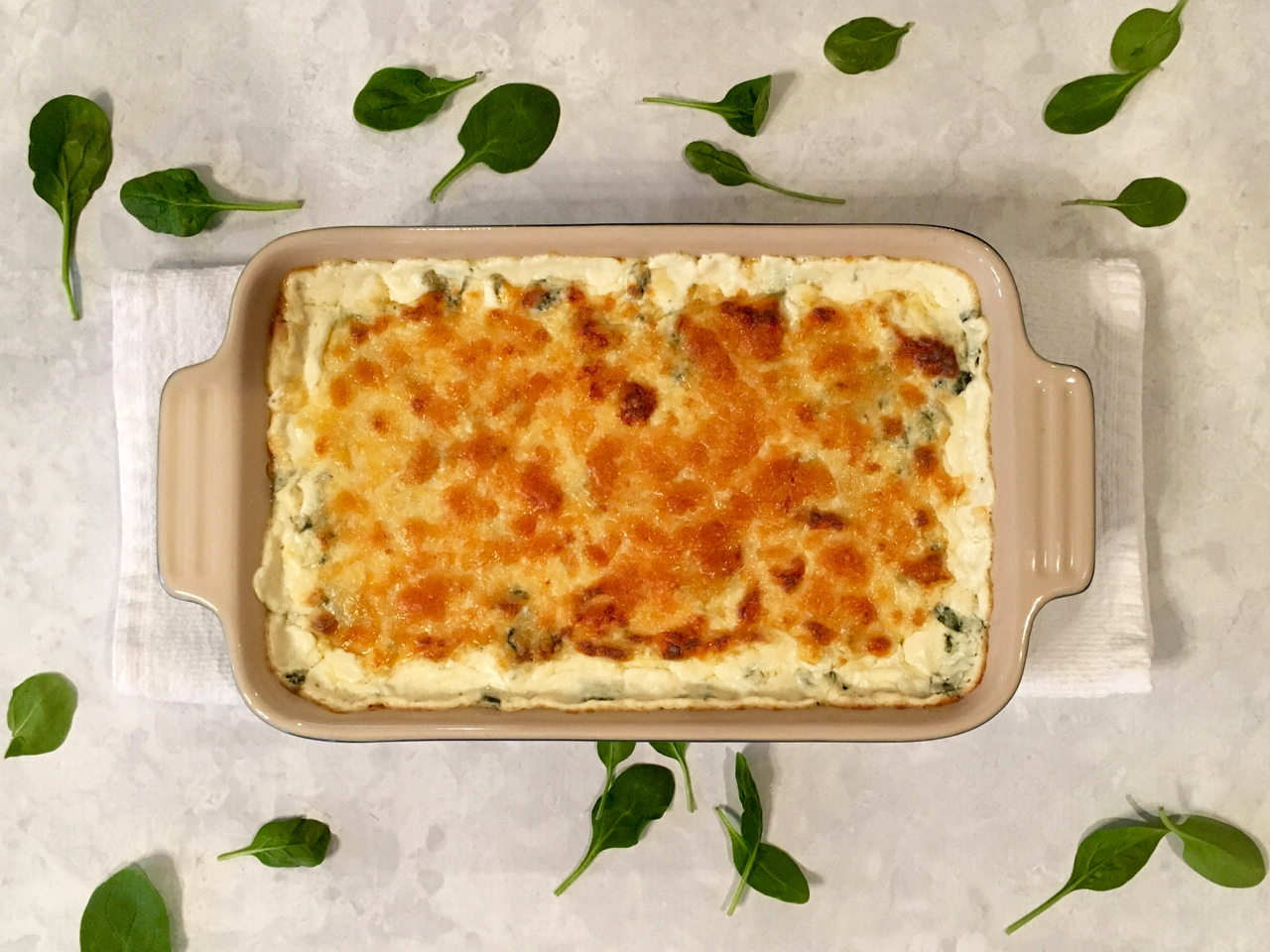 When it's safe to consume, serve it up with some bread, crackers and/or chips.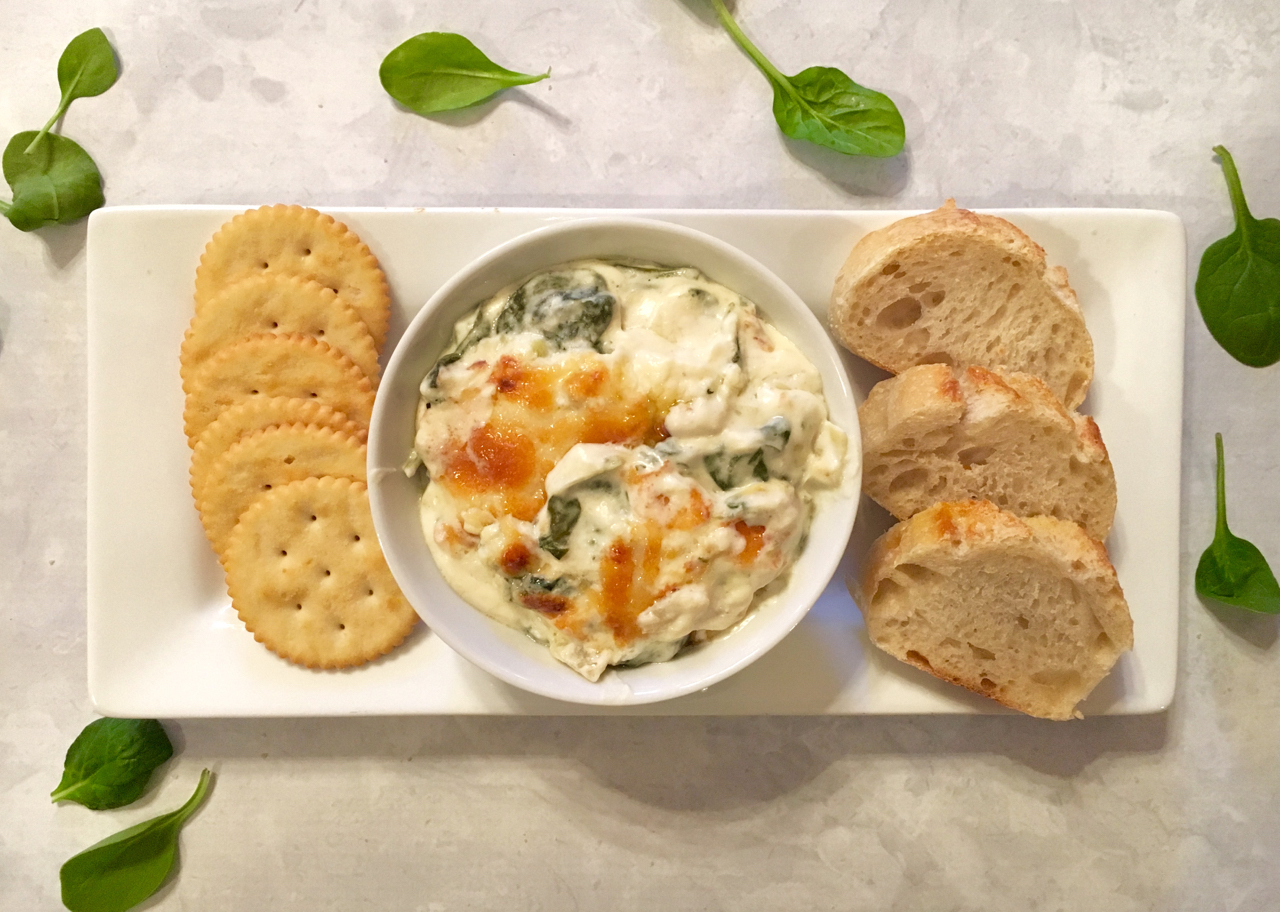 If you have leftovers, just refrigerate and enjoy it cold the next day.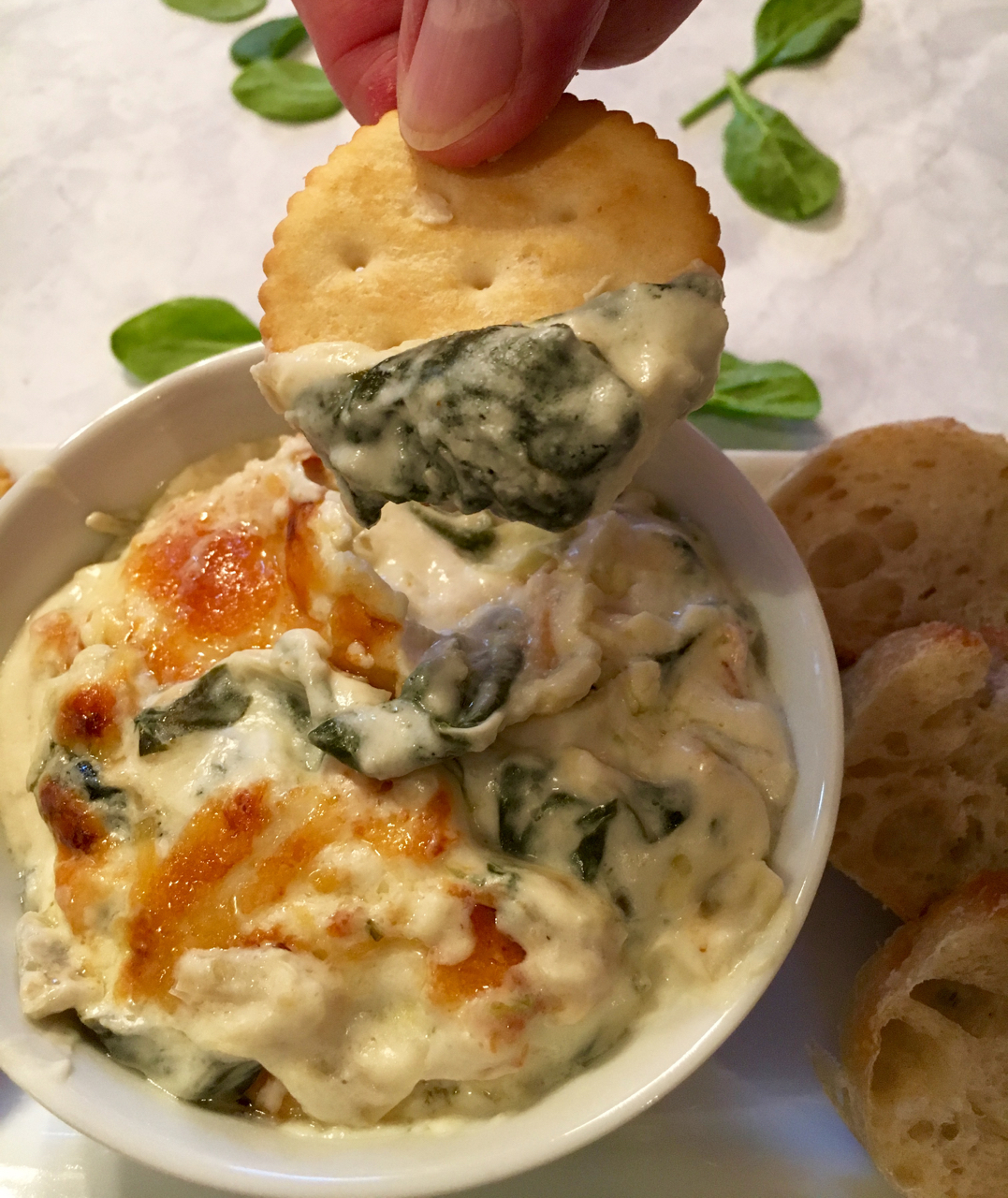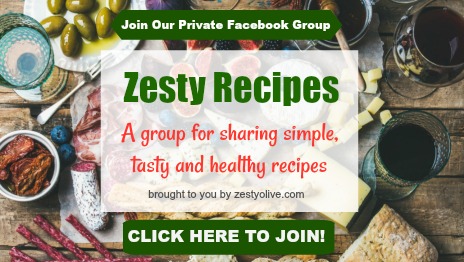 DON'T FORGET TO PIN AND SHARE!