The warm, melty chocolate and sweet cherry flavor make these easy Cherry Chocolate Chip Blondie Bars a family favorite. Gluten-free version included.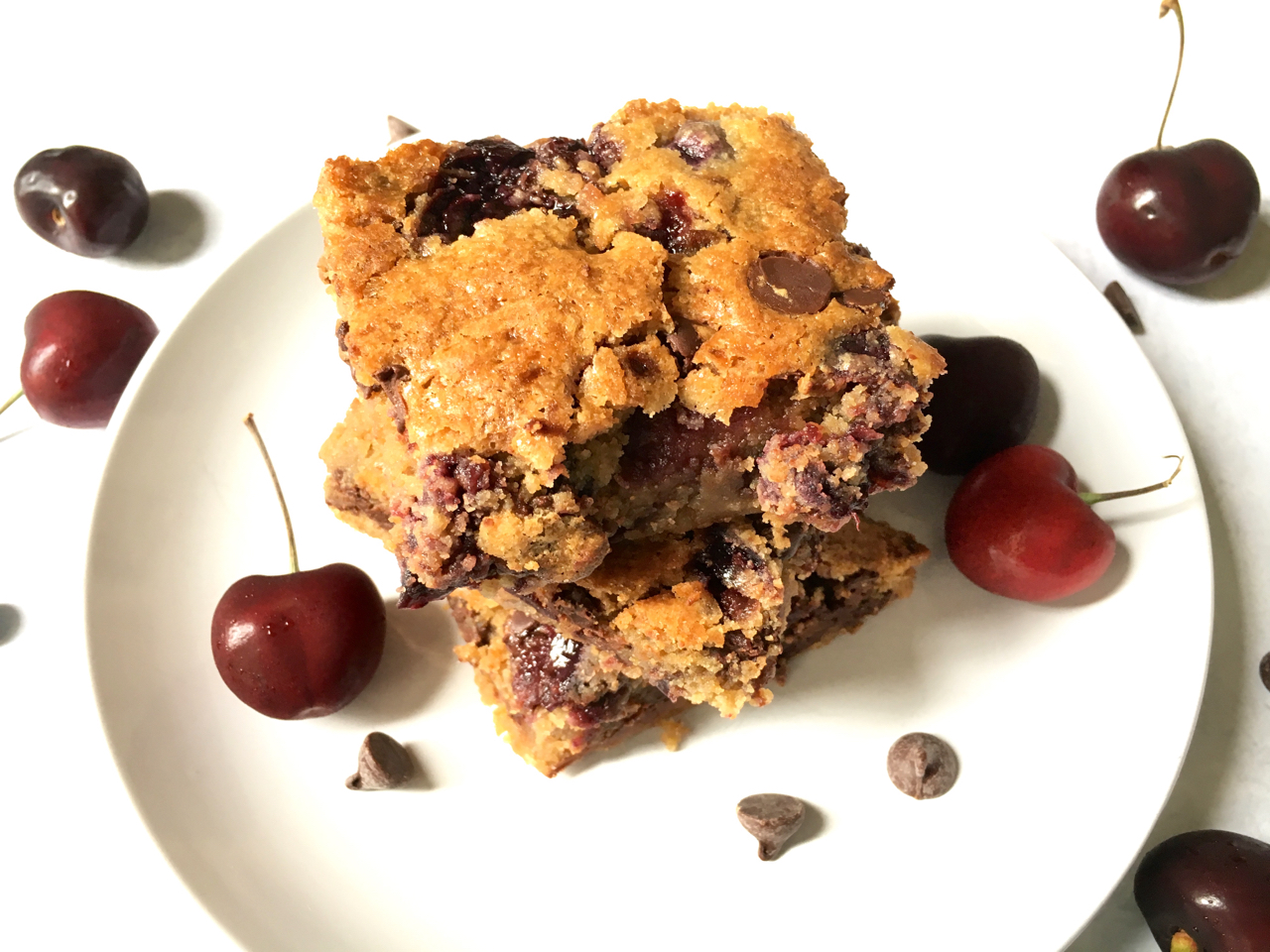 Note: This post contains Amazon affiliate links.
You can use Bob's Red Mill Gluten Free 1-to-1 Baking Flour
, as I did here, or use conventional all-purpose flour. Same deliciousness, either way!
If you're like me, you're seeing cherries everywhere right now. I picked up these gorgeous Bing cherries at the market and immediately began thinking about how to use them. Not too long ago, I came across Averie's cherry blondie recipe and decided to try it with these Bing cherries. With just a few tweaks, and using gluten-free flour, it was a success! Her base recipe is the perfect vehicle for these lovely Bing cherries. Thanks, Averie!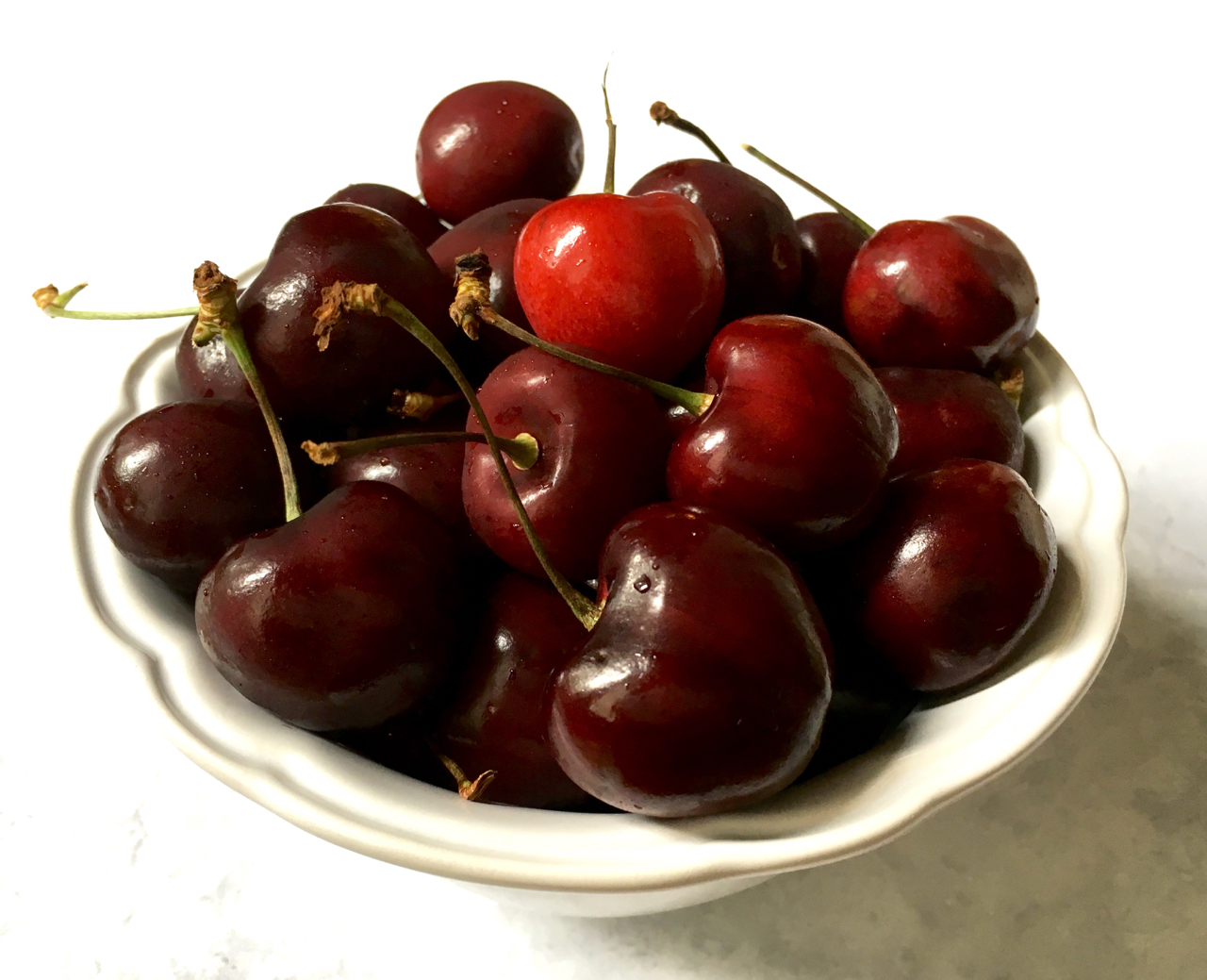 And, of course, you'll need chocolate chips to go with the cherries.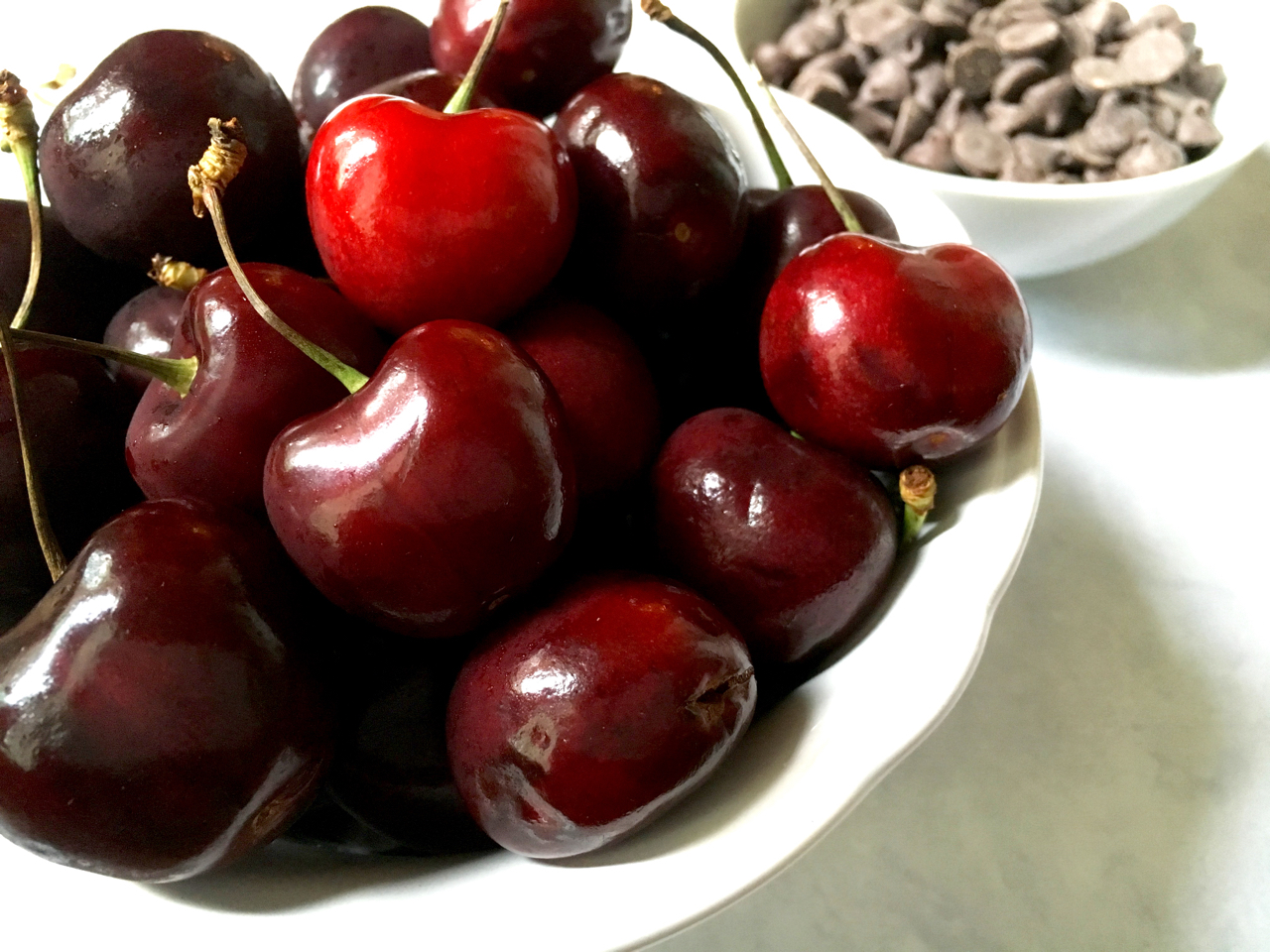 Make sure you pit the cherries first. It can be messy, so take care to wear an apron and clean up any cherry juice immediately. That stuff will stain! You'll need just a cup of pitted cherries, so it really won't take long to pit that amount. I rough chopped the cherries after I pitted them, leaving large chunks. I find this works better in this type of recipe.
Putting the recipe together is easy. It's one bowl, no mixer – hooray! Melt butter, stir in sugar, egg, vanilla, cinnamon, salt, and flour. Lightly fold in chocolate chips and cherries, pour into baking dish and bake.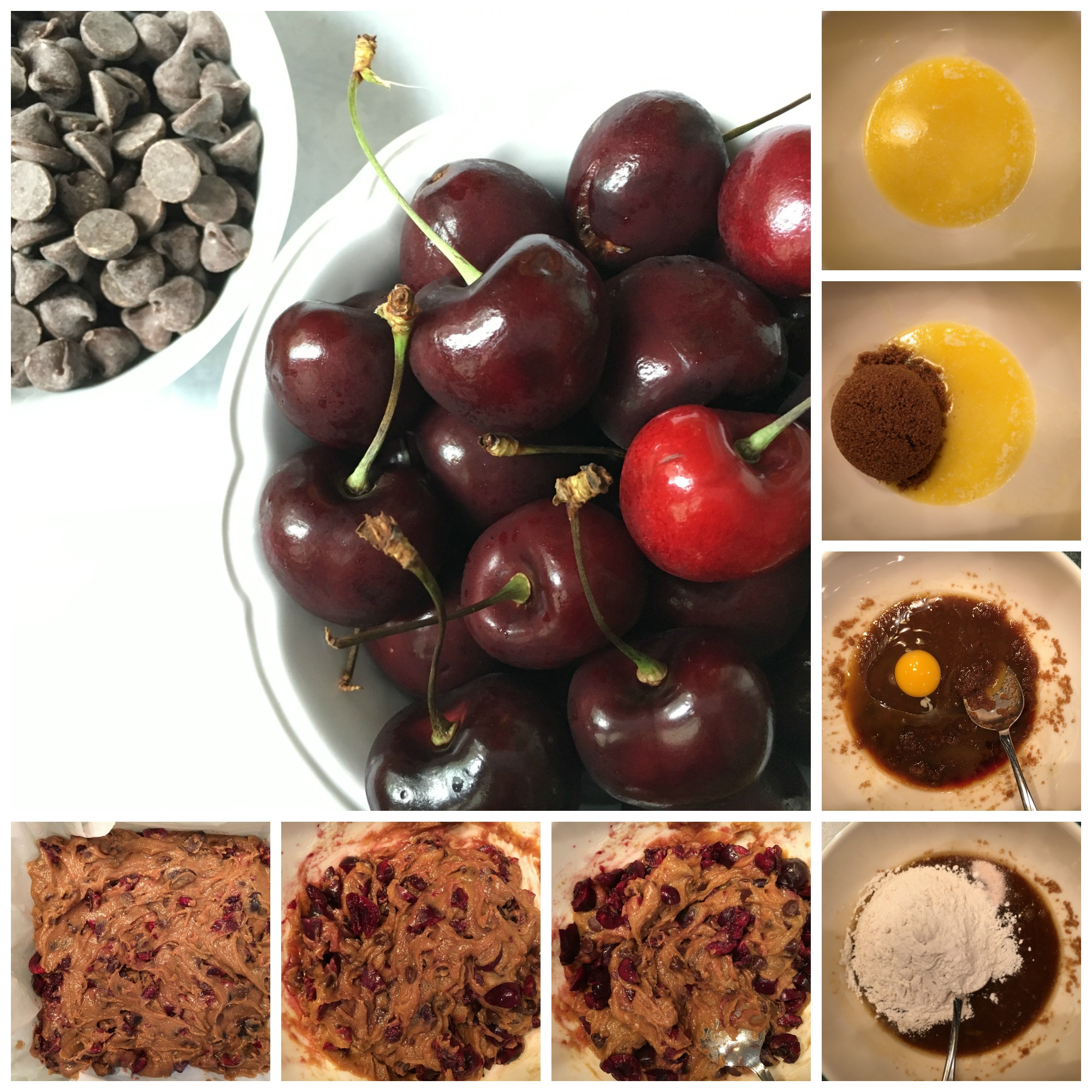 The hardest part is waiting for the blondie bars to cool. You really must do this. If you try to cut before cooling, you won't get a lovely bar. It will still be yummy, but the cooling process will help "set" the whole thing.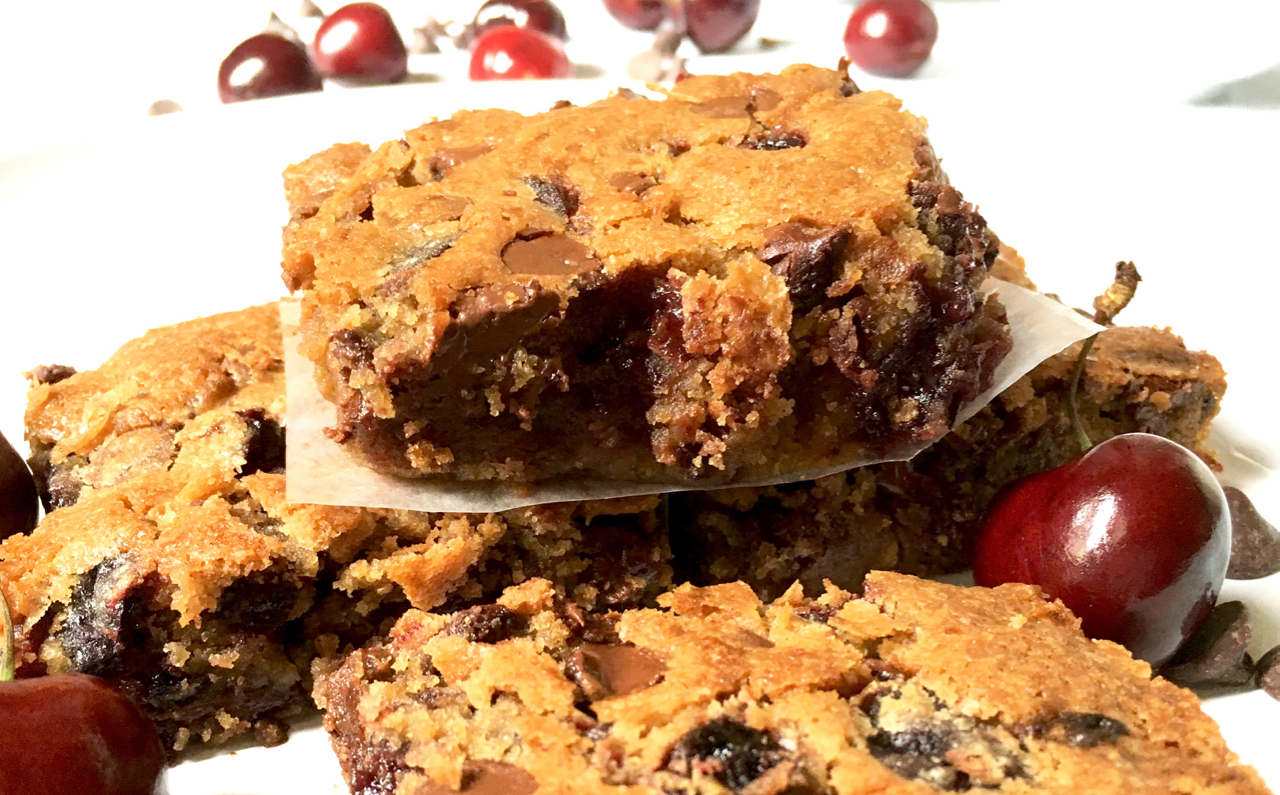 These bars are crazy-good and I may need to make another batch – they were gobbled up quickly!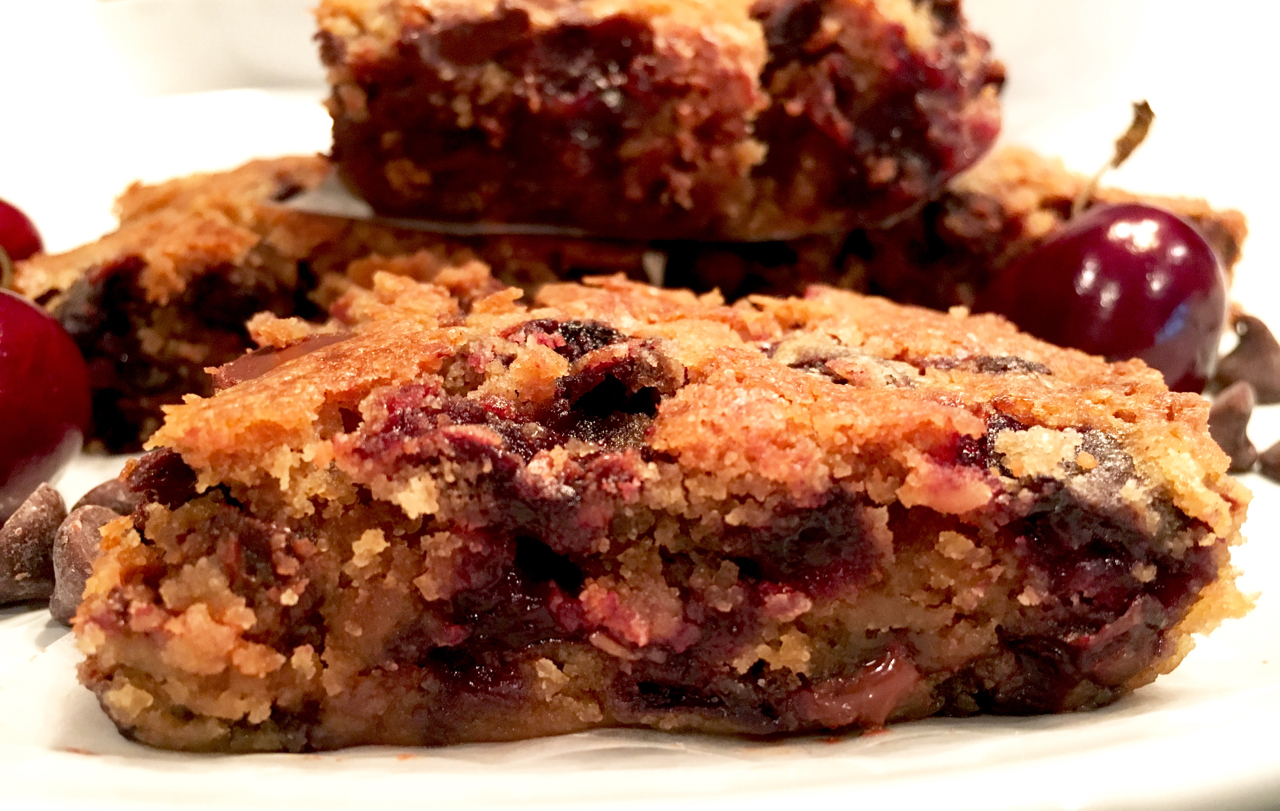 The next day, I warmed one up in the microwave and then added a scoop of vanilla ice cream. Now that's how to consume these beauties!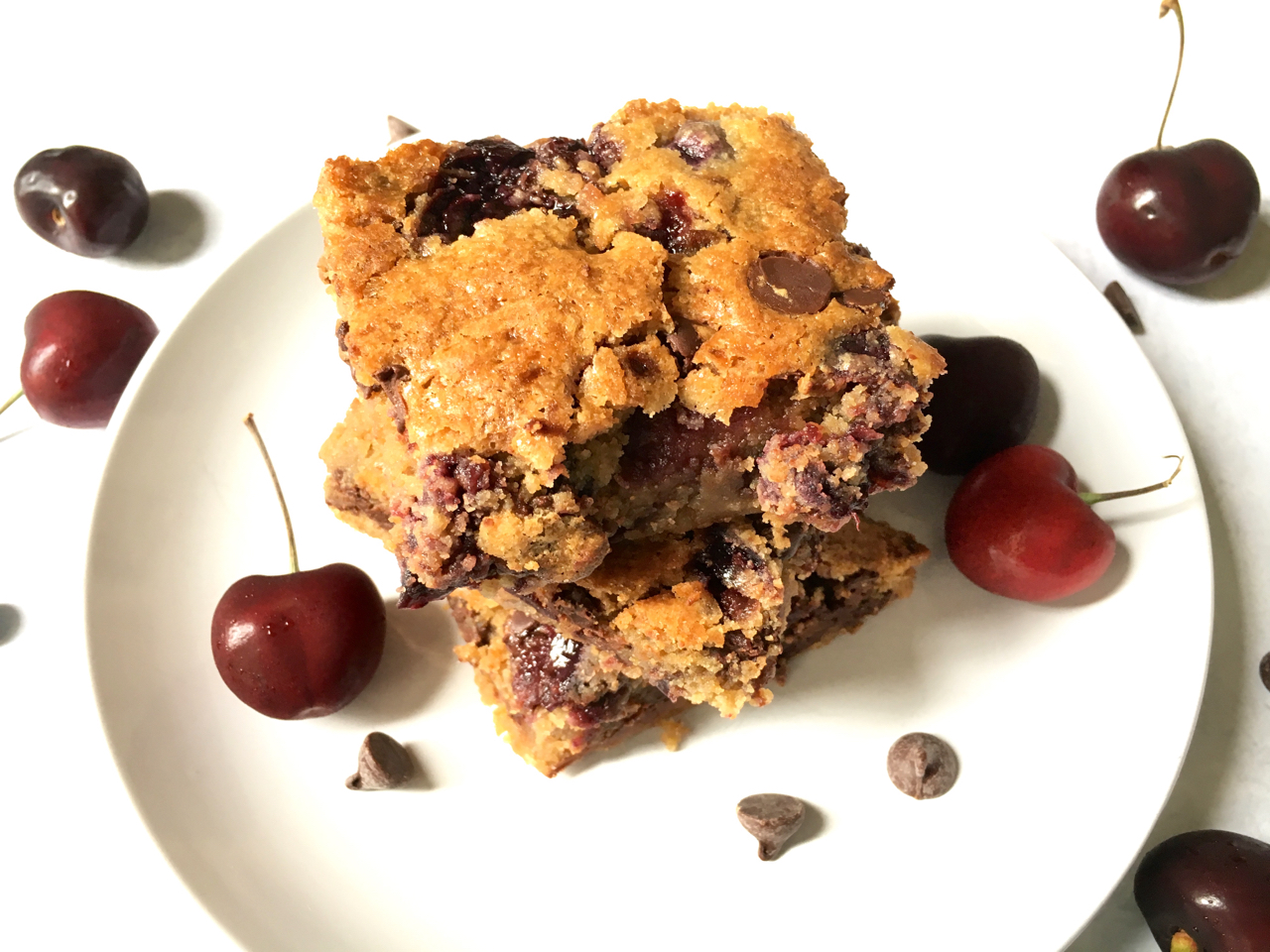 Let me know how your batch turns out!

Note: This post contains Amazon affiliate links.


DON'T FORGET TO PIN AND SHARE!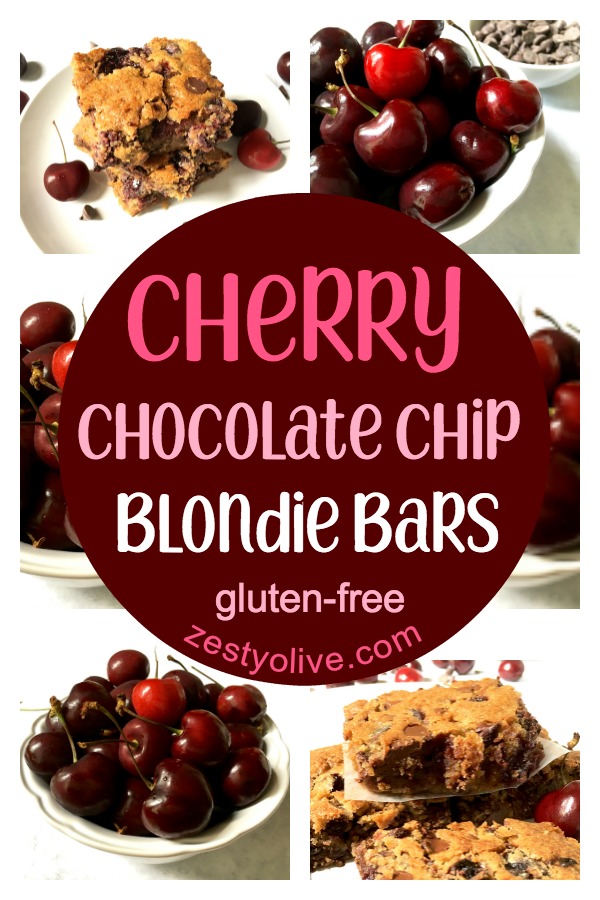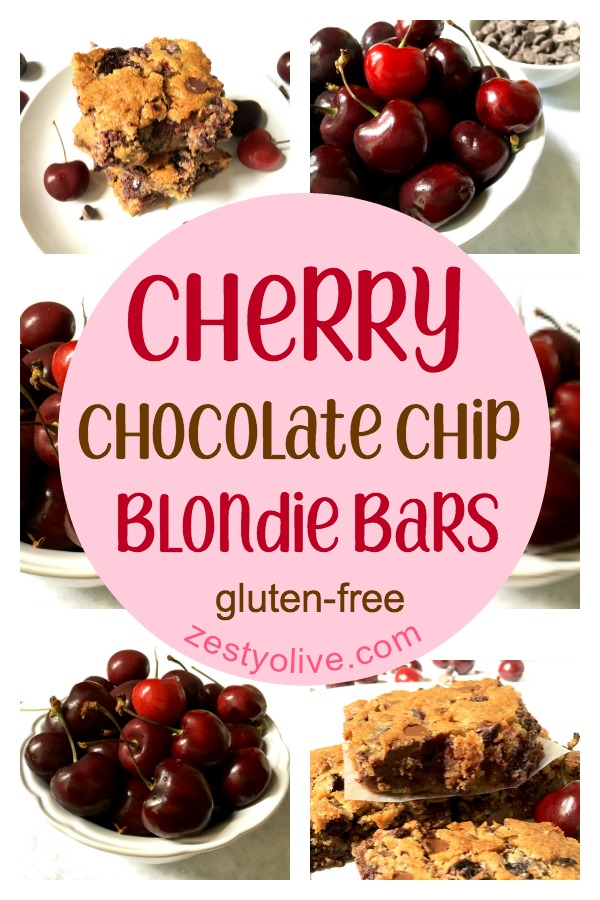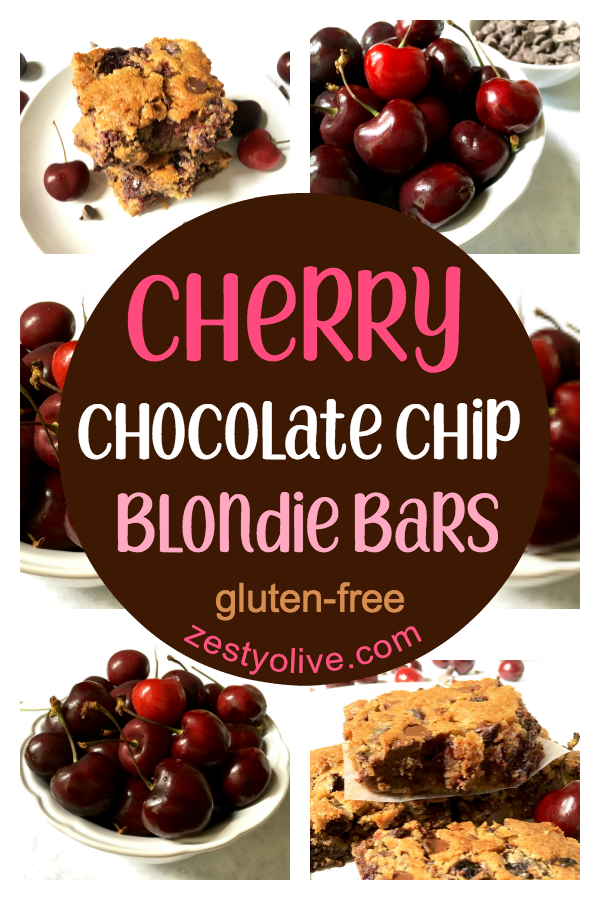 Save
Save
Save
Save