Roasted Olives With Feta And Lemon – the ultimate elegant and easy appetizer!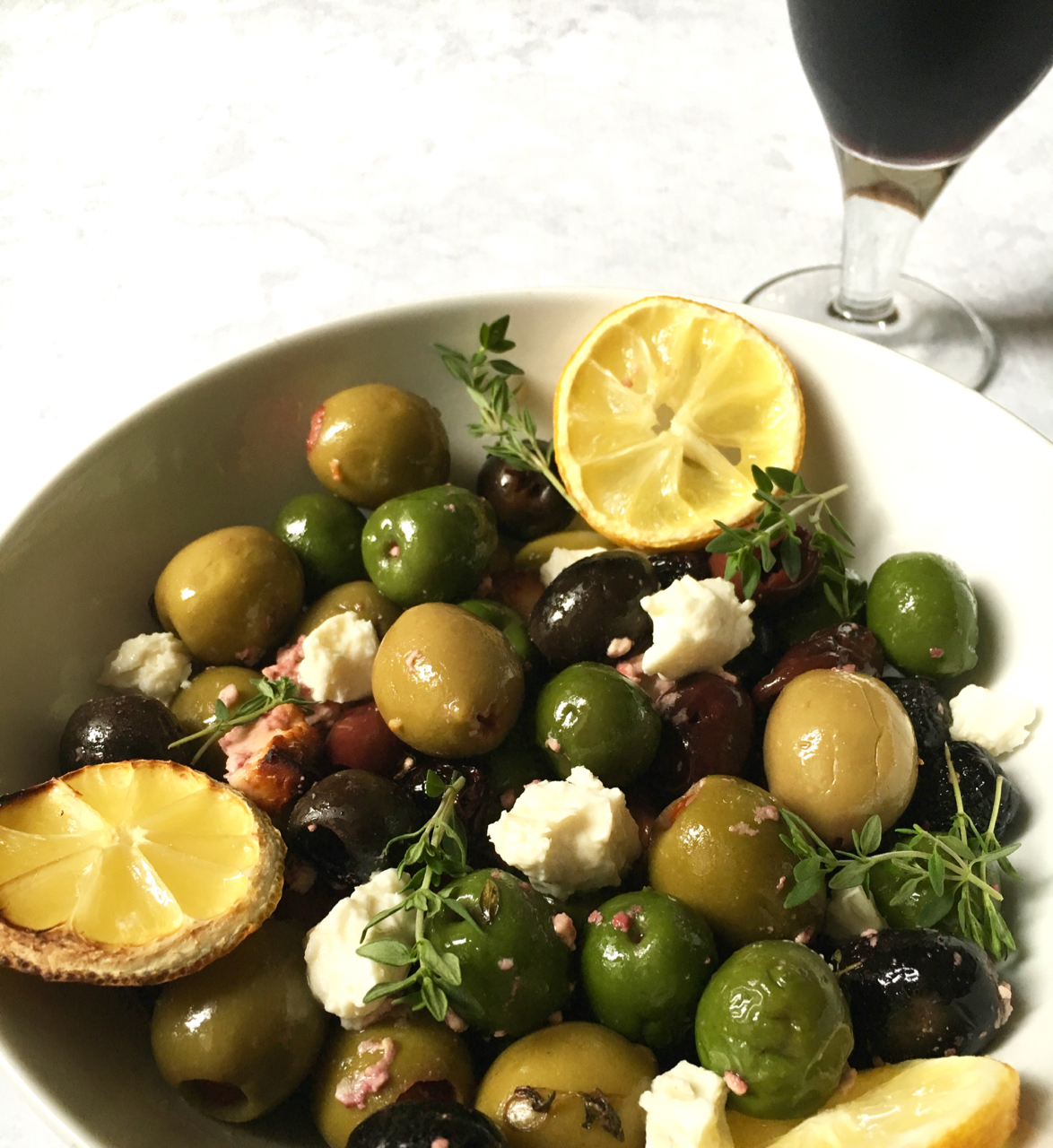 Note: This post contains Amazon affiliate links.
If you're looking for an elegant appetizer, try these roasted olives with feta and lemon. It's as easy as combining a few luscious varieties of olives, adding a little feta, spicing it up and roasting for 30 minutes. Plus, your house will smell heavenly as they roast.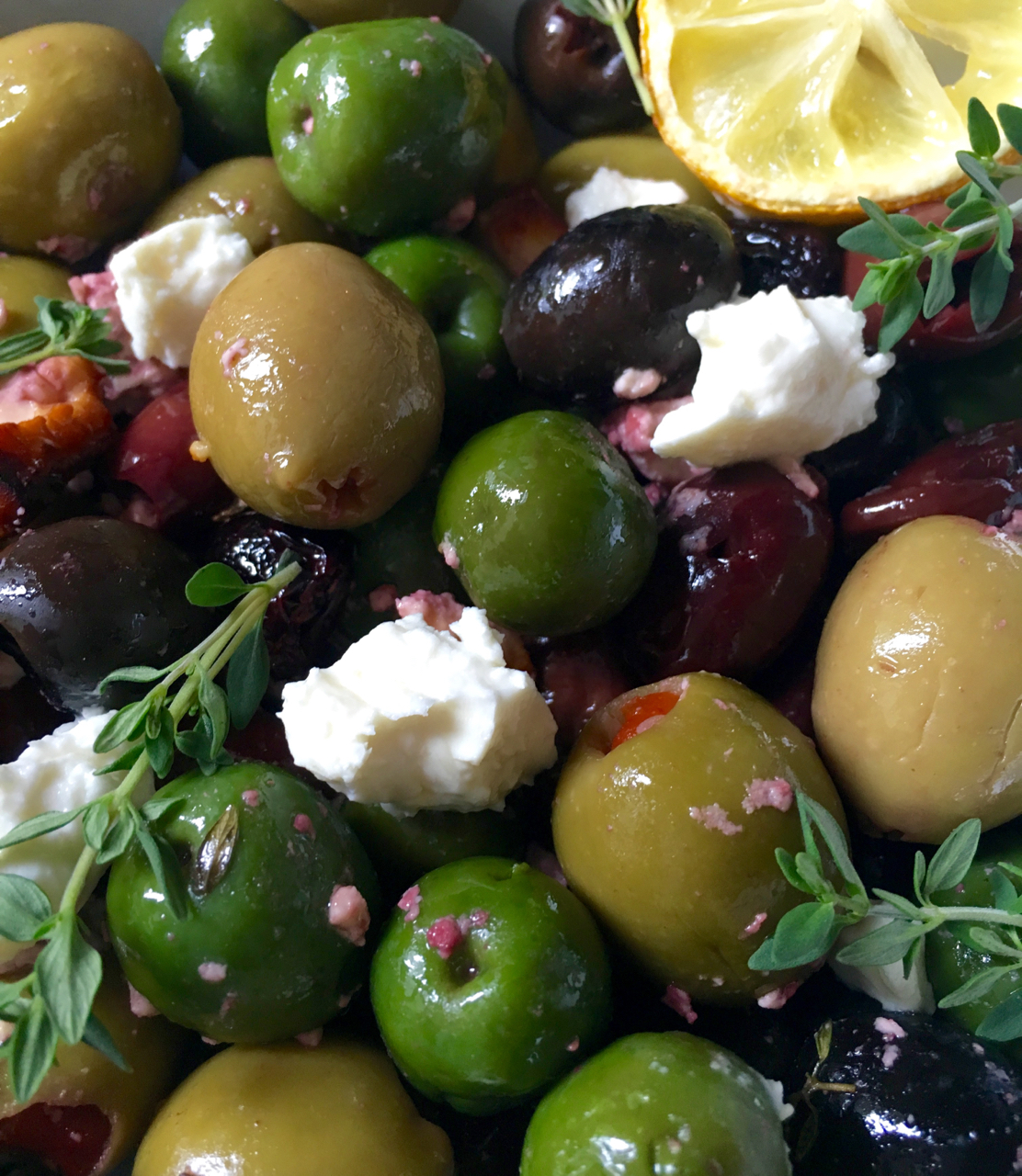 Here's how I put it together. I used several varieties of olives: Pitted Greek kalamata olives, pitted black olives, pimento stuffed green Spanish olives, and pitted Castelvetrano olives, which are the bright green olives. I used jarred olives, but if you have access to an olive bar at your local supermarket, even better – you'll have an array of varieties from which to choose.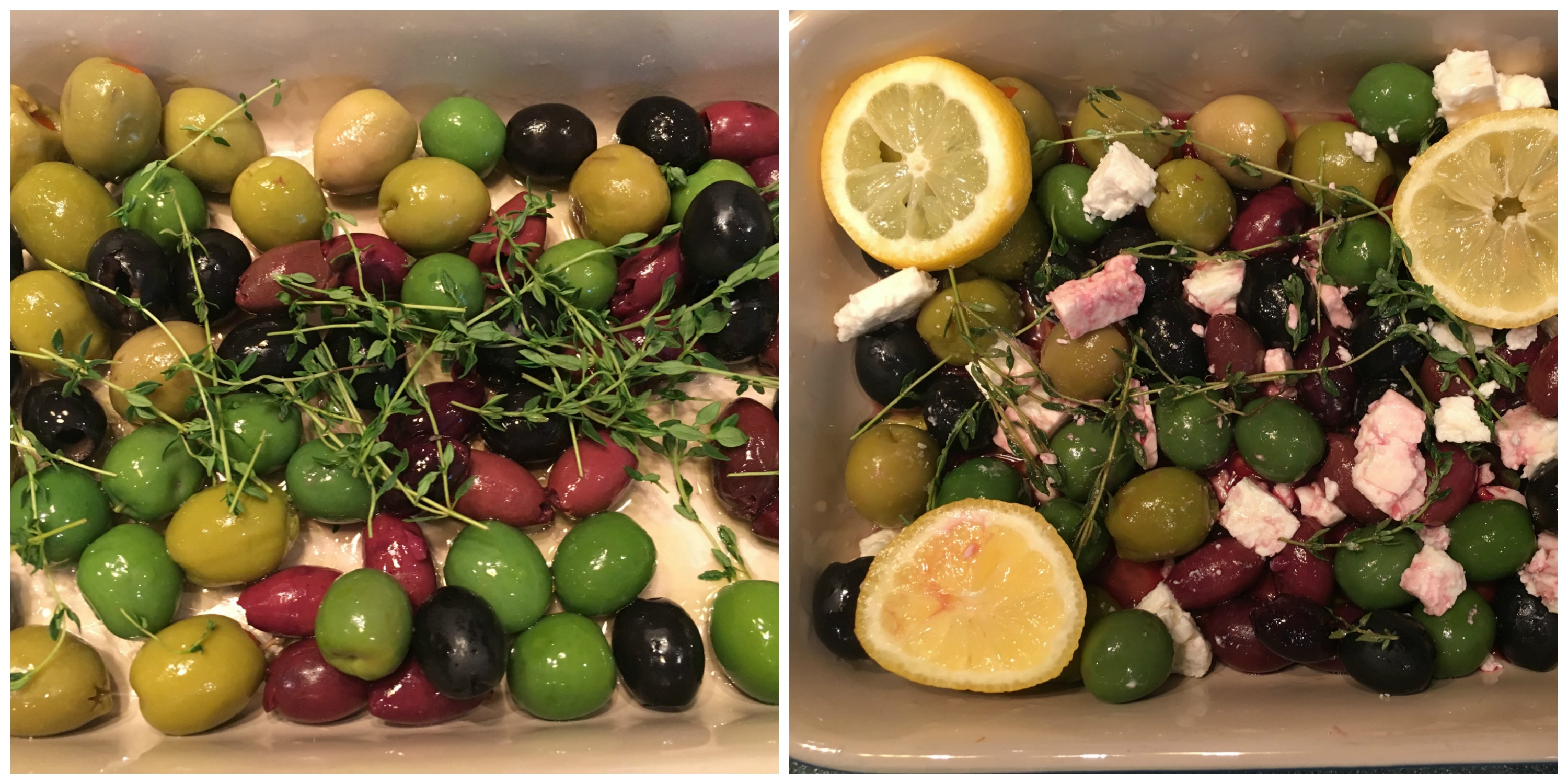 I add the drained olives to a casserole dish, crumbled in feta cheese, added some olive oil and lemon juice, and just a splash of red wine. I also added some fresh sprigs of thyme. Then I roasted the whole lovely concoction.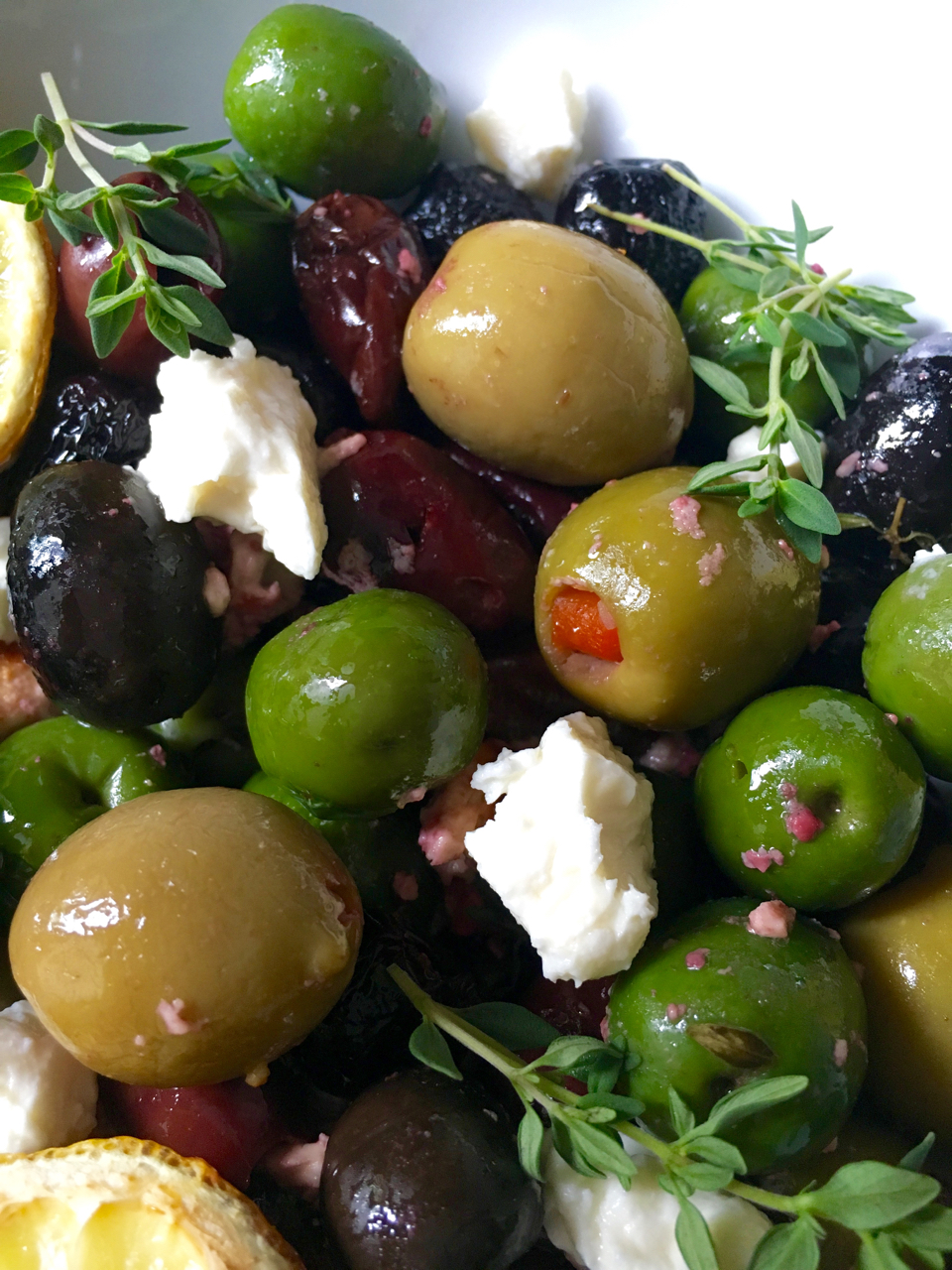 After 30 minutes, I pulled out a very hot, but beautiful dish of roasted olives. Let them cool just a bit before transferring to a serving bowl. Replace the roasted thyme sprigs with some fresh thyme before serving.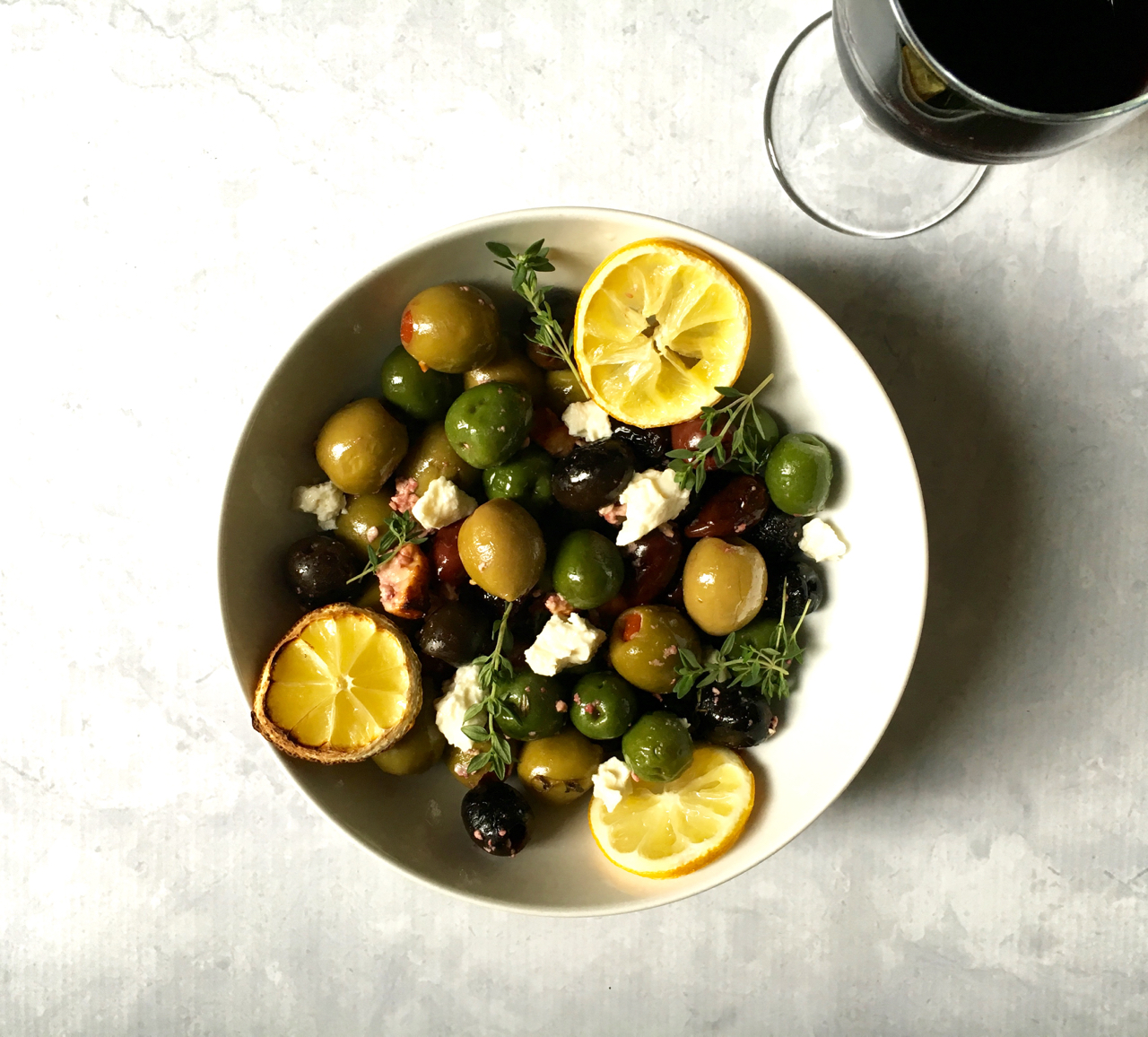 These olives are a perfect appetizer for entertaining or just for yourself. Pour a glass of wine and enjoy!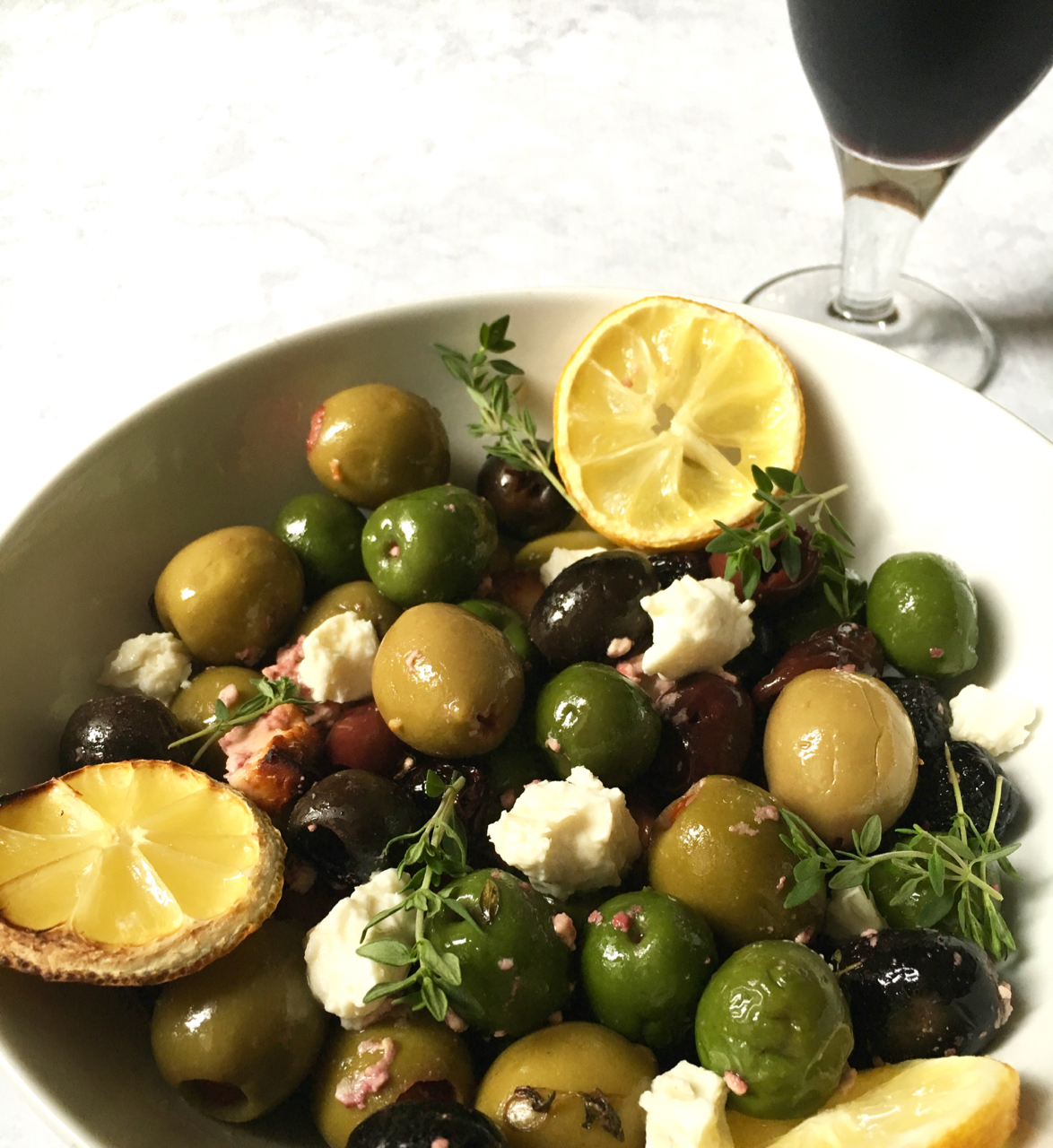 DON'T FORGET TO PIN AND SHARE!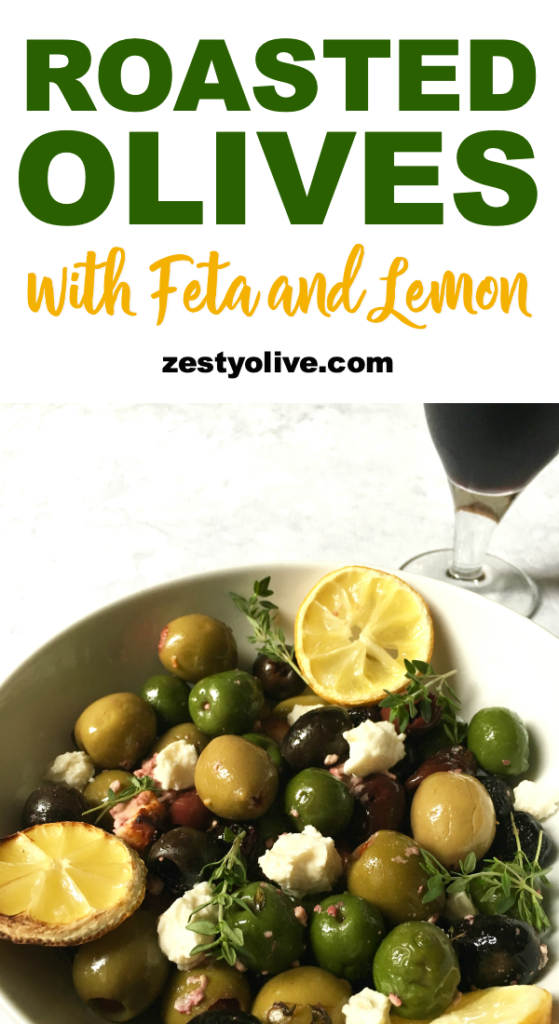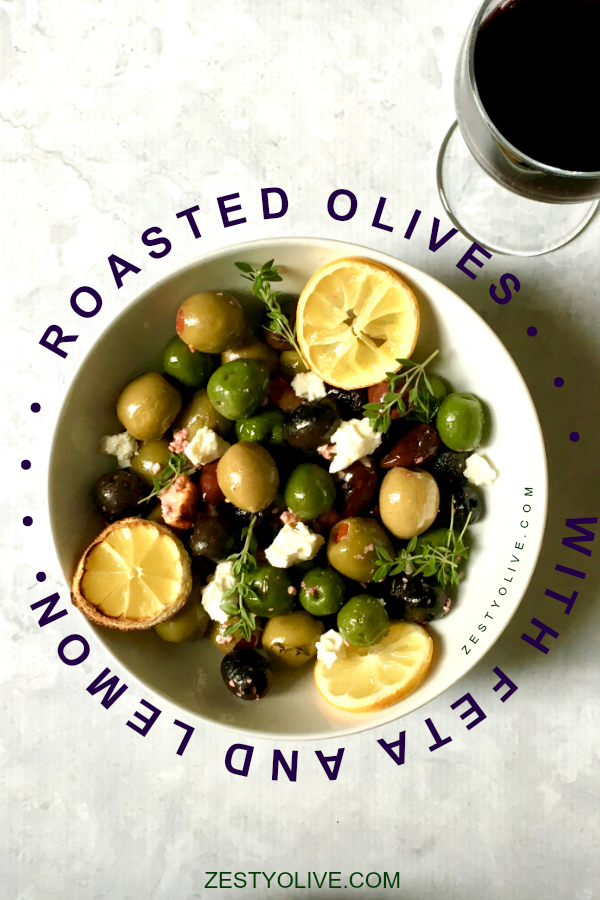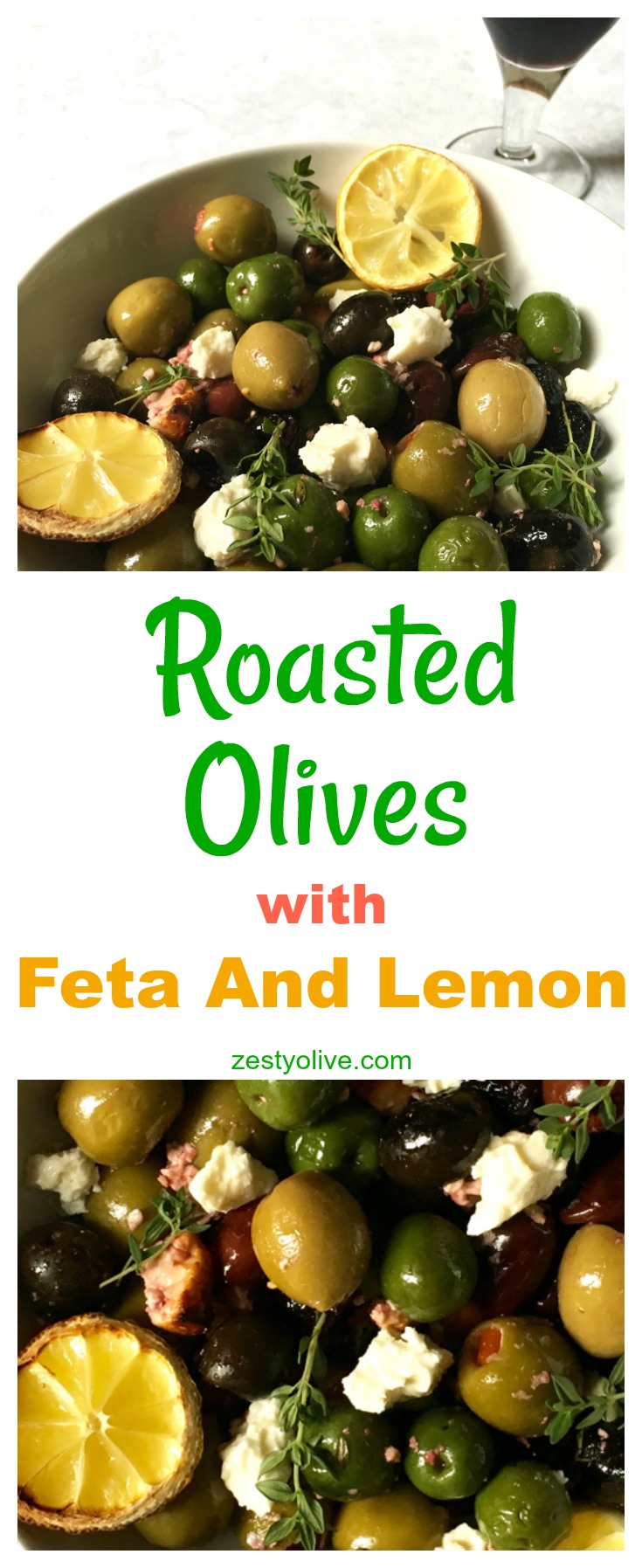 Save
Save