Easy, creamy, cheesy and gluten-free! This Chicken and Broccoli Alfredo recipe will take only 30 minutes from stove to table for a quick weeknight dinner.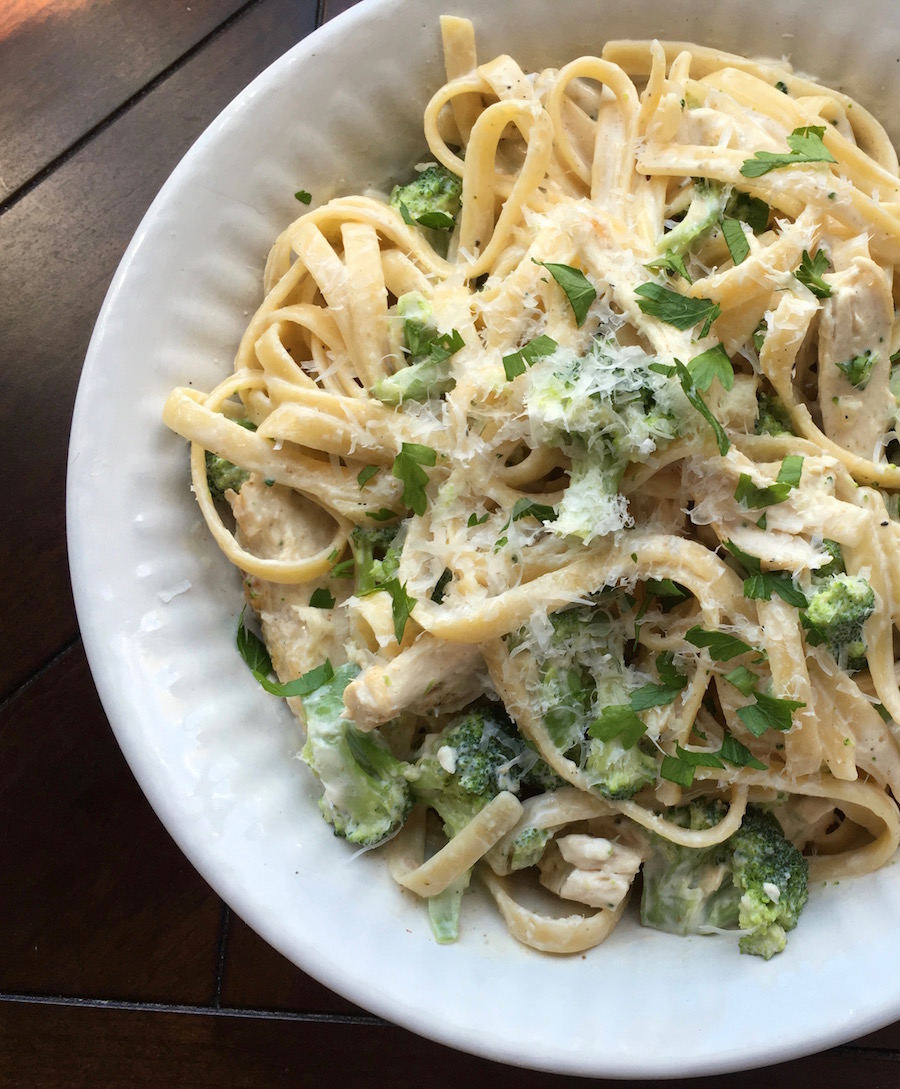 Note: This post contains Amazon affiliate links.
I love pasta and I love cheese, but mostly I love a quick dinner that I can pull together with minimal effort, and this one is it. I use gluten-free fettuccini here, but I've also been known to use gluten-free rotini or penne. TIP: If you don't need the gluten-free option, just replace that with your favorite fettuccini brand.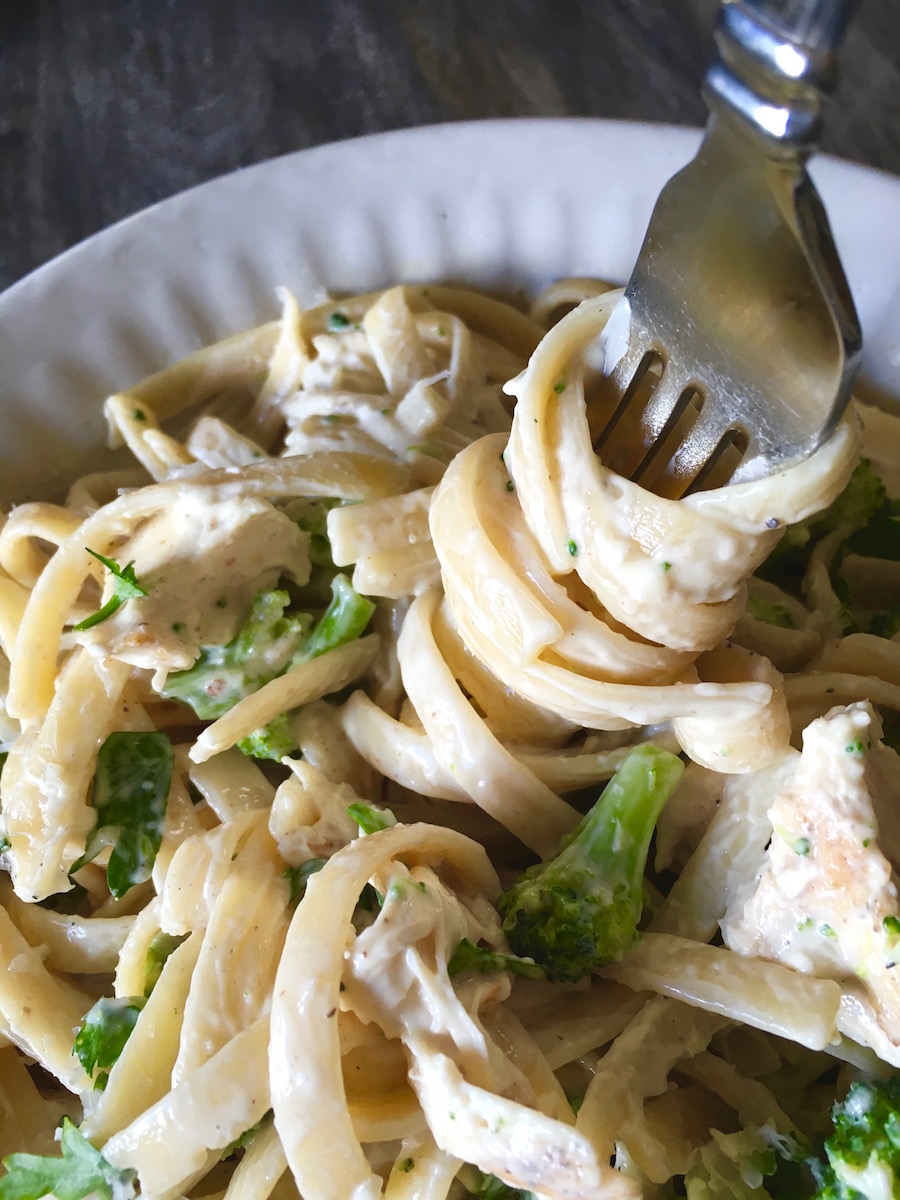 I like to use fresh broccoli whenever possible, but I have used frozen broccoli florets and they work, too. I always use boneless, skinless chicken breasts and cook them myself because the yummy drippings and seasonings from the chicken get incorporated into the Alfredo sauce, adding to the yumminess.
Most of the work is done in my stainless steel skillet (all except the boiling/cooking of the pasta.) Do you have a workhouse stainless steel skillet? If not, may I suggest this one:
Give this recipe a try and add it to your easy weeknight dinner rotation!
Chicken And Broccoli Alfredo
Chicken and Broccoli Alfredo - easy, creamy, cheesy and gluten-free pasta dinner ready in 30 minutes.
Ingredients
1 package gluten-free fettuccine pasta, cooked according to package instructions
12 ounces broccoli florets, fresh or frozen
2 boneless, skinless thin-sliced chicken breasts
¾ cup chicken broth
¾ cup ½ and ½ (or milk)
¼ cup heavy cream
¼ cup freshly grated Parmesan
¼ teaspoon garlic powder
1 Tablespoon extra-virgin olive oil
Himalayan sea salt and freshly ground black pepper, to taste
2 tablespoons unsalted butter
2 tablespoons all-purpose flour (I use gluten-free)
Instructions
In a large pot, bring salted water to a boil and cook pasta according to package instructions. Before the pasta has reached al dente, and during the last 3 minutes of cooking, add broccoli florets (frozen or fresh) and finish cooking. Remove from heat and drain well. Set aside. (TIP: Try to cook the pasta during the last 10 minutes of making the Alfredo sauce so that the pasta will be fresh and not sitting and clumping together while you finish the sauce.)


In a large skillet, heat 1 Tablespoon extra virgin olive oil over medium heat. Season chicken breasts with salt and pepper. Add chicken to skillet, cooking each side about 4 minutes or until center is cooked through. Remove from heat and cut into bite-size chunks.


Return skillet to the burner and melt butter over medium heat. Add flour to skillet and whisk until lightly browned. Slowly whisk in chicken broth and ½ and ½, stirring constantly, until incorporated. Add garlic powder and pour in heavy cream, stirring constantly until slightly thickened.


Add Parmesan cheese and stir until well combined. If mixture becomes too thick, just add a little more more ½ and ½, as needed.


Finally, stir in the pasta, broccoli and chicken. Gently toss to combine; season with salt and pepper, to taste.


Serve immediately.
DON'T FORGET TO PIN AND SAVE!