Easy, creamy, cheesy and gluten-free! This Chicken and Broccoli Alfredo recipe will take only 30 minutes from stove to table for a quick weeknight dinner.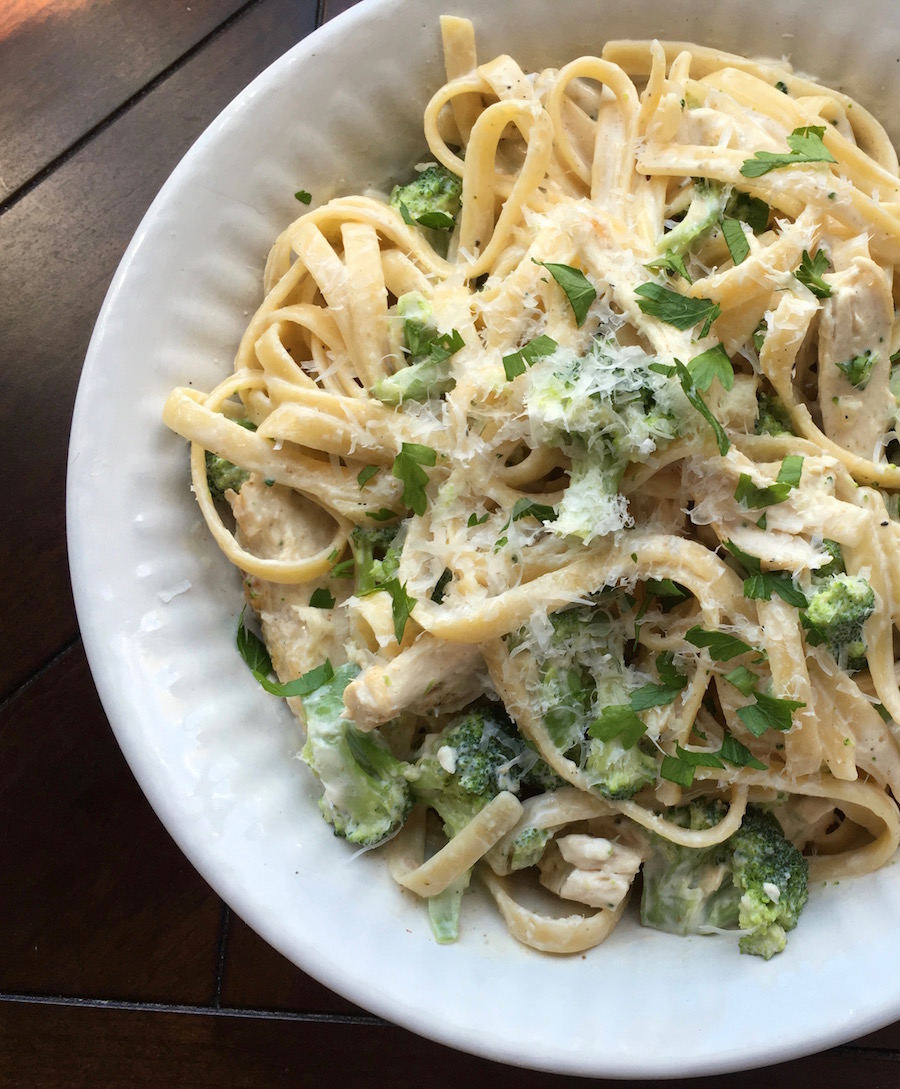 Note: This post contains Amazon affiliate links.
I love pasta and I love cheese, but mostly I love a quick dinner that I can pull together with minimal effort, and this one is it. I use gluten-free fettuccini here, but I've also been known to use gluten-free rotini or penne. TIP: If you don't need the gluten-free option, just replace that with your favorite fettuccini brand.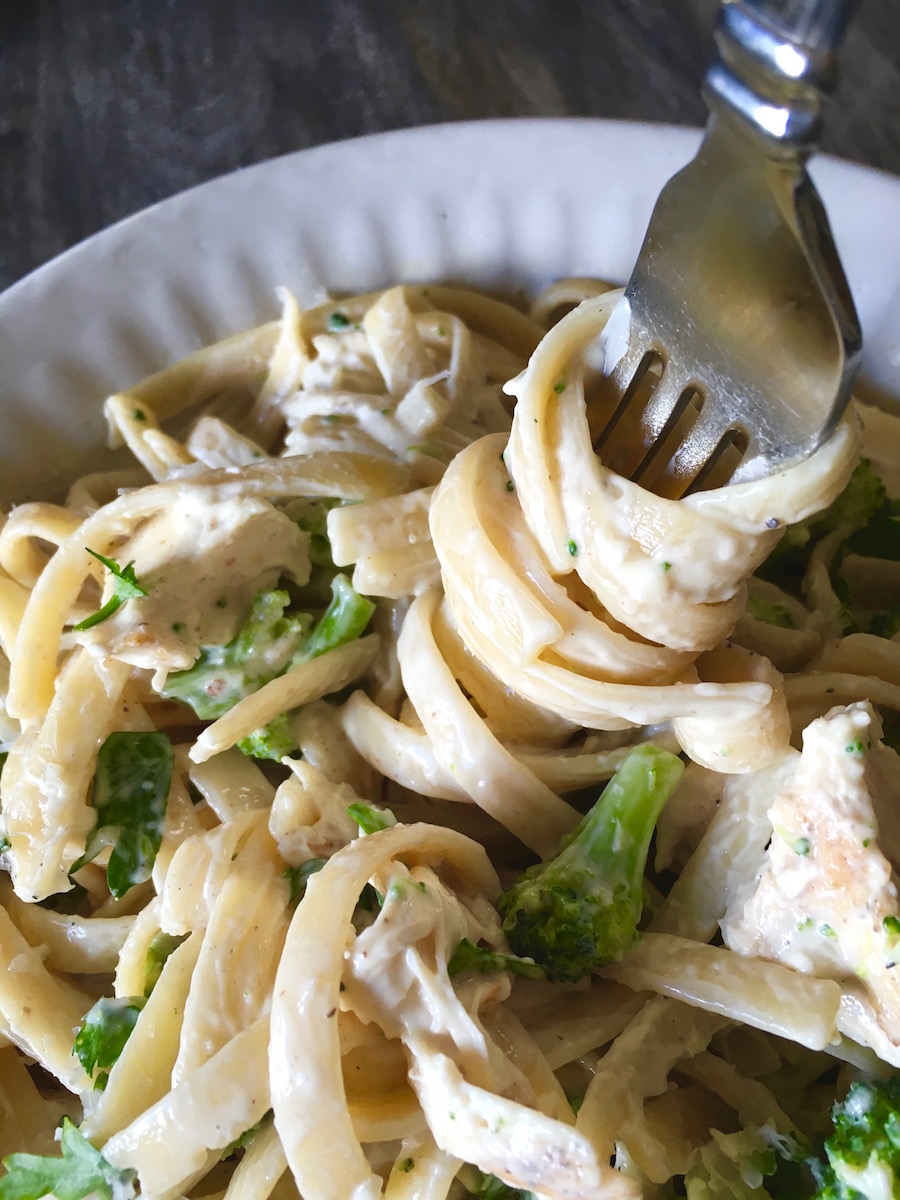 I like to use fresh broccoli whenever possible, but I have used frozen broccoli florets and they work, too. I always use boneless, skinless chicken breasts and cook them myself because the yummy drippings and seasonings from the chicken get incorporated into the Alfredo sauce, adding to the yumminess.
Most of the work is done in my stainless steel skillet (all except the boiling/cooking of the pasta.) Do you have a workhouse stainless steel skillet? If not, may I suggest this one:
Give this recipe a try and add it to your easy weeknight dinner rotation!
DON'T FORGET TO PIN AND SAVE!