Here's a quick and tasty egg salad recipe that's sure to please the olive lover in you. I love how the crunch of the celery gives you a light, bright flavor while the green olives lend a bit of tartness to an overall egg-based dish. This egg salad with olives and celery recipe is simple to whip up!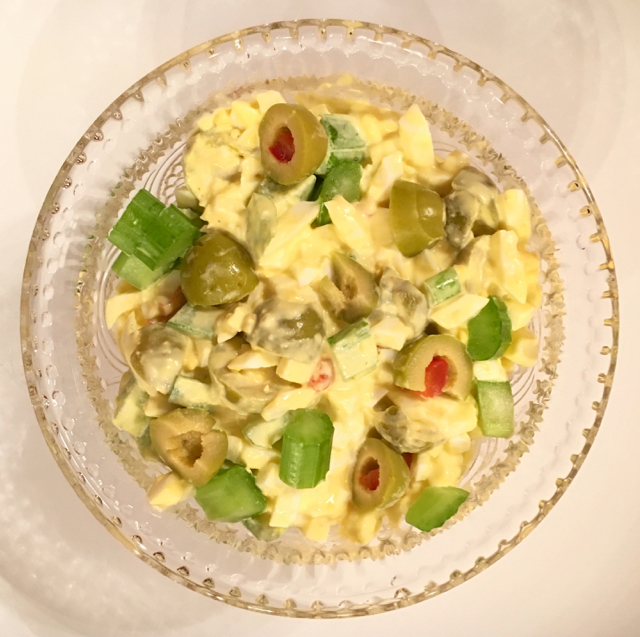 Note: This post contains affiliate links to Amazon products.
Start by hard boiling your eggs. I used three medium-sized eggs for this recipe, which was enough for two small sandwiches, or in this case, to use as an open-faced dip. I boiled for approximately 8 minutes on medium heat after the water came to a boil. Remove from heat, rinse with cool water, and as soon as the eggs are cool enough to handle, peel them.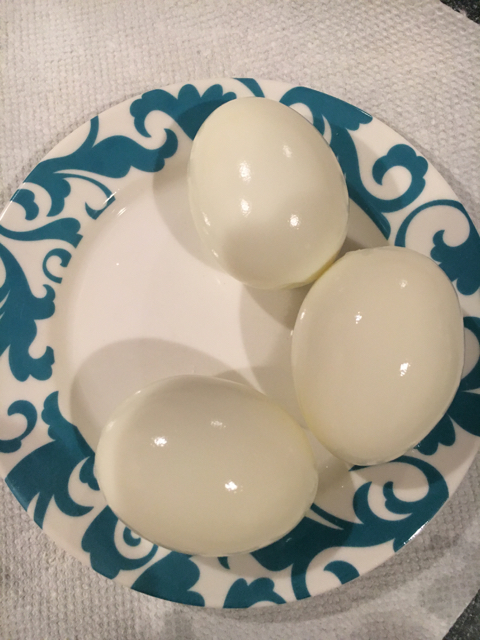 Dice your celery and green olives. This is about 3 stalks of celery and about 12 olives. Set aside until needed.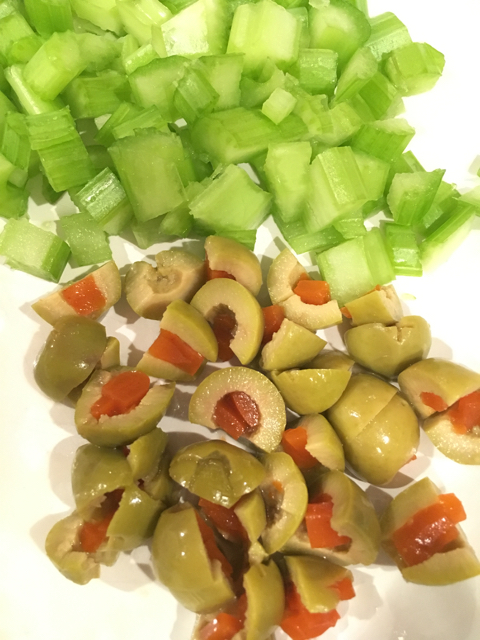 Slice your eggs and then dump them into a mixing bowl. You do have an egg slicer, don't you? Mine is as old as the hills, but it gets the job done. Here's a no-frills egg slicer that's a bit more modern.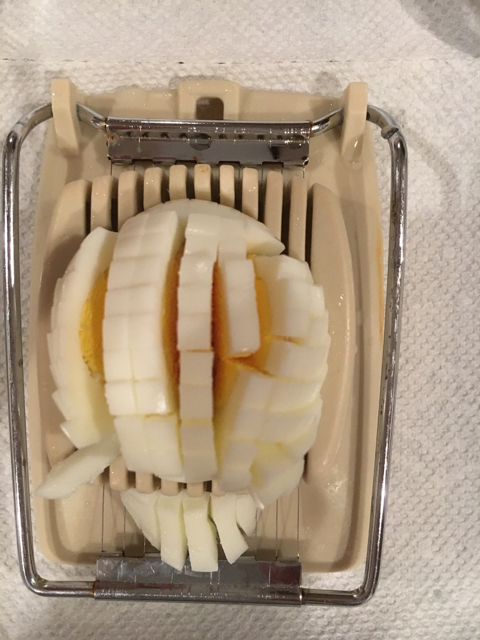 Add the mayonnaise and salt and pepper; mix lightly with fork. Add in the celery and olives and mix lightly. Taste and add more seasoning if needed.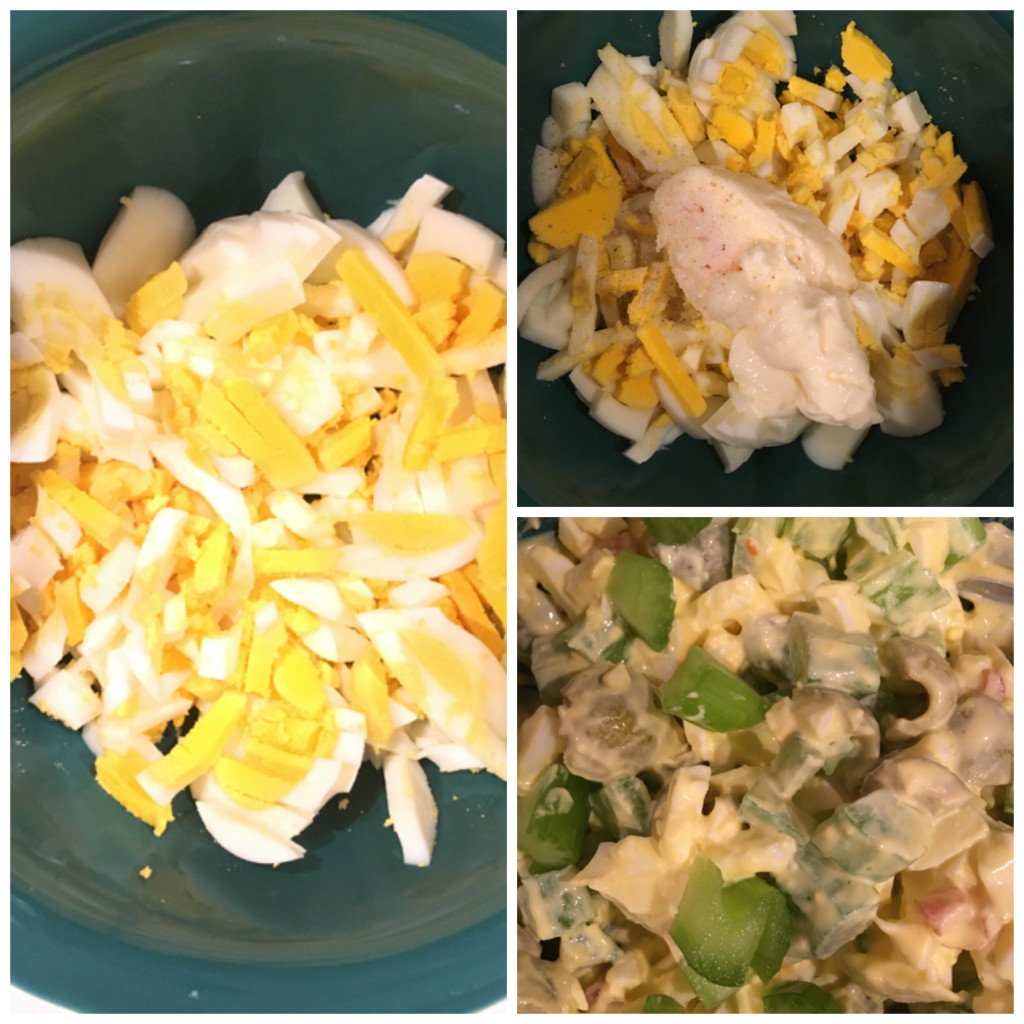 Serve it immediately and enjoy.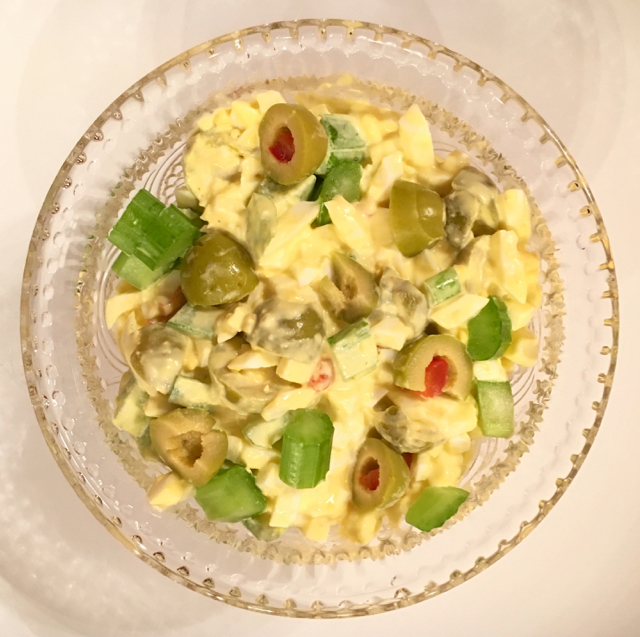 Here, I served it with some crusty rolls for easy open-faced sandwiches. If making ahead, store in refrigerator until ready to serve.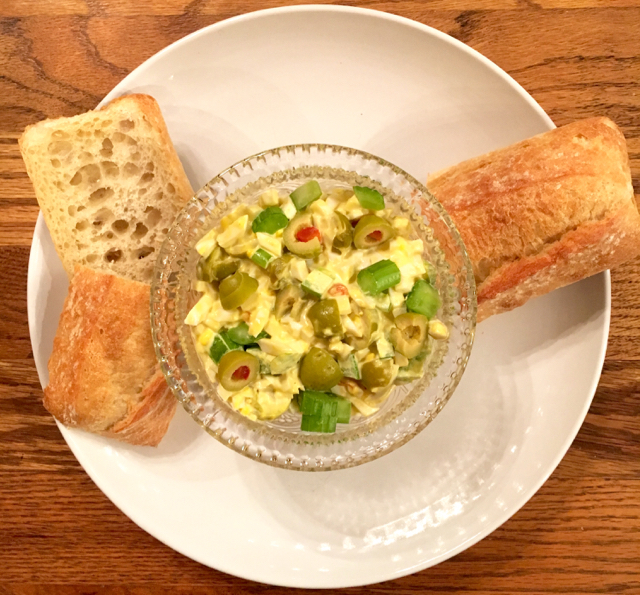 Note: This post contains affiliate links to Amazon products.