This has to be the easiest and quickest chicken Parmesan I've ever made. I serve it with a side of pasta and sauce, a small side salad, and garlic toast. It's an easy chicken Parmesan bake!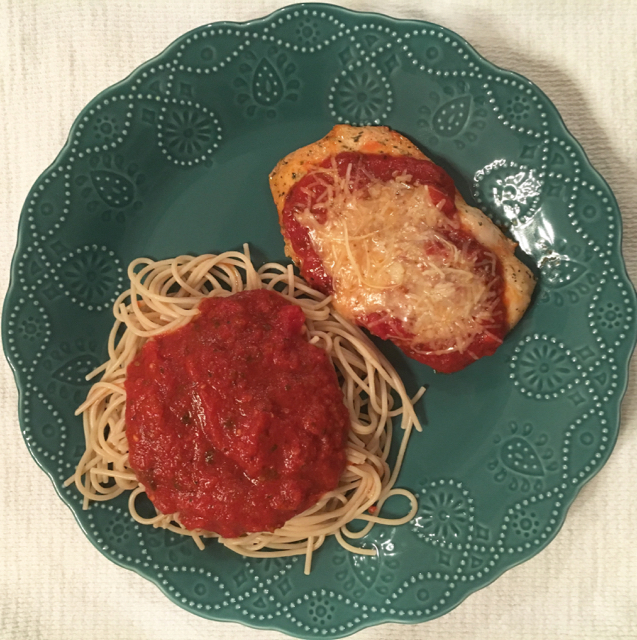 Here's how I did it:
I took two boneless, skinless chicken breasts and seasoned them with salt, garlic powder, and an Italian seasoning blend and put them in a lightly olive-oiled casserole dish. I did this on the fly, but you could totally plan ahead and marinated the chicken overnight or even for just a few hours ahead of time and it would be extra tasty.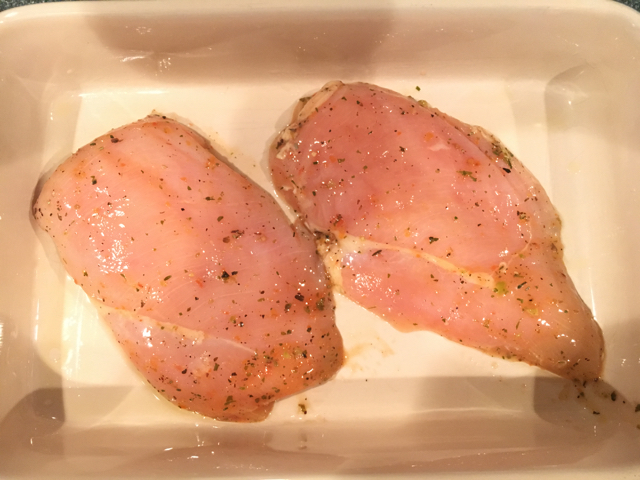 Open your favorite jar of pasta sauce and carefully add several spoonfuls of sauce on top of each piece of chicken. Save the rest of the sauce for your pasta on the side, or for use at a later time. On top of the sauce, add freshly grated Parmesan cheese. I used a blend of Parmesan and Reggiano because I like that combo.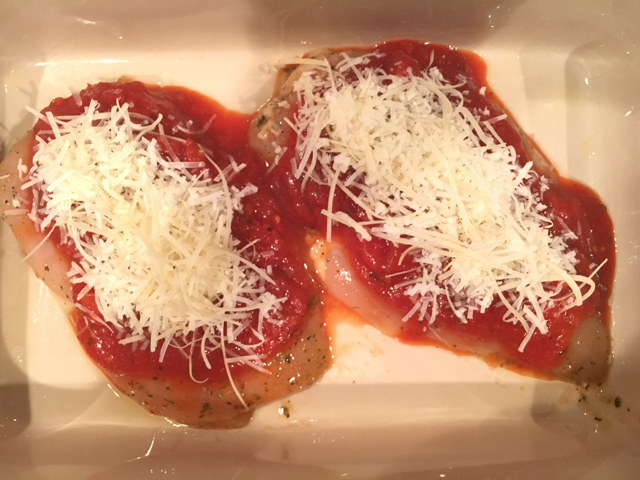 Cover with foil and bake in a pre-heated 350° oven for 25-30 minutes.
If you plan on serving the chicken with a side of pasta, salad and bread, you'll have just enough time to cook and assemble everything else while the chicken is baking.
Plate up this easy chicken Parmesan bake and enjoy!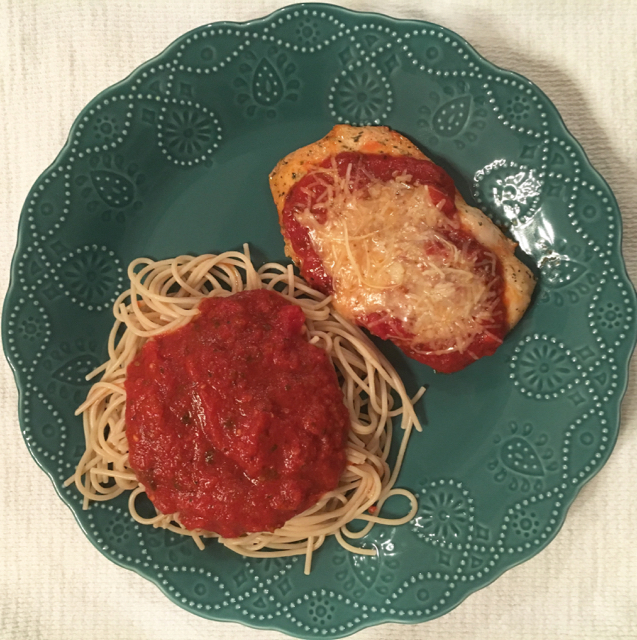 Make it a full meal with sides of salad and garlic toast!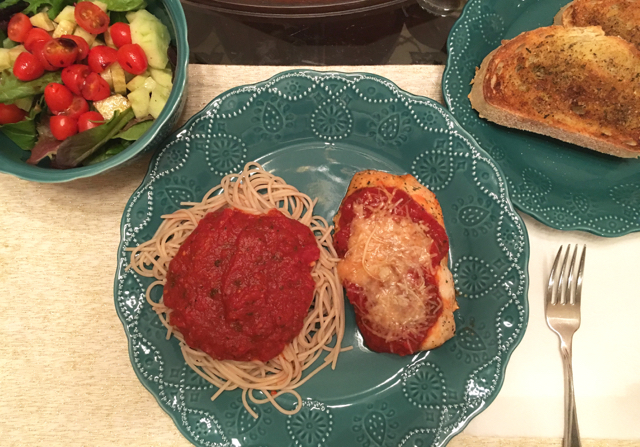 Here's the full recipe: