Easy, cheesy, Chicken, Black Bean and Corn Quesadillas are a tasty and quick meal that your kids and family will love!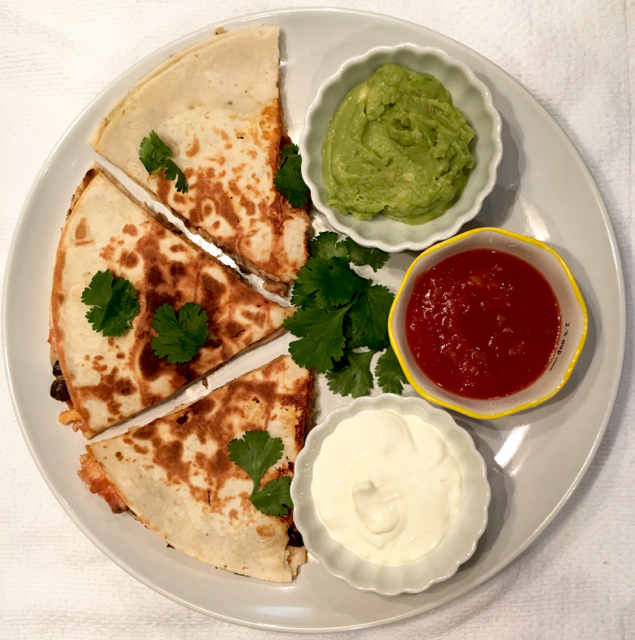 Note: This post contains Amazon affiliate links.
Here's an easy quesadilla recipe that's super filling. It can be adapted as gluten-free; in fact, I used gluten-free flour tortillas in this chicken, black bean and corn quesadillas recipe. Use whatever tortilla works for you!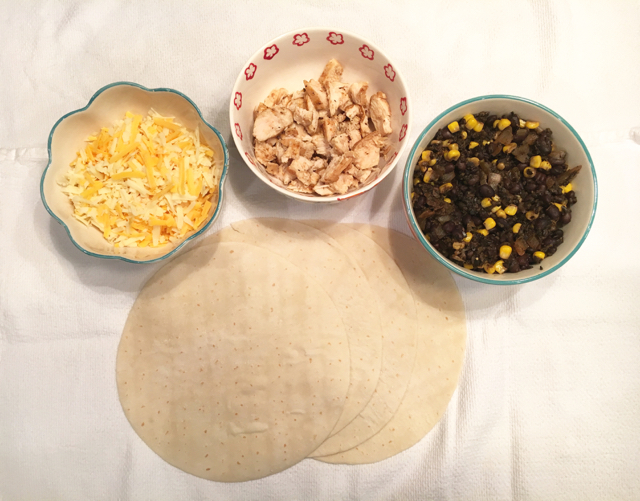 Here's what you'll need:
Grated cheese: I used a mix of yellow and white sharp cheddar because that's what I had on hand.
Cooked chicken breast, shredded or cut into bite-sized pieces.
Black beans and corn. Here I sautéed a little onion and then added a can of drained and rinsed black beans and half a package of frozen corn. I seasoned them a bit and just heated them on low.
Salsa. Make your own or just grab your favorite jarred brand. I like this one.
Flour tortillas. I used gluten-free, but use what ever you like if not following a GF diet.
(Note: full recipe below)
Non-stick skillet. (A well-seasoned cast-iron skillet works, too.)

There are two ways to assemble your quesadillas; I did both, just for fun.
First, the fold-over method: smear a little salsa on one tortilla, then to just half of the tortilla, add a little cheese, a little chicken, a little of the bean and corn mixture, and top with a little cheese again. Fold the tortilla over, creating a half-moon. This method makes the tortilla a little easier to heat in the pan, as you're dealing with just flipping "half" of a tortilla.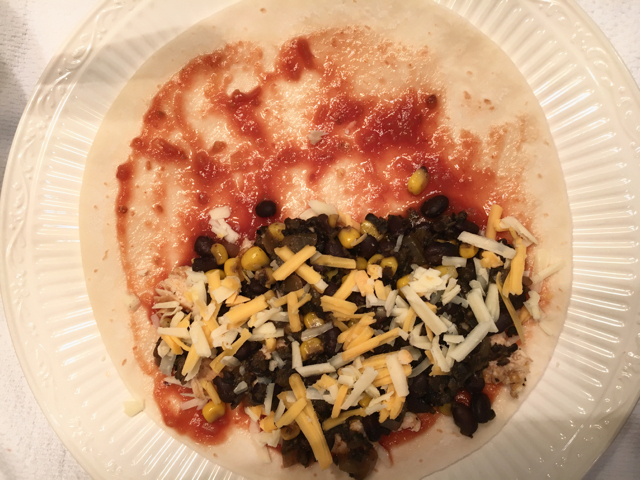 The second method is the full tortilla assembly. Follow the directions as above, except sprinkle the ingredients over the entire tortilla and top with another full tortilla. This method takes a little more finesse to flip in the pan without losing some of the innards. But hey, I like a challenge, so I gave it a go!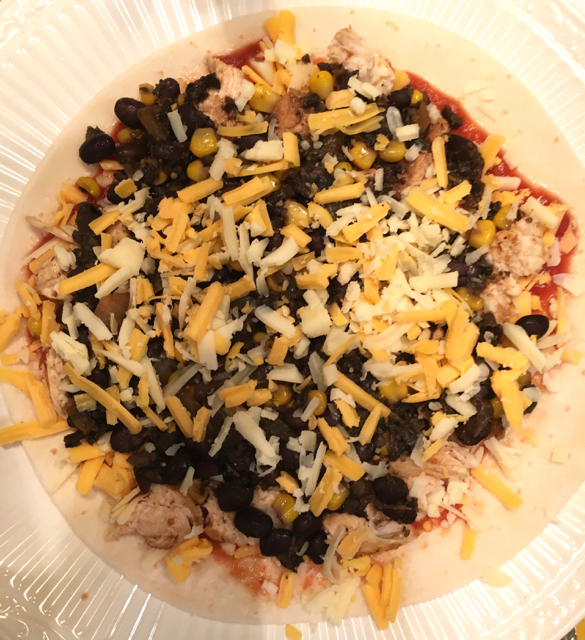 The result? I think I prefer the fold-over method, just because it kept the whole thing intact during the cooking and flipping process. Either way, though, this is a fun, filling, and yummy quesadilla that I'm sure you'll enjoy.
Serve it with some guacamole, salsa, sour cream, and cilantro, if that's your thing! Full recipe below.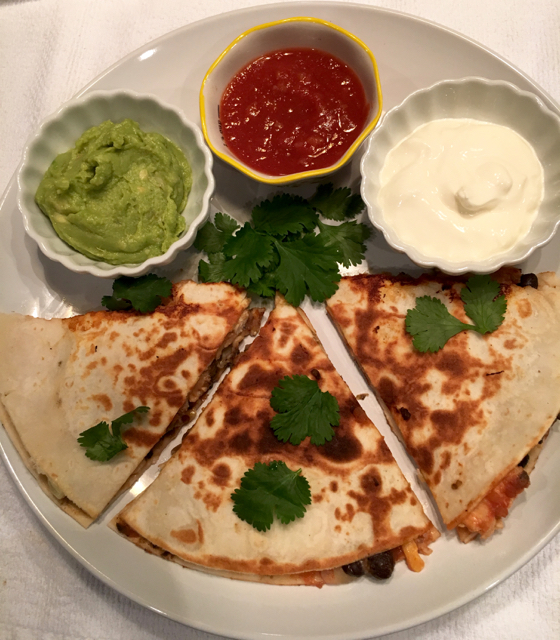 YOU MIGHT ALSO LIKE:
Skillet Chicken Fajitas
Black Beans and Rice Mexican Lasagna
Layered Hot Pizza Dip


DON'T FORGET TO PIN AND SHARE!