This Black Beans And Rice Mexican Lasagna is simple, healthy, yummy and family-approved!
Note: This post contains affiliate links for Amazon products.
I made this quick and easy black beans and rice Mexican lasagna into a gluten-free corn tortilla lasagna. Of course, you don't have to make it gluten-free, but I like that gluten-free tortillas are readily available these days.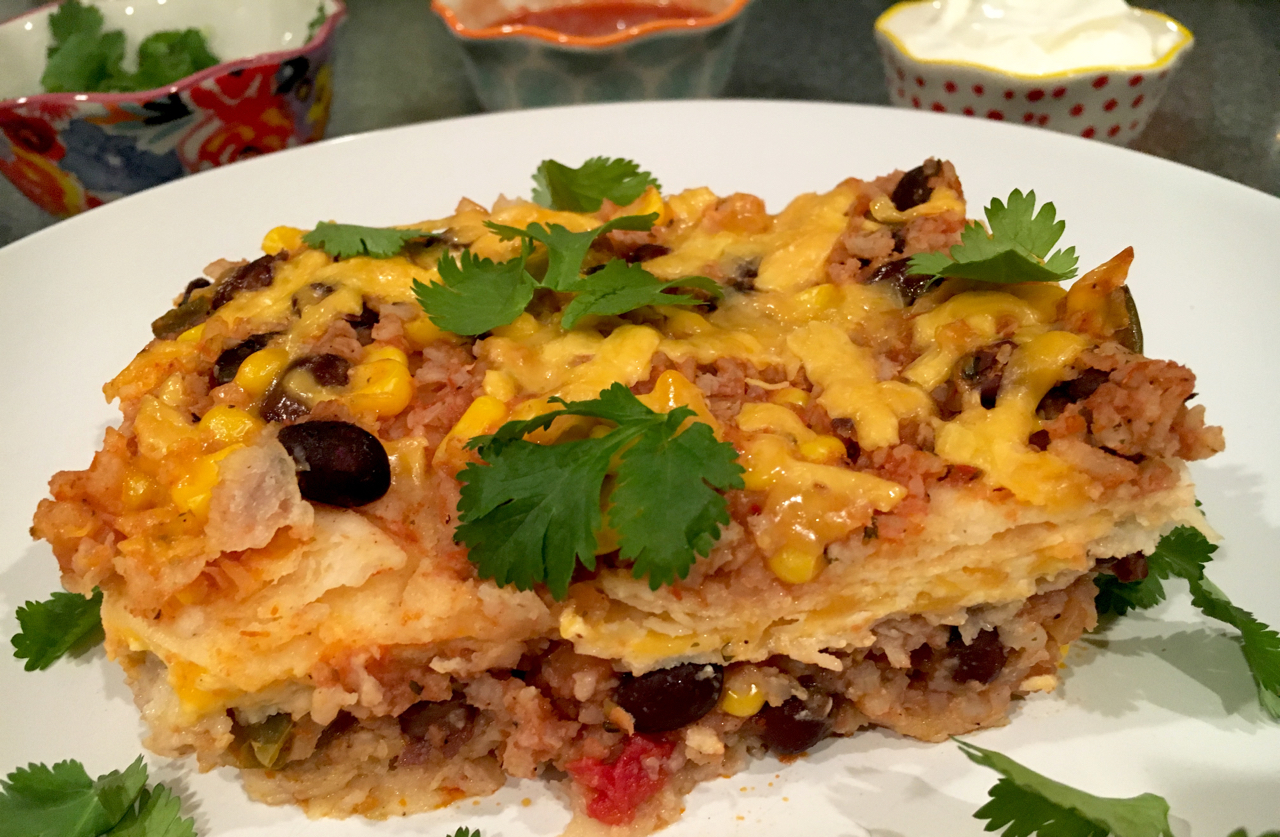 Here's how I put it together:
In a medium pan, I combined 1 cup of cooked brown rice, 1 can of organic black beans (rinsed and drained), 1/2 package of frozen organic corn and 1 jar of organic salsa and heated just until the frozen corn began to thaw and soften. Season with a little salt, chili powder and taco seasoning. Remove from heat and set aside.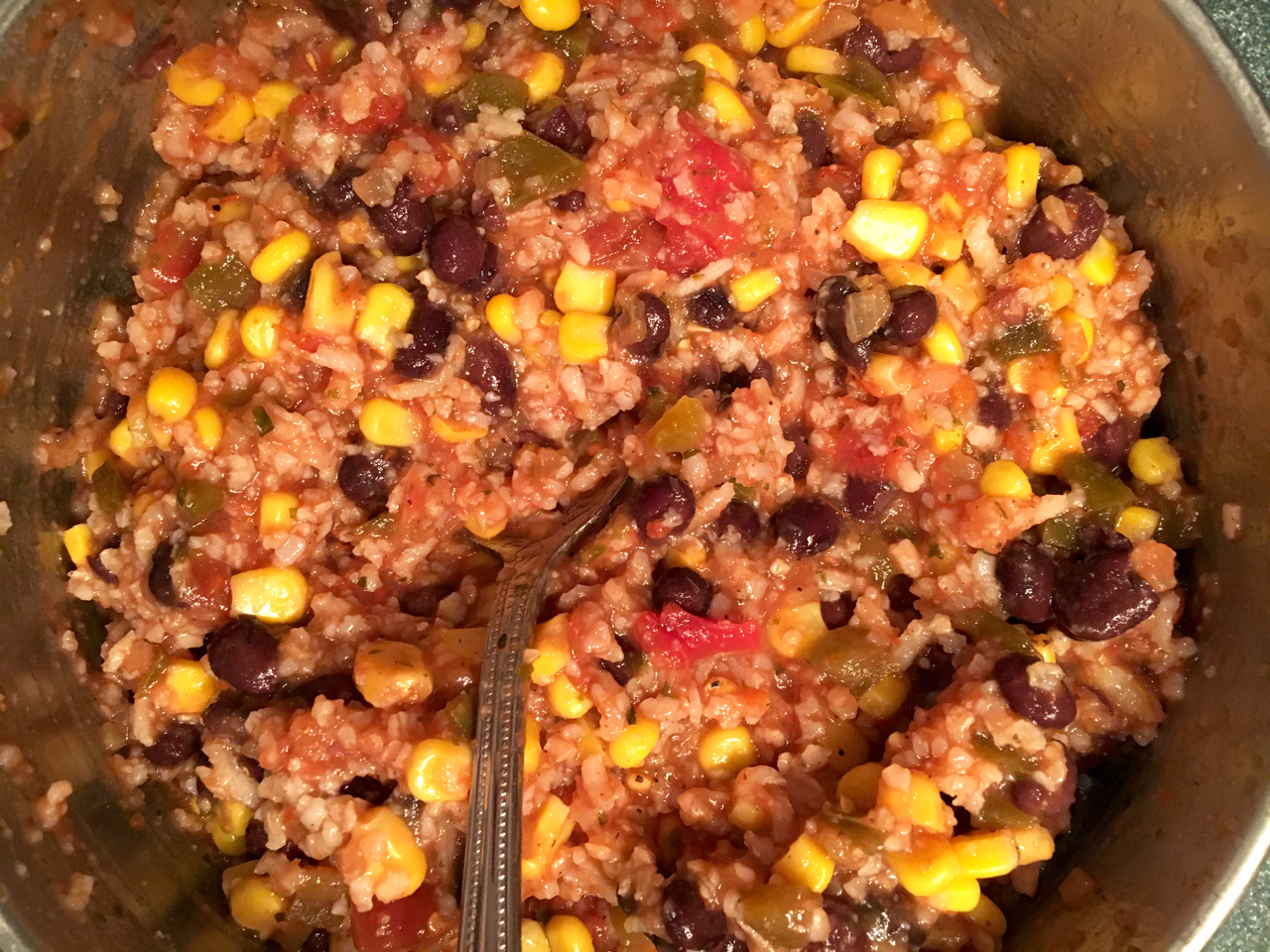 In a small bowl, combine 1 brick of softened cream cheese and 1 cup grated cheddar cheese. (Reserve some cheddar cheese for final topping of casserole.) Stir until well combined. Stir in 1/4 cup chopped green onions. Set aside.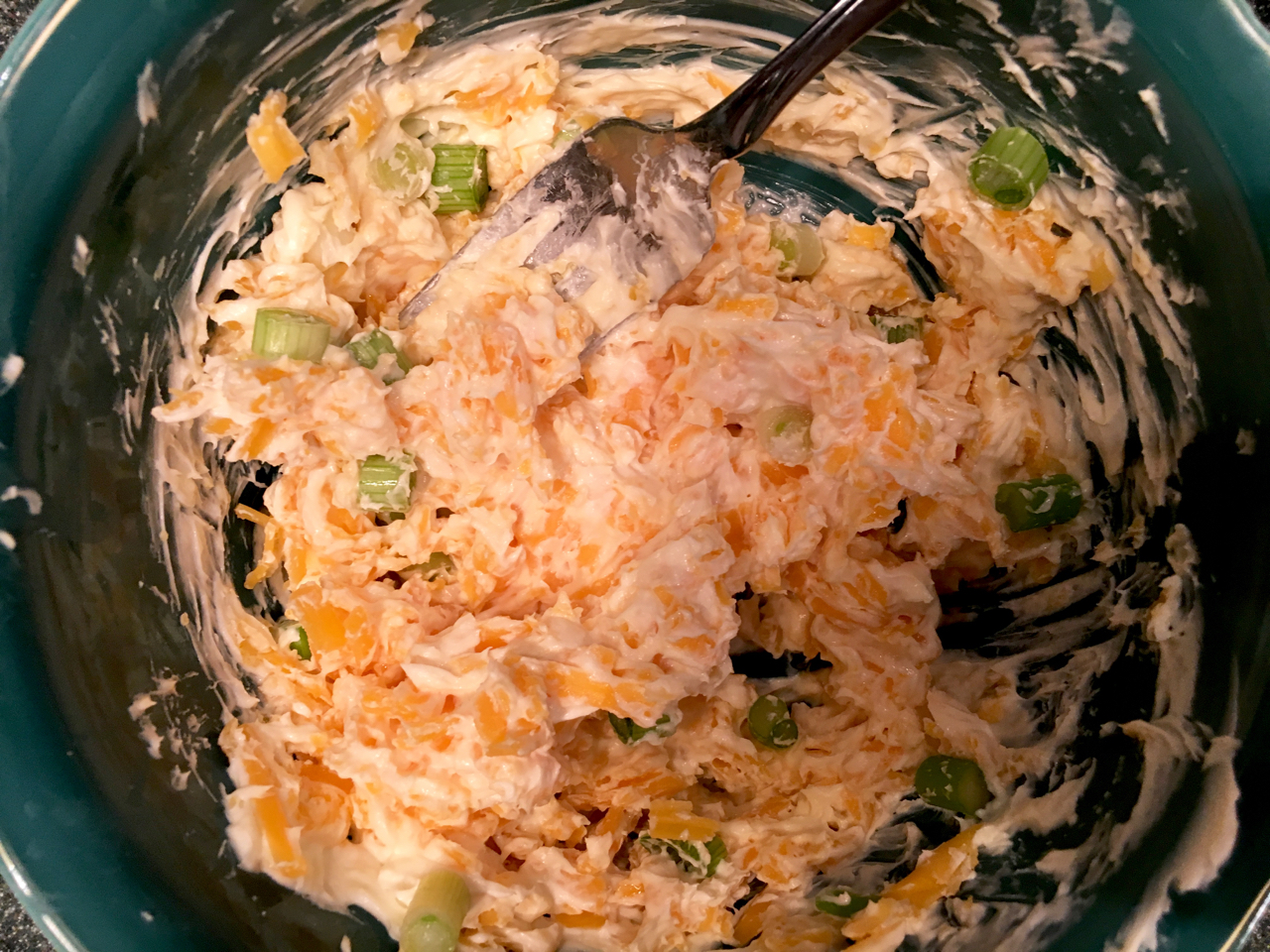 Grease a casserole dish with olive oil. Add a small amount of the black beans and rice mixture to the bottom of the dish, just enough to thinly cover the bottom. On top of that, layer the corn tortillas. I cut mine to fit the dish, but overlapping is fine, too. Layer the dish in this order:
Thin layer of black beans and rice mixture on top of well-oiled casserole dish
First layer of corn tortillas
Layer of black beans and rice mixture on top of first layer of corn tortillas
Second layer of corn tortillas
Carefully spread and layer the cream and cheddar cheese and green onion mixture on top of corn tortillas.
Third layer of corn tortillas
Add any remaining black beans and rice mixture and sprinkle remaining cheddar cheese on top.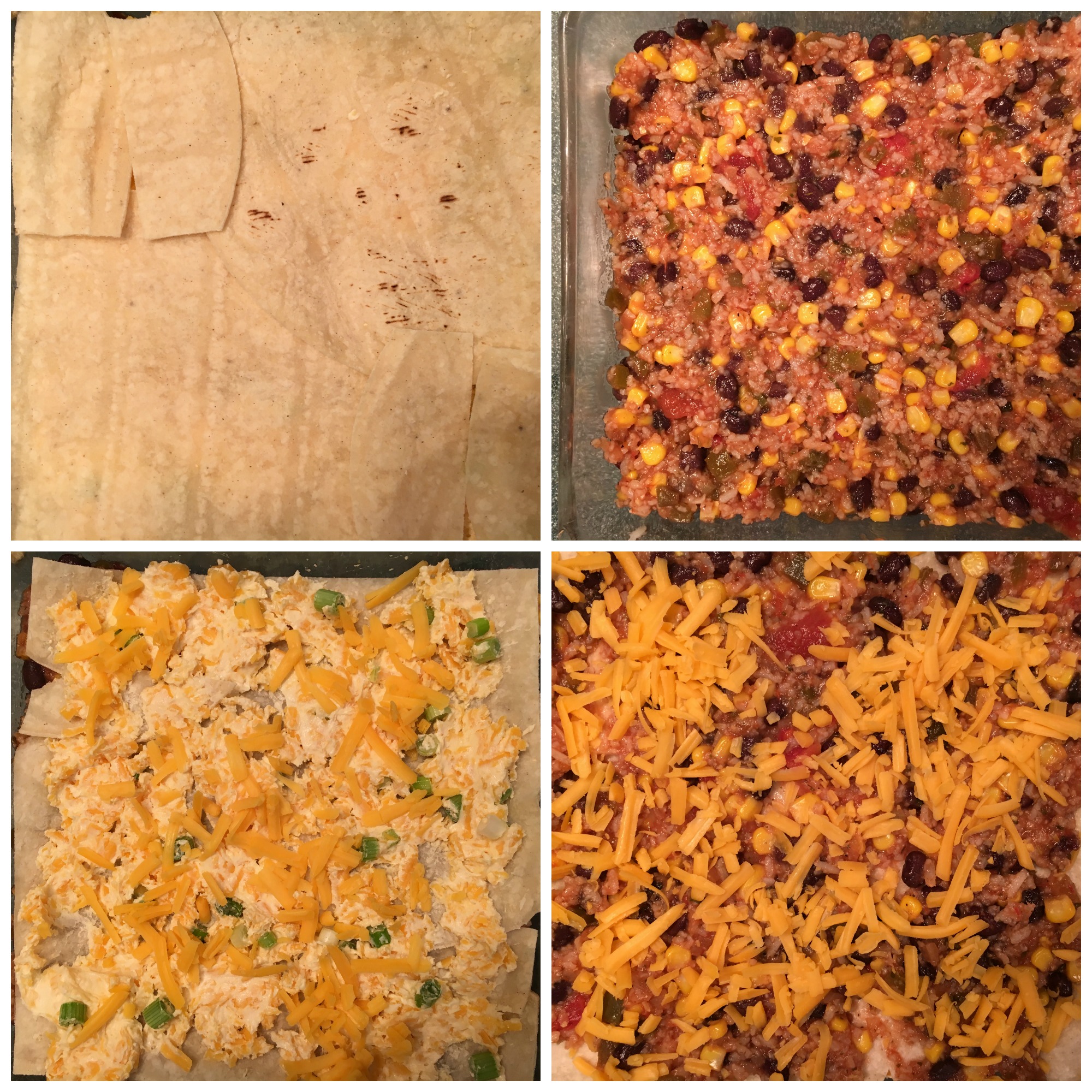 Cover with foil and bake at 350° for approximately 45 minutes or until cheese on top is melted and bubbly.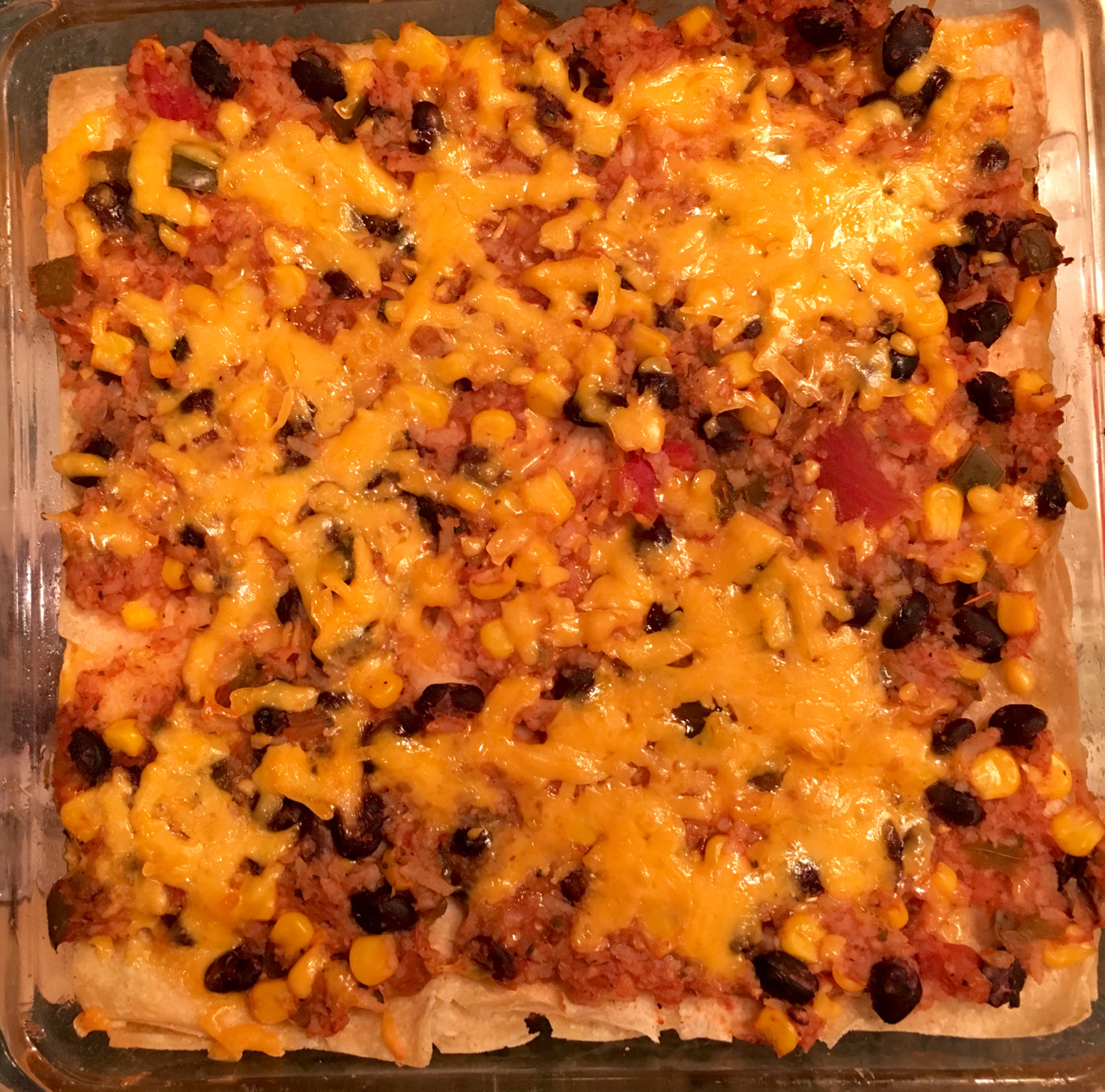 Serve with cilantro, salsa and chips and sour cream.
Leftovers? Reheat and enjoy again!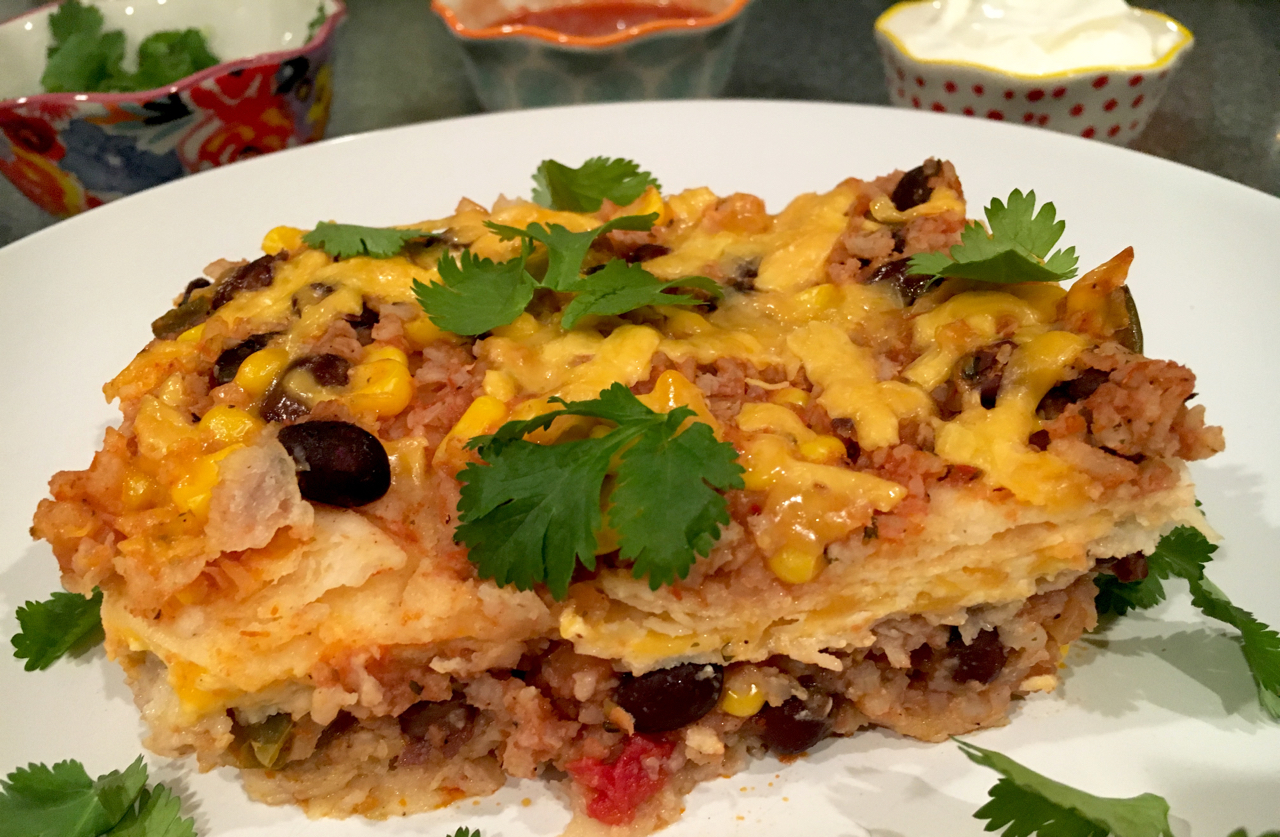 YOU MAY ALSO LIKE:
Skillet Chicken Fajitas
Chicken, Black Beans and Corn Quesadillas
Loaded Baked Potato Salad
Note: This post contains affiliate links for Amazon products.

DON'T FORGET TO PIN AND SHARE!