This easy Layered Hot Pizza Dip is perfect for game day parties or anytime you need a cheese fix! Packed with a variety of cheese, veggies and pepperoni, this dip is perfect for Super Bowl parties and beyond.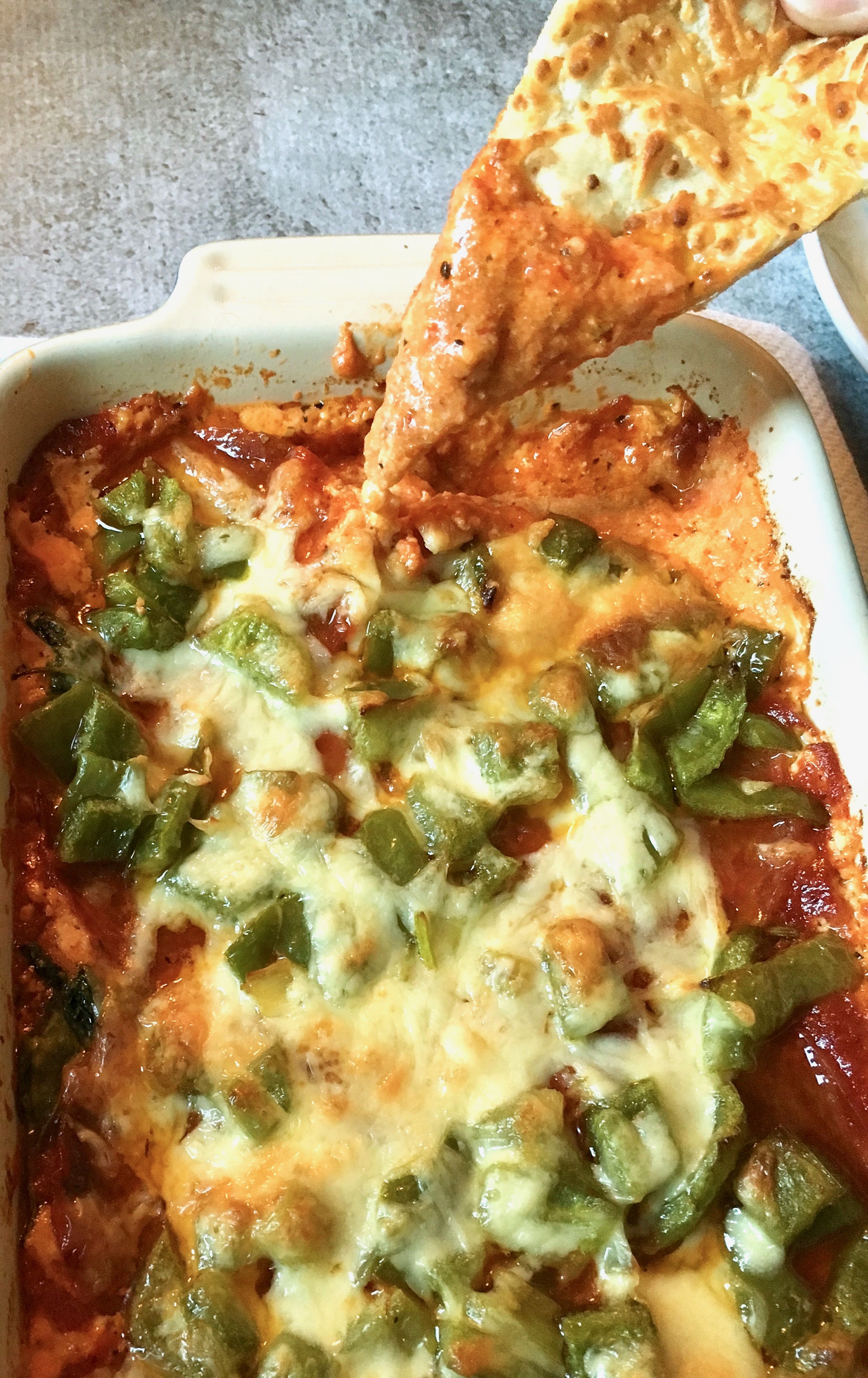 So basically, this is a crustless pizza, and because of that, it's gluten-free. This dip / appetizer is packed full of veggies, cheeses, and pepperoni goodness and I promise, you won't miss the crust at all!

I used my favorite rectangular baking dish, but you can also use an oval or round dish.
The layers are easy to assemble starting with a kicked-up cream cheese layer, followed by pizza sauce, then more cheese and spinach (optional – could sub with sausage if you prefer a meaty dip), then layer on the pepperoni, hit with diced onion and green peppers and finish with topping of mozzarella cheese.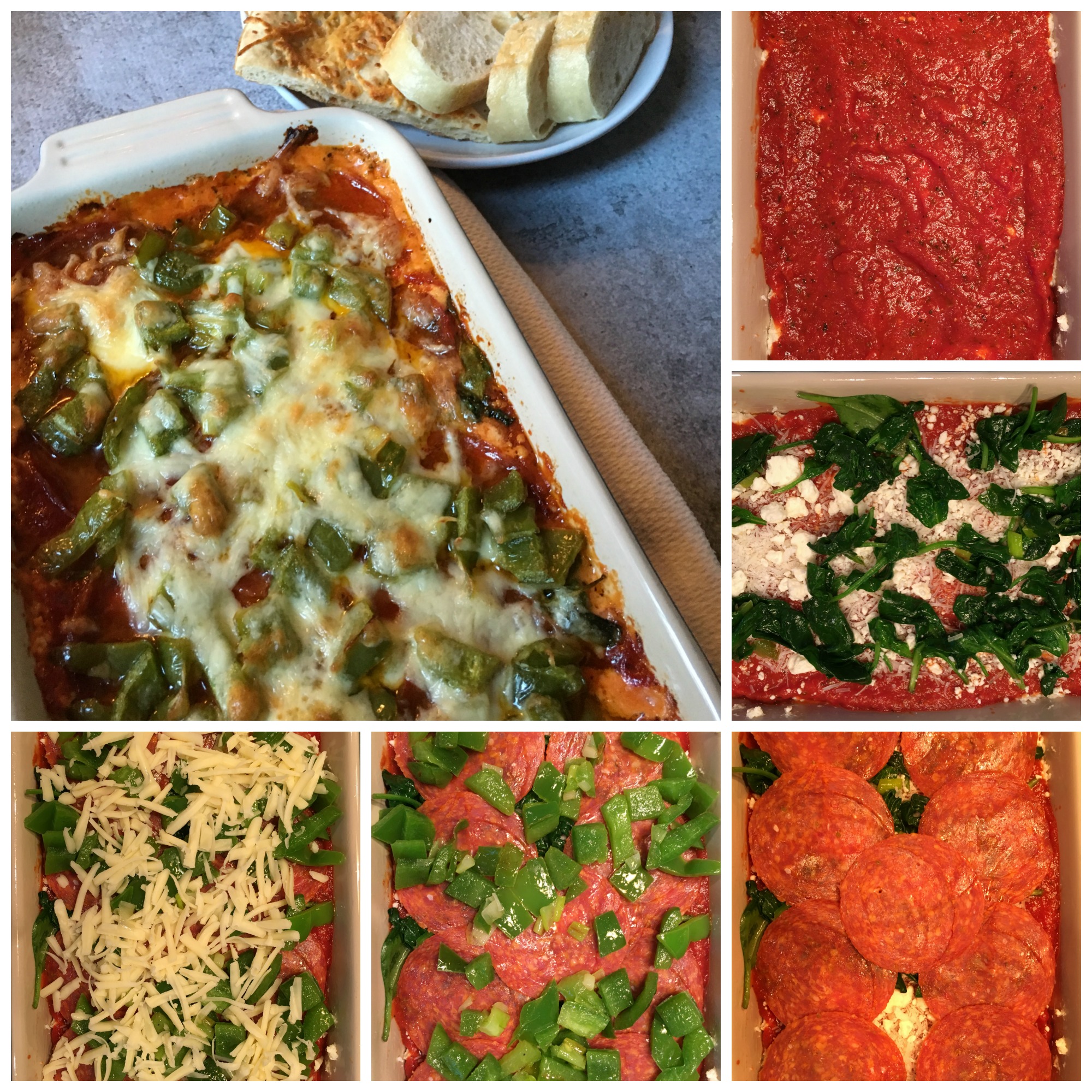 Slide the layered dip into the oven and bake, uncovered, for 20-25 minutes, or until the cheese is melted, bubbly, and browning on the edges.
Serve it up with pita chips, bread, crackers, veggies…basically whatever floats your boat and is dip-able.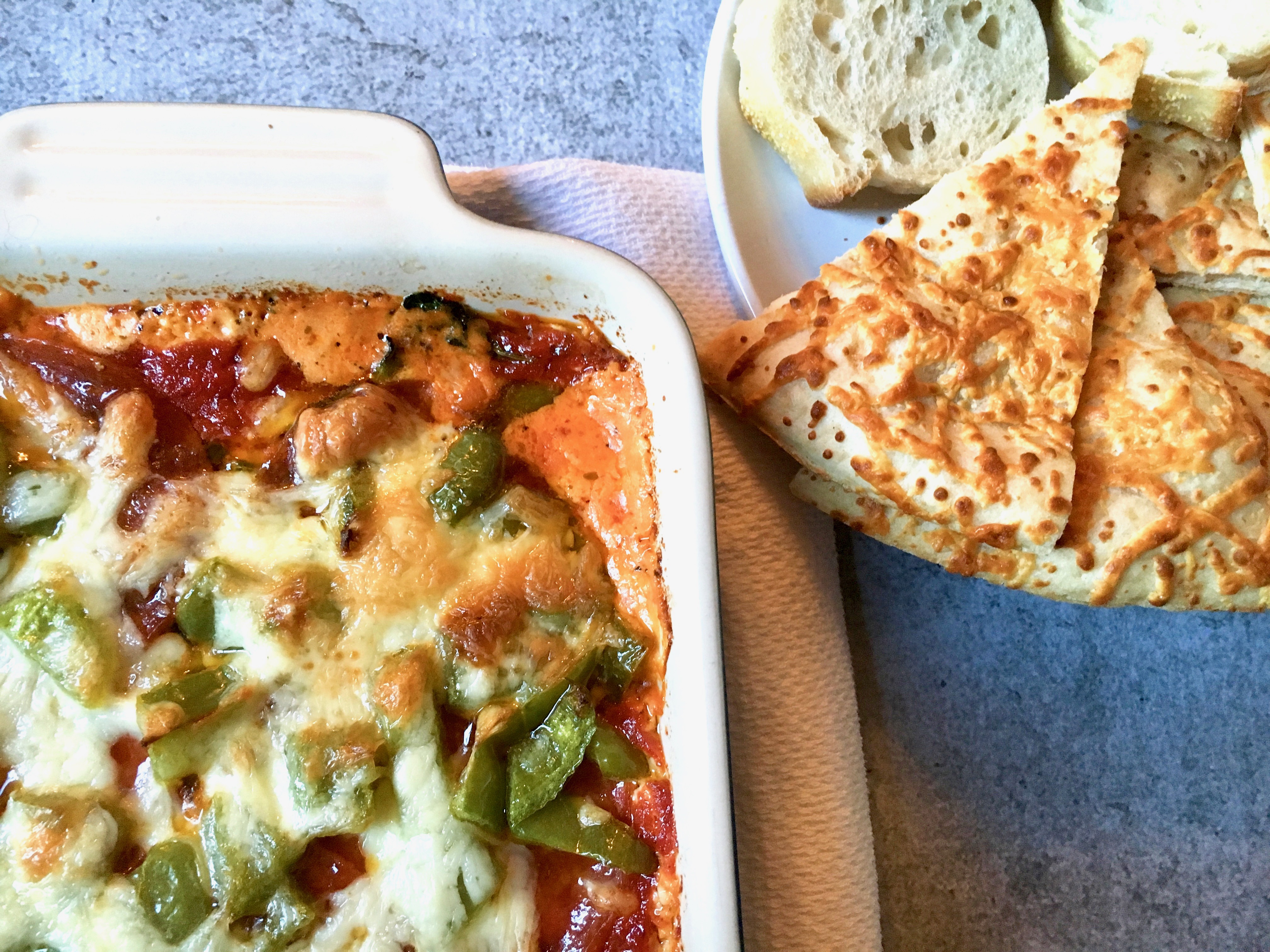 Did I mention you won't miss the crust? I mean, look at all that pizza topping and cheesy goodness! What crust?!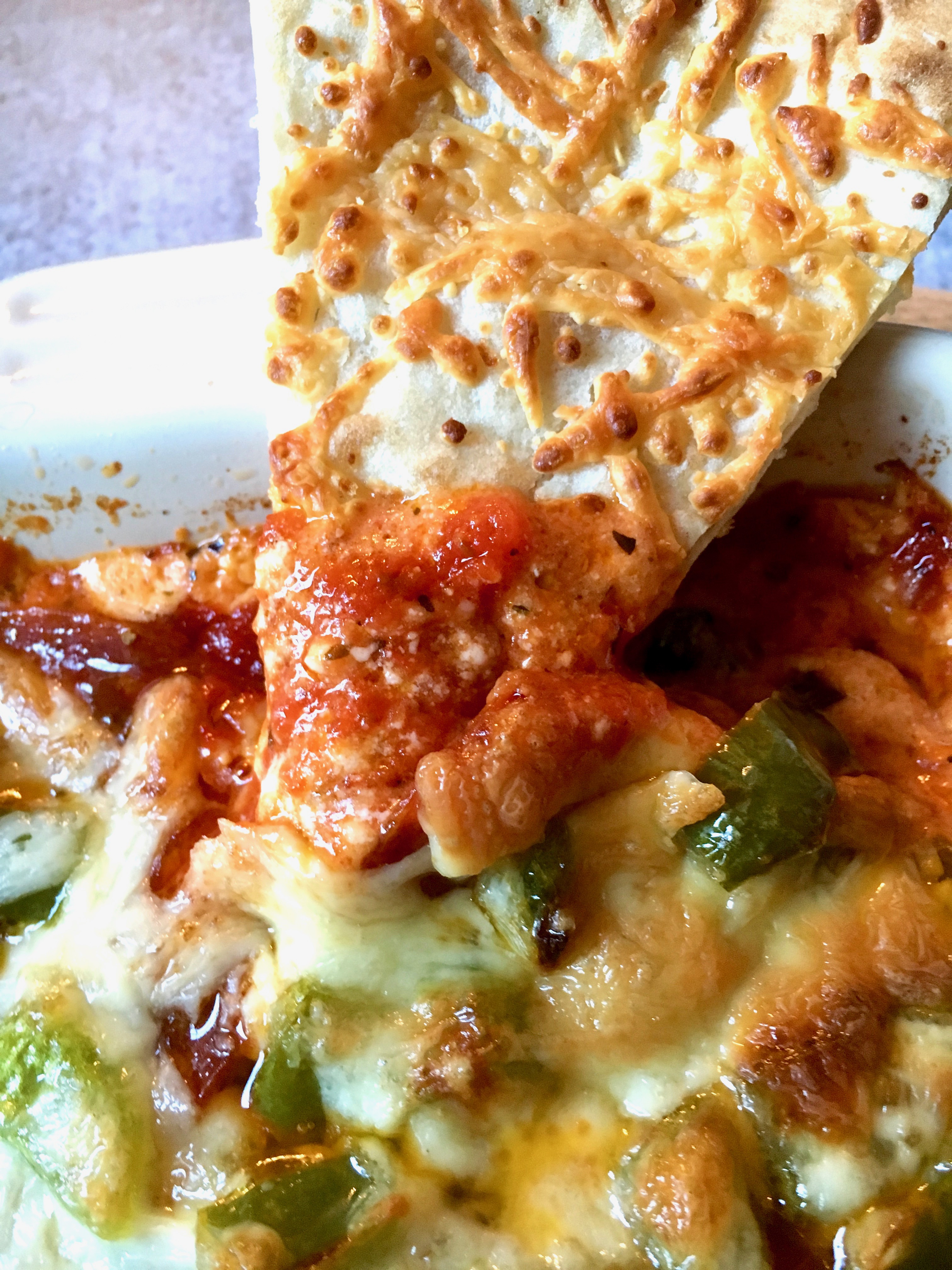 Here's a simple video of the process:
YOU MAY ALSO LIKE:
Hot Spinach and Artichoke Dip
Roasted Red Pepper and Garlic Hummus
15 Easy Holiday Appetizers

Layered Hot Pizza Dip
Layered Hot Pizza Dip
Ingredients
8 ounces cream cheese, softened
1 cup freshly grated parmesan cheese
2 teaspoons Italian herb seasoning
½ teaspoon garlic powder
⅓ cup feta cheese
½ cup wilted spinach - optional (I lightly saute mine)
1 cup grated mozzarella cheese
1 cup pizza sauce
10-12 pepperoni slices
⅓ cup cooked Italian sausage (optional)

1/2 cup chopped green bell pepper

1/4 cup chopped onion
Instructions
Preheat oven to 400 degrees F. Grease or spray a baking dish with non stick cooking spray.


In a medium bowl, mix the softened cream cheese with1/2 cup cup parmesan cheese, ¼ cup mozzarella cheese, Italian seasoning, and garlic powder. Stir well to combine.


Spread the cheese mixture evenly over the bottom of the baking dish.


Next, spread the pizza sauce over the cheese mixture.


Sprinkle the feta cheese, remaining parmesan cheese and spinach over the pizza sauce to cover it.


Then layer on the pepperoni and crumbled sausage (optional).


Next, add the onions and bell pepper.


Finish by sprinkling the remaining mozzarella cheese on the top.


Bake for 20-20 minutes until cheese is melted, bubbly, and browning on the edges.


Remove and let cool just a bit before serving.
DON'T FORGET TO PIN AND SHARE!