Broccoli is the star of this green, healthy soup. Preparation is quick and easy, so you can have this creamy broccoli soup on the table in about 15 minutes.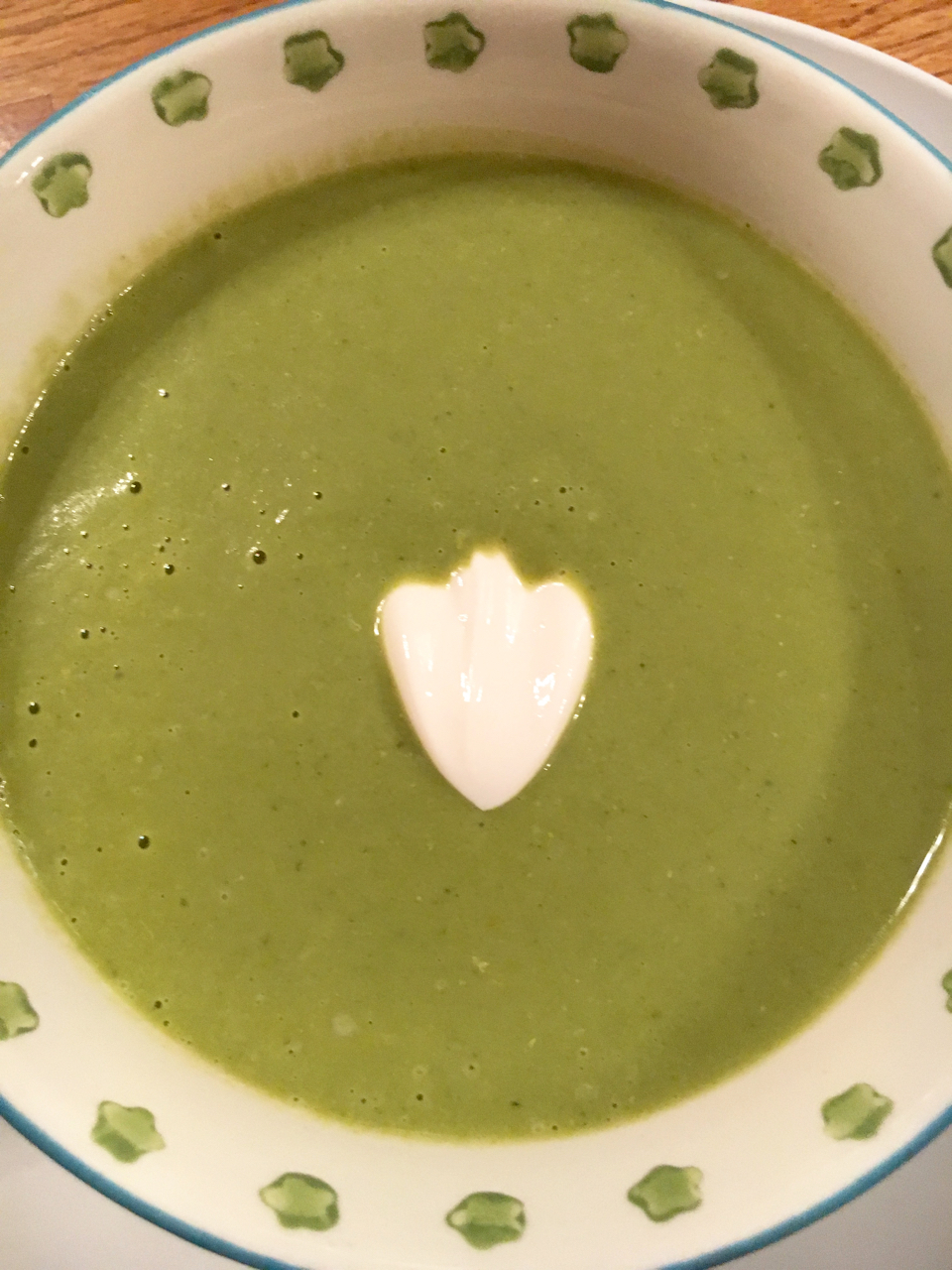 Note: This post contains Amazon affiliate links.
I like to start with a head of organic broccoli. I wash it and cut the florets from the main stalk. I steam the florets for about 5 minutes. I use a stainless steel steamer set like this one:
While the broccoli is steaming, add 1 cup vegetable broth to your blender.  I like to use Pacific's organic broth. Chop 1/4 cup green onion and throw that in the blender, too. If you want a more subtle onion flavor, saute the onion first, or use onion powder instead. Once the broccoli has steamed, carefully add about half it to the blender and process.
Add 1 cup organic half and half and the remainder of the broccoli. Season with salt and pepper. Blend it. If soup is too thick, add more a little more broth OR half and half and process again. Repeat until you get desired result. Pour soup into a saucepan and heat on medium-low just until soup is warmed.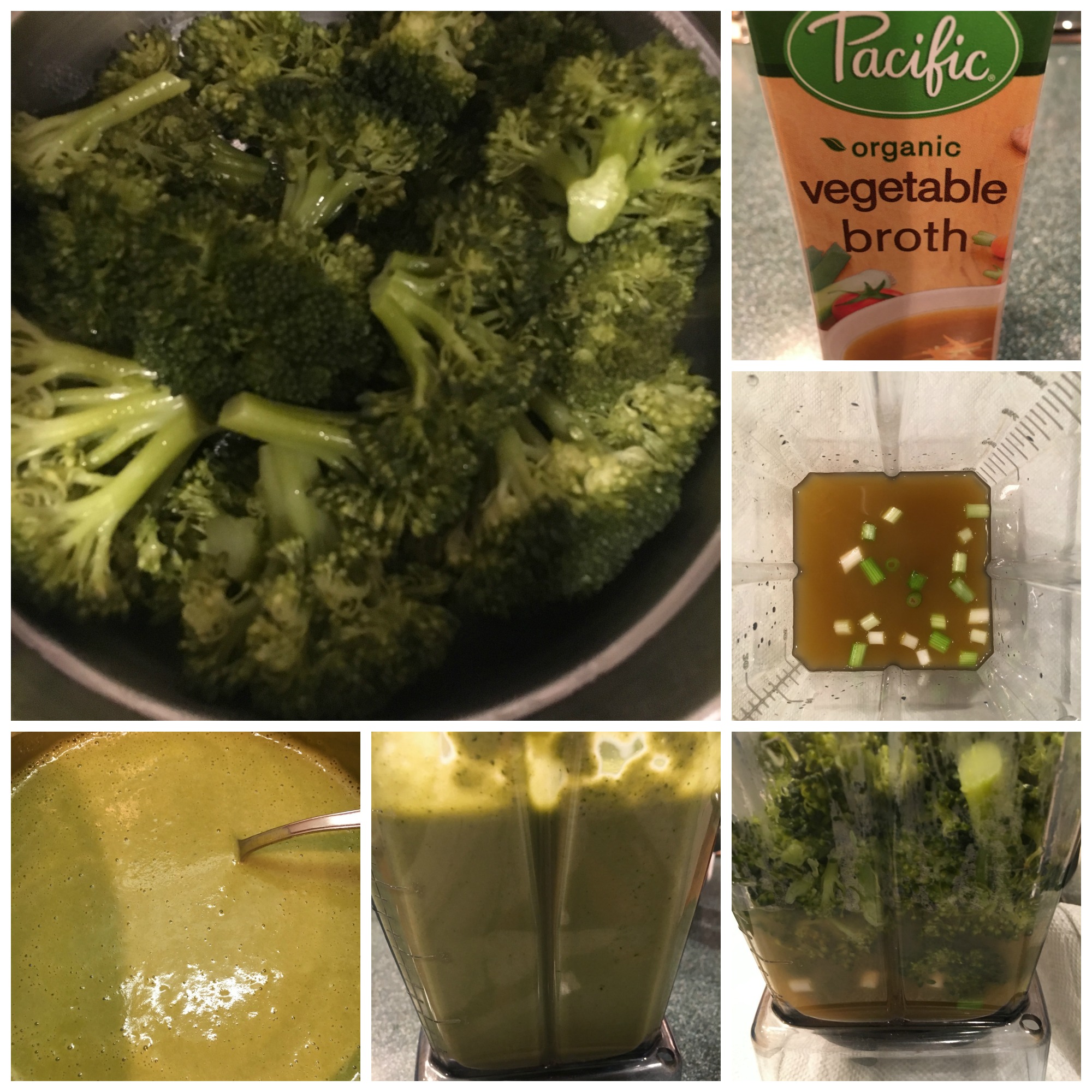 Serve with dollop of organic sour cream.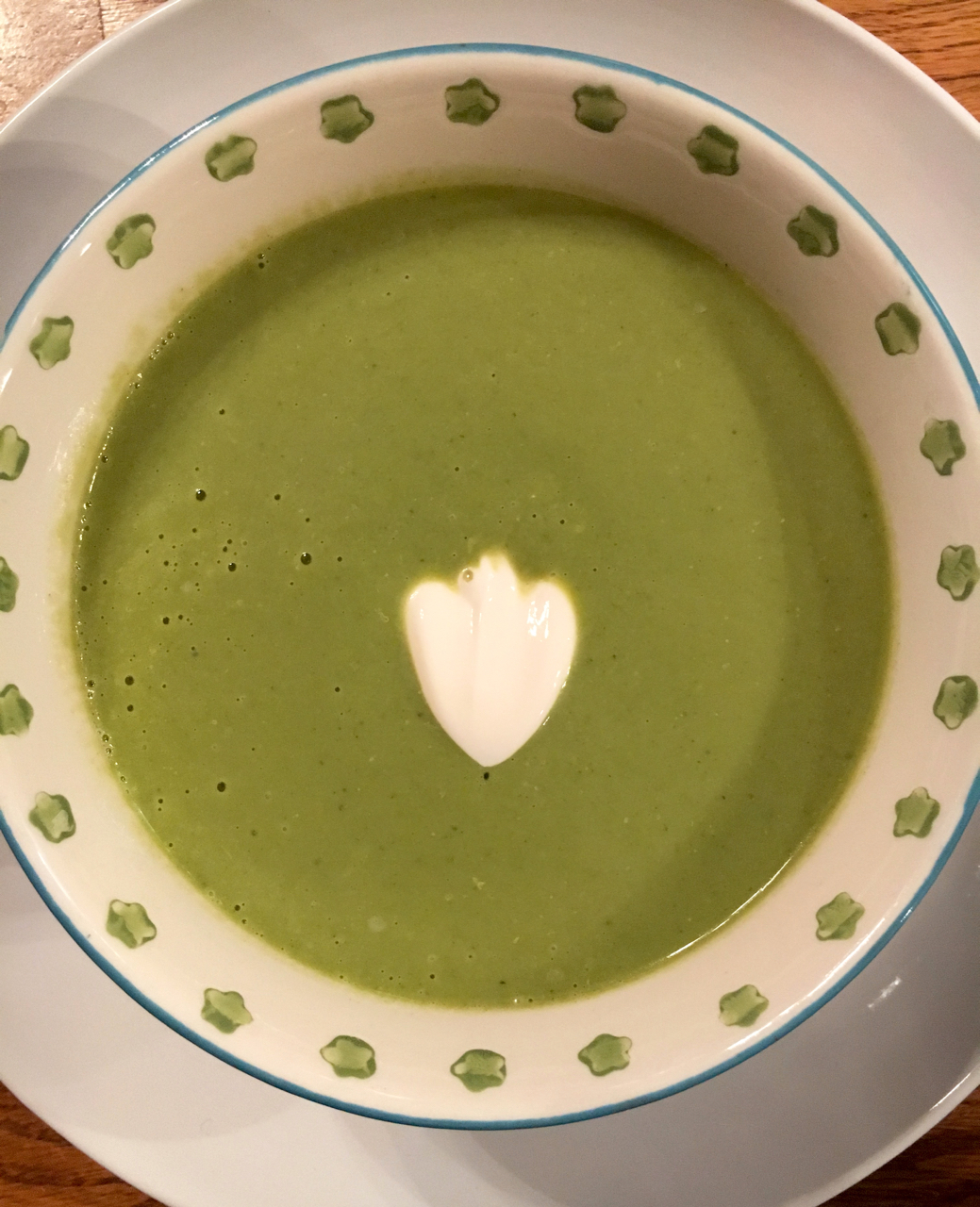 YOU MAY ALSO LIKE:
15 Warm and Cozy Soup Recipe
Roasted Cauliflower Soup
Minestrone Soup with Gluten-Free Pasta

DON'T FORGET TO PIN AND SHARE!