These Gluten-Free Apple Pie Shortbread Bars are a delicious combination of an apple pie and an apple crisp!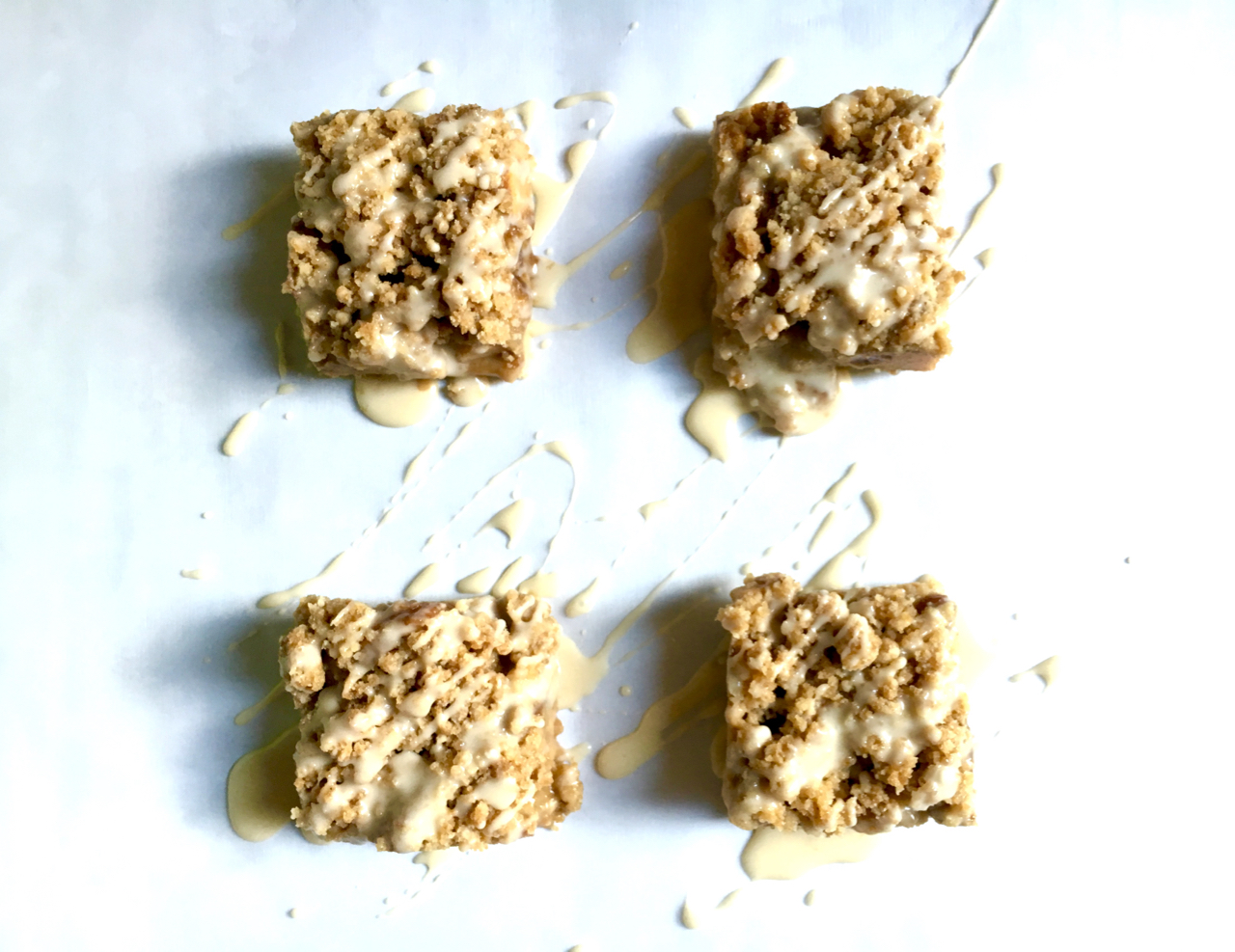 Note: This post contains Amazon affiliate links.
These gluten-free apple pie shortbread bars and simple to make and are yummy with or without the gooey drizzle on the top.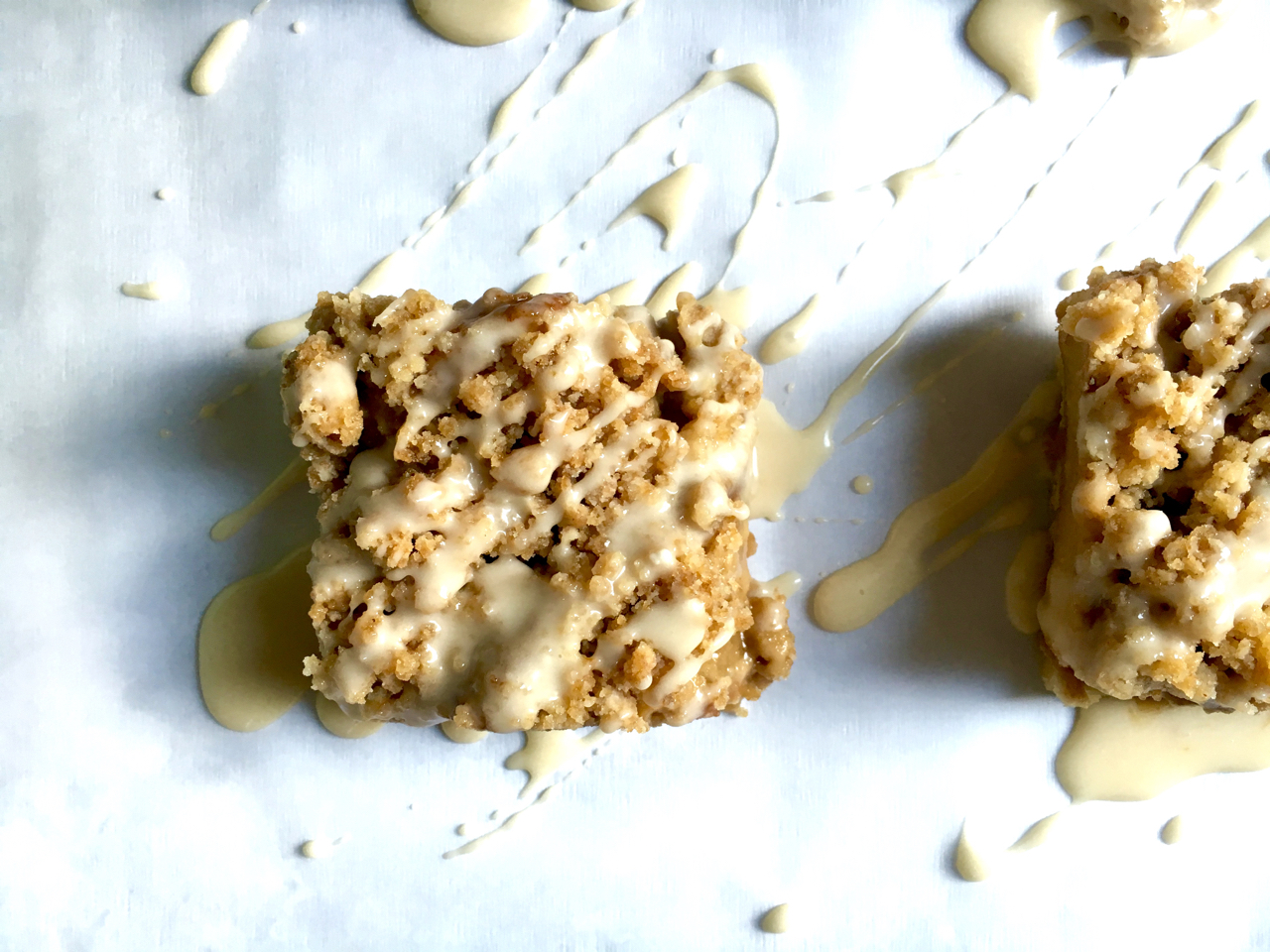 Without the drizzle: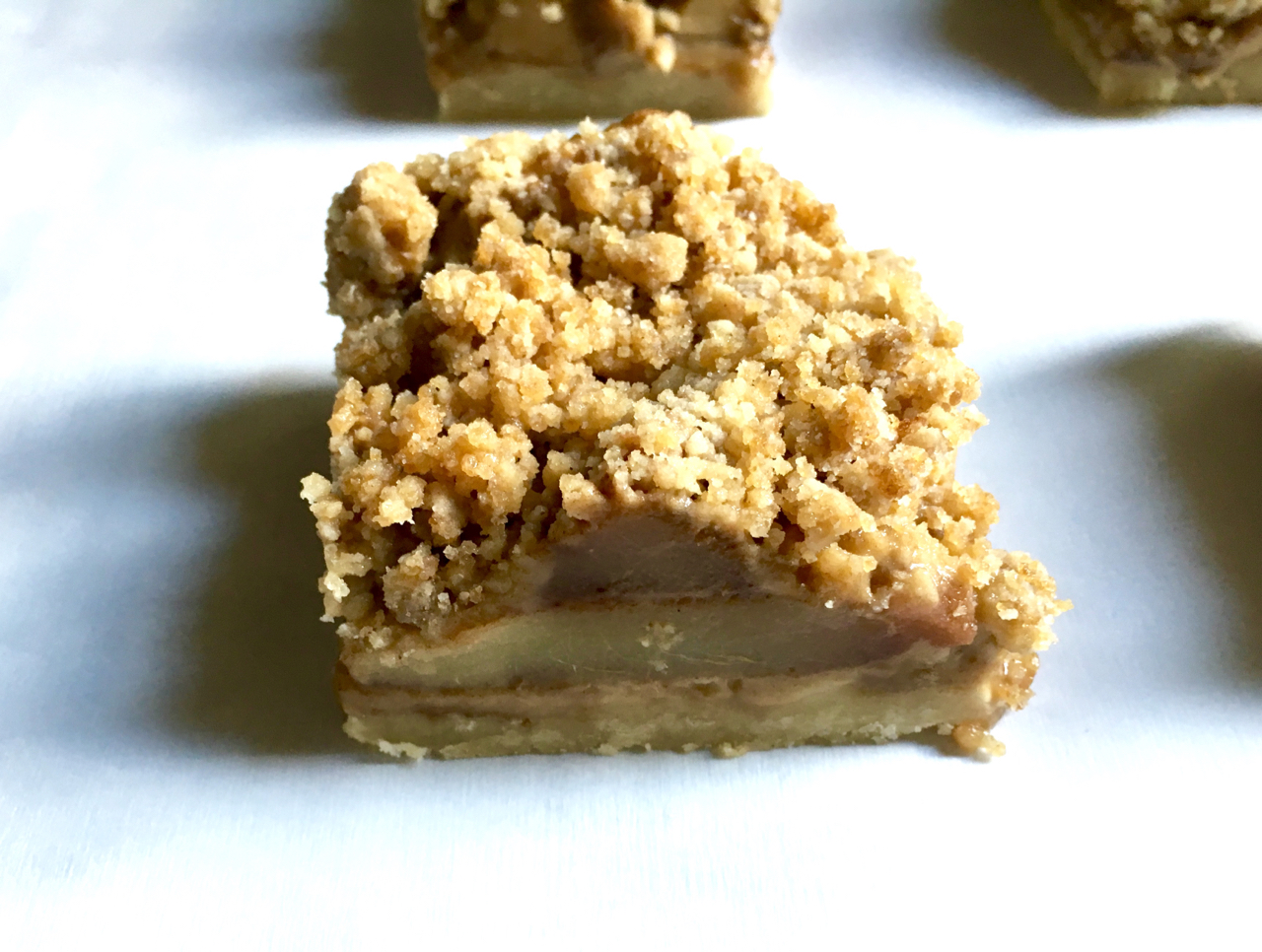 Here's how it came together. Using my KitchenAid stand mixer, I made the gluten-free shortbread and pressed it into the bottom of a parchment-lined 8 x 8 baking dish. While I baked the shortbread for 15 minutes, I assembled the apple filling in a large bowl and spiced up the apple slices with ground cinnamon, ginger, cloves, nutmeg, brown sugar, and a little gluten-free flour.
I also had time to make the crumb topping mixture with melted butter, brown sugar and gluten-free flour. I like Bob's Red Mill Gluten-Free 1-to-1- Baking Flour for this recipe.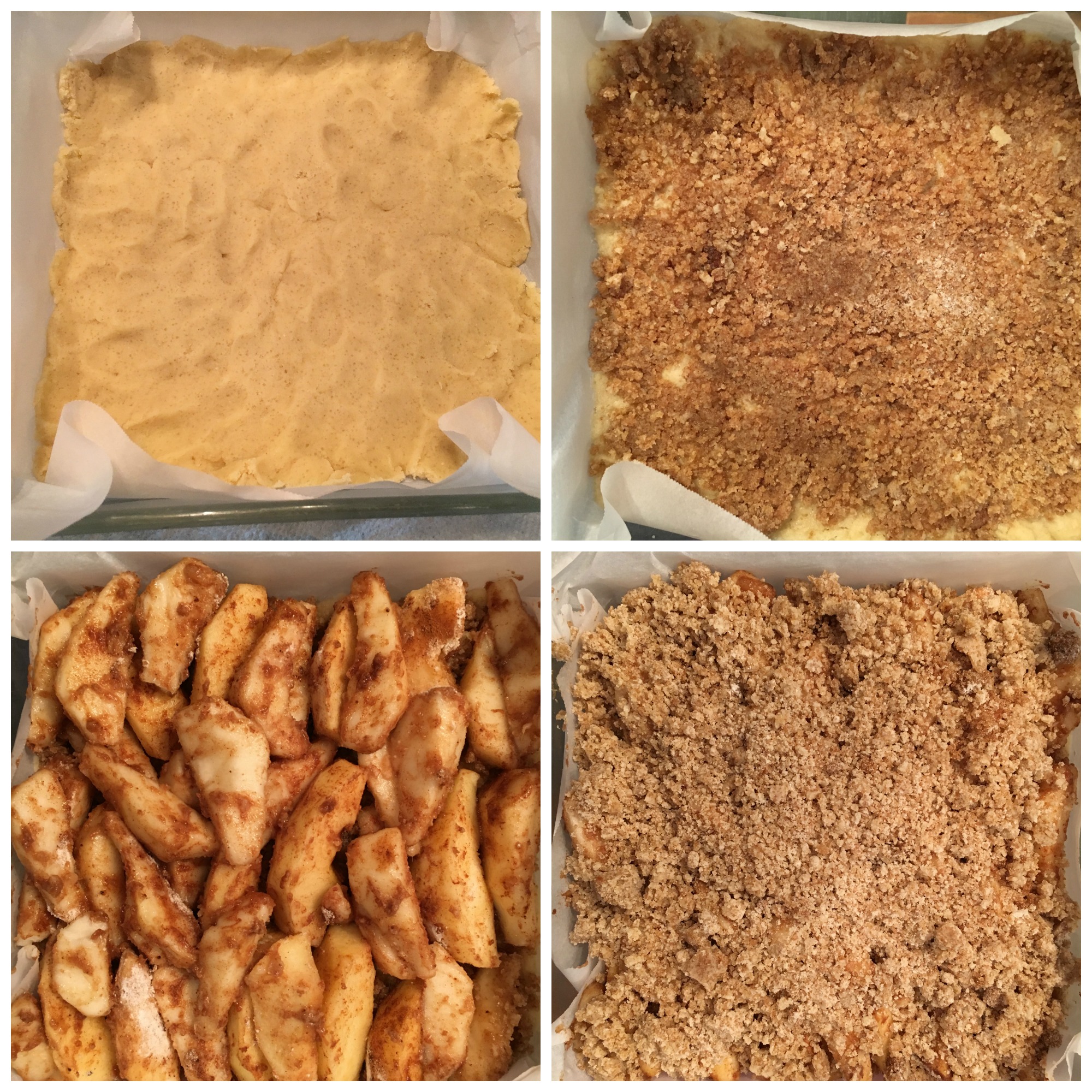 Once  the shortbread was finished baking, I topped it with half of the crumb mixture, added the sliced apple mixture, and then completed it with the remainder of the topping. I baked it for 45 minutes and then let it cool for a few hours before refrigerating it overnight.
The next day, after it was set, I lifted it out of the pan and cut it into bars. I made a quick drizzle with powdered sugar, milk, and vanilla and decorated the bars. This last step is totally optional, but I like a little gooey drizzle just to top it off.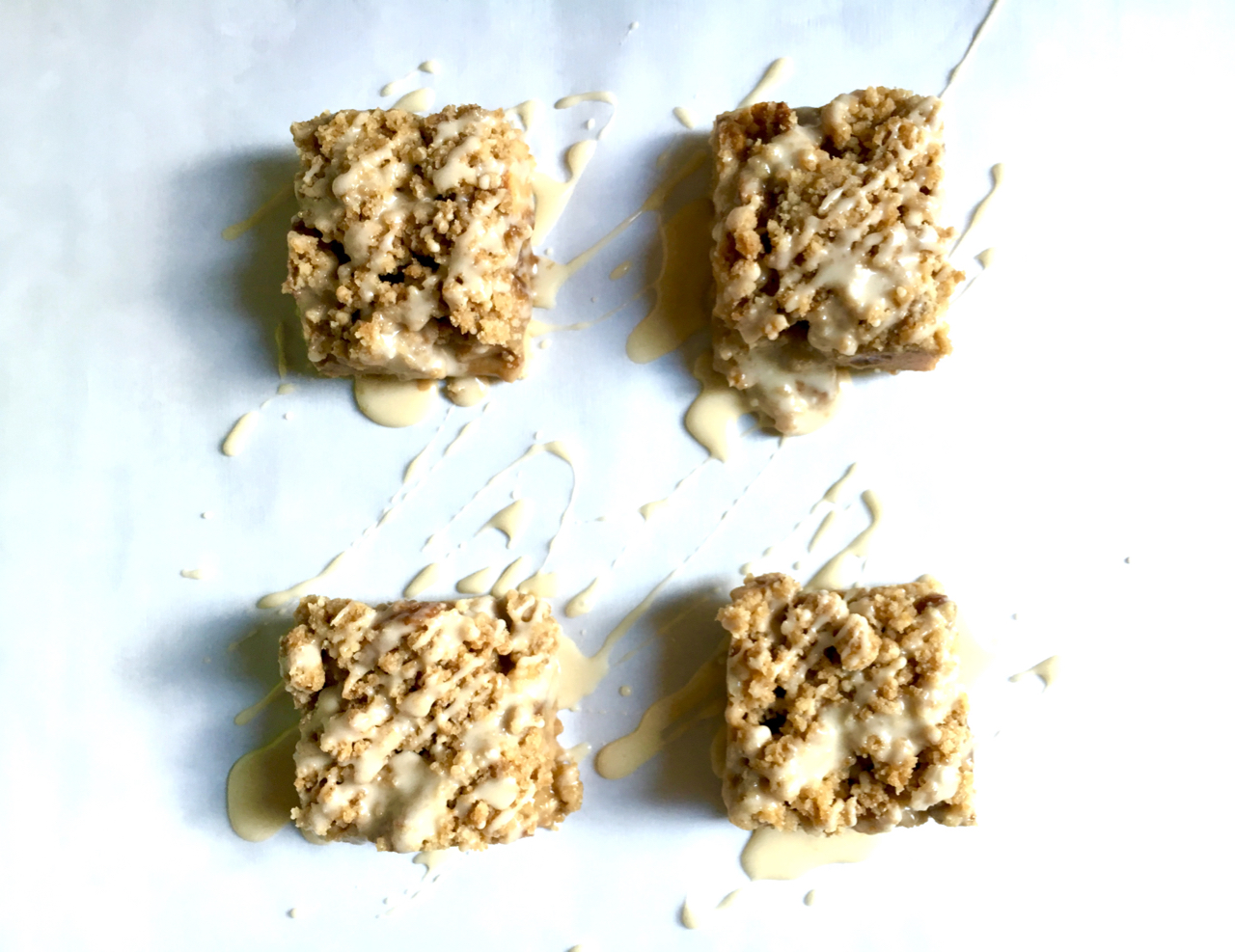 Result? Seriously apple pie slash apple crisp heaven!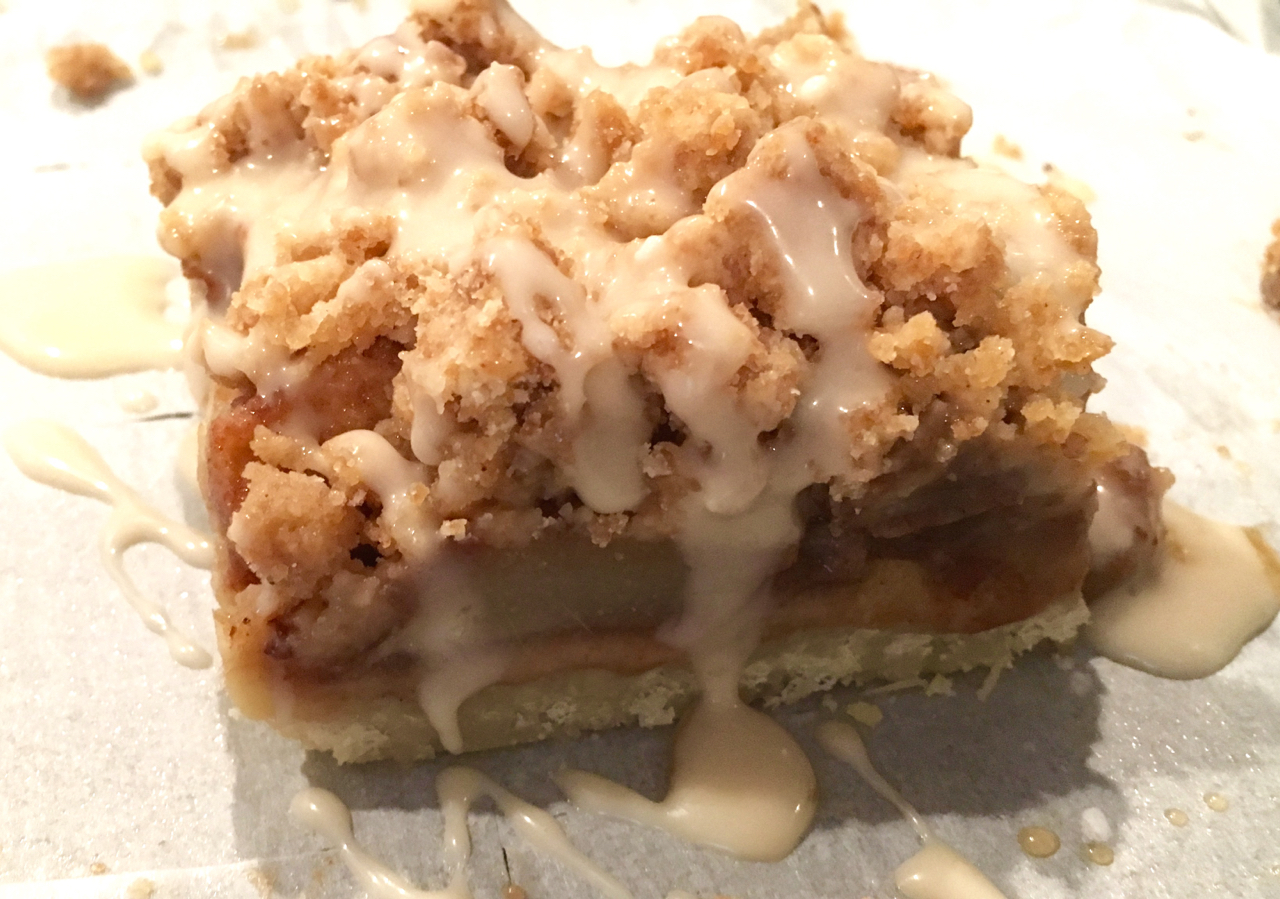 What would make this over-the-top? A scoop of vanilla ice cream on top! Sadly, I did not get that shot before the bars were consumed! But you can just pretend you see that scoop sitting on top…right? 😉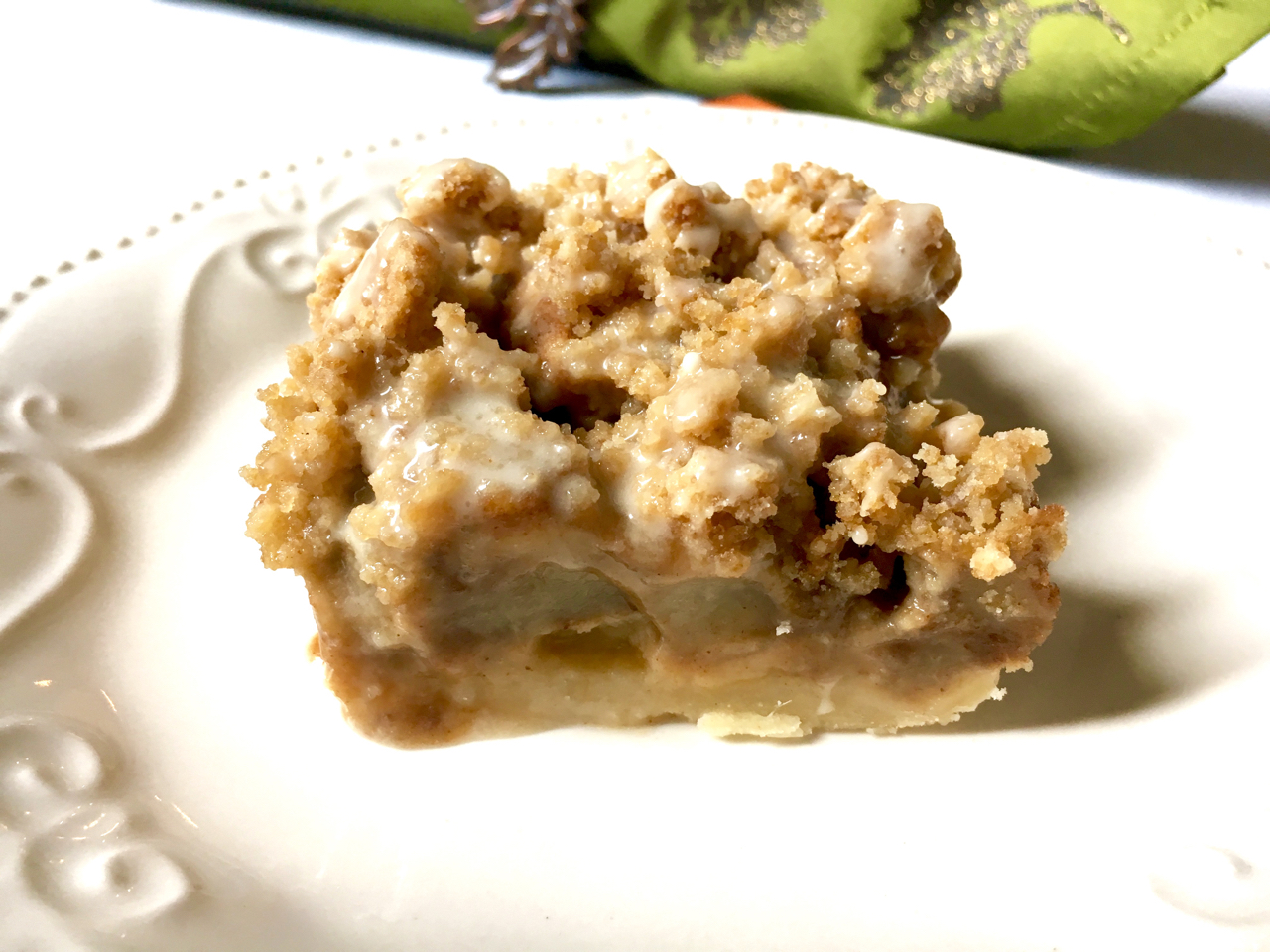 Try these Gluten-Free Apple Pie Shortbread Bars this fall (or anytime) and let me know how you like them!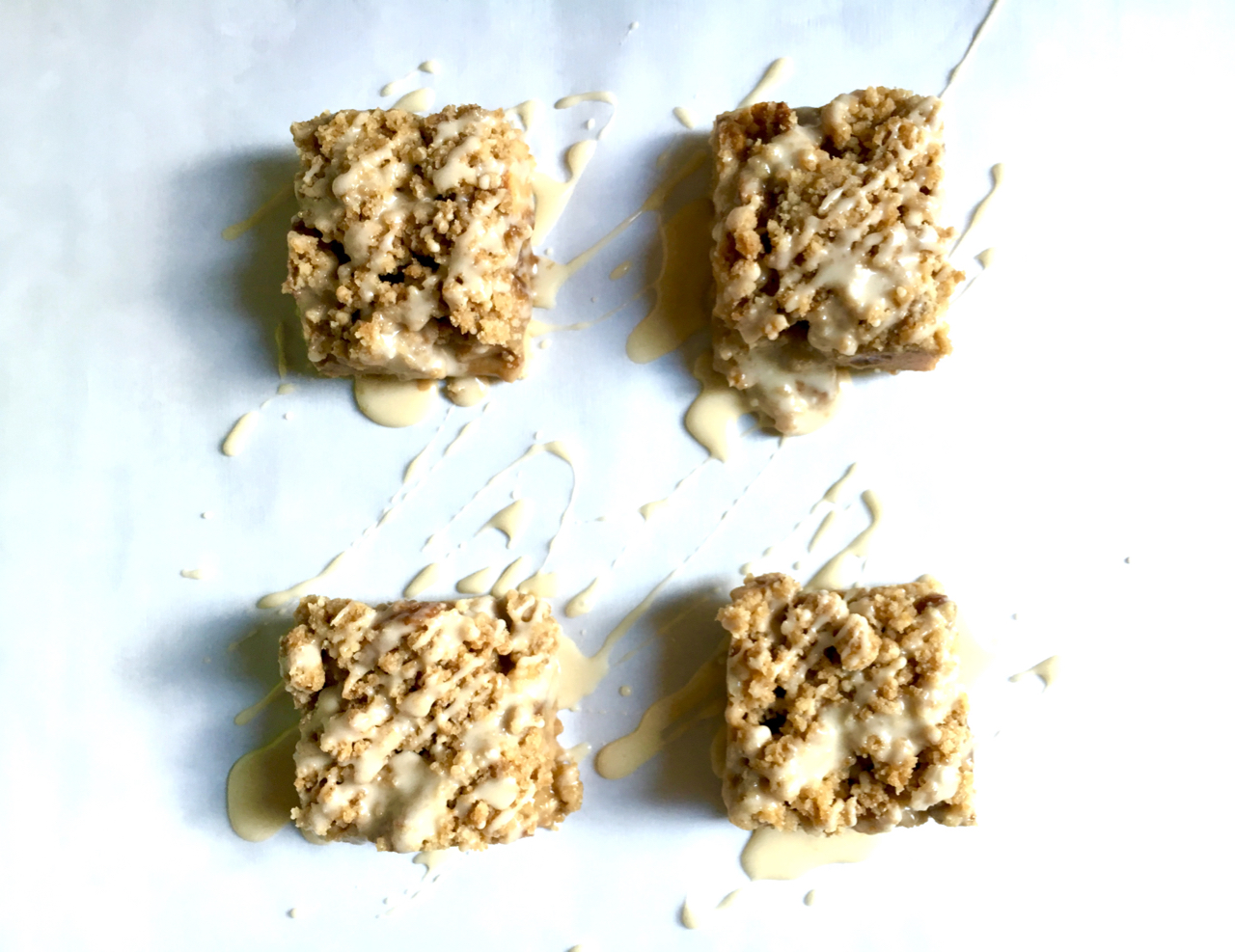 Looking for more gluten-free yummy brownies and bars? You may like these, too:
Gluten-free Cherry Chocolate Blondie Bars
Gluten-free Almond Butter and Chocolate Chip Blondies
Flourless Chocolate Brownies
DON'T FORGET TO SHARE AND PIN!


Save
Save
Save
Save