Savory Dutch Oven Balsamic Chicken And Vegetables are a fall and winter favorite!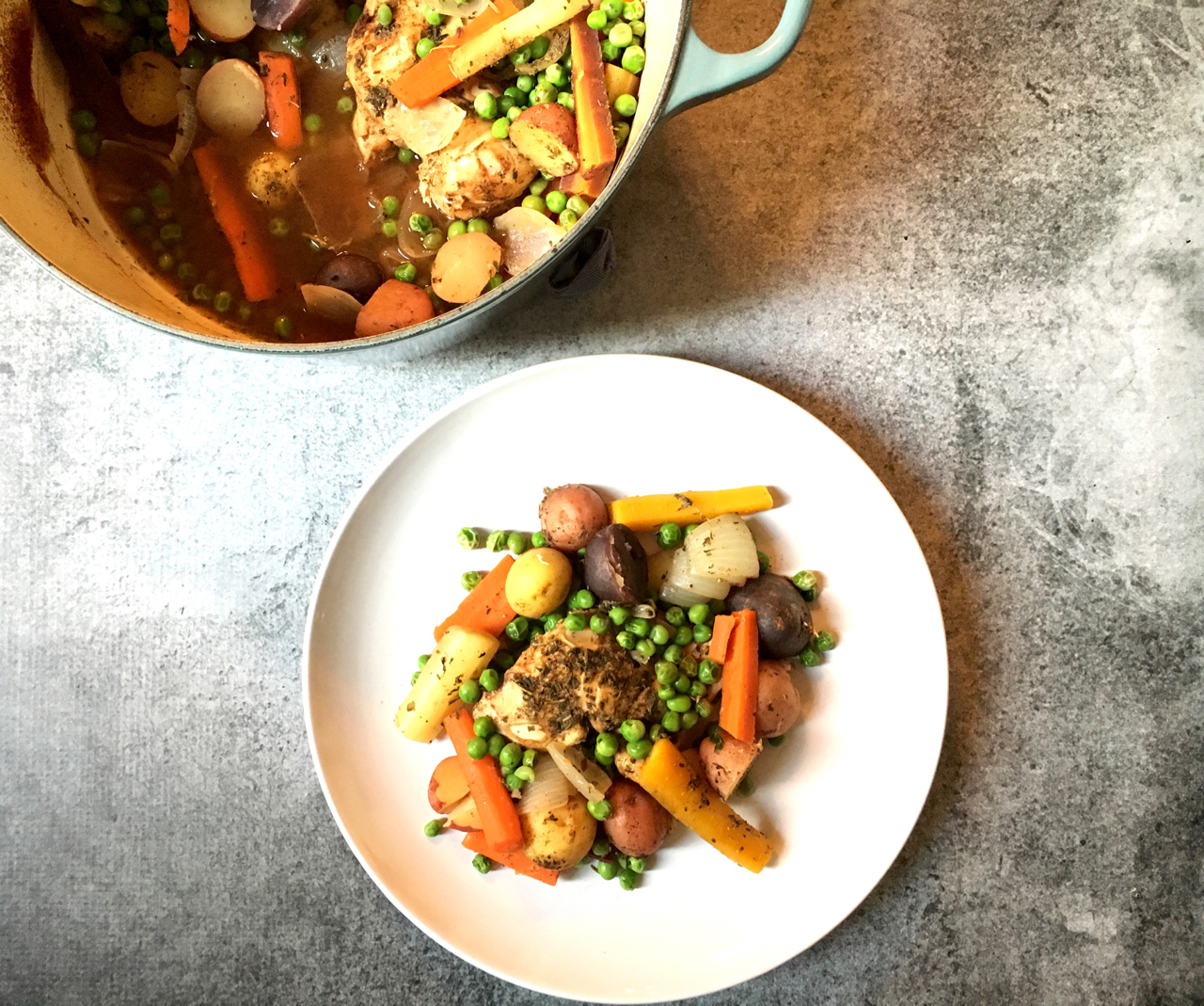 Note: This post contains affiliate links for products on Amazon.
I used a dutch oven for this meal, but you can also use a large baking/casserole dish if you prefer. Just make sure it's large enough to hold all the ingredients without spilling over because you'll need to cover it tightly with foil.
Lightly oil the bottom of your dutch oven with olive oil. Nestle 2-4 boneless chicken breasts in the bottom. I use thin breasts, so if each piece is large and thick, consider butterflying the meat or slicing each breast horizontally to create two thiner pieces from each piece. Then pile on the veggies. I used a bag of tri-colored potatoes, a few rainbow carrots, and one large sweet onion. I chopped them into large chunks and seasoned them with salt and pepper. I also added a few cloves of garlic, rough-chopped. Look how pretty they are!
Want more dutch oven recipes? Check out this amazing cookbook with oodles of recipes for soups, stews, desserts, savory meals and more. It's a keeper!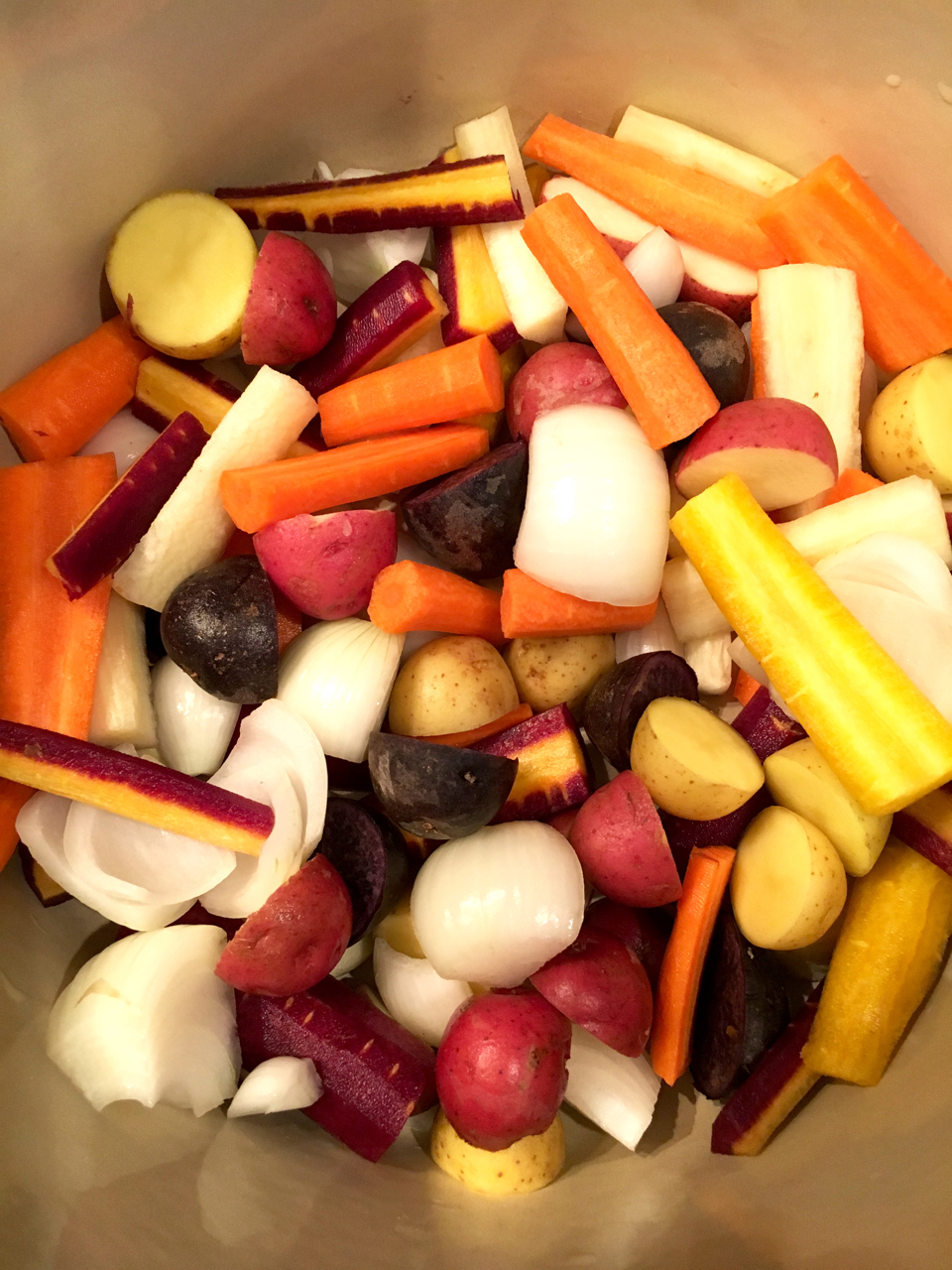 Add 1 cup water or white wine, and 1/3 cup balsamic vinegar to the pot. Lastly, add some herbs – I used about 1 tablespoon of an Italian seasoning blend. Fresh herbs would be amazing if you have them on hand. Put the lid on and bake for an hour at 350°.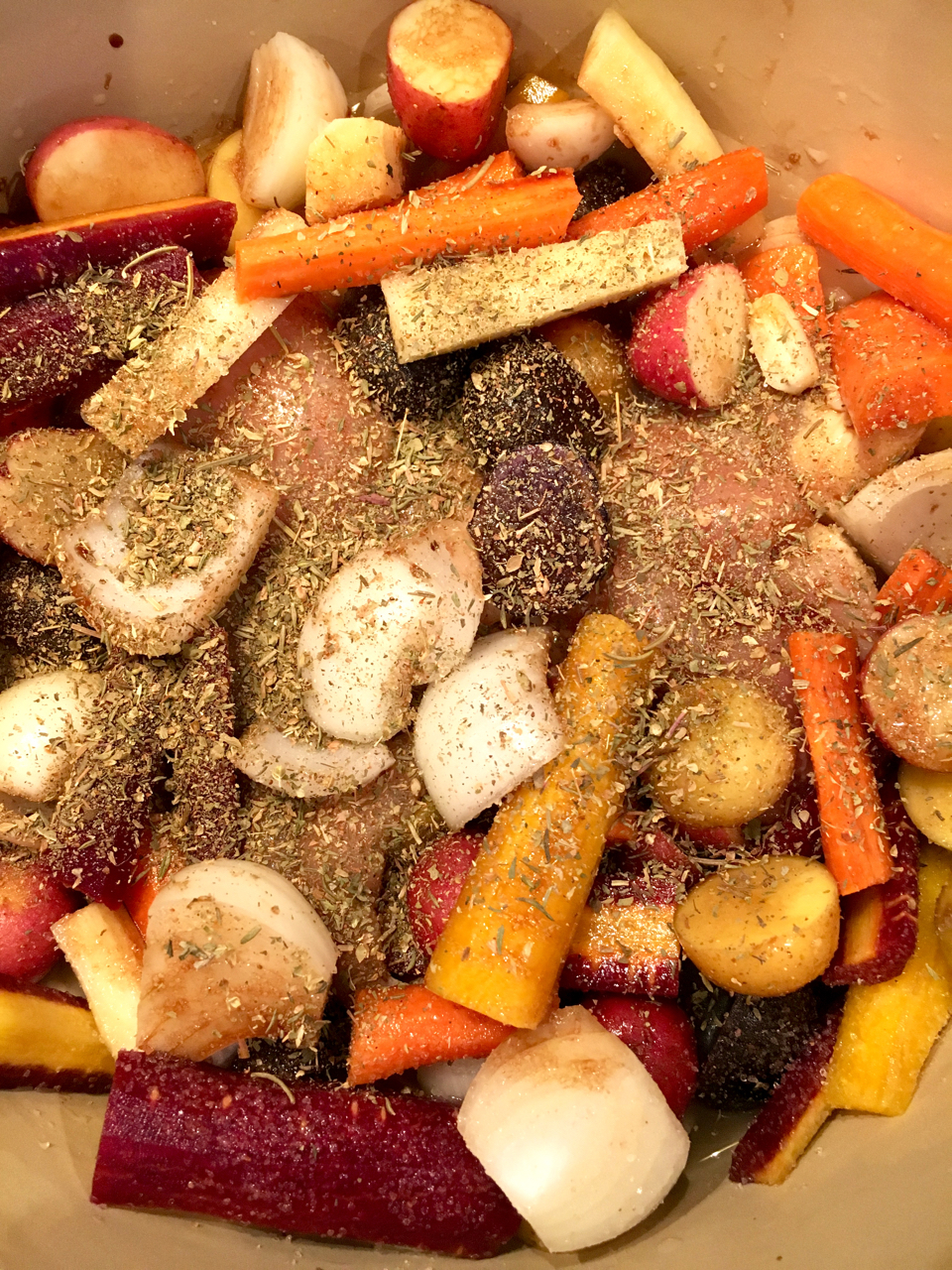 About half way through I added some frozen peas to the pot and checked the liquid levels. You may or may not need to add a little more wine or water. Depending on how tender you like your veggies, continue cooking for another 30 to 45 minutes.
(Here's my favorite dutch oven. Everything cooks evenly and cleanup is a breeze!)
When ready, serve up this deliciousness!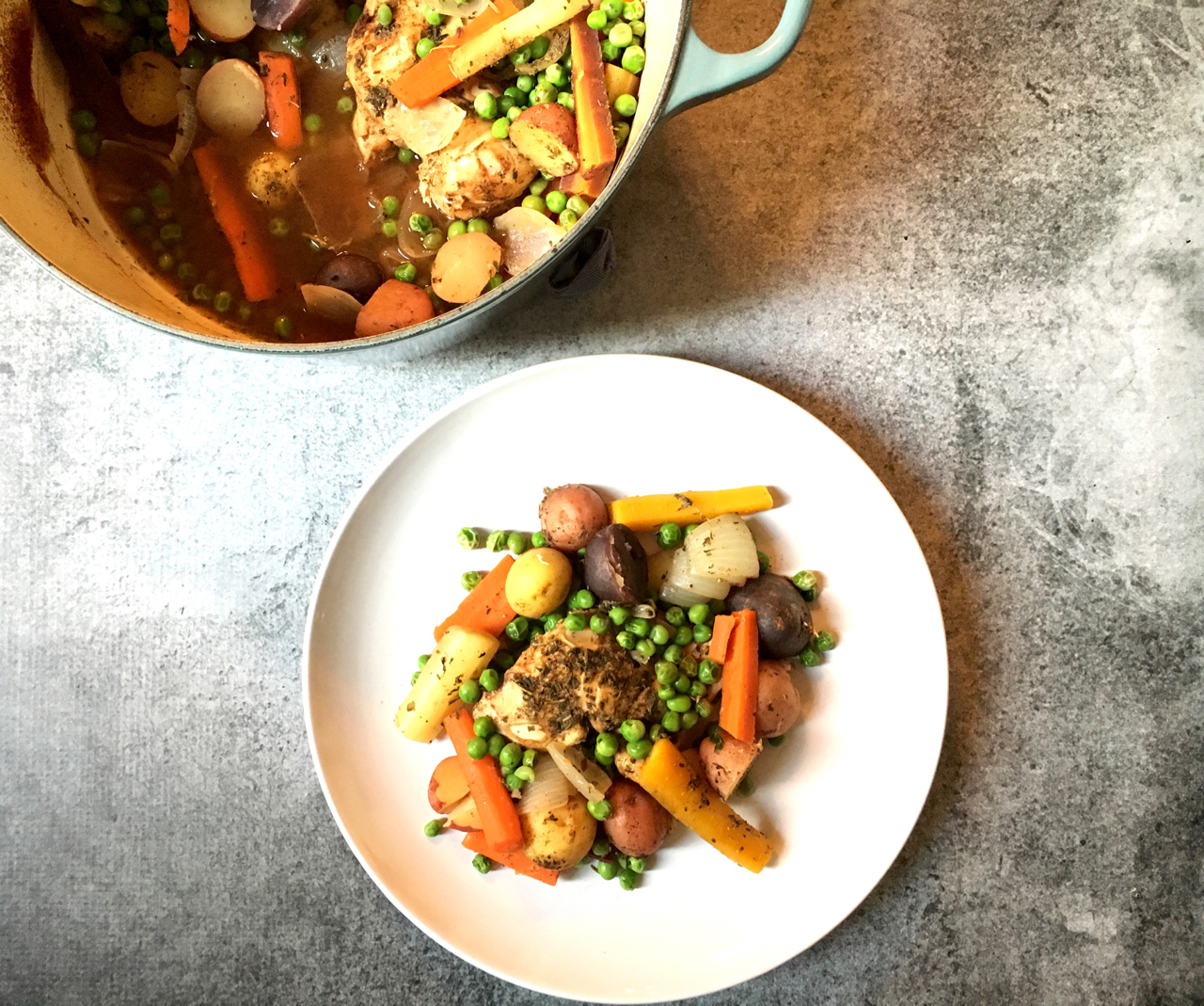 If you're a balsamic vinegar lover, you might want to add just a dash more of that yumminess to the final product. Enjoy!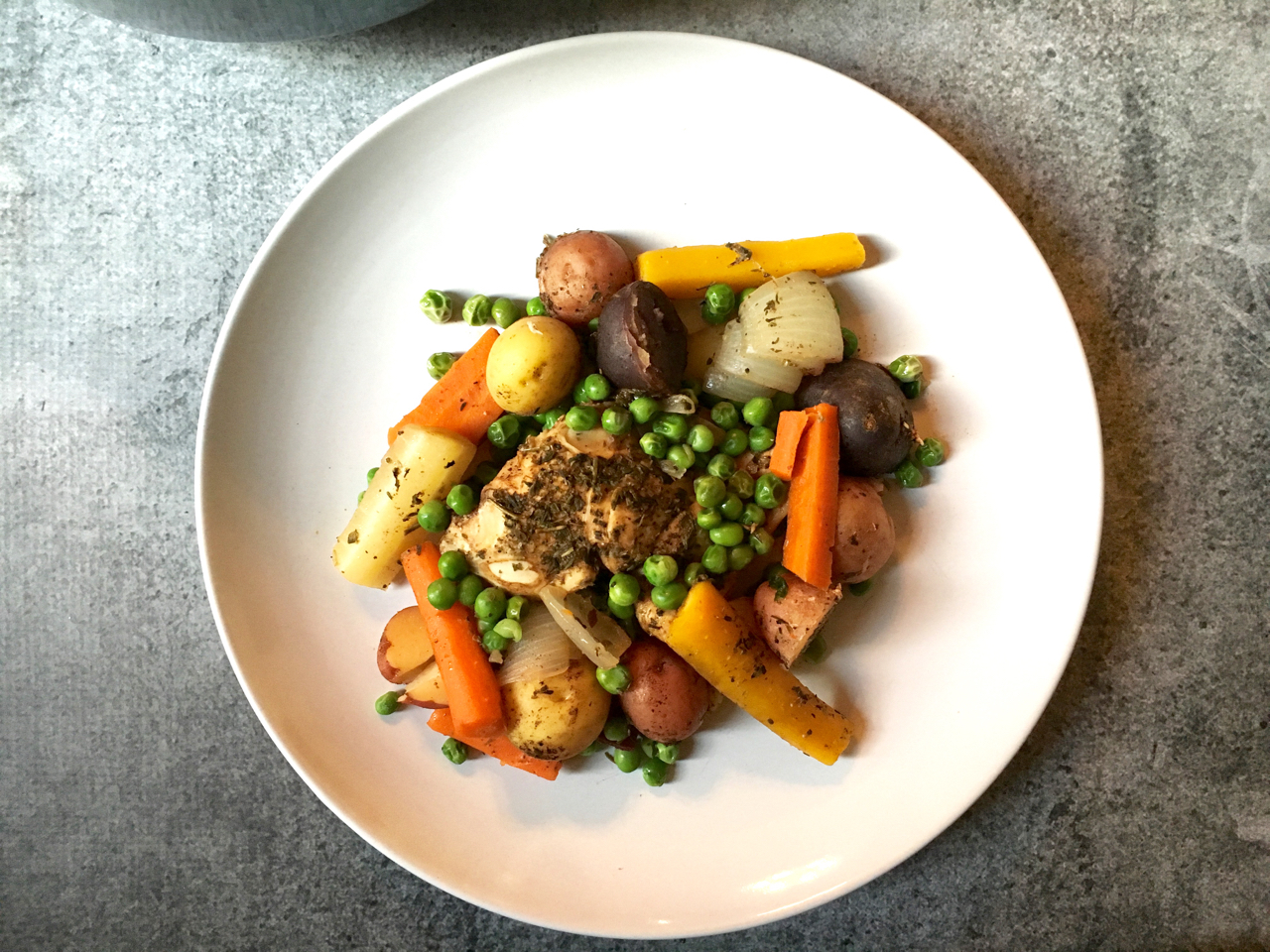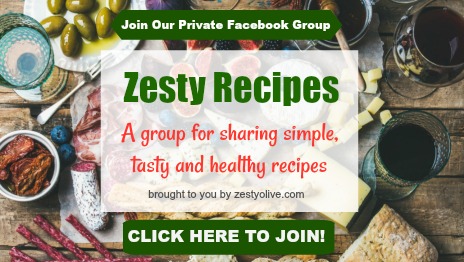 DON'T FORGET PIN AND SHARE!