Maple Cinnamon Baked Pears are an easy and elegant dessert for fall and beyond.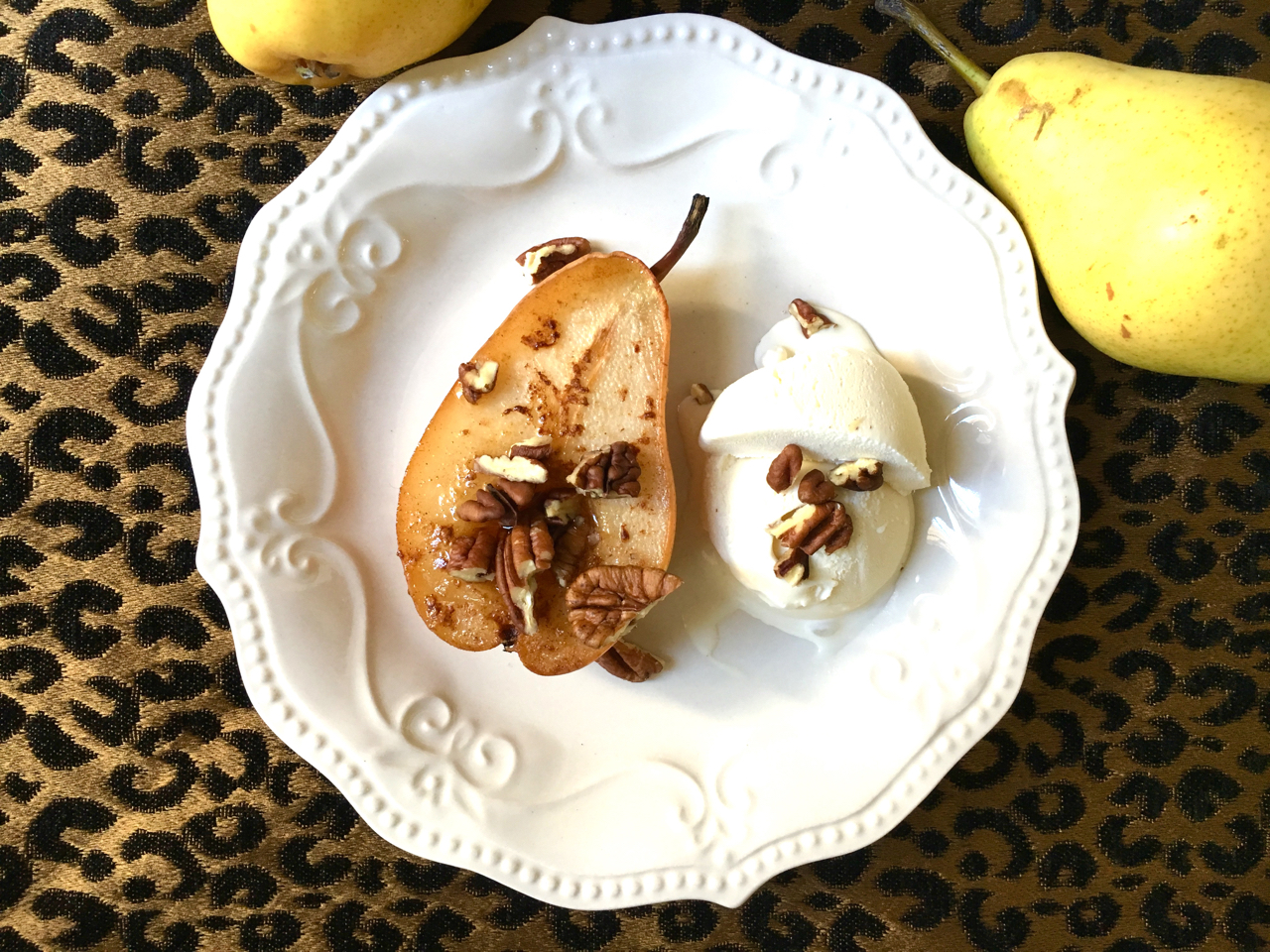 Note: This post contains Amazon affiliate links.
It's pear season and it's the perfect time to infuse these delicate-flavored fruits with warm spices. Baking the pears allows the pears to soften and absorb the flavors of the maple, cinnamon and ginger.
There are so many pear varieties from which to choose, so take your pick. Here, I used organic Bartlett pears.
Wash and dry your pears. Leave the skins on. Cut the pears lengthwise down the middle and using a melon baller or a small teaspoon, remove the core and seeds. Arrange pears, cut-side up, in a casserole dish or sheet pan. Optional: I like to line my casserole dish with parchment paper for easier cleanup.

Sprinkle the pears with ground cinnamon and ground ginger. If you like lots of spice, add more. I'm fairly liberal with my use of the spices! Add vanilla extract to maple syrup and stir to combine. Carefully spoon or pour the mixture over the pears, making sure to cover all the flesh. You'll probably have a small pool of syrup in the bottom of the dish. That's fine; I like to spoon a bit of the warm syrup over the finished product right before serving. If you serve the pears with a scoop of ice cream, drizzle a bit of the syrup over the ice cream, too!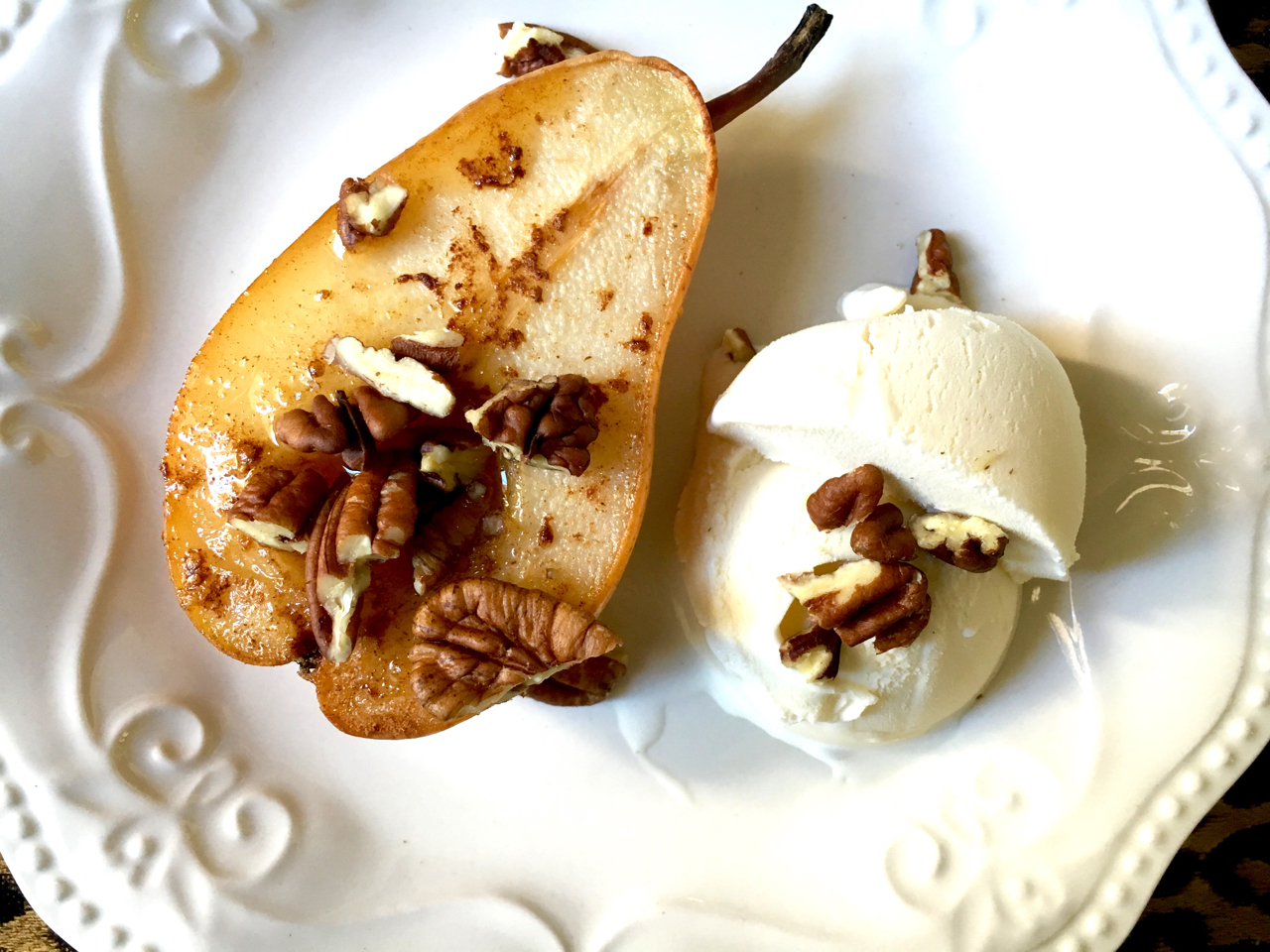 Optional garnish: I like to add a chopped nuts to the pears before serving. Here, I used chopped pecans, but walnuts would be yummy, too.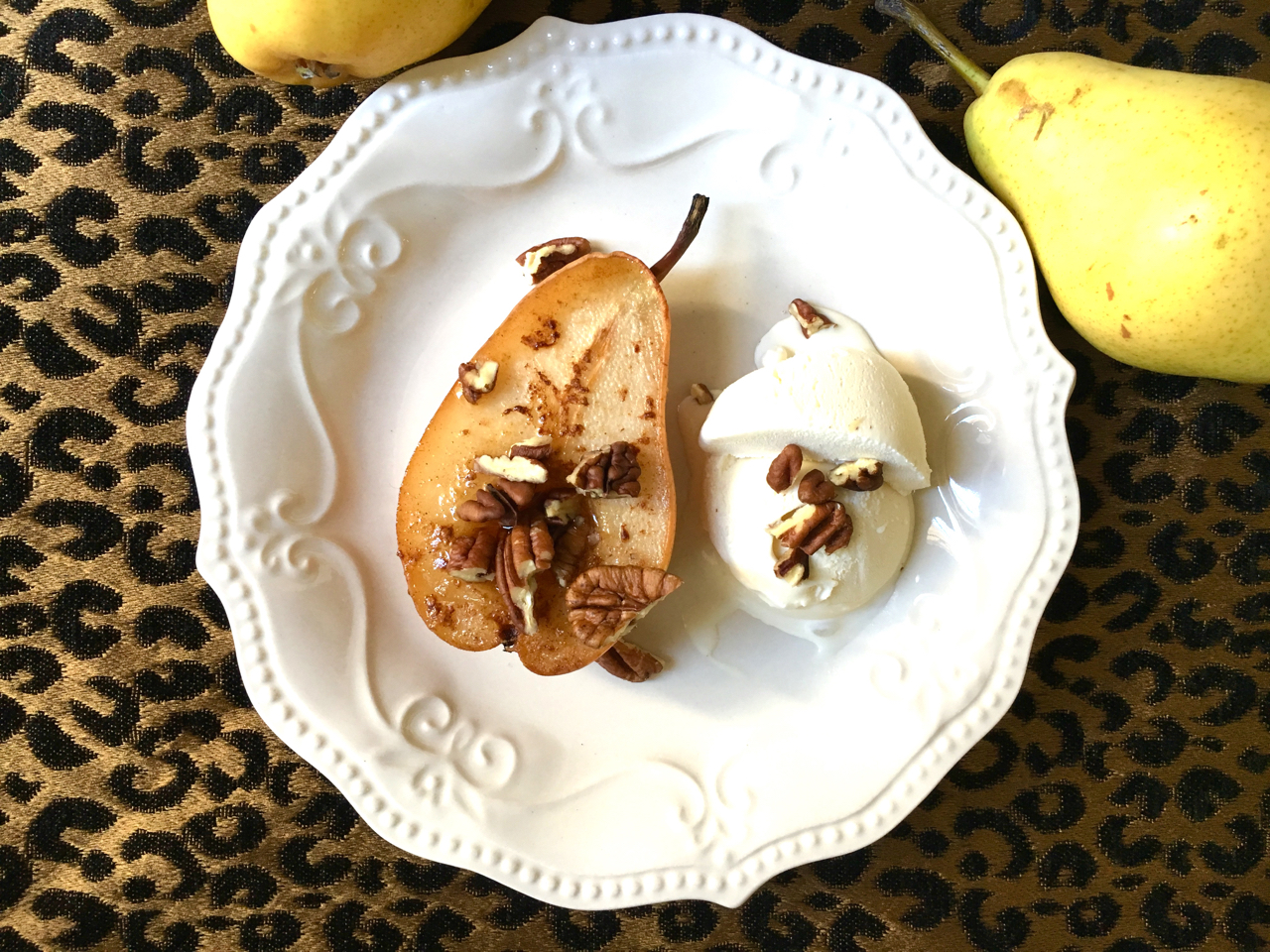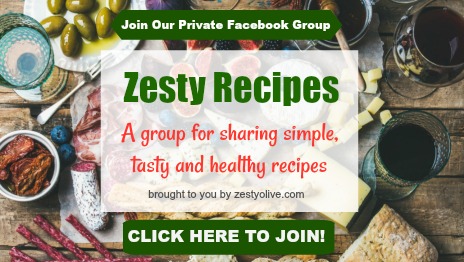 You may also like:
Italian Almond Pear Cake
Spiced Pear Custard Pie
Apple Cinnamon Protein Smoothie

DON'T FORGET TO PIN AND SHARE!