Balsamic Glazed Salmon may just be my new favorite way to serve pan-seared salmon.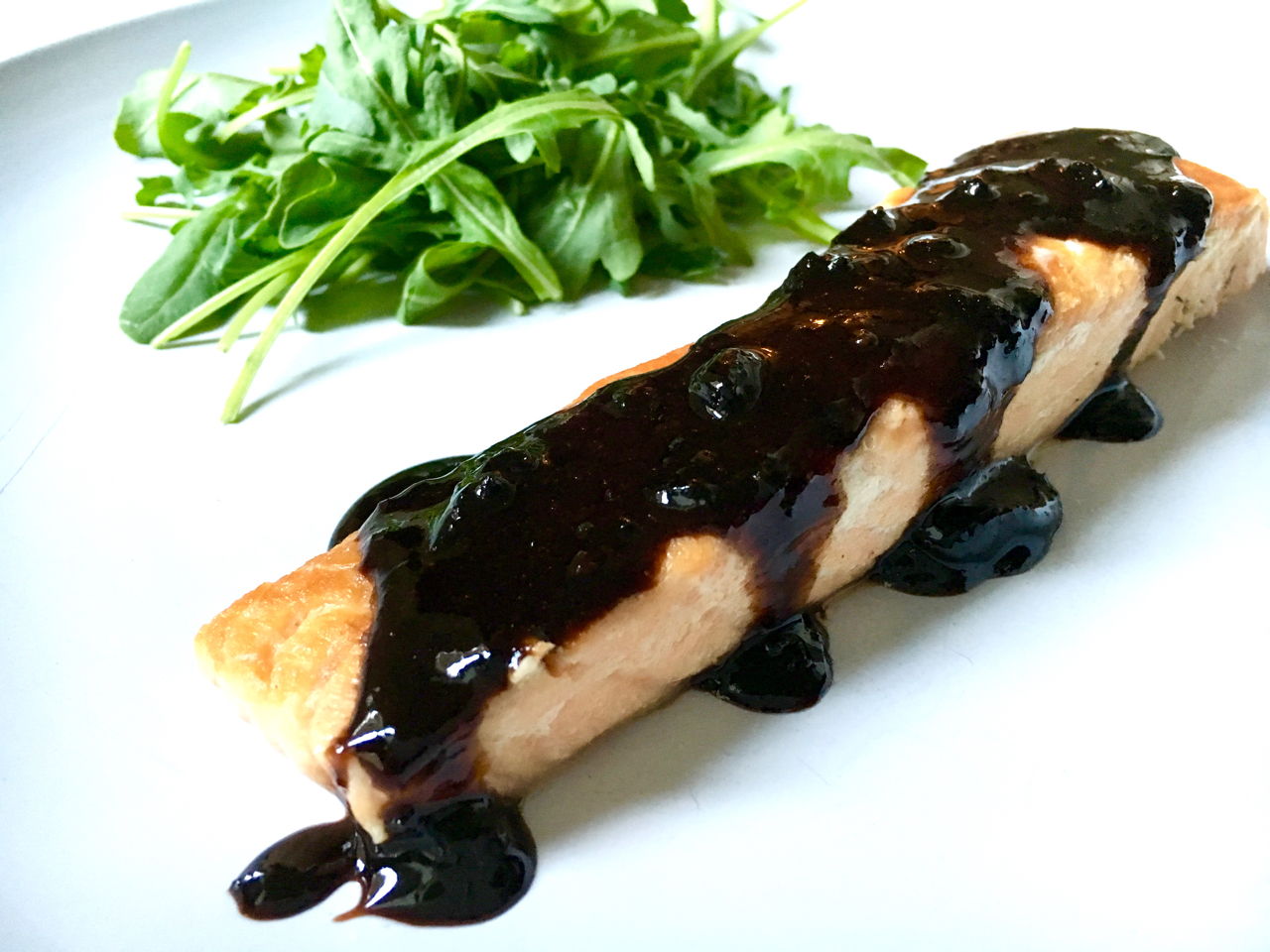 This savory sauce is easy to make and will add a sweet and tangy kick to pan-seared salmon.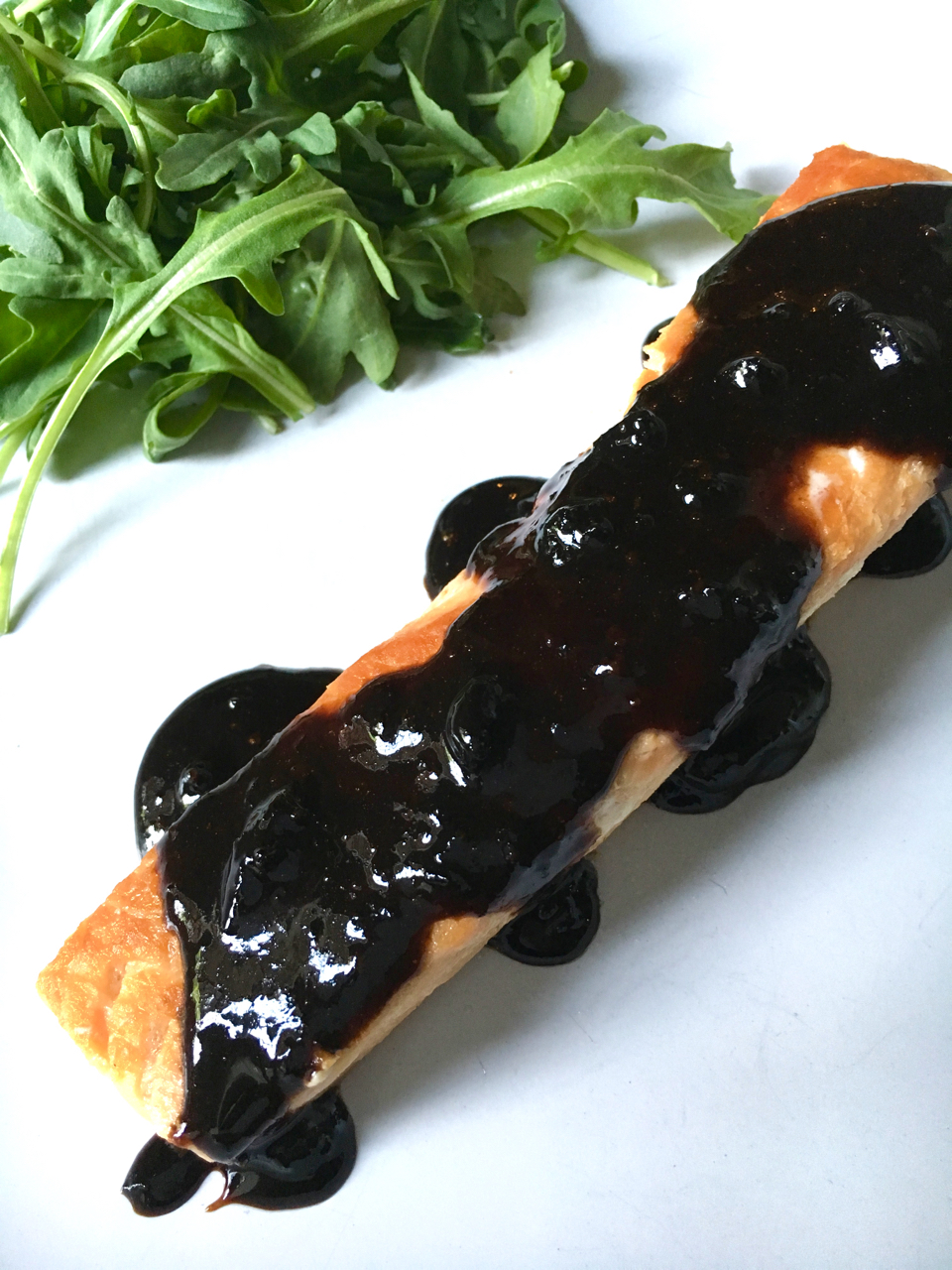 To make the glaze, add balsamic vinegar, maple syrup, dijon mustard and finely chopped garlic to a small saucepan. I used black garlic, which is a bit more mellow than traditional garlic; use whatever you have on hand. (You can read more about black garlic here.) Bring the glaze to a boil over medium heat, stirring constantly. Reduce the heat to simmer and cook until the glaze is thick. Set aside to cool slightly.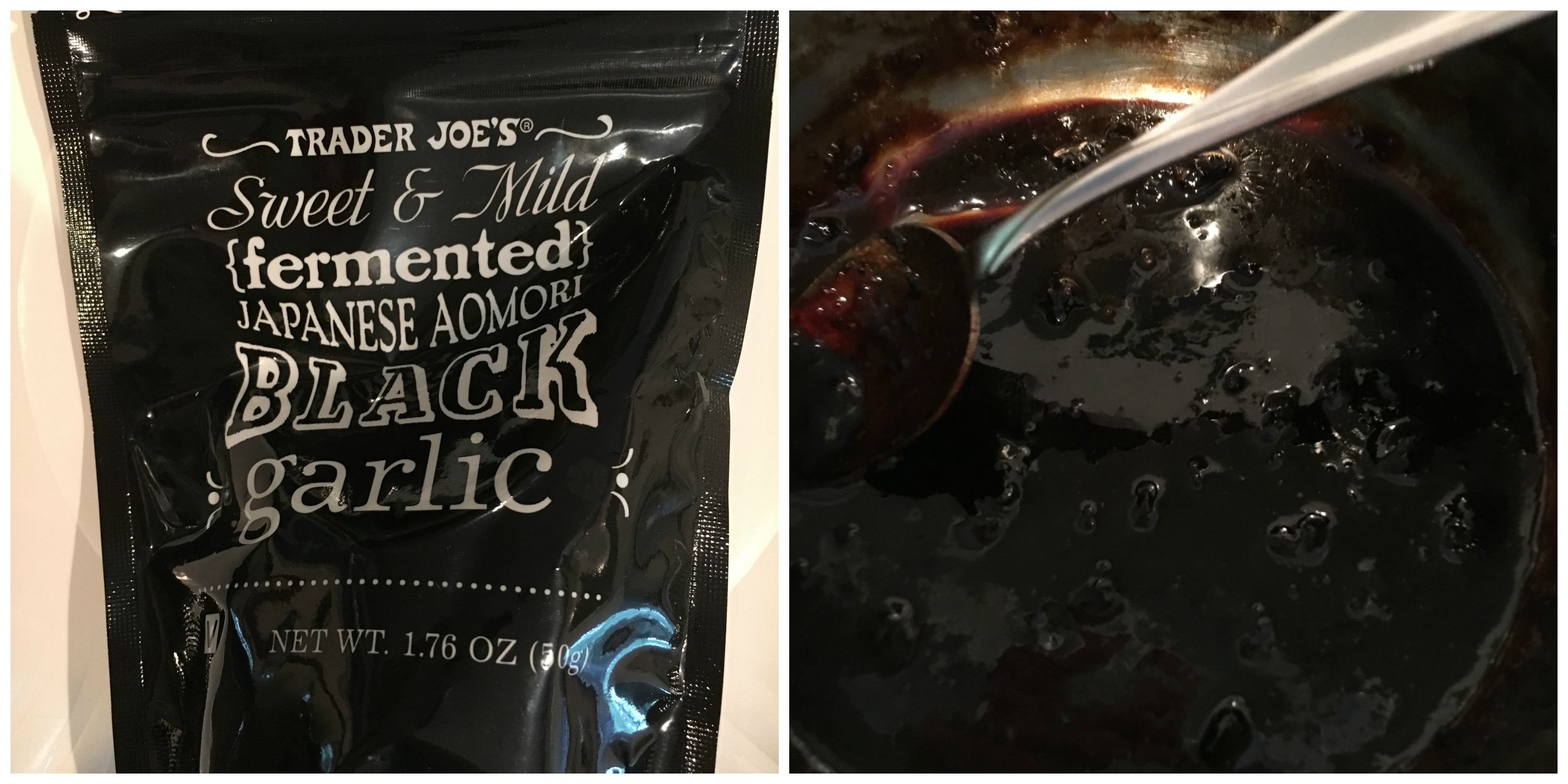 While the glaze is simmering, pan-sear the salmon. The salmon will cook quickly with this method. Rinse and dry the salmon and season it with sea salt and pepper. Add a little olive oil to your skillet, heat it on high and add the salmon, flesh side down, and sear for a few minutes until a crust has formed. Reduce the heat to low and add a small amount of water or white wine to the pan, whichever is handy, and put a lid on it to finish cooking the salmon all the way through. Once cooked, flip it out onto a plate to rest, skin side down.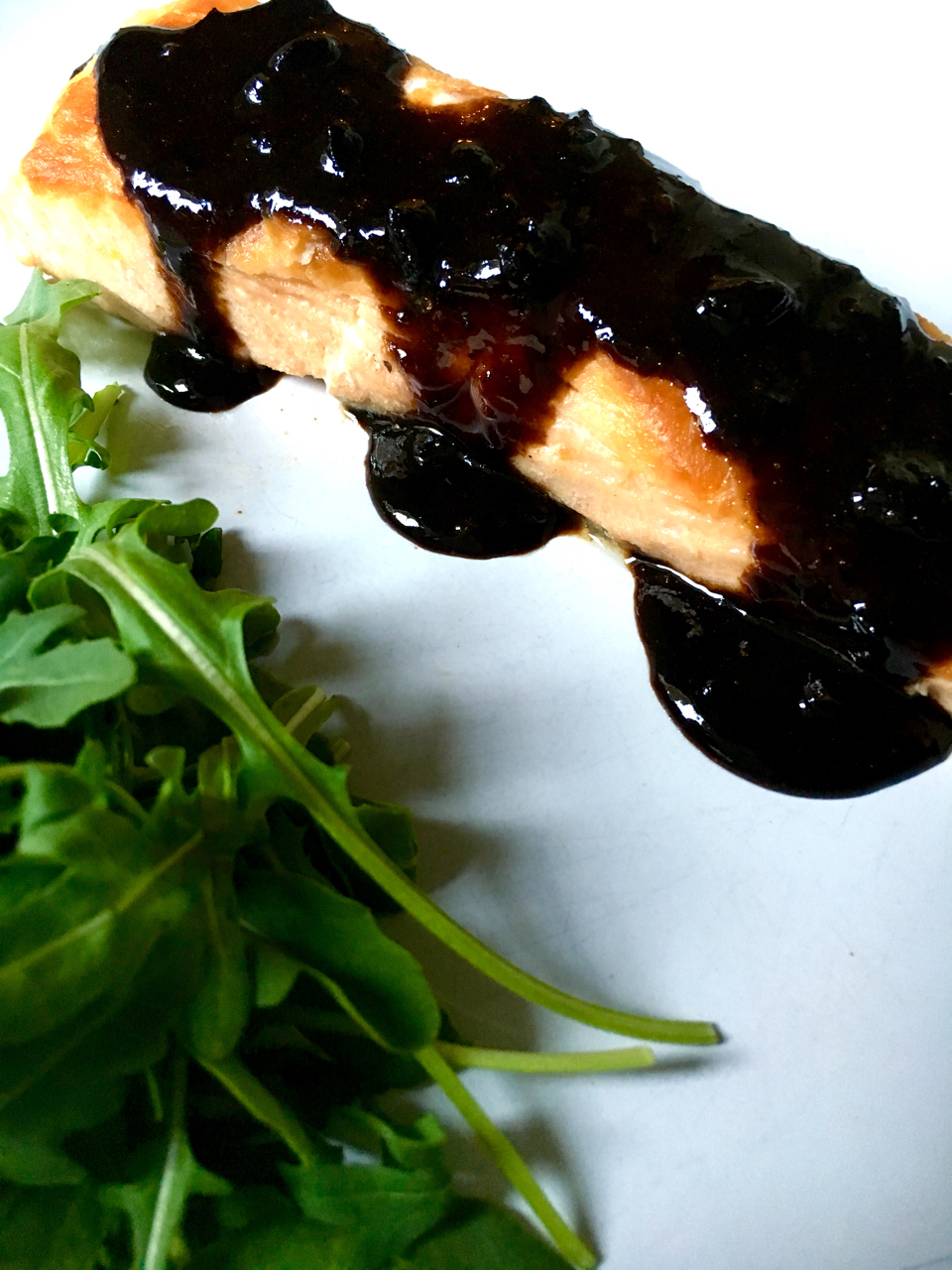 When you're ready, plate it up, and drizzle the balsamic glaze over the salmon. Enjoy!

Save
Save
Save
Save
Save