This quick and easy appetizer is sure to be a hit at your next party. Traditional elements of a Caprese salad, tomato, basil and mozzarella are arranged on a short skewer for an instant and savory appetizer.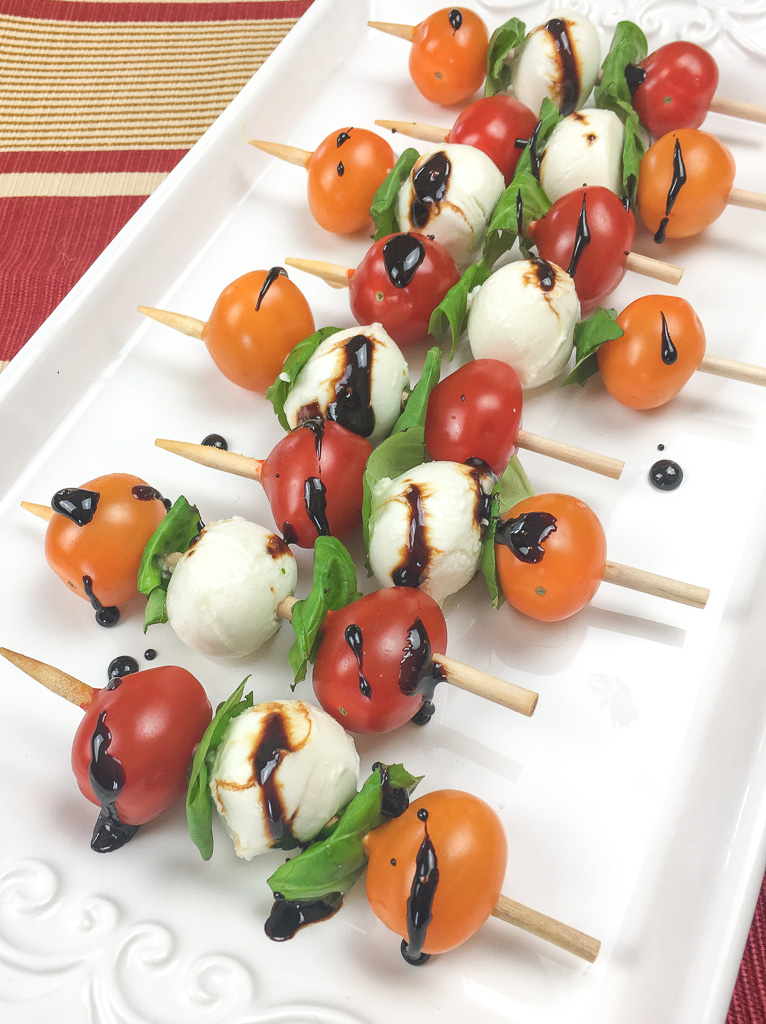 I like to think of this appetizer as a deconstructed Caprese salad. You can have this colorful appetizer ready in just minutes. I like to use varied tomato colors just to make it that more interesting, but you can totally use just red tomatoes and it will still be eye-catching!
Make sure you keep a set of these 6-inch skewers on hand to make this quick and easy appetizer. This is one of those appetizers that is perfect for just about any type of party or special occasion. Works well for summer BBQs, 4th of July, Memorial Day, Mother's Day, Father's Day, birthdays, holidays, Christmas, Thanksgiving, and New Year's celebrations. See why I mentioned keeping a set of skewers on hand? 😉
Drizzle the balsamic glaze on it just before serving to give it the finishing touch. Note: The warm balsamic glaze will start to melt the cheese on contact, so wait until you're ready to serve it to add it.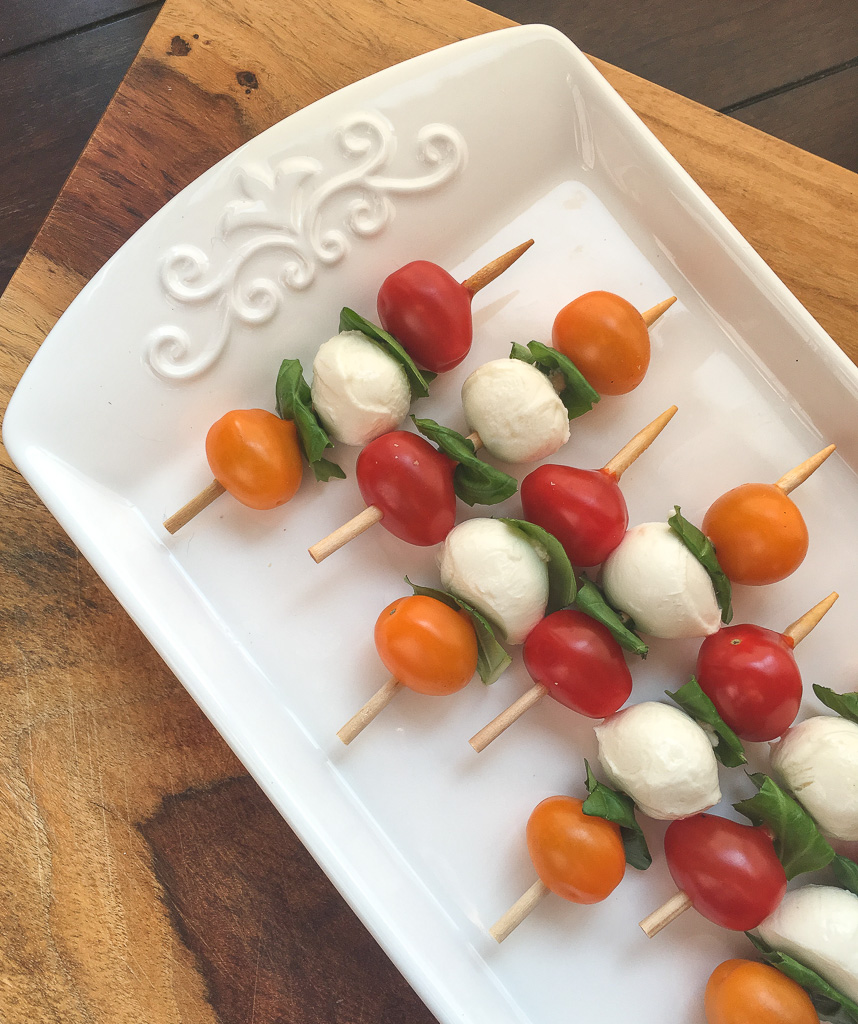 YOU MAY ALSO LIKE:
Roasted Olives With Feta And Lemon
Stuffed Mushrooms With Sausage And Cream Cheese
Roasted Heirloom Tomato Basil Mozzarella Caprese Salad
DON'T FORGET TO PIN AND SHARE!