This zesty Pan-Seared Salmon with Creamy Greek Yogurt Lemon Dill Sauce is a quick and easy meal to prepare.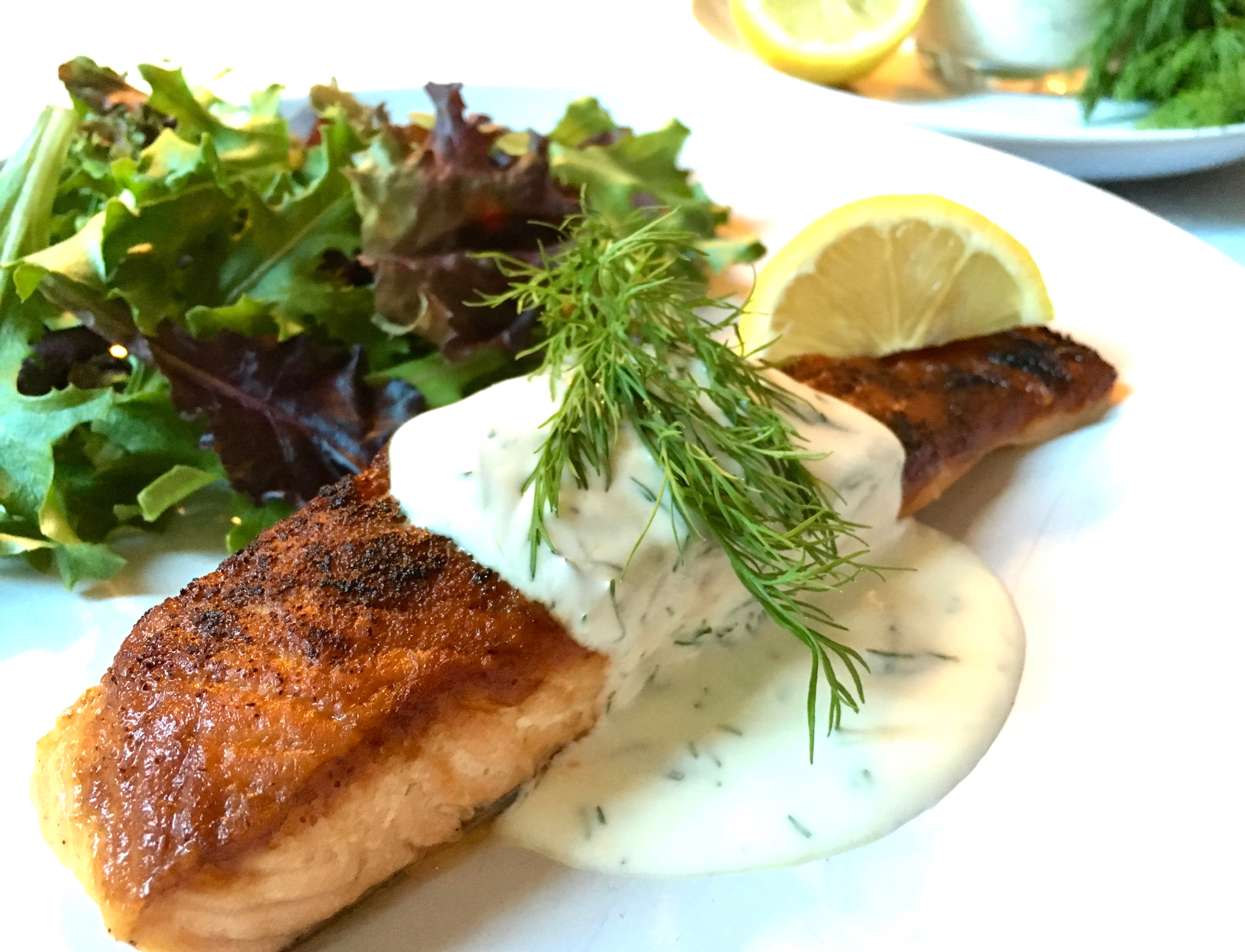 Note: This post contains Amazon affiliate links.
The salmon will cook quickly with this method. I rinse and dry the salmon and season it with salt and a little pepper. I then pan-sear it, flesh side down, in a well-oiled stainless steel skillet for a few minutes until a crust has formed. I reduce the heat to low and add a small amount of water or white wine to the pan, whichever is handy, and put a lid on it to finish cooking the salmon all the way through. Once cooked, flip it out onto a plate to rest, skin side down.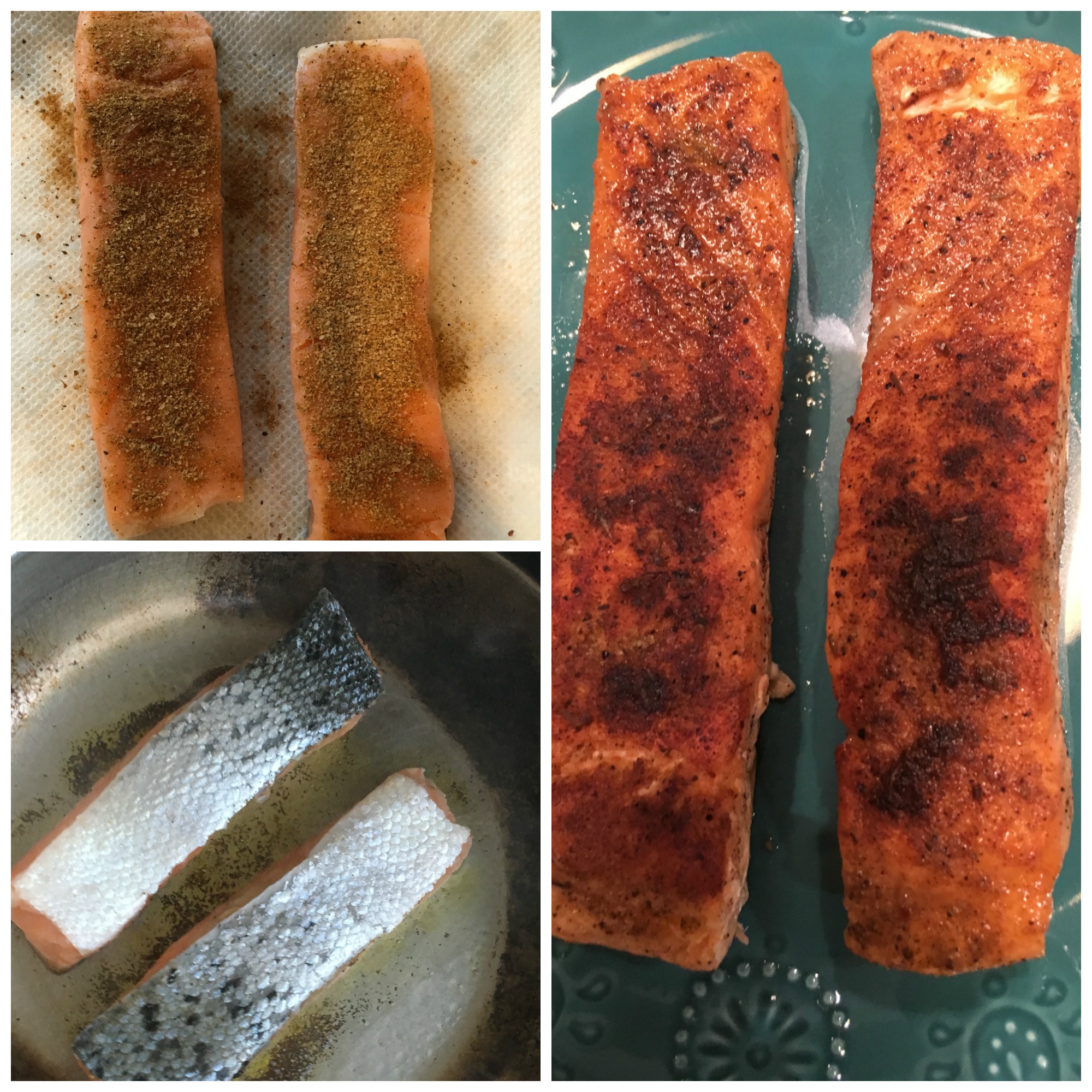 While the salmon is cooking, you can quickly make the creamy Greek yogurt lemon dill sauce. Grab a medium sized mixing bowl and add yogurt, lemon juice (or lemon zest), salt and chopped fresh dill. Still together until all ingredients are mixed. Taste it and add more salt or lemon juice if necessary. Or add more dill – if that's your thing!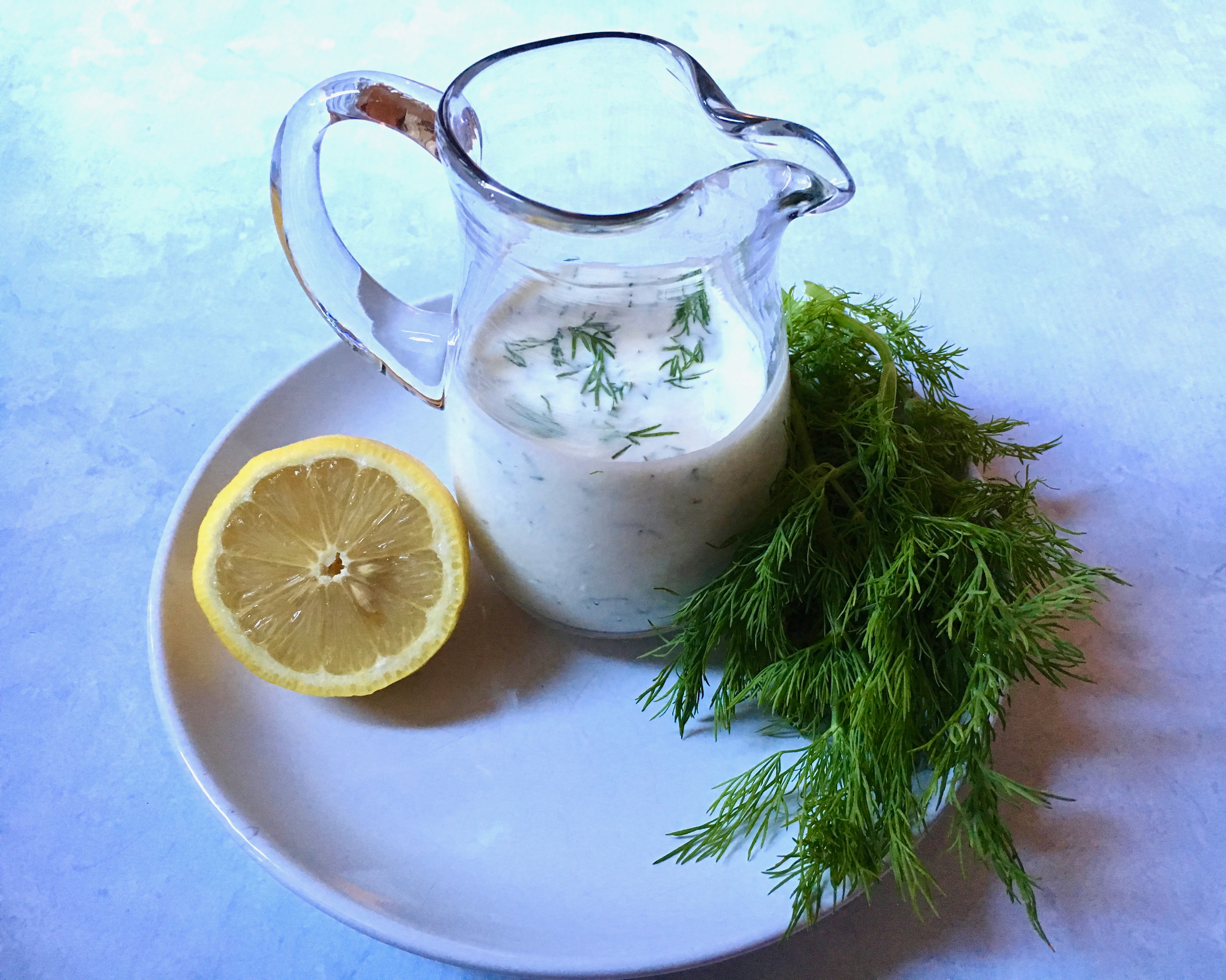 When you're ready to serve, remove the skin of the salmon by sliding a spatula between the skin and salmon flesh and gently slide it forward. The skin will usually easily separate. Go slowly so you don't break the salmon flesh. Plate it up, pour some yogurt sauce over it and enjoy.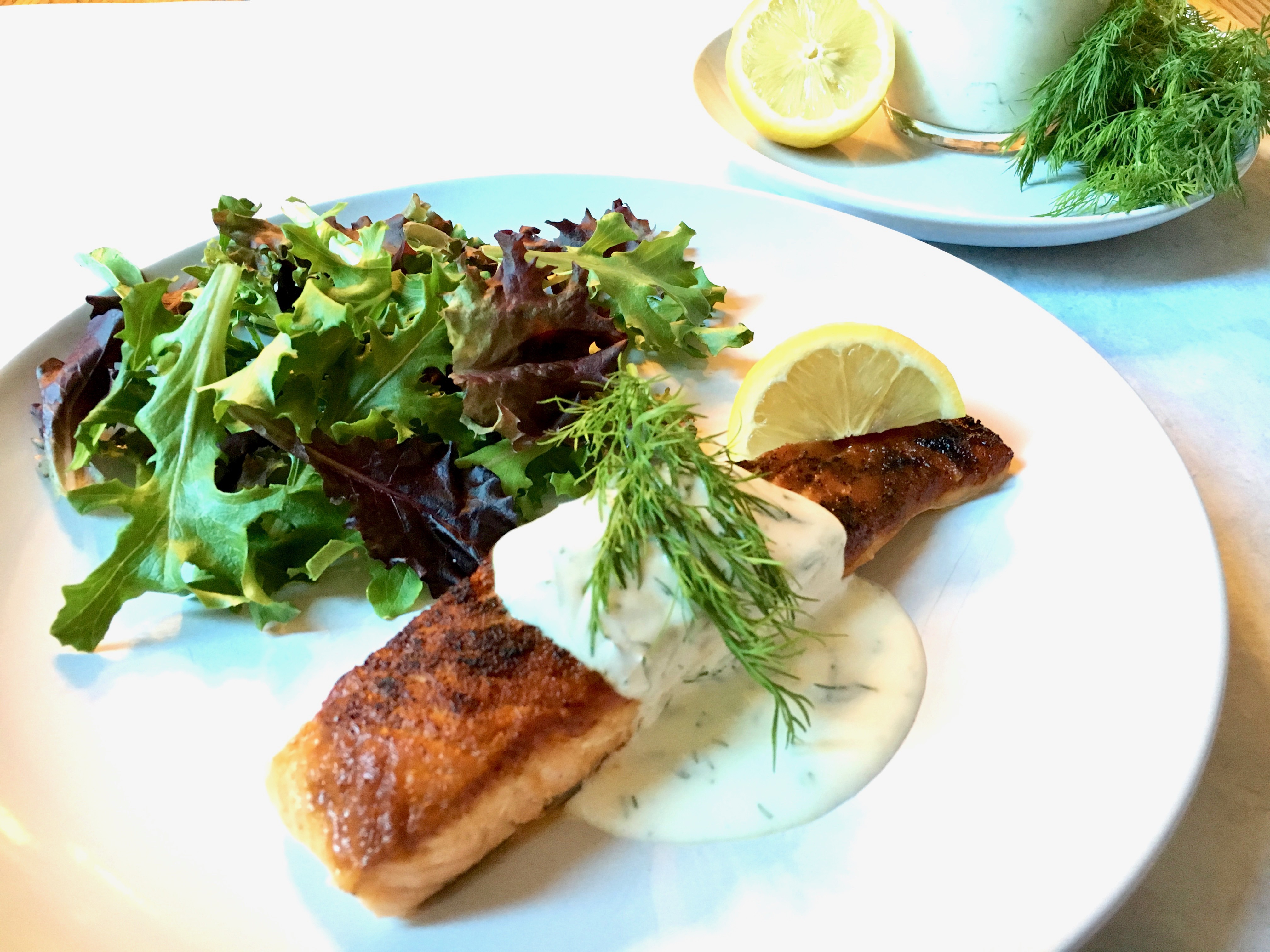 DON'T FORGET TO PIN AND SHARE!