Grand Marnier Chocolate Truffles are smooth, rich, and elegant. They are a simple, no-bake treat flavored with a subtle orange liqueur.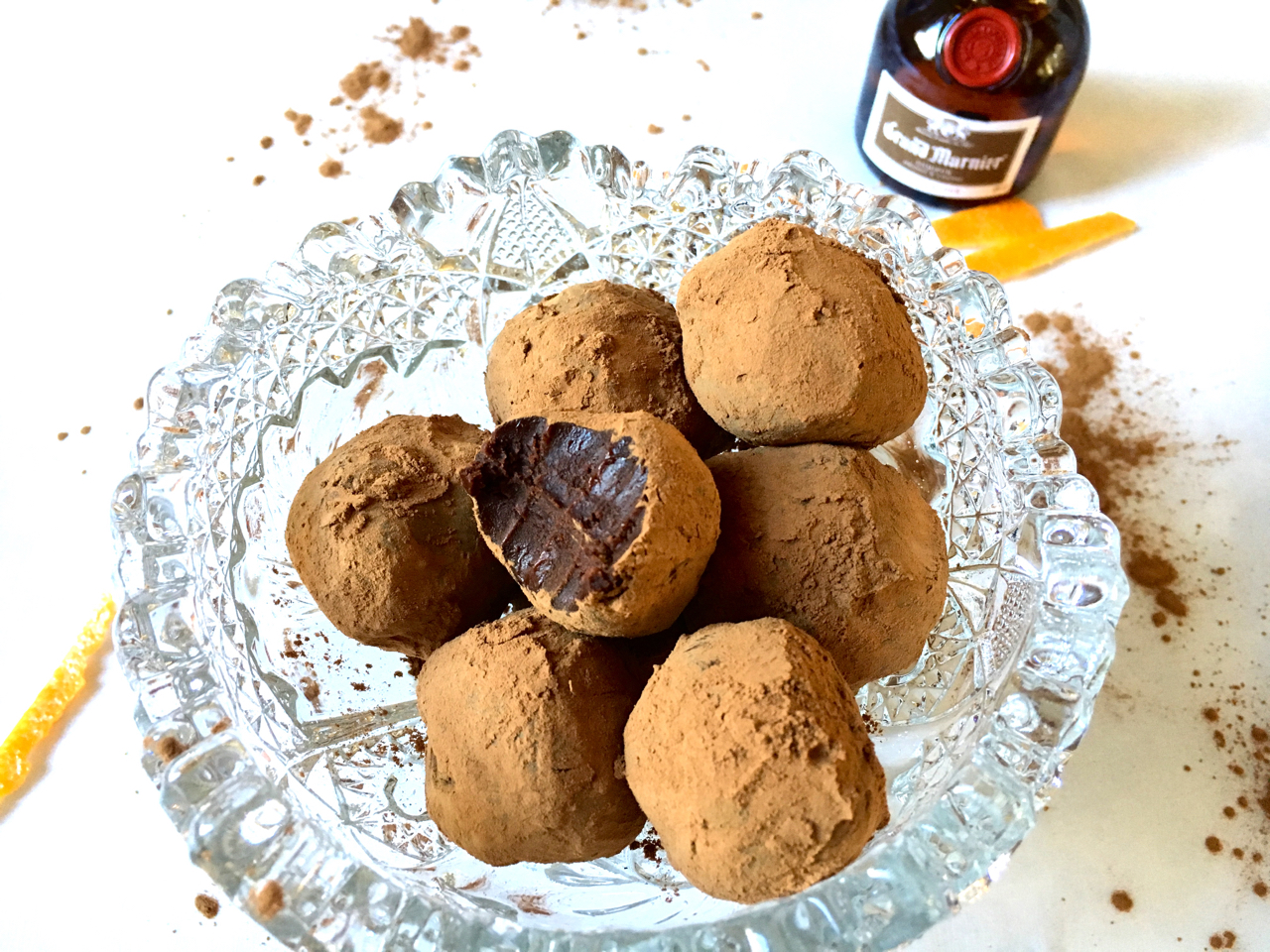 These Grand Marnier Chocolate Truffles are amazing! If you're looking for a rich chocolate ganache center with a hint of orange, you need to try these. They are truly simple to put together, with just a bit of lag time for them to firm up so that you can roll them into these delicious cocoa-covered bits of heaven.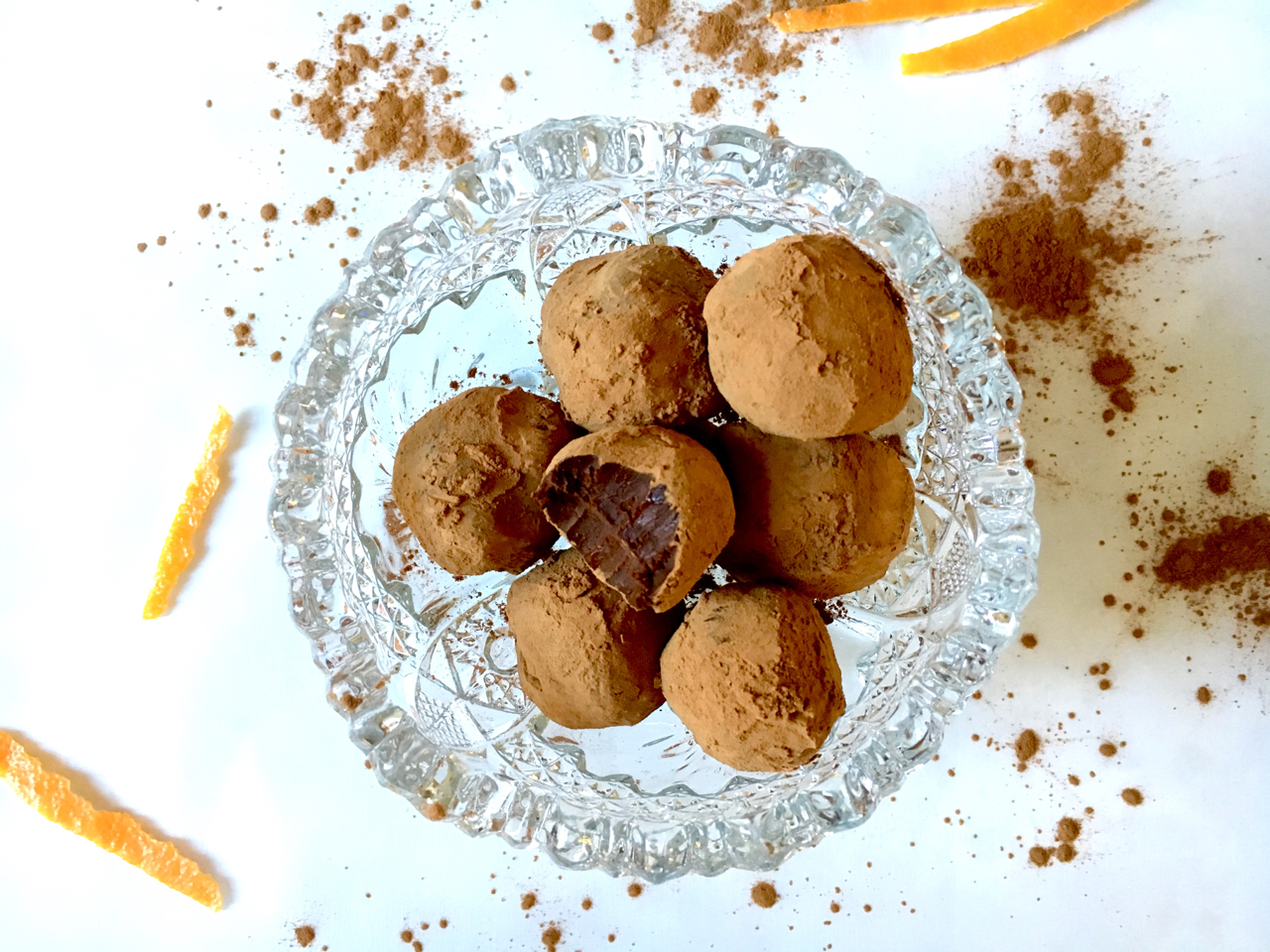 Note: This post contains Amazon affiliate links.
If you can heat heavy cream to a simmer, throw in some chocolate, whisk until melted, refrigerate until chilled, and be willing to get your hands just a tiny bit messy with the chocolate as you form them into balls (ahem…chocolate…what mess?!) then you can make these, no problem! They are that simple. Oh, and of course, the finishing touch – roll them in powdered cocoa. Ah…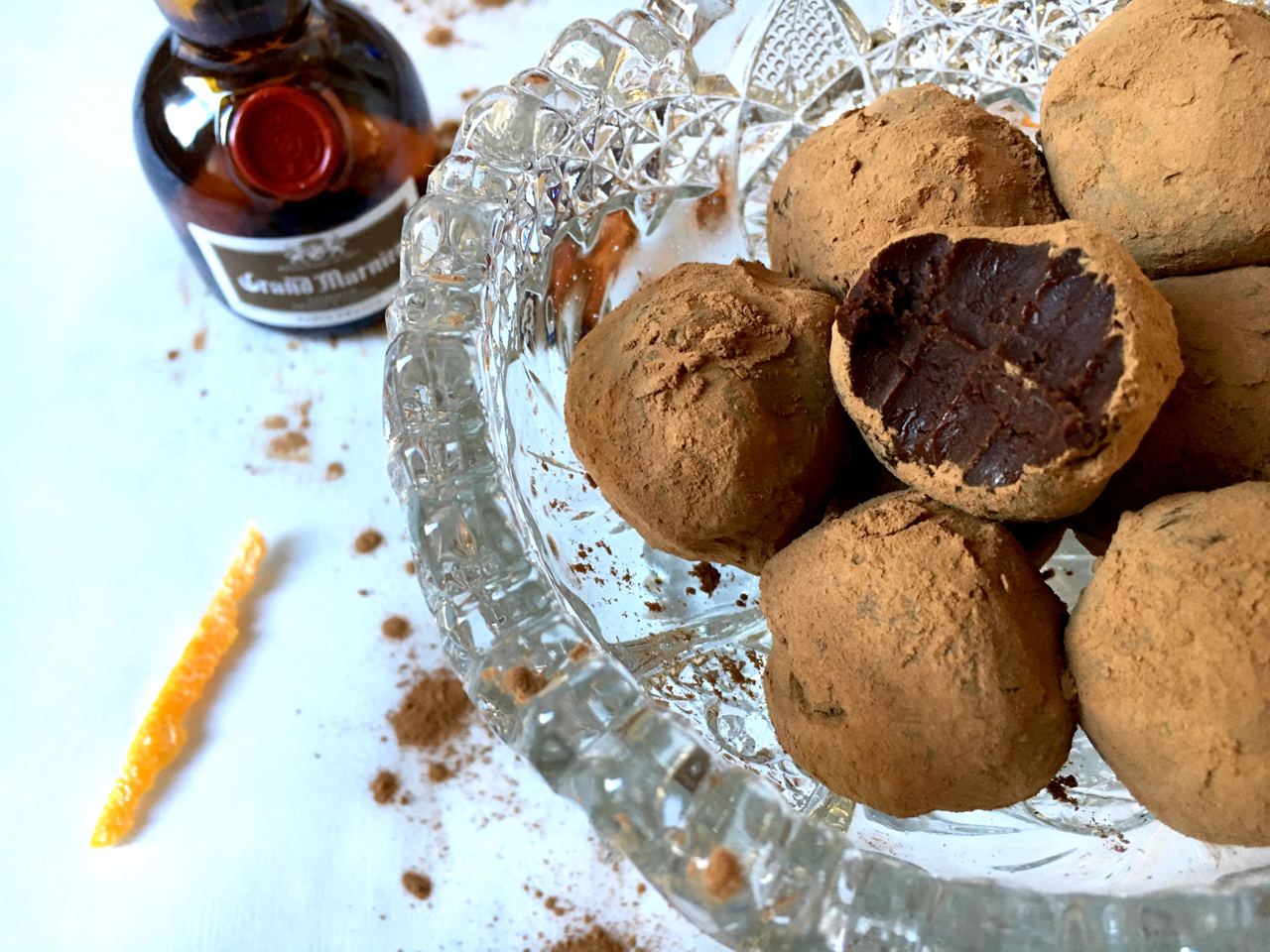 I like to use Ghirardelli semi-sweet or bittersweet baking chocolate bars, and Ghirardelli unsweetened cocoa. The Grand Marnier adds a subtle flavor of orange, so try not to skip it! If you don't want to purchase an entire bottle of Grand Marnier, check your liquor store to see if they offer a mini bottle ~ that's what I used. 😉 Alternatively, you can use the fine zest of an orange instead of Grand Marnier for a non-alcoholic option.

Grand Marnier Chocolate Truffles
Grand Marnier Chocolate Truffles
Ingredients
8 ounces bittersweet chocolate, chopped (can also use bittersweet chocolate chips)
½ cup heavy cream
2 Tablespoons Grand Marnier liqueur*
½ cup unsweetened cocoa powder, for rolling
*For non-alcoholic version, substitute 1 Tablespoon of the zest of an orange for the Grand Marnier.
Instructions
In a small saucepan, heat cream and Grand Marnier liqueur (or zest of an orange) to a simmer. May also do this in a microwave using a microwave-safe bowl.


Put chocolate in a mixing bowl and slowly pour cream mixture over it. Let it sit for a few minutes to begin melting the chocolate.


Using a whisk, begin stirring to melt the chocolate. Keep stirring until all chocolate is melted and mixture is smooth and glossy.


Refrigerate the mixture for 2-3 hours until well-chilled.


Prepare your surface for scooping and rolling. I like to spread out parchment or wax paper on my counter-top for ease of cleanup.


Once mixture is fully chilled, scoop out one-inch portions and gently and quickly roll into balls using the palms of your hands. (Your hands will probably heat the chocolate, so work quickly.)


Roll each truffle ball in the cocoa powder to fully coat.


Keep truffles chilled in the refrigerator until serving.


Truffles will keep in the refrigerator for up to 3 days.
Save
Save
Save
Save
Save
Save
DON'T FORGET TO PIN AND SHARE!