Looking for a simple Christmas holiday dessert? Here are 7 of my favorite easy to make desserts that work well for the winter holidays.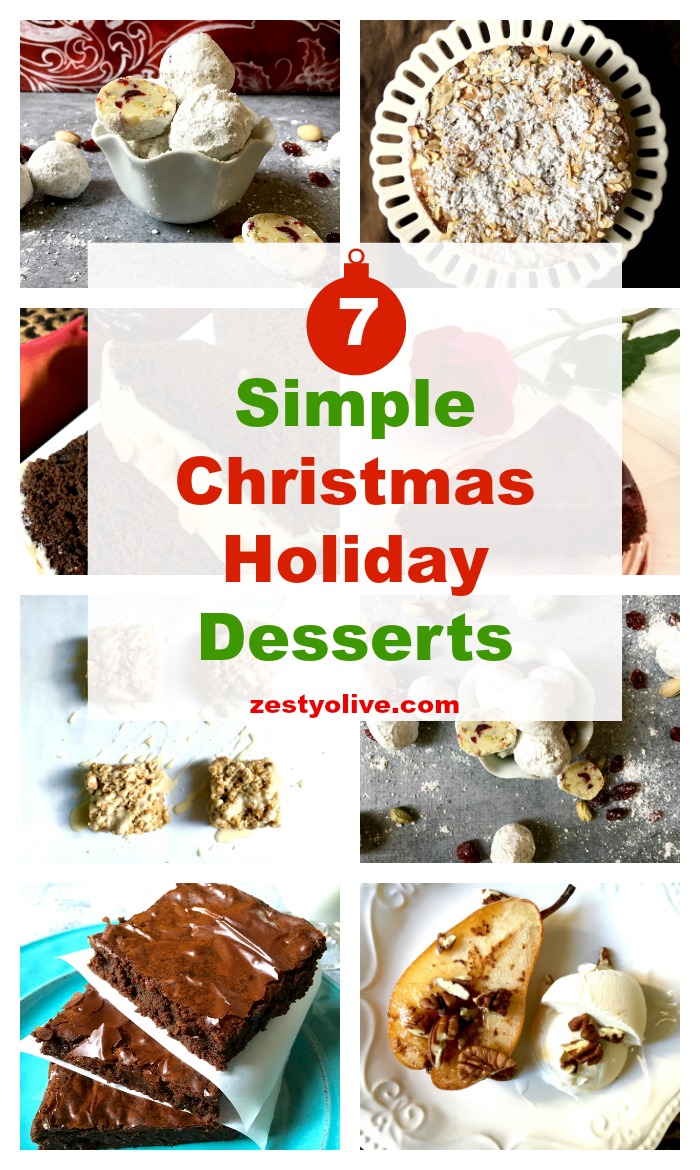 WHITE CHOCOLATE CRANBERRY PISTACHIO SNOWFLAKE TRUFFLES (N0-BAKE)
These no-bake White Chocolate Cranberry Pistachio Snowflake Truffles are the perfect appetizer or treat for your holiday entertaining.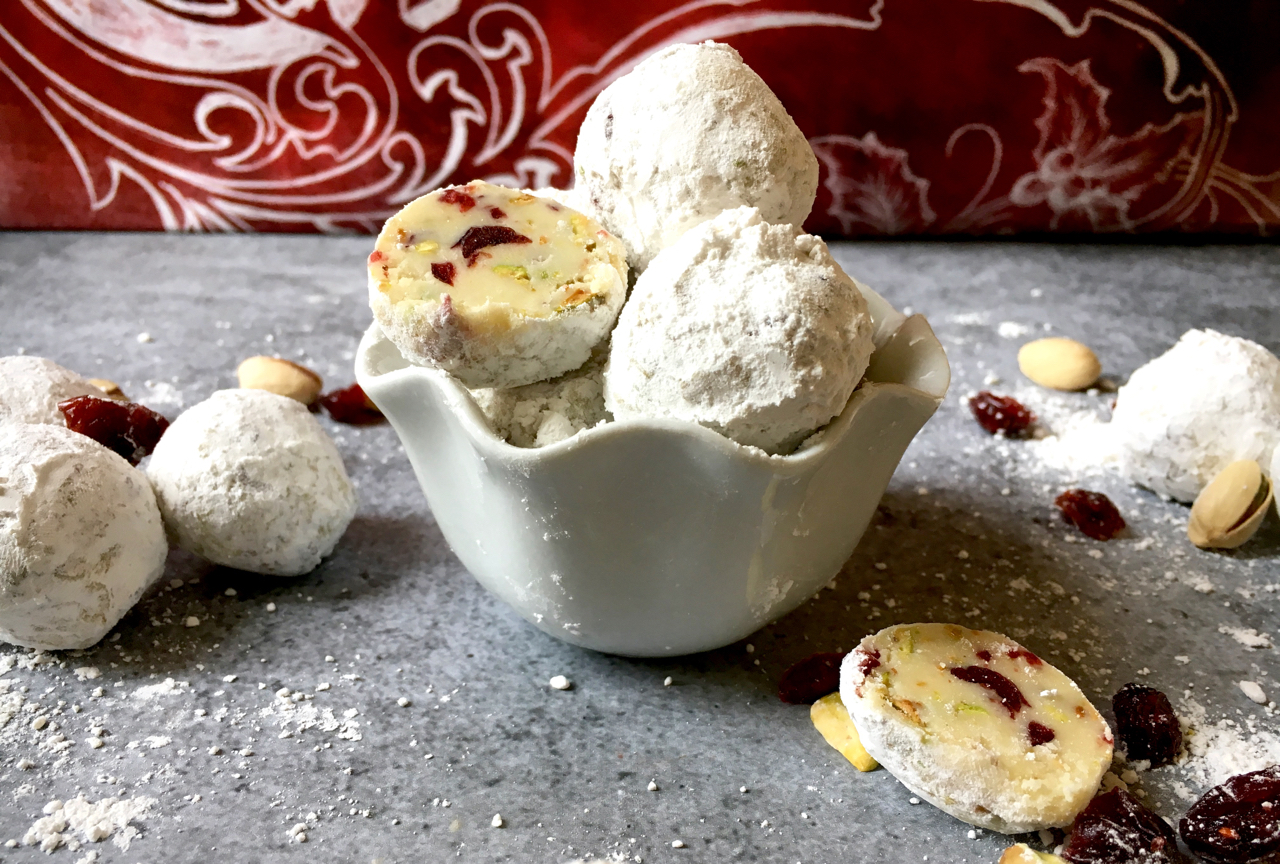 GLUTEN-FREE APPLE PIE SHORTBREAD BARS
These Gluten-Free Apple Pie Shortbread Bars are a delicious combination of an apple pie and an apple crisp!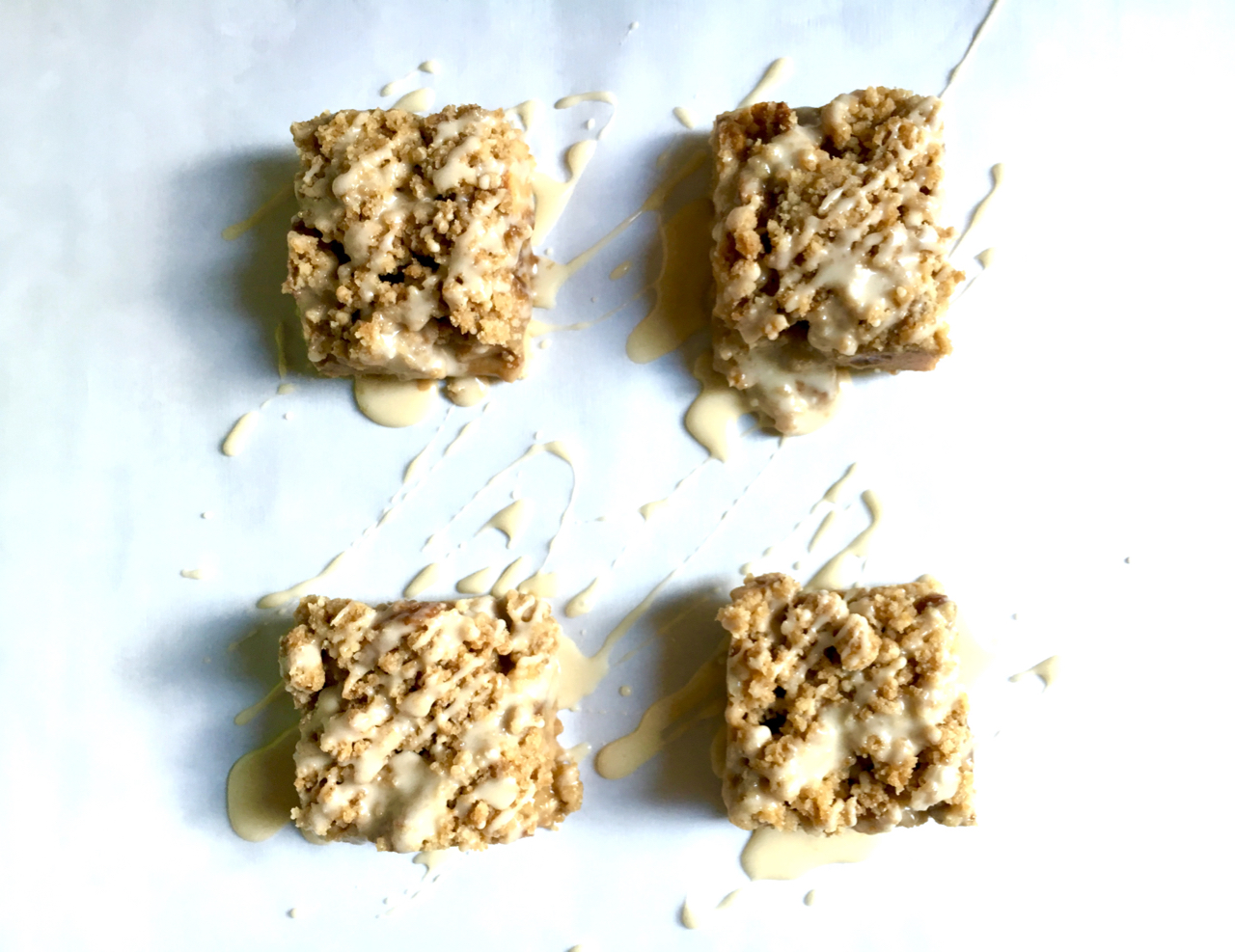 MAPLE AND CINNAMON BAKED PEARS
Maple Cinnamon Baked Pears are an easy and elegant dessert for fall and beyond.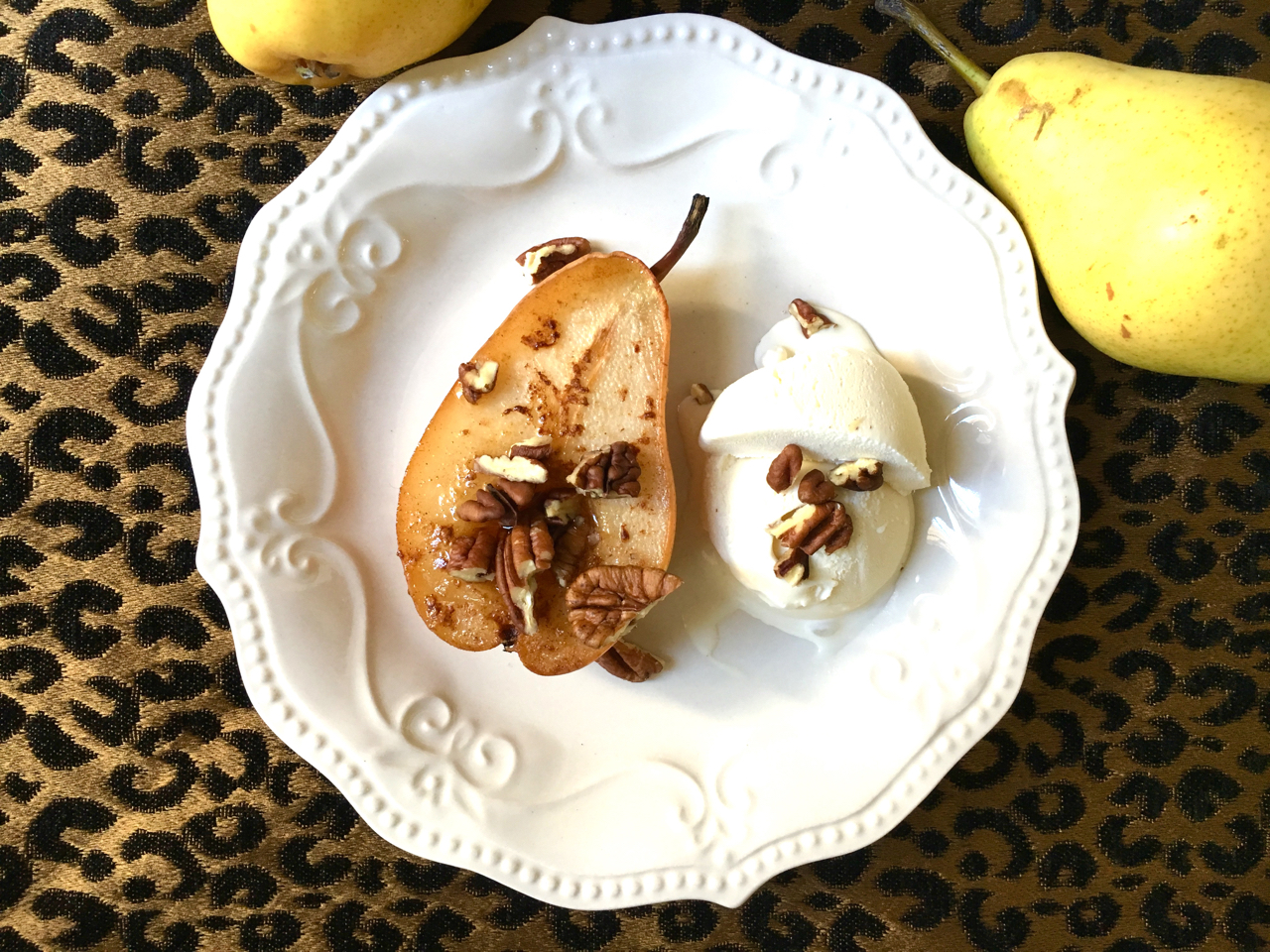 FLOURLESS CHOCOLATE CAKE WITH GANACHE GLAZE
You can whip up this flourless chocolate cake with ganache glaze in one bowl ~ no need for a mixer! This cake is dense and rich – perfect for chocolate lovers. Bonus: it's easy!
GINGERBREAD LOAF WITH MAPLE GLAZE
This Gingerbread Loaf With Maple Glaze is full of rich molasses and ginger and topped with a maple glaze for a touch of sweetness.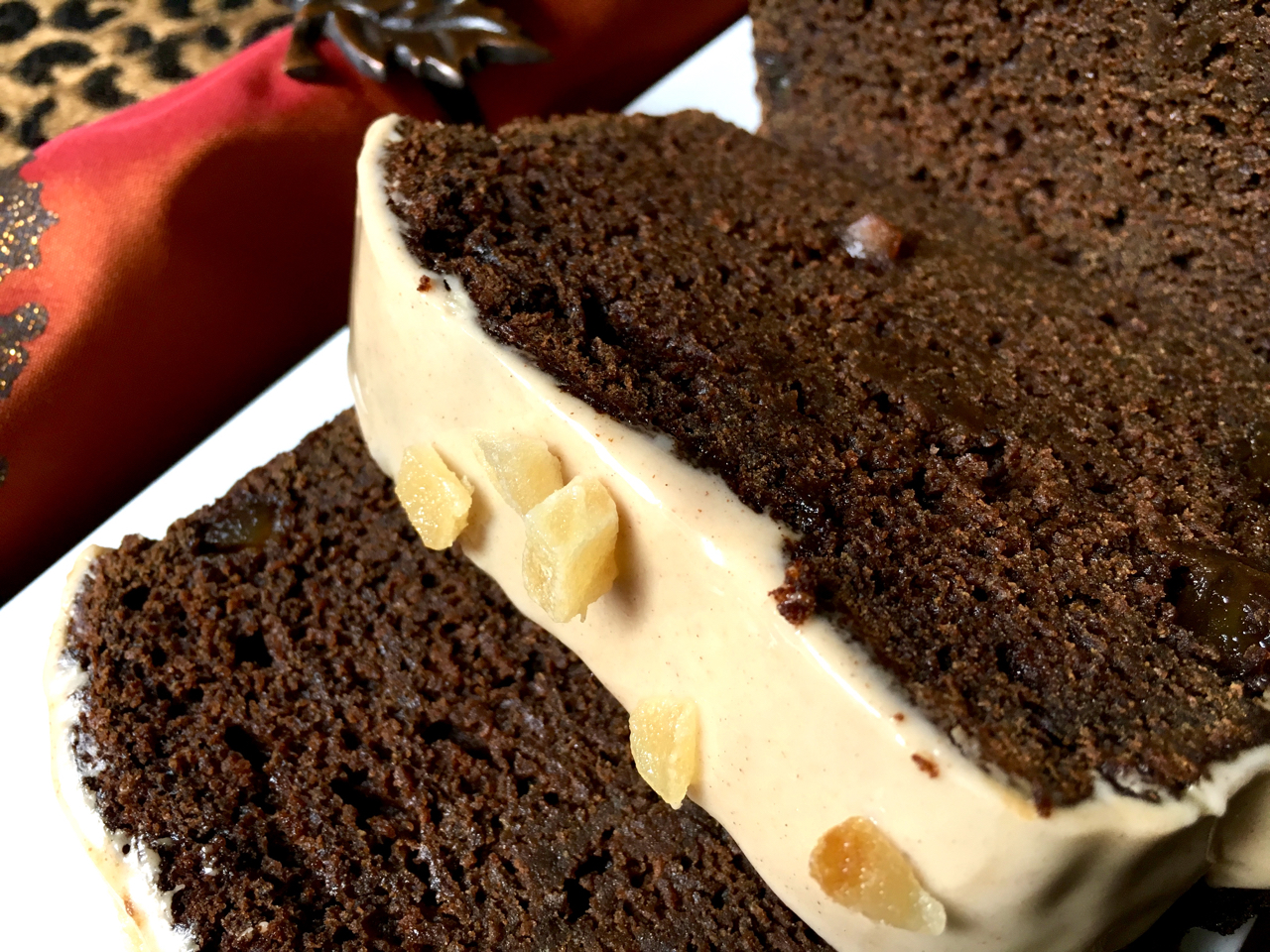 ITALIAN ALMOND PEAR CAKE
Rich almond flavor enhances the fruit in this classic Italian Almond Pear Cake made with gluten-free flour.
FLOURLESS CHOCOLATE BROWNIES
Who doesn't love a rich brownie? These flourless chocolate brownies are amazing.They're easy to make, they're gluten-free, and they're over-the-top full of chocolate! Just look at that crinkly, flaky top!
DON'T FORGET TO PIN AND SHARE!