This easy beef chili recipe is a favorite to make in the fall and winter.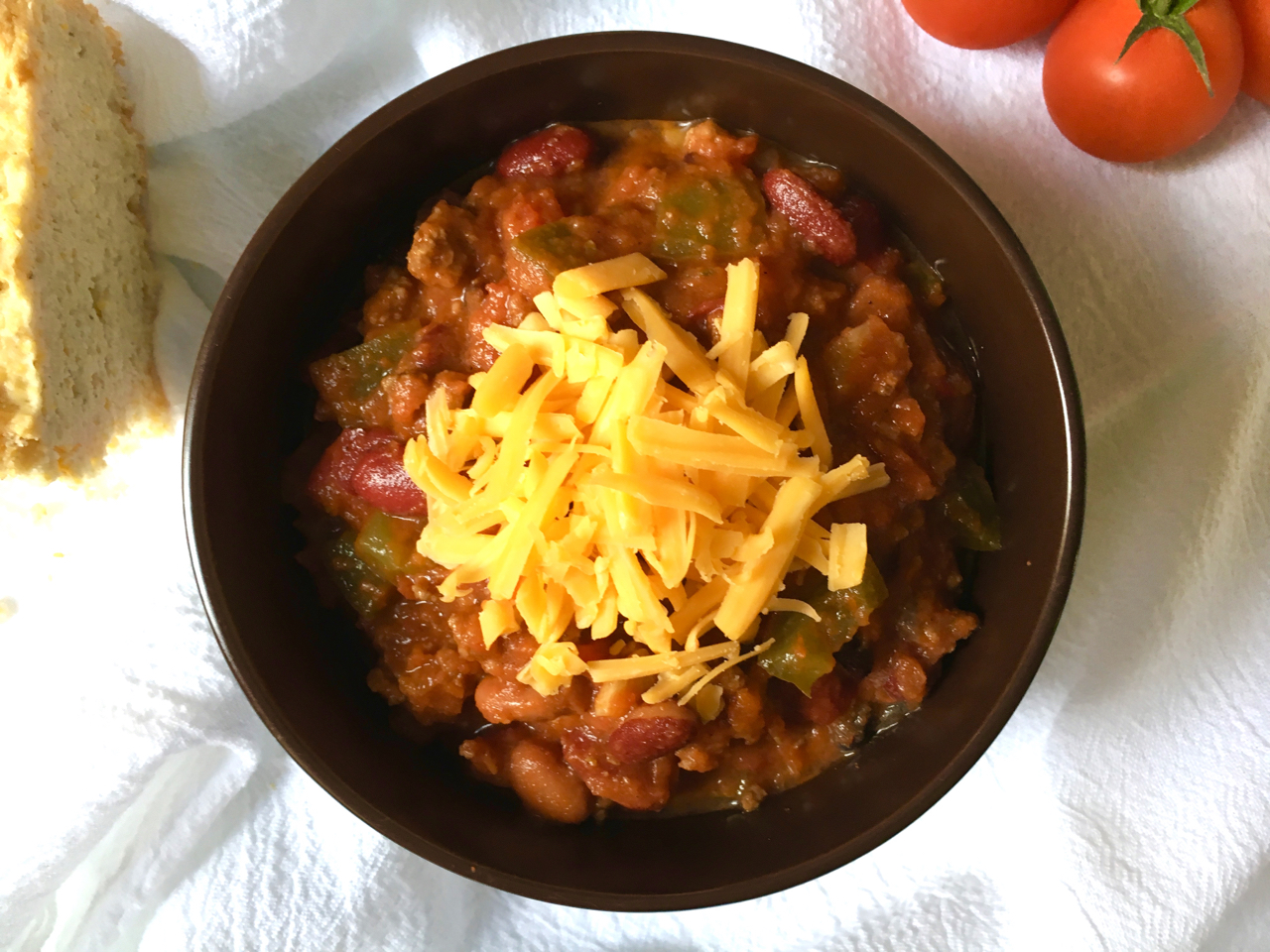 Note: This post contains Amazon affiliate links.
I almost always have the simple ingredients on hand for this beef chili. In the rare case I don't have any beef on hand…I just omit it and serve it over rice. This recipe is very simple and quick to make.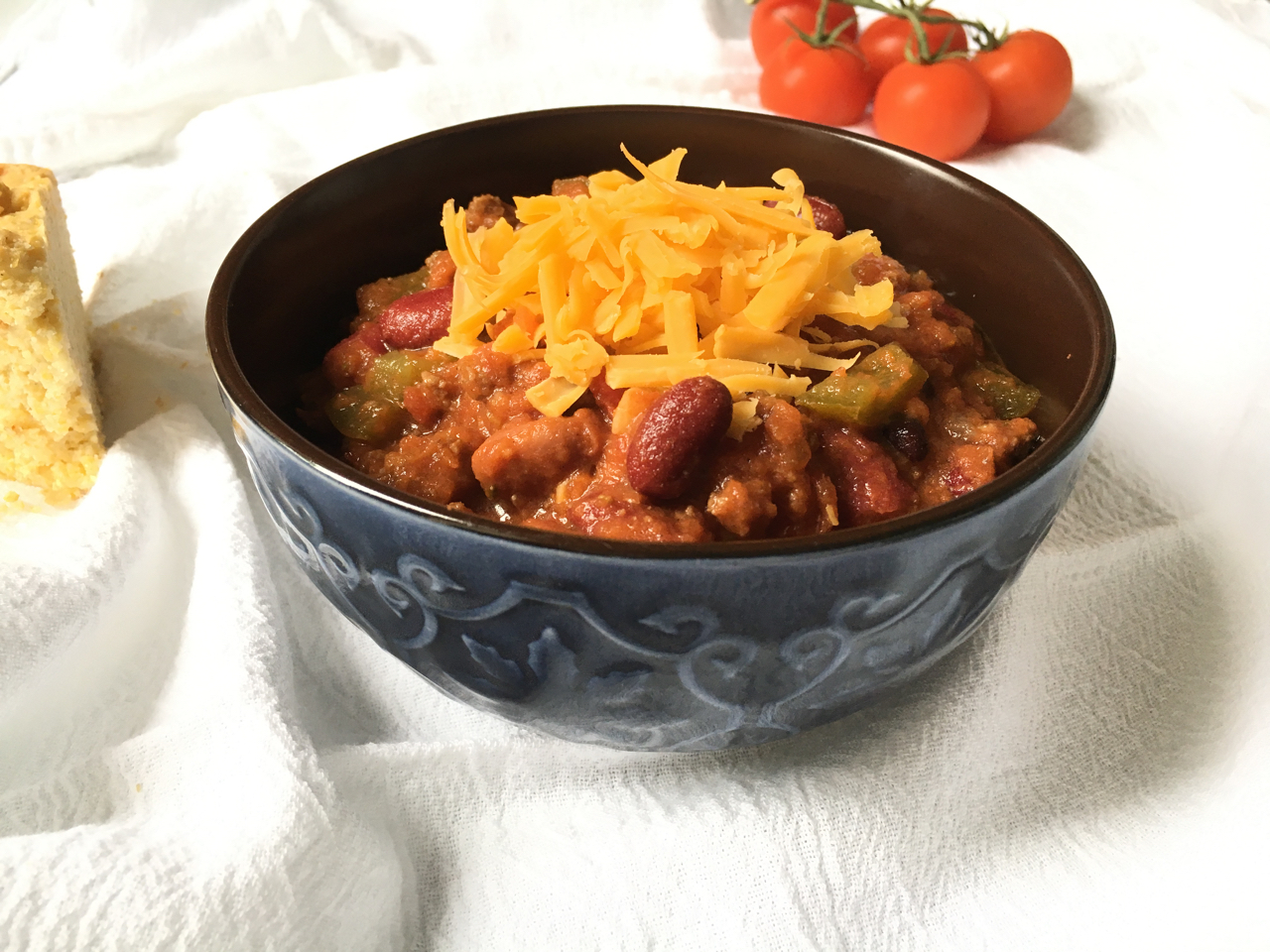 The ingredients include ground beef, kidney beans, chopped tomatoes, onion, garlic, green pepper, chili powder, cayenne pepper, salt, and the two ingredients that I think are absolutely not optional: brown sugar and apple cider vinegar (ACV). Do this: follow the recipe right up until you get to the part where you add the brown sugar and ACV. Before you add those two ingredients, taste the chili. Lacking something, right? Now add the brown sugar and ACV. Let it simmer for a few minutes. Now go back and taste it. See what I mean? You definitely need those two ingredients. You can play around with the amount of each to suit your taste. Sometimes the vinegar really comes through and I might want to tone it down, so I'll add just a little more sugar. Same goes for the spices…totally up to your taste buds!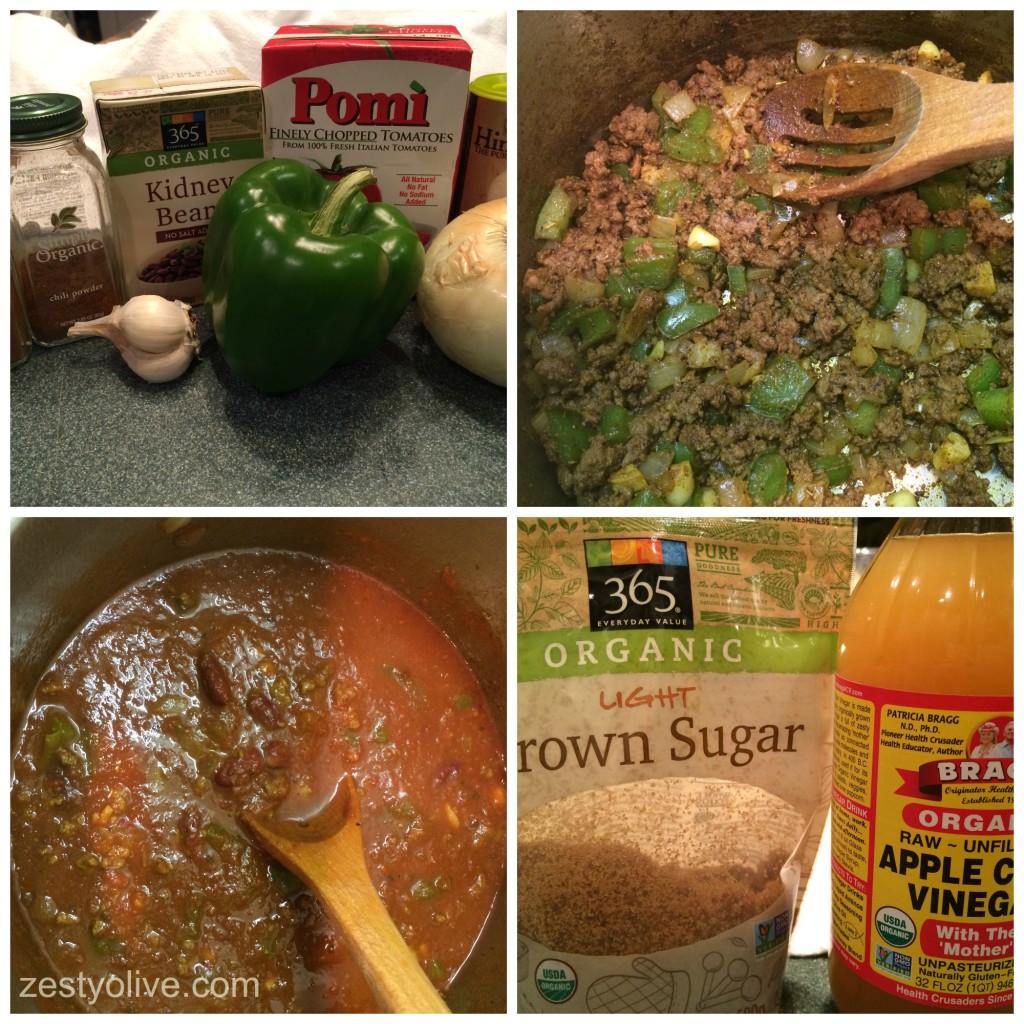 Once you've added all the ingredients, let it simmer for 30 minutes, at least, if you have the time. Check on it and stir occasionally. You might need to add a bit of water if it gets too thick for you. Totally up to you. Some like it more like a soup; I tend to like it a bit thick and chunky. Garnish with some grated cheddar cheese or a dollop of sour cream. Cornbread or garlic toast on the side is always appreciated, too.
Enjoy!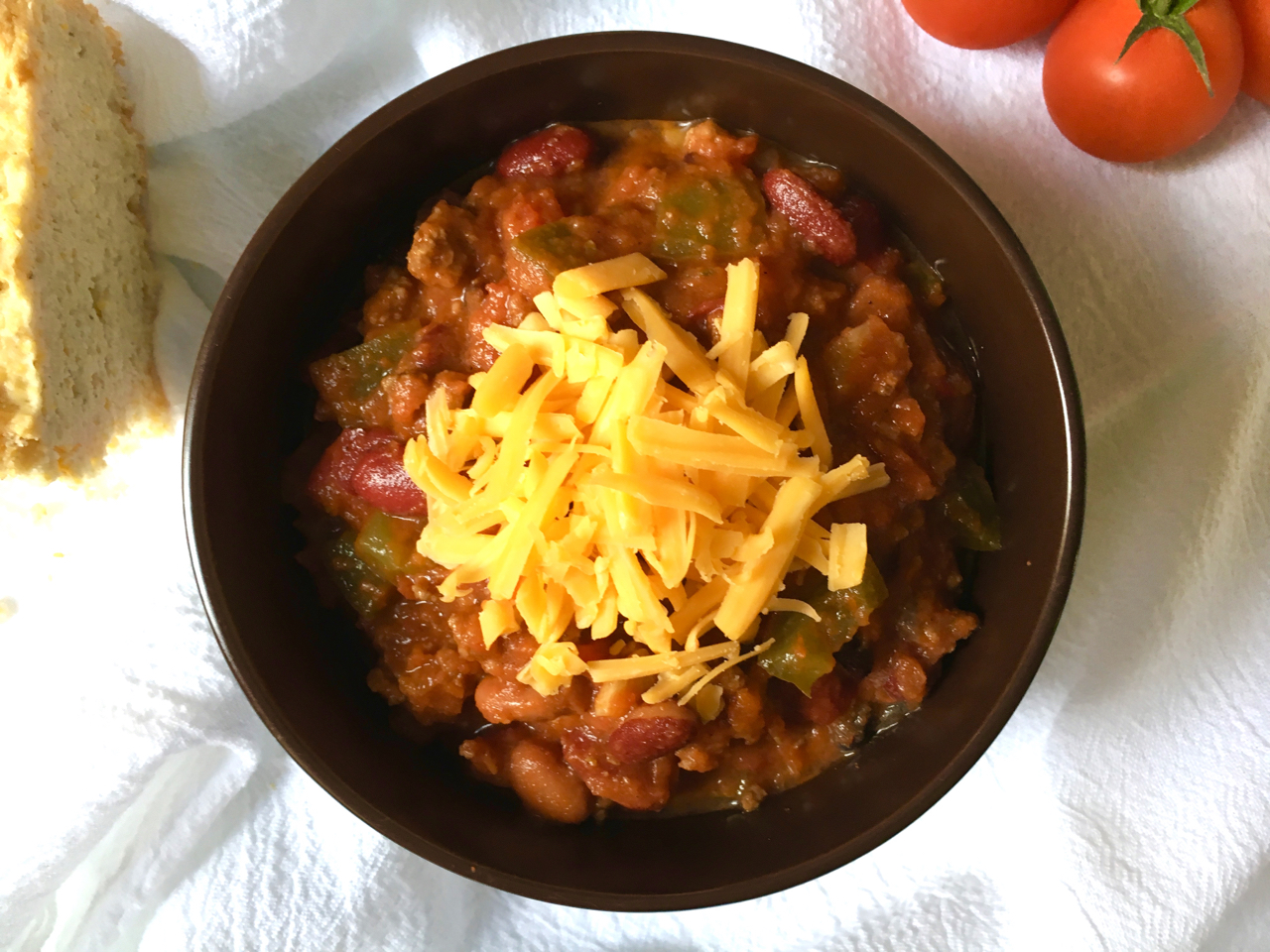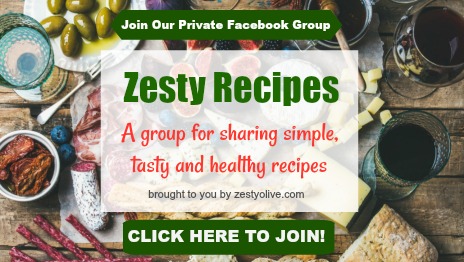 Beef Chili Recipe
Beef Chili Recipe
Ingredients
½ lb. ground beef
1 can (or box) chopped tomatoes
1 can (or box) kidney beans; rinsed and drained
1 small sweet onion, chopped
1 green pepper, chopped
2-3 cloves garlic, peeled and chopped
1 Tbsp. chili power
⅛ tsp cayenne pepper (optional)
salt, to taste, as needed
2 Tbsp. brown sugar
1 Tbsp. apple cider vinegar
1 Tbsp olive oil
Instructions
Heat olive oil in large pot, over medium high heat and brown the beef. Before beef is completely browned, add onion, peppers, garlic and a pinch of salt. Continue to brown until onions are translucent.


Add can of chopped tomatoes and can of kidney beans that have been rinsed and drained. Add chili powder and cayenne pepper. Bring to boil and reduce heat to simmer.


Add brown sugar and apple cider vinegar. Simmer. Taste and add more salt, chili pepper, cayenne, as needed. This is entirely up to your taste buds!


Simmer for 30 minutes, if possible. Otherwise; serve it up and enjoy!


Note: If you like your chili more like soup, feel free to add a bit of water to thin it out.


Optional: garnish with grated cheddar cheese and or sour cream.


This recipe is easily doubled.
DON'T FORGET TO PIN AND SHARE!