Get in the holiday spirit this season with one of these 12 Festive Holiday Christmas Aprons. You'll love the fashionable designs that you can coordinate with your wardrobe or let it make a statement of its own.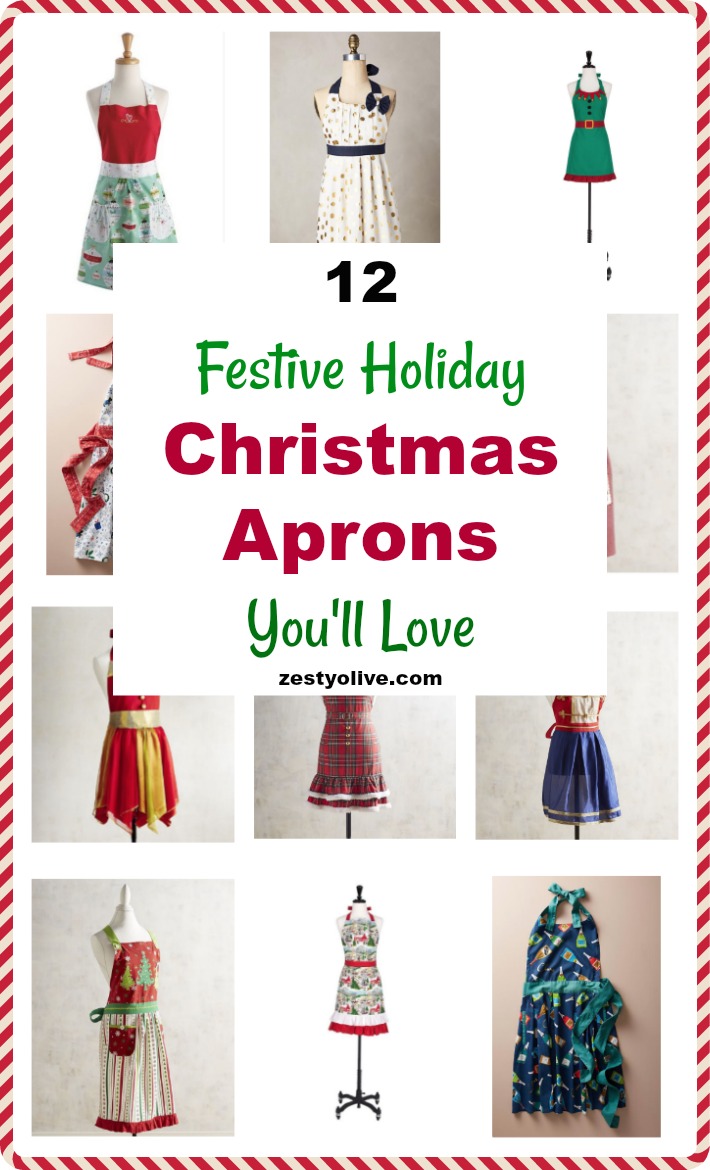 With one of these 12 festive holiday Christmas aprons you can go ahead and get messy in the kitchen while you roast the turkey or make cookies and bake pies. These adorable aprons have got you covered (literally) with designs, prints, and a little glam for the holidays!
Browse through this festive collection – photos are clickable.
DESCRIPTIONS, TOP LEFT TO RIGHT
Design Imports Holiday Apron
Anthropologie Gold Polka Dotted Apron • Anthropologie
KAF Linens KAF Home Holiday Elf Apron
Danielle Kroll Champagne Apron
Sugarplum Fairy Apron • Pier 1 Imports •
Dancing Nutcracker Apron • Pier 1 Imports
KAF Home Gingerbread Apron
Cheery Trees Apron • Pier 1 Imports
Mrs. Claus Woven Plaid Apron • Pier 1 Imports
KAF Linens KAF Home Winter Village Holiday Kid's Apron
Merry Snowmen Apron • Pier 1 Imports
Emily Isabella Jingle Bell Swing Apron
You may also like:
12 Must-Have Baking Tools And Essentials
Adorable Christmas Ornaments For Foodies
Festive Napkins and Napkin Rings For Your Holiday Table
DON'T FORGET TO PIN AND SHARE!