This Easy Pear Crisp is the perfect dessert for fall. Spiced with cinnamon, ginger and vanilla, it's also a  gluten-free, paleo and vegan option for those looking for a healthy harvest dessert.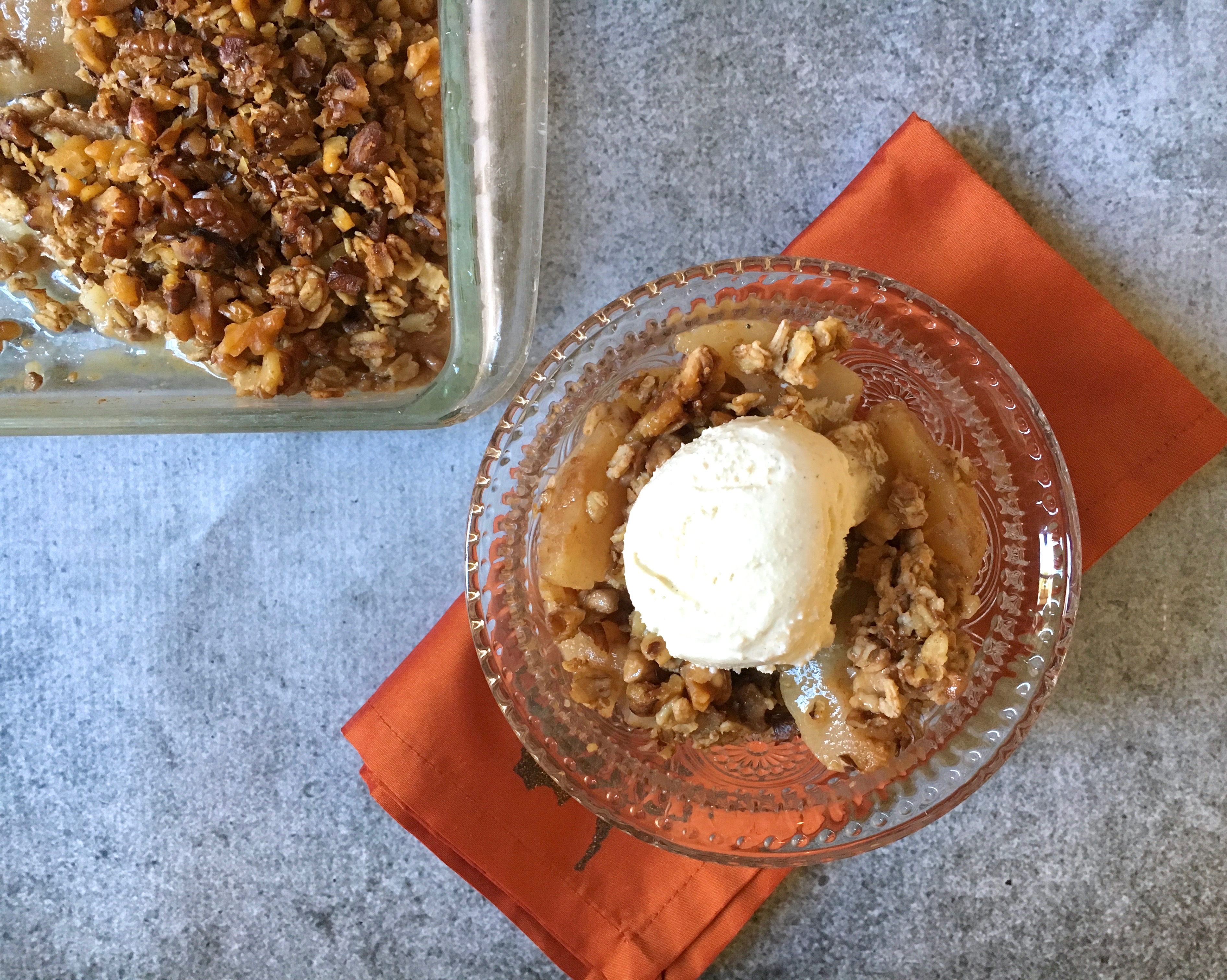 This easy pear crisp couldn't be more simple to make. It's a healthy fall dessert that is laced with the flavors of autumn: cinnamon, ginger and vanilla. It's also a delicious option for those looking for a gluten-free, paleo and/or vegan treat for the fall and winter holidays.
Note: This post contains Amazon affiliate links.
I use gluten-free oats for the base of the crisp, but if this isn't a concern for you, just use your favorite traditional oats. Along with coconut oil, maple syrup, walnuts and spices, this crisp topping comes together super quickly. It's hard not to munch on it while throwing it together ~ so good!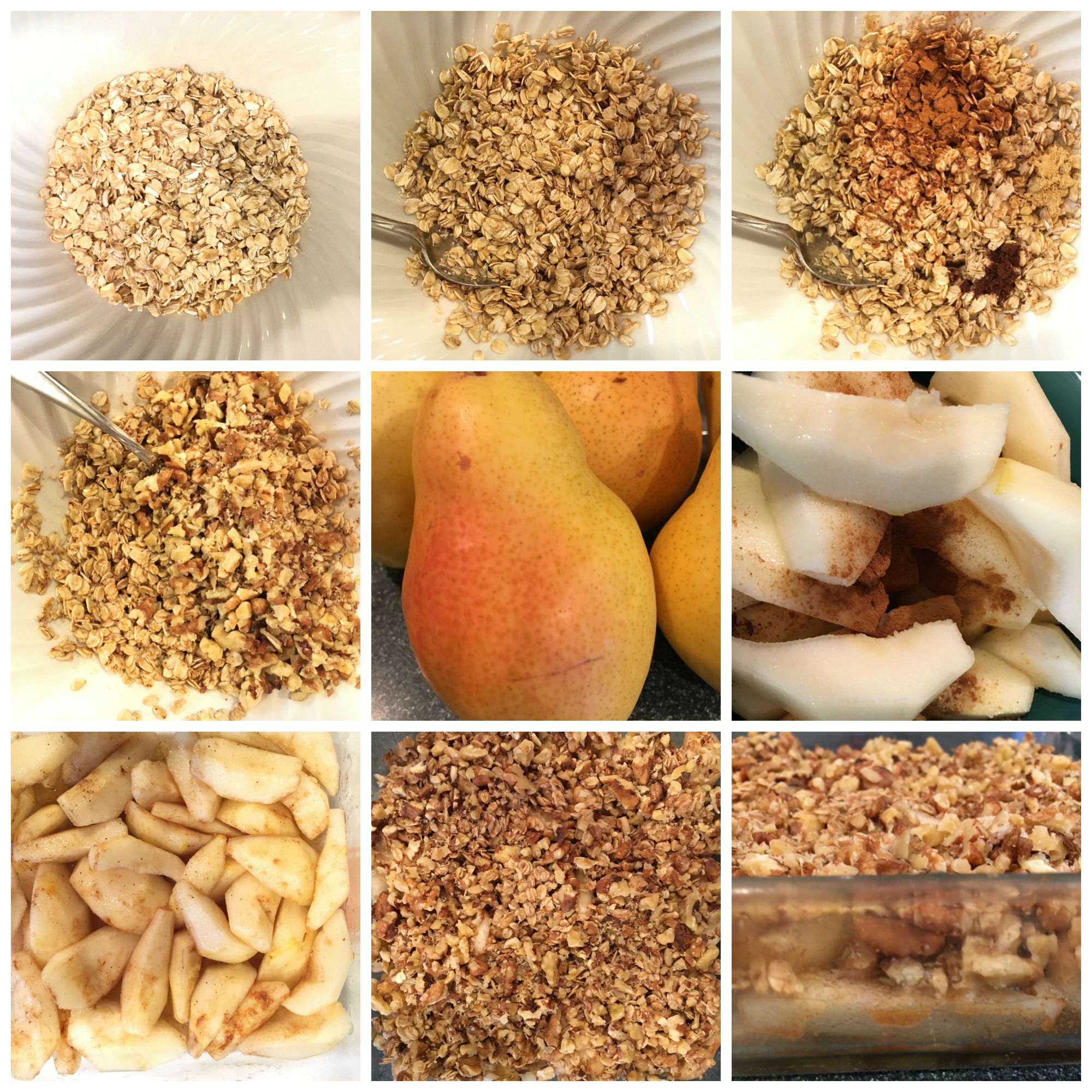 I used 8 pears. I believe they were Bartlett pears. Over the years, I've used various varieties, and even mixed varieties, so use your favorite or try something new! I just peeled, cored, sliced, and then spiced them. I put them in a lightly-greased baking dish (I used coconut oil), added the topping, and baked.
Of course, I served it with some coconut milk ice cream. Totally up to you!
It's delicious served warm, but will keep in the refrigerator for a few days. Equally good cold!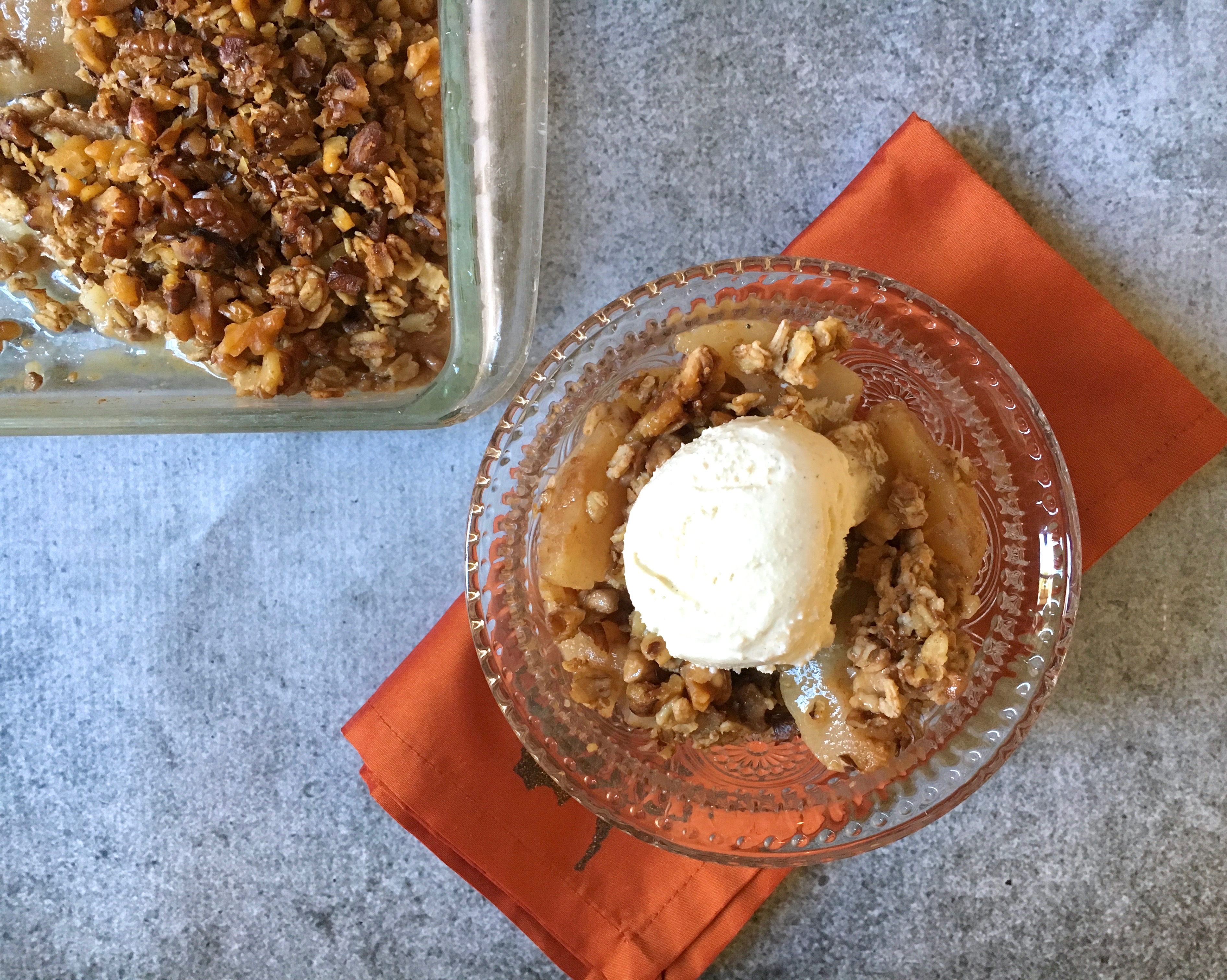 You might also like:

Italian Almond Pear Cake (Gluten-Free)
Gluten-Free Apple Pie Shortbread Bars
Maple And Cinnamon Baked Pears



DON'T FORGET TO PIN AND SHARE!