This healthy Cranberry Orange Relish is a holiday favorite during Thanksgiving and Christmas. It's easy and it's the perfect combination of tart and sweet.
Note: This post contains Amazon affiliate links.
This easy and healthy cranberry orange relish uses only 4 ingredients and can be made in under 10 minutes. No cooking required! You do need a high-powered blender, such as a Vitamix, or food processor, though. I like to make this relish a day ahead and let the flavors deepen in the refrigerator overnight.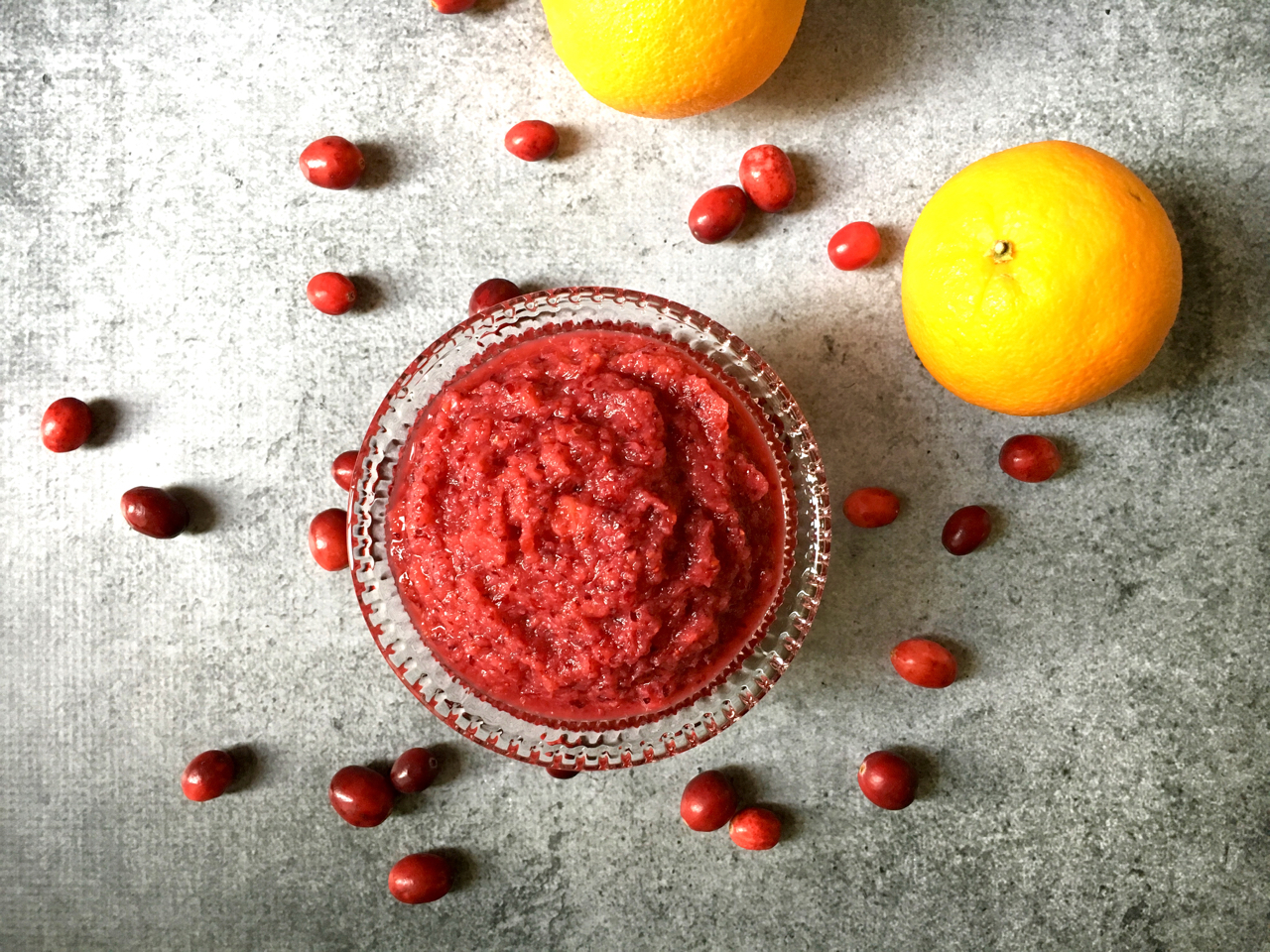 Here's how to put it together in under 10 minutes:
You'll need fresh cranberries, 2-3 large organic oranges, about 1/2 cup orange juice and a little maple syrup or organic sugar (or sugar substitute, like Swerve). Rinse the cranberries well and let them drain and dry. Wash the oranges well, too. I like to leave the orange rind on, so just cut each orange into quarters. Remove any seeds that you see.
Using your blender or food processor, add the orange sections and just a splash of the orange juice and blend for a few seconds. You don't want the oranges totally pulverized. Add half of the cranberries and blend again, adding another splash of orange juice. Scrape down sides of blender, as needed and/or use the tamper if using a Vitamix. Add the remaining cranberries and blend, adding orange juice as needed. I like to leave the relish a little chunky, if possible.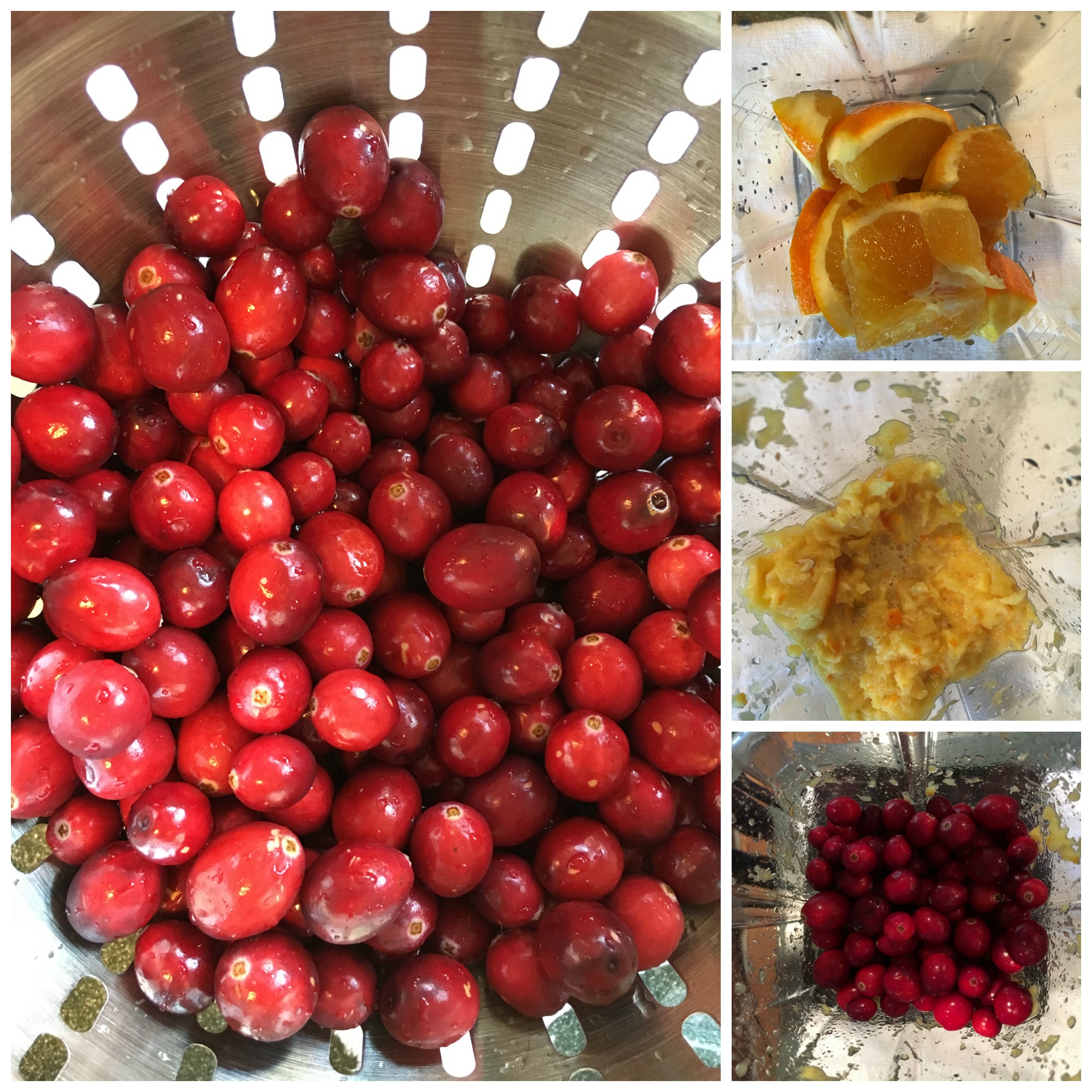 Pour relish into a bowl and sweeten with maple syrup (or organic sugar) and stir well. Taste as you go. You can always add more sweetener if you desire. I like this relish on the tart side, so I tend to hold back on the sweetener. If you make it ahead and refrigerate it for a few hours or overnight, the flavors will develop. Taste again before serving to see if you need to adjust the sweetness. Enjoy!
Note: This post Amazon affiliate links.
DON'T FORGET TO PIN AND SHARE!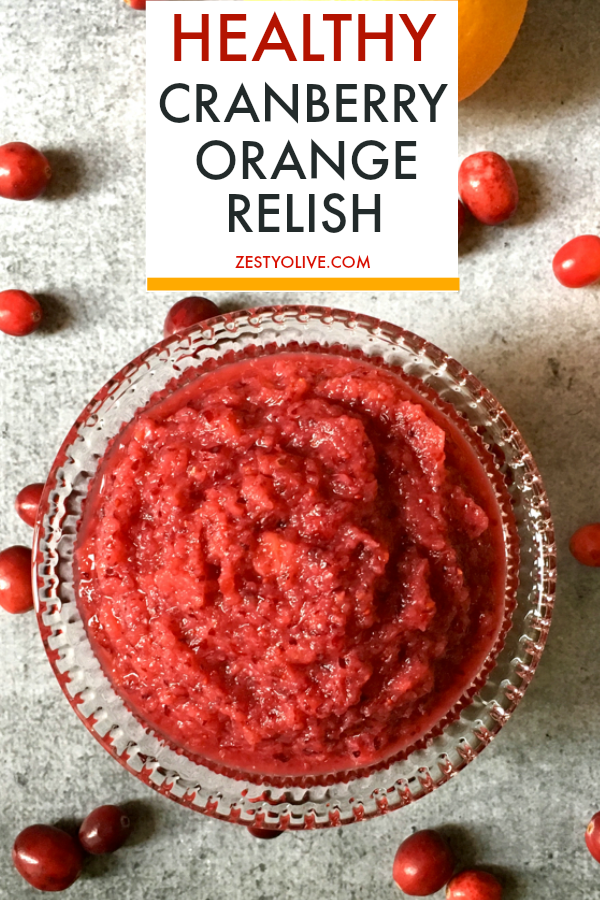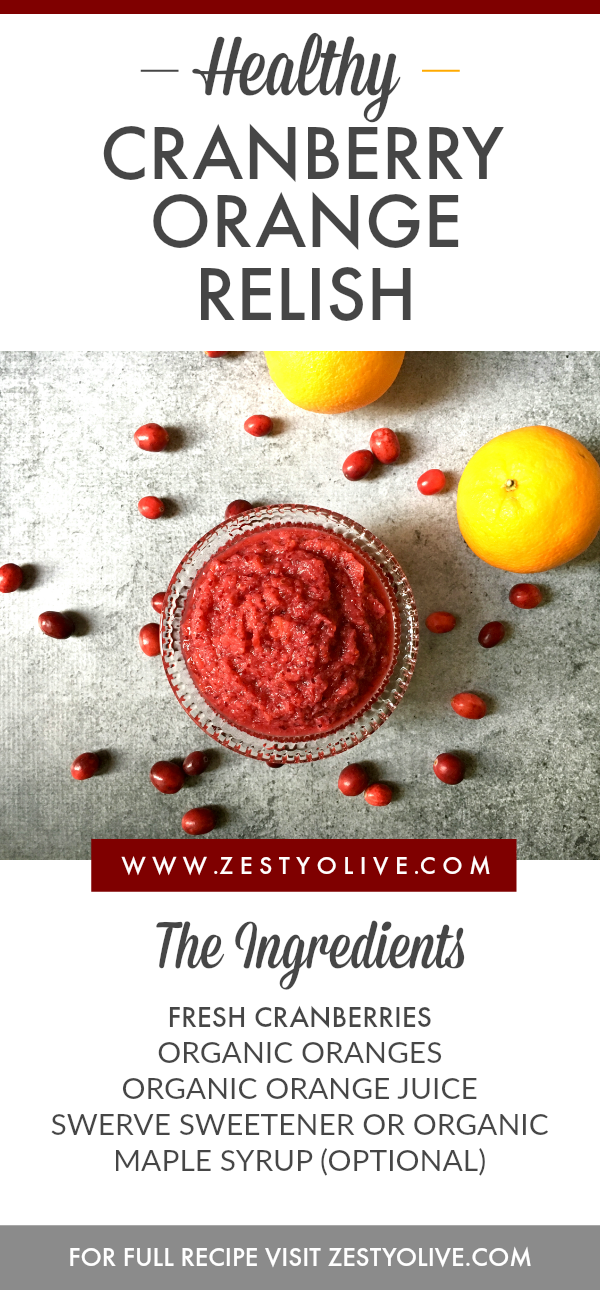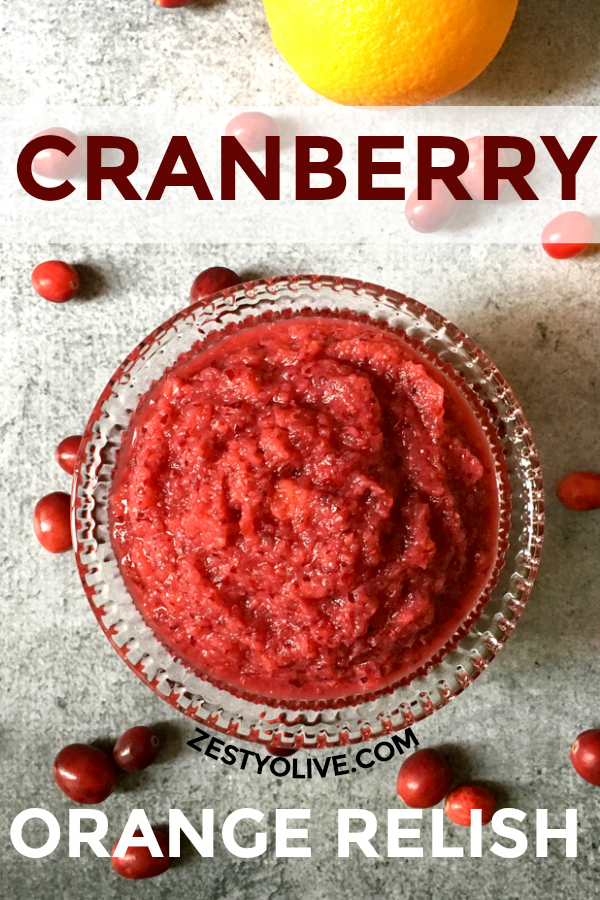 Save
Save
Save
Save