These Healthy Chicken Fajita Lettuce Wraps come together quickly thanks to rotisserie shredded chicken. With minimal time at the stove, you can prepare a tasty meal in under 30 minutes.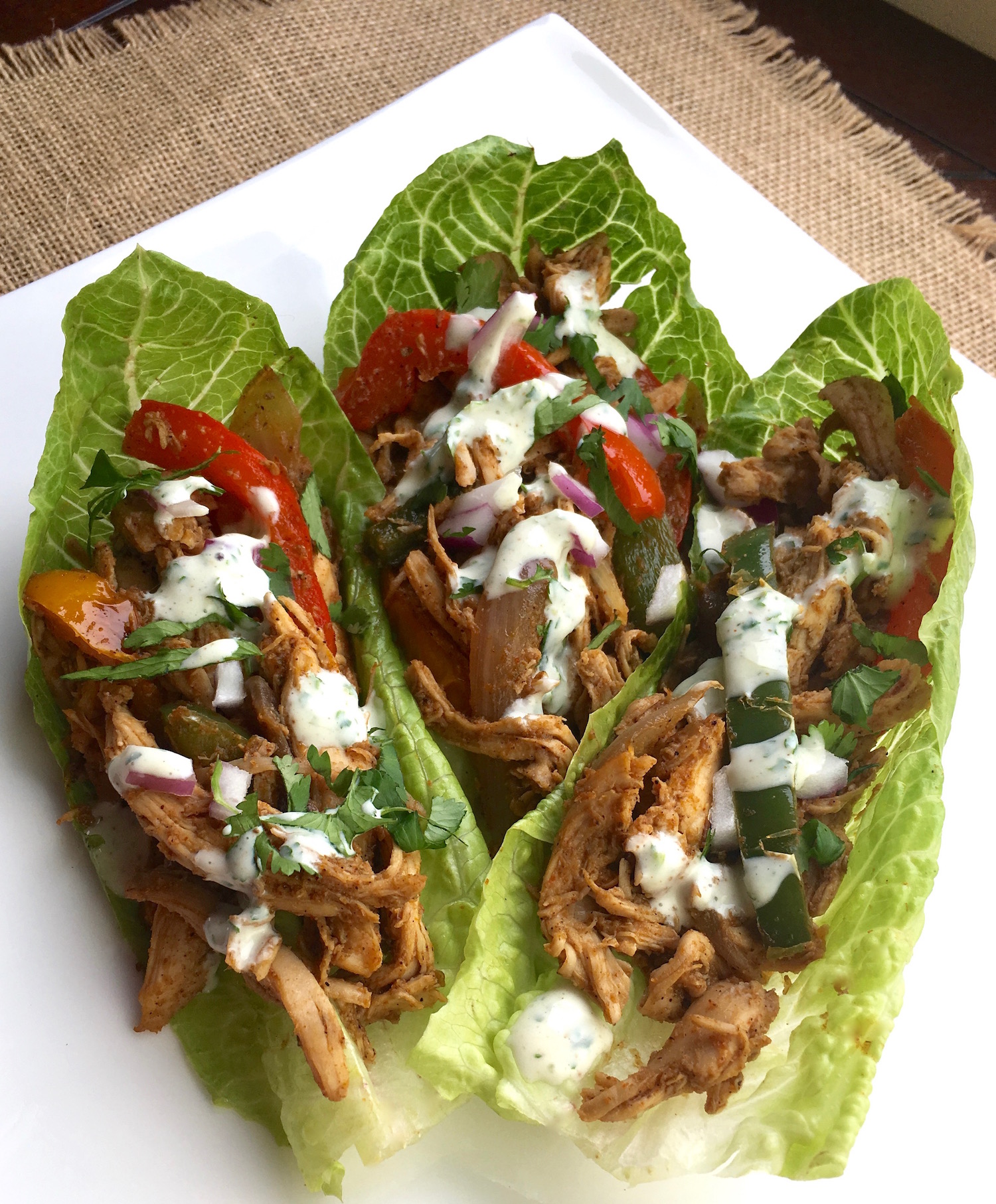 This post contains Amazon affiliate links.
These healthy chicken fajita lettuce wraps get a zesty kick from my creamy cilantro avocado jalapeño sauce which can be made the day before and kept in the fridge until you need it. (Caution: this stuff is addictive – might want to make a double batch!)
I've also included my homemade fajita seasoning that I like to use. Why not use store-bought? You can, no problem, but I like to personalize my seasoning with the flavors that I would rather have intensified and that I know my family likes. Play around with the amounts to personalize it your own tastes. For example, you may like a heavier amount of chili powder or cayenne pepper, or less. Adjust it according to your tastes and keep a batch on hand for all your Tex-Mex recipes. Store it in an airtight container, or glass jars like these for later use.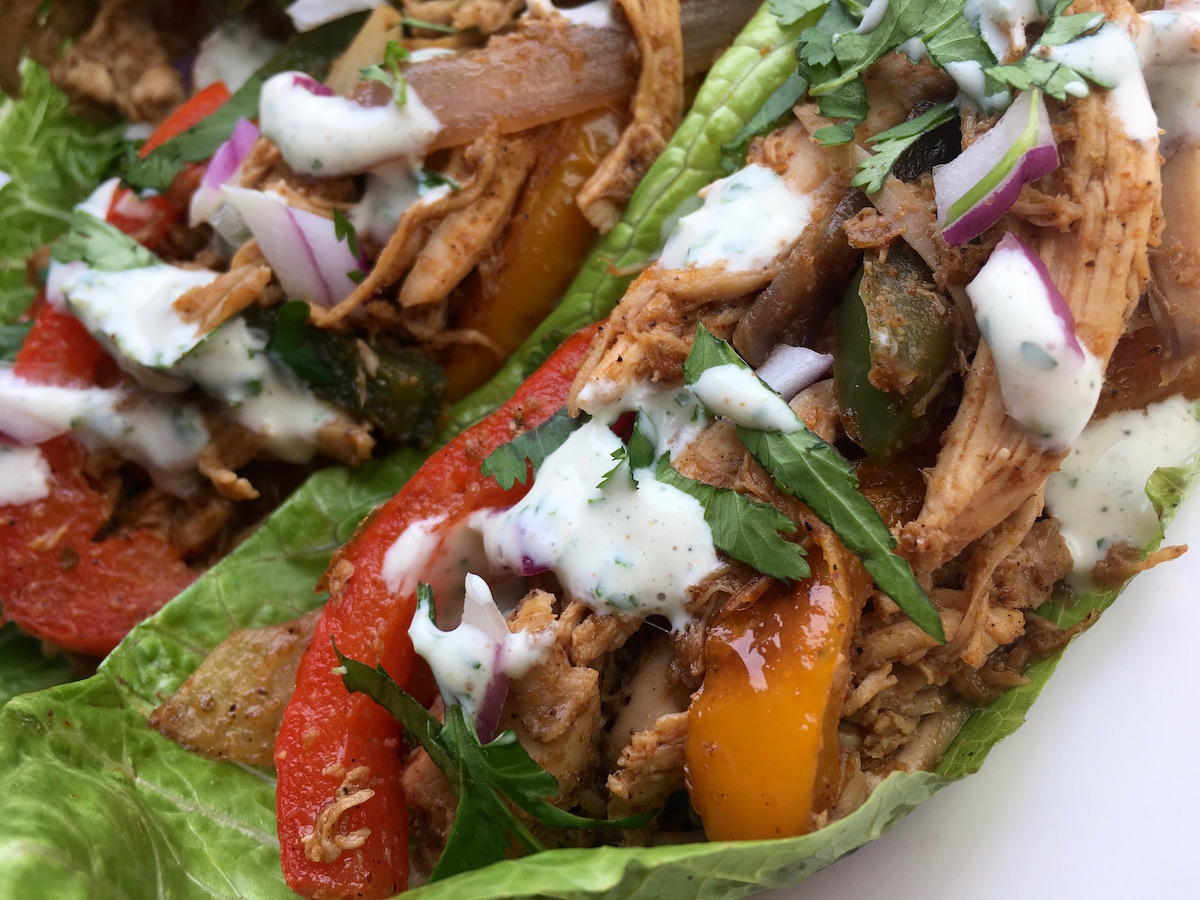 Plan ahead with this meal by purchasing a rotisserie chicken or two and pre-shredding it. That will make this recipe go even more quickly on those busy nights when you want to get dinner on the table as quickly as possible.
YOU MAY ALSO LIKE:
Creamy Cilantro Avocado Jalapeño Sauce
Easy Homemade Organic Salsa
Quick and Easy Chicken Fiesta Skillet
DON'T FORGET TO PIN AND SHARE!