This easy DIY Harry Potter Candy Bark Recipe is perfect for Halloween or a Harry Potter themed party.
Note: This post contains Amazon affiliate links.
In this Harry Potter Candy Bark Recipe we take the colors of the Houses and swirl them together to create a stunning candy bark. While all 4 Hogwarts Houses are represented in this recipe, you could easily adapt the colors to fit your preferred House. Kids as well as adults will enjoy helping to make this simple candy. The bark is decorated with various Harry Potter candy for extra yummy fun!
Here are the easy steps:
You'll need these 4 candy melt colors:
Wilton Blue Candy Melts (Ravenclaw)
Wilton Yellow Candy Melts (Hufflepuff)
Wilton Red Candy Melts (Gryffindor)
Wilton Green Candy Melts (Slytherin)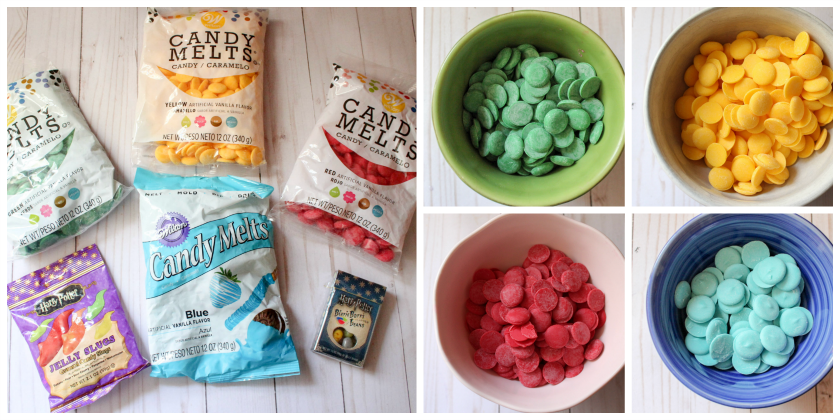 1. Line a 15 x 11 half sheet pan with parchment paper and set aside.
2. Melt each color of candy melts in the microwave separately or with this Wilton Melting Pot.
3. Drop circles of the melted chocolate onto the lined sheet pan. Make sure to alternate so no like colors are next to each other.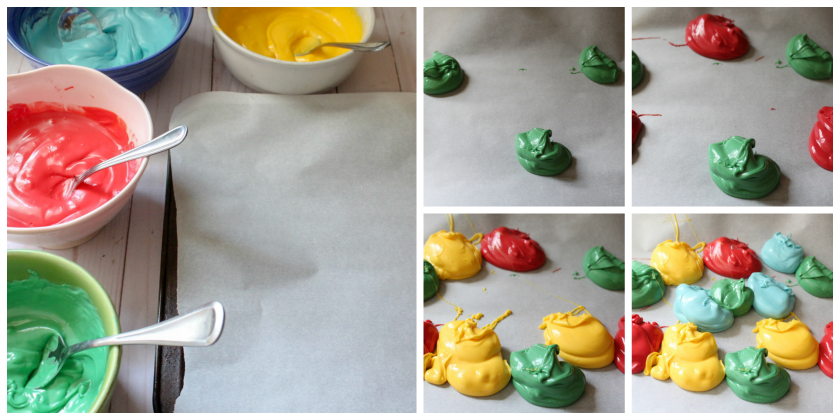 4. Use a knife to smooth out the chocolate and swirl together.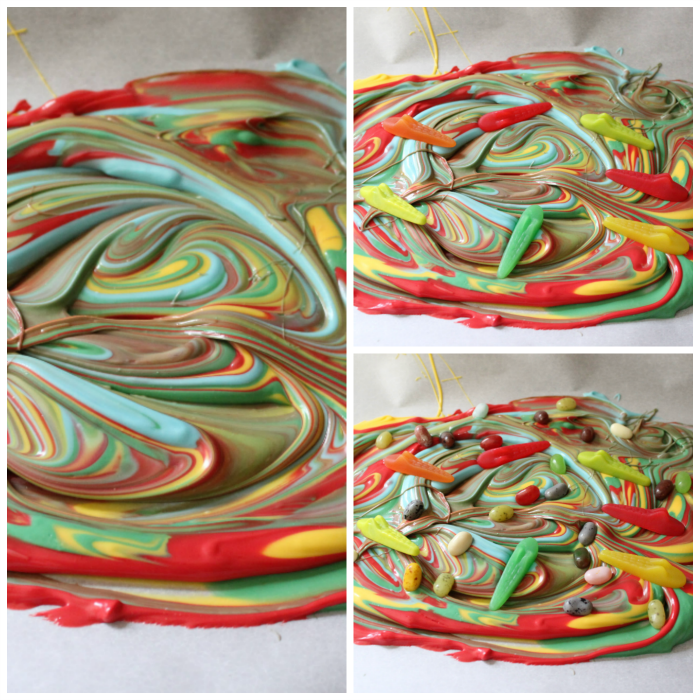 5. Top with the Harry Potter candy. I used these: flavor beans and jelly slugs.
6. Chill for 15 minutes then take out and behold your masterpiece! Finally, break into bite, uh, bark-size pieces and enjoy!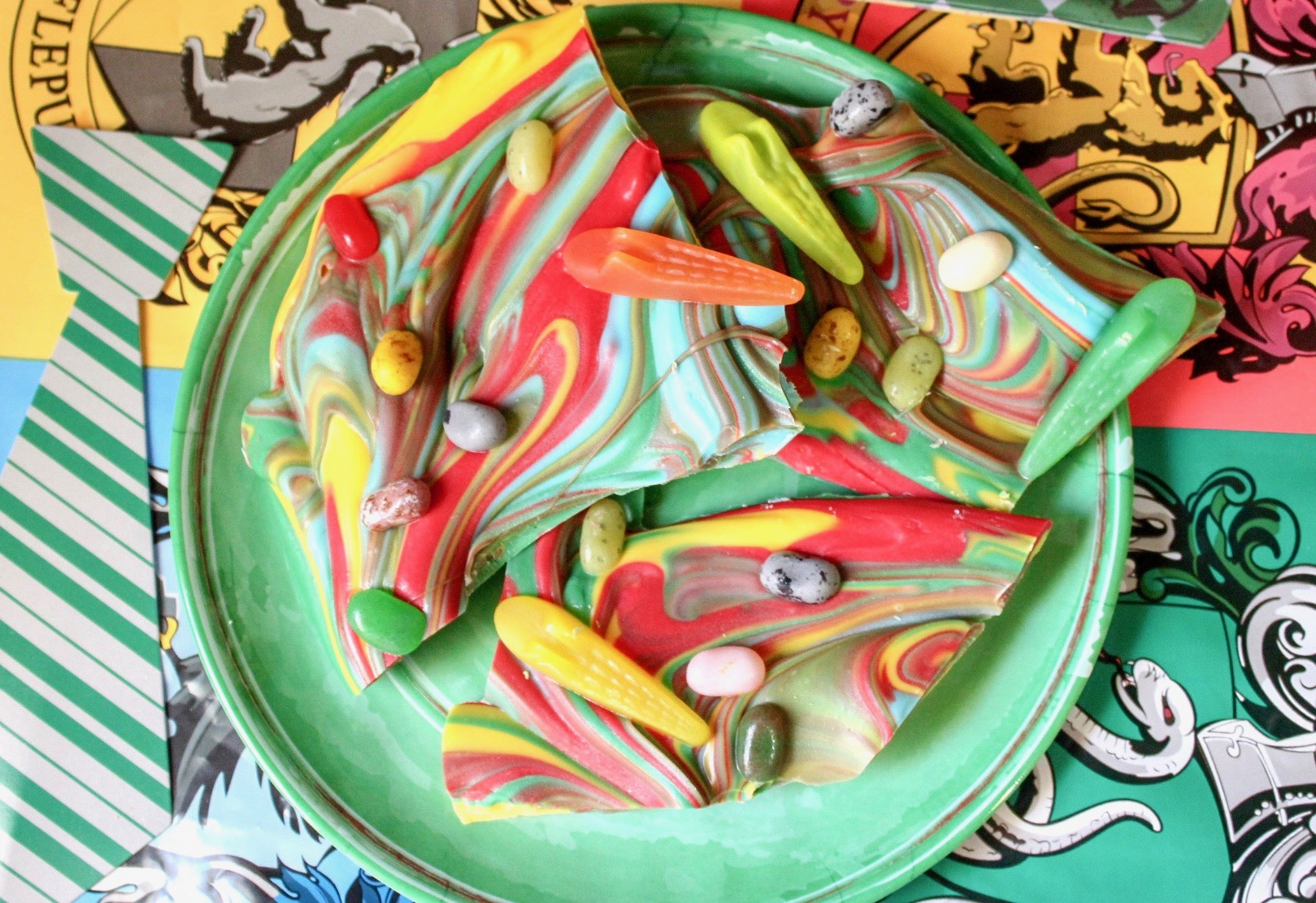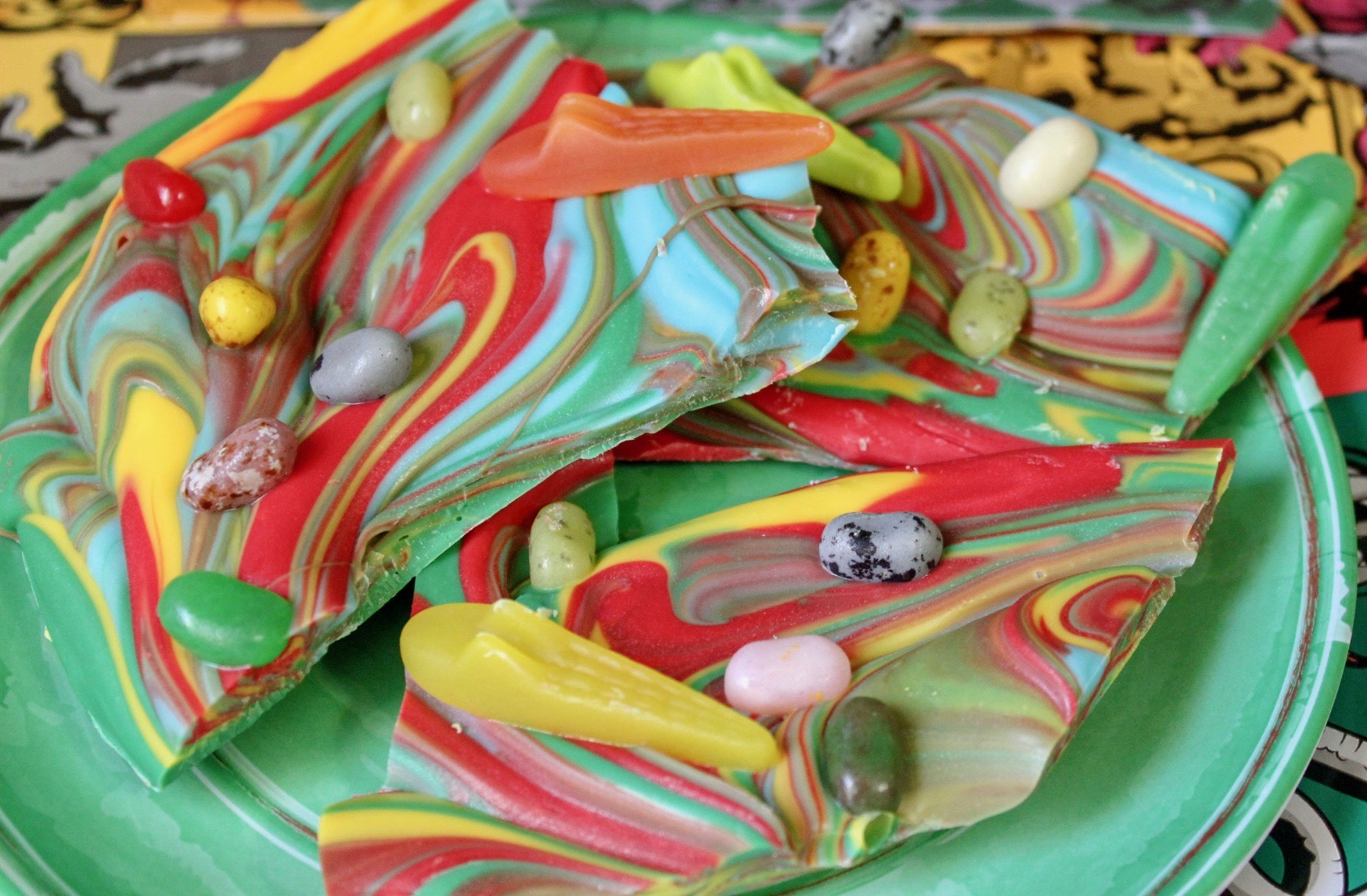 YOU MAY ALSO LIKE:
Harry Potter Gift Guide For The Cook And Foodie
12 Must-Have Baking Tools And Essentials
Cranberry Orange Relish
DON'T FORGET TO PIN AND SHARE!