This Easy No Mayo Potato Salad Recipe is will become a favorite at your next picnic, BBQ or potluck.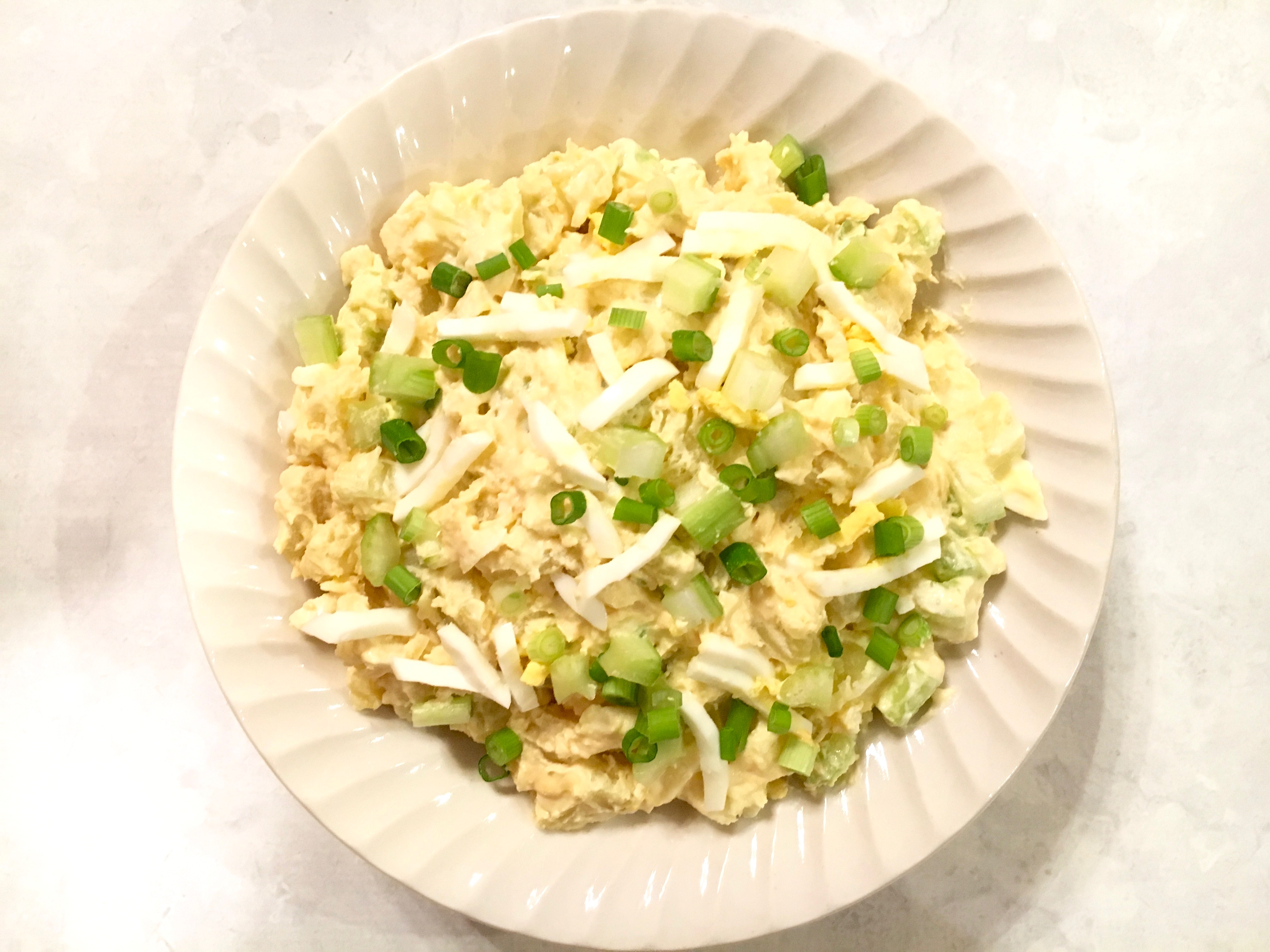 Note: This post contains affiliate links.
This potato salad is elevated by the spicy addition of Dijon mustard. Sour cream replaces the mayonnaise and the addition of egg, celery, green onions and dill pickle make this a zesty potato salad worthy of your next gathering.
You can use any type of potato and this salad will turn out fabulous. Here, I used Yukon Gold potatoes because that's what I had on hand. I like to peel my potatoes, although that's not necessary if you like the skins on. Sometimes I do a rough peel and leave a bit of skin on; totally up to you.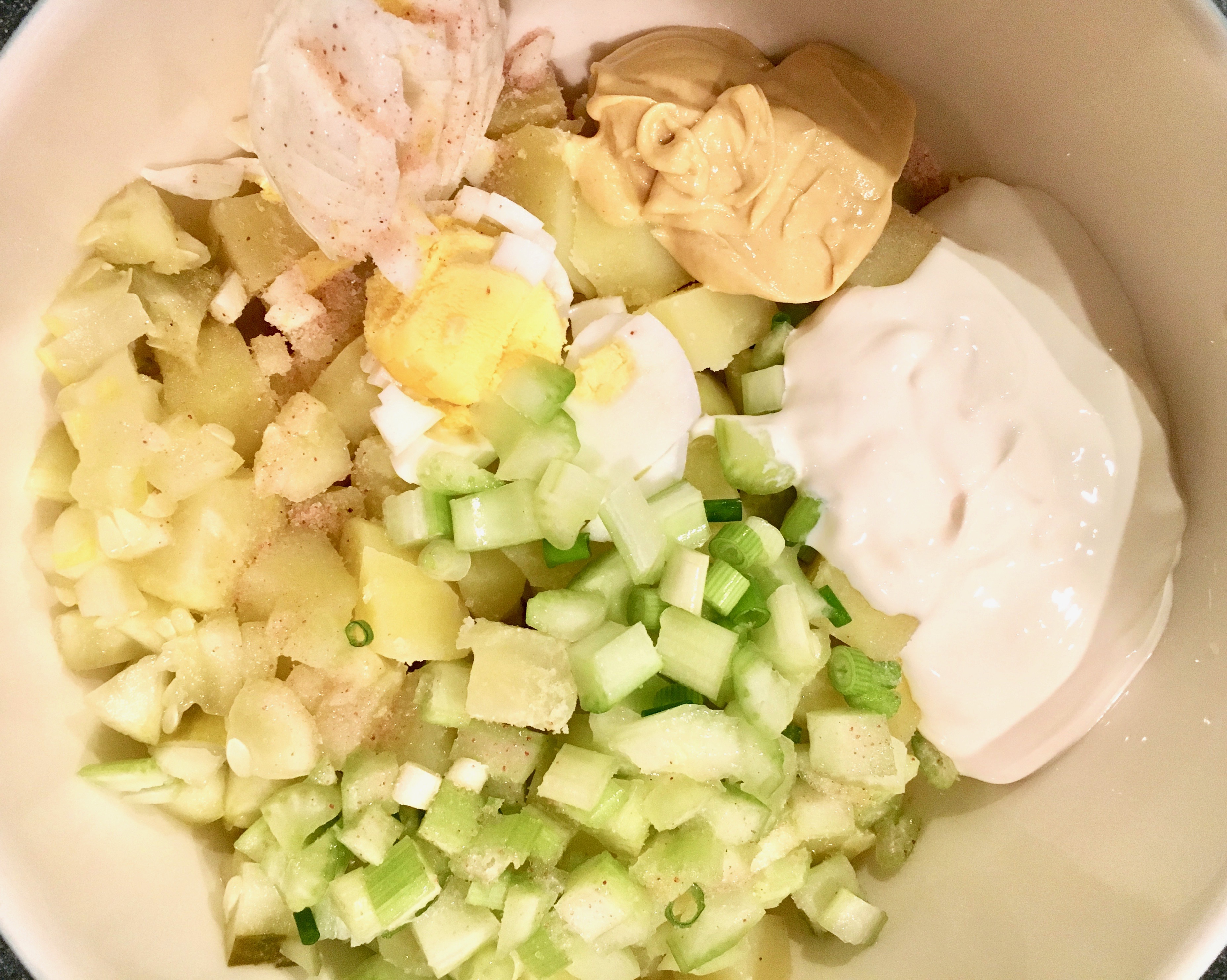 Boil the potatoes until they are almost tender. Don't over boil because then the potatoes absorb too much water and become mushy when you go to mix the salad, no matter how gently you do it. Once the potatoes are just this side of tender, remove from the heat, drain well and let cool completely. Sometimes I help this process along by putting the bowl/colander in the fridge until I'm ready to add the other ingredients and mix it together. That said, this salad is also tasty served warm.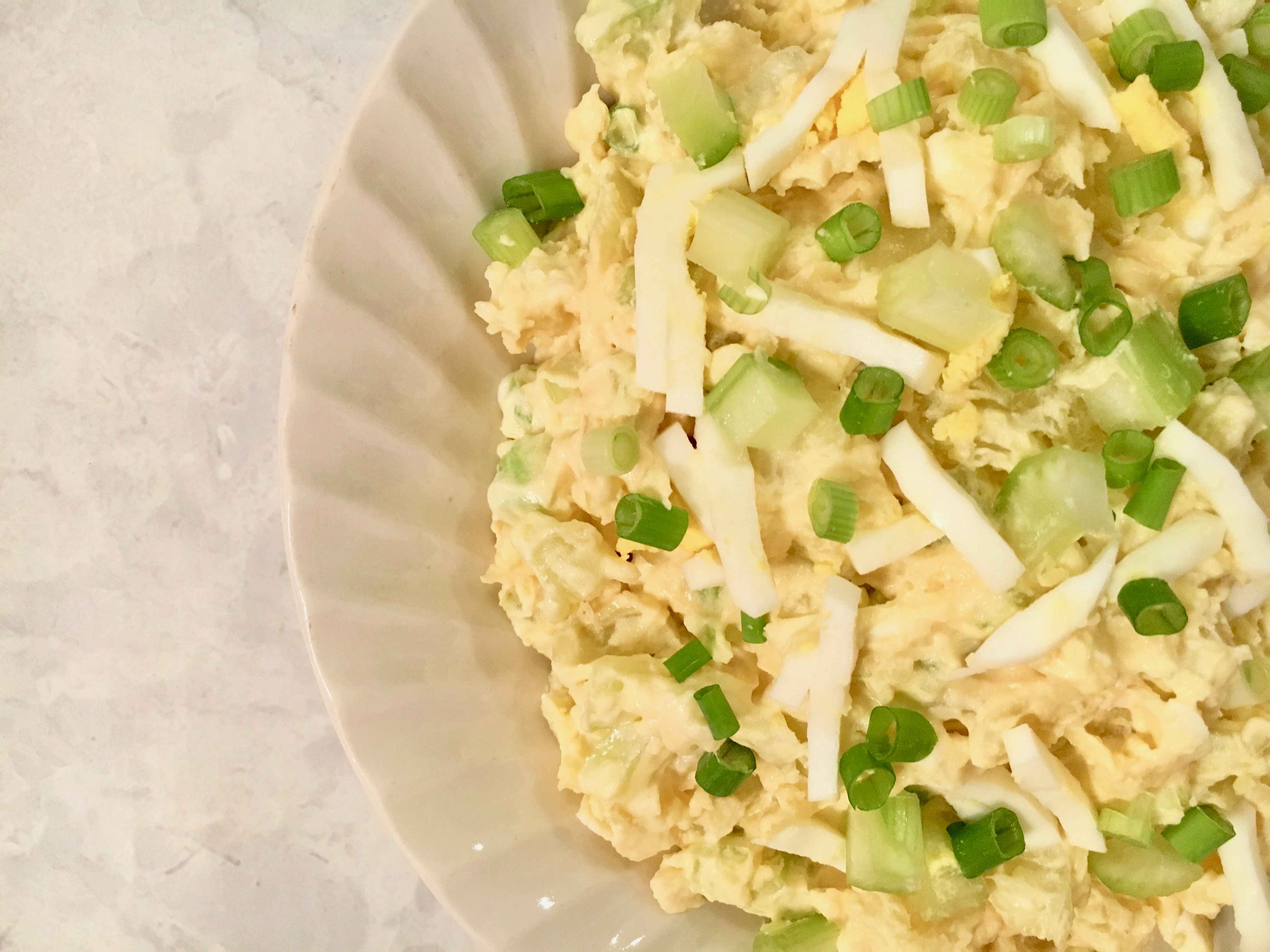 Mayo is replaced by full fat sour cream. You can also use plain Greek yogurt, or a mix of the two. I tend to like the full fat sour cream because it has a rich flavor and is creamier than the yogurt. Note: don't use fat-free sour cream. You need the fat and creaminess to make this really work.
The zest comes in with the Dijon mustard. Here's my favorite. And I don't skimp on this! This is totally up to your taste preference, but I always tend to add a dollop more because the potatoes are such a blank canvas that I need that extra dollop to really make these zing!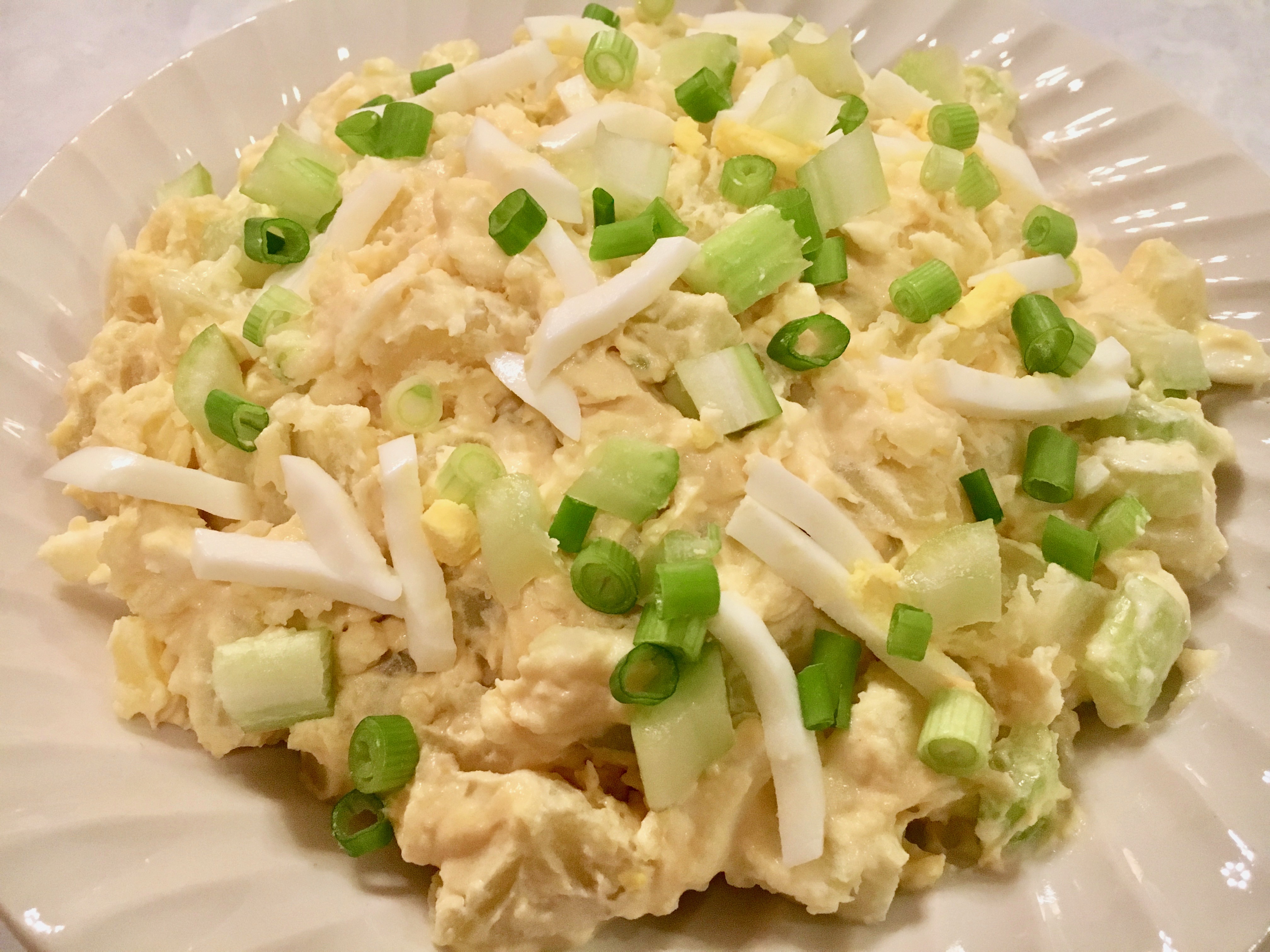 Hard boiled eggs, celery, a little green onion, dill pickles and Himalayan sea salt round out the flavors. Zesty!
Potato lover? Make sure you check out my other potato recipes:
Baked Scalloped Potatoes
Roasted Garlic Mashed Potatoes
Loaded Baked Potato Salad
DON'T FORGET TO PIN AND SHARE!