Here's the easiest recipe ever on How To Make 90-Second Keto, Low Carb, Gluten-Free Bread In A Mug. Not only is this bread healthy and quick to make, but it is easily customizable if you want to season it up with herbs or cheese.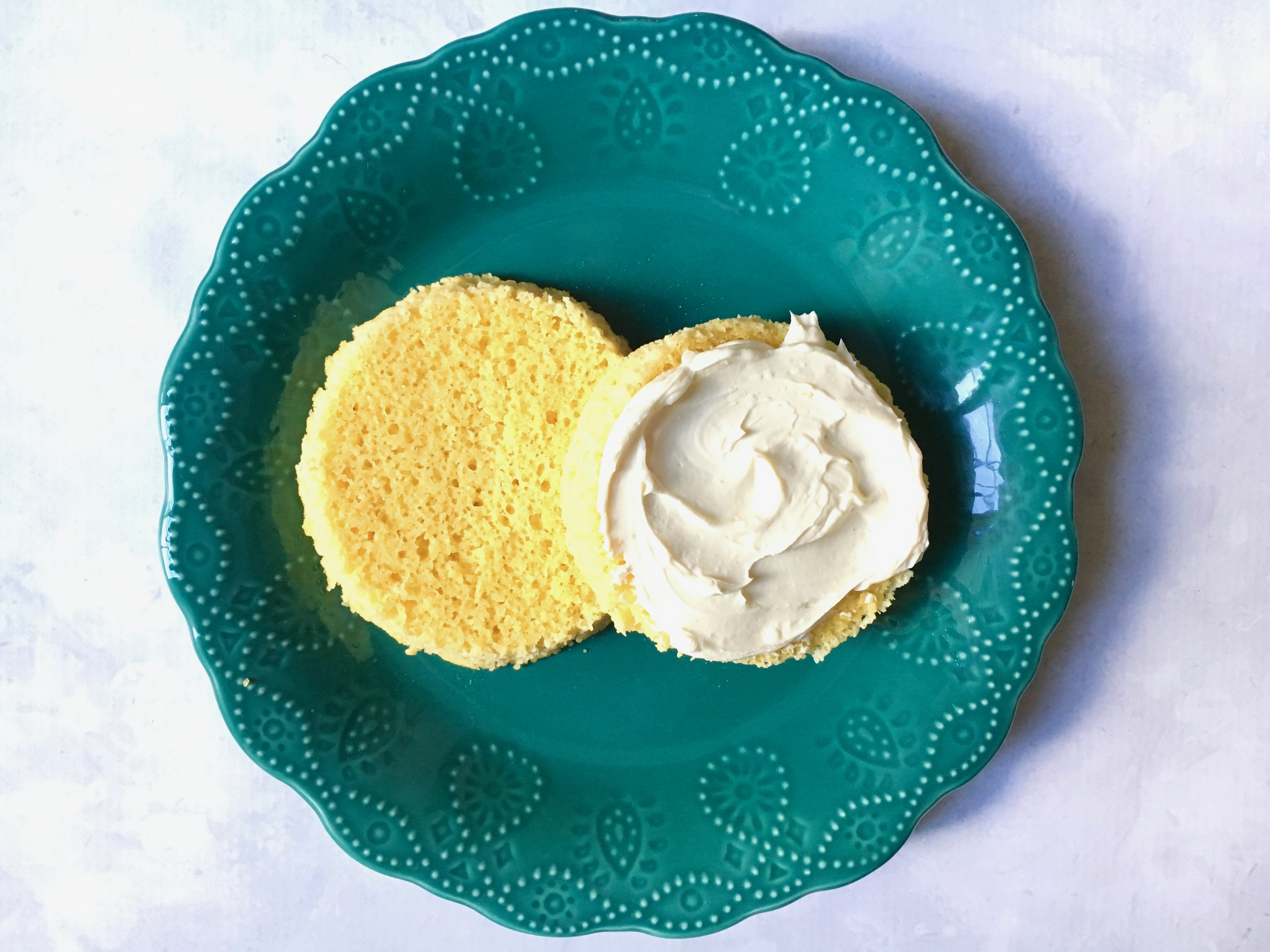 Note: This post contains Amazon affiliate links.
If you're looking for a keto-friendly, single-serve bread recipe, this How To Make 90 Second Keto Low Carb Bread In A Mug recipe is it! It's gluten-free, carb-free and tasty, too, and ready in just *90 seconds via the magic of your microwave oven. (*Depending on the wattage of your microwave oven, your milage may vary. You may need to add additional seconds to get your bread texture just right for you.)
Bonus: you can mix it all in the same container, depending on how big your vessel is. I tend to be messy, so I actually melt my butter in the vessel I'll be using, in this case a ramekin, and mix the rest up in a small mixing bowl or cereal bowl that's just a tad larger. This way, I can stir the ingredients quickly without having to be too careful so as not to spill stuff over the edges. If you're a neat stirrer or mixer, then use the all-in-one approach!
A note on vessels to use: mugs are great, but use a large or jumbo one like this to make sure the ingredients have room to "bake" and spread out enough to get a bread-like texture.
I actually like to use a ramekin like this one because it comes out nice a widely round and is easy to slice.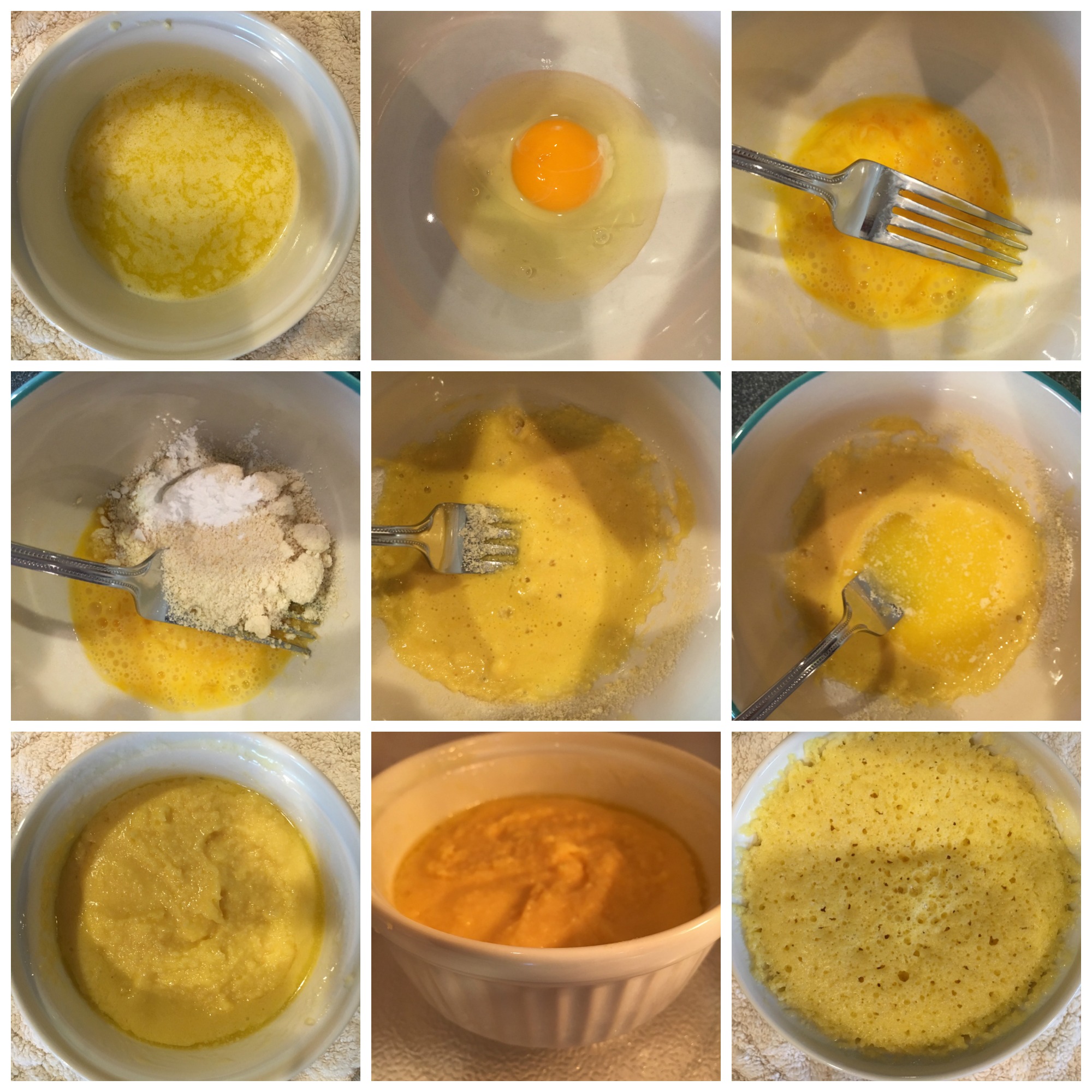 So here's how it comes together: (See full recipe ingredients and instructions down below)
I'm using the two vessel method here because I'm a messy mixer:
Melt butter in your mug or ramekin; set aside.
In a small mixing bowl, lightly beat egg with fork.
Add almond flour (I use this one), baking powder and salt to egg and mix with fork.
Pour melted butter into mixture and stir well so that there are no lumps.
Pour mixture into buttered mug.
Microwave for 90 seconds.
Remove bread from mug (carefully; it's hot!) and set it vertically and slice down the middle creating two pieces of bread.
Slather with topping of choice (I like cream cheese!) and enjoy.
Here it is just sliced and ready to eat or decorate, or become a sandwich, or stick it under the broiler for a few minutes to toast the top and then add jelly or honey…you get the idea…the possibilities are endless!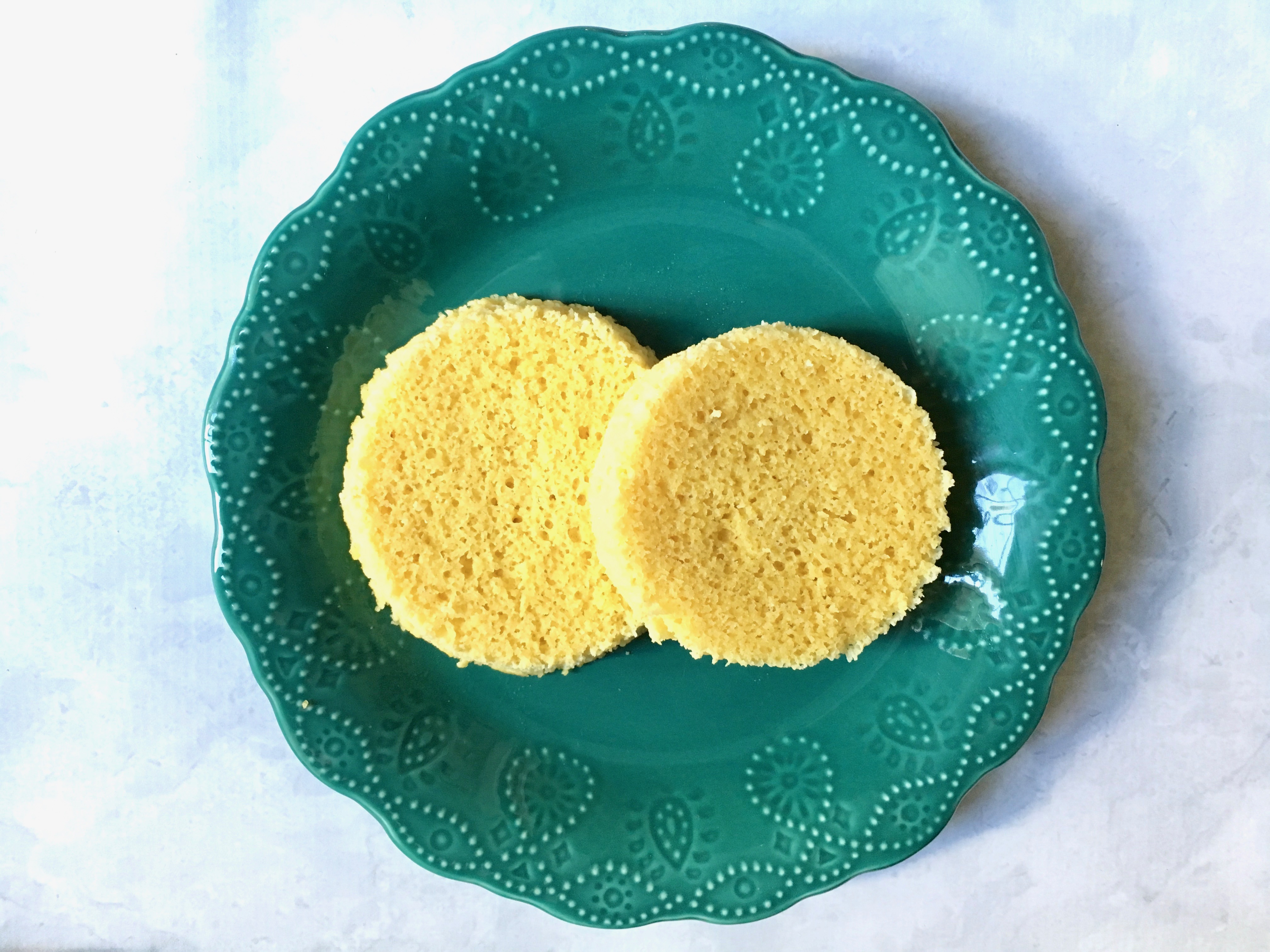 My favorite topping, though, is softened cream cheese. I also like to add a little Herbamare seasoning. So good!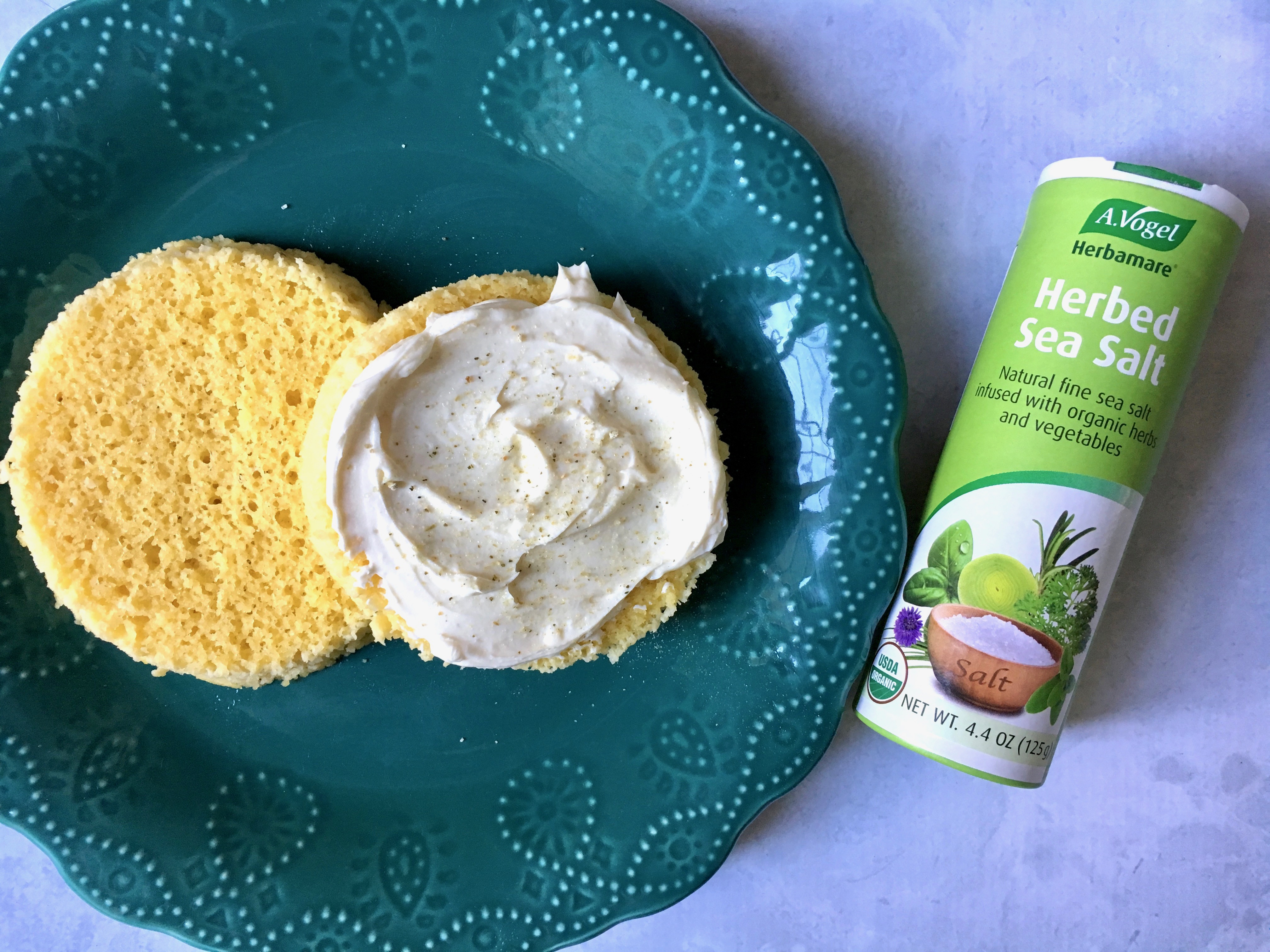 If one slice of this amazing bread fills you up, just refrigerate the other half for another time.
Note: this recipe is easily customizable. Add a sprinkle of cheddar cheese and a dash or garlic powder to the mix before cooking, or add Italian seasoning for a different taste. Experiment and have fun with this versatile recipe.
YOU MAY ALSO LIKE:
Gluten Free Almond Butter and Chocolate Chip Blondies
Gluten Free Yogurt Cake Pan Pancakes
Gluten-Free Chicken and Broccoli Alfredo
DON'T FORGET TO PIN AND SHARE!