Here's my easy recipe for fried okra, a classic southern side dish, made in a cast-iron skillet!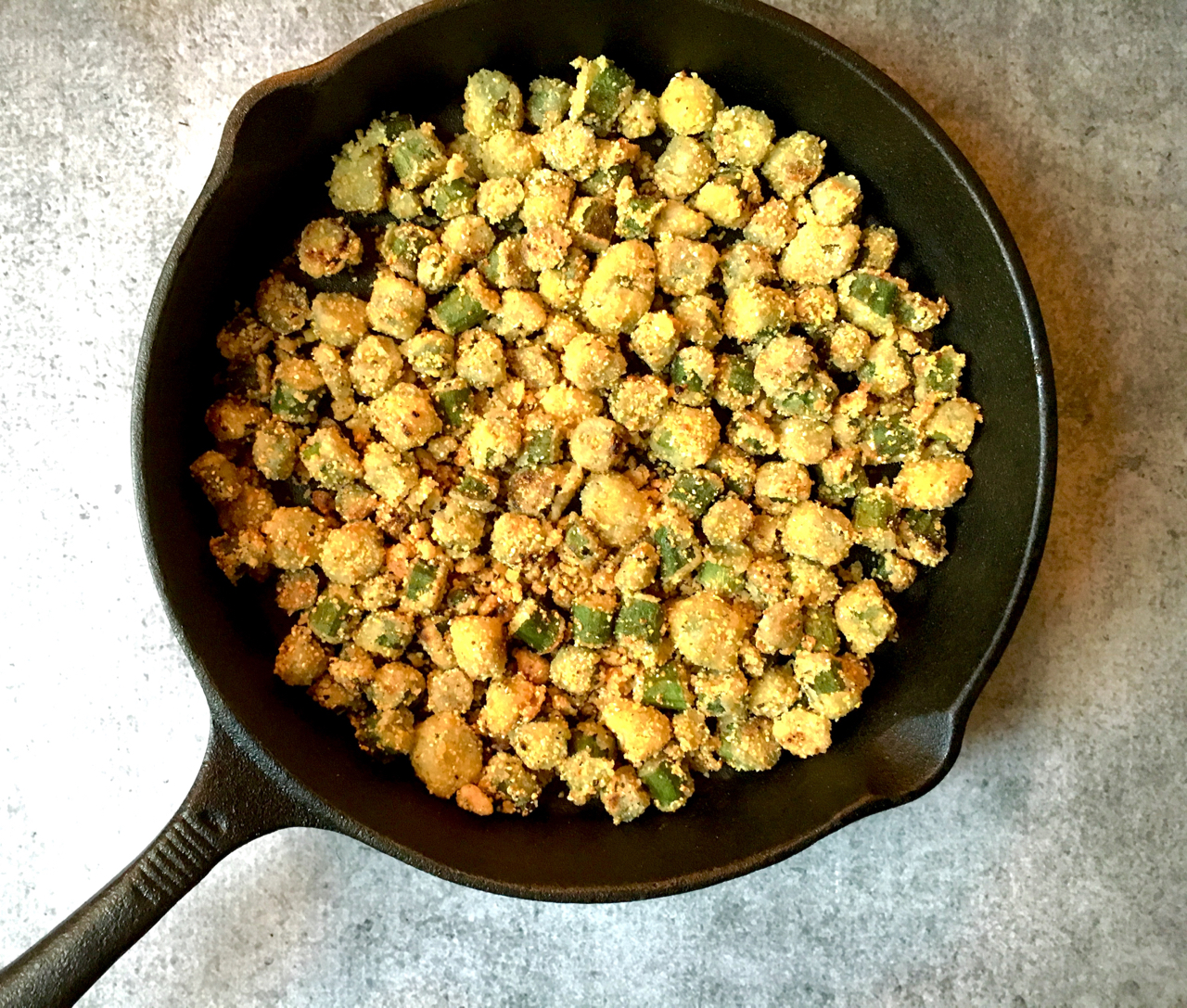 Note: This post contains affiliate links for products on Amazon.
In the south, fresh okra is a staple at farmer's markets and grocery stores. It's so easy to prepare in a cast iron skillet. This classic southern fried okra dish is very simple and easy to make. I'll even show you how to minimize any slime factor when preparing this okra recipe!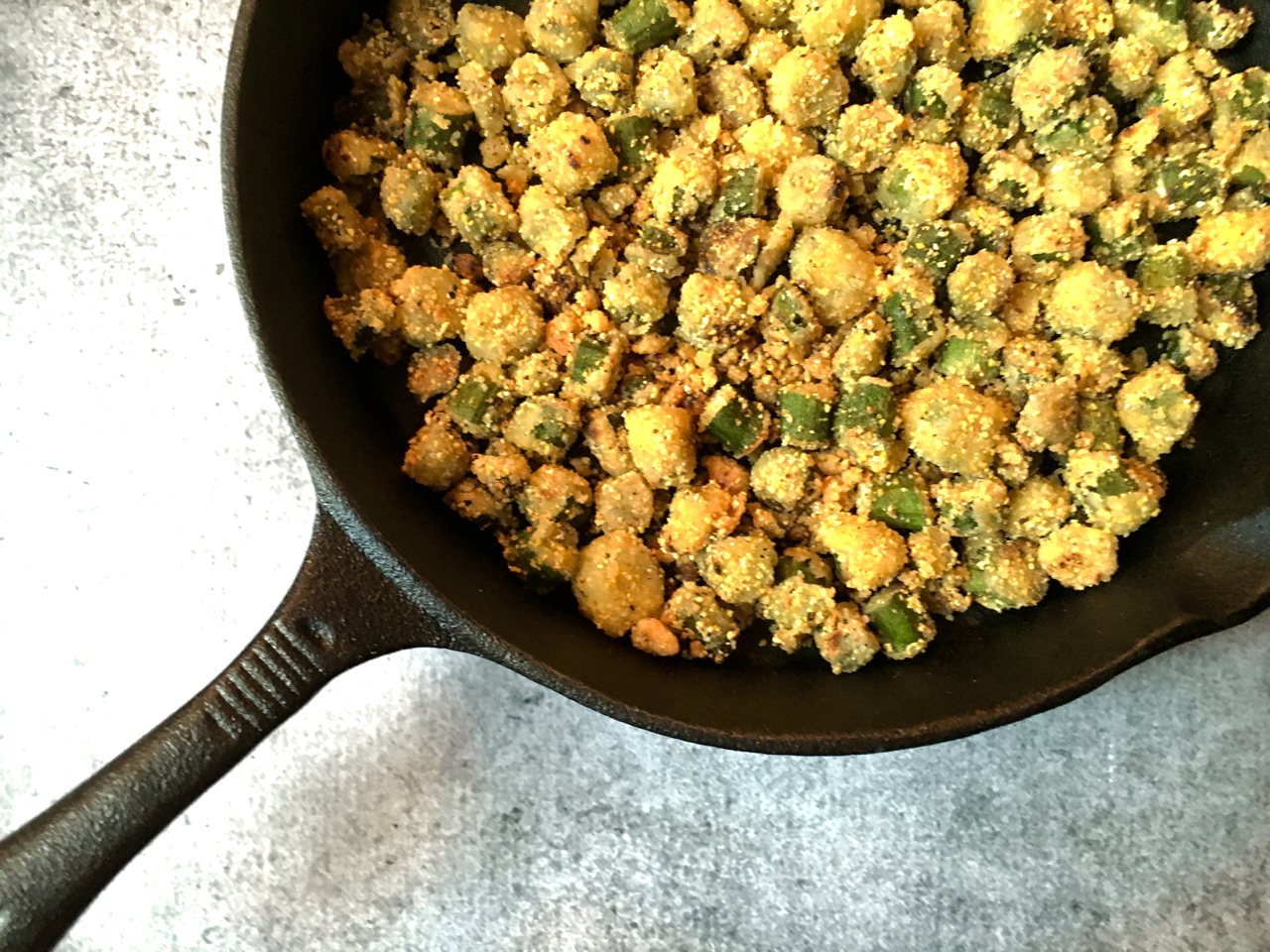 When purchasing okra at the market, look for and choose the smaller pods. Smaller pods will equal less slime factor. Plus, the larger pods are usually less tender, so really seek out small to medium pods. Wash, rinse and completely dry the okra before slicing the pods for this recipe. Dry okra pods equal less slime when slicing and cooking.
Cut off the ends and tips of each okra pod and then slice each pod into small pieces, about half an inch per piece. If you slice the pieces too small, you'll induce the slime factor. Once the okra is sliced, set aside.
If you love southern produce, check out this amazing cookbook with recipes specifically for southern style veggies!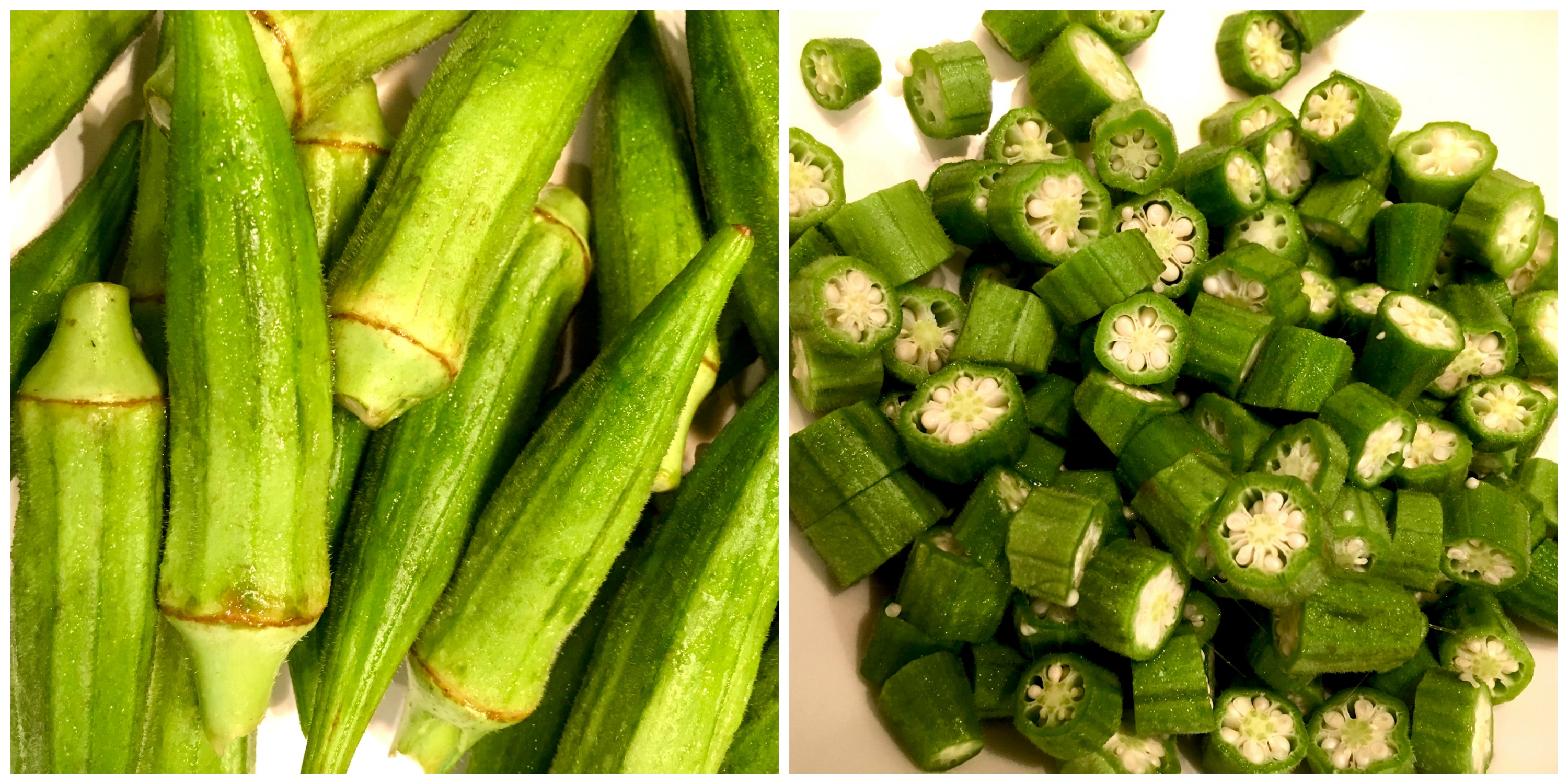 In a mixing bowl, combine flour, corn meal and salt and pepper. Add the sliced okra and stir to combine and coat each pod in the cornmeal mixture.
In a cast iron skillet, add oil and heat until sizzling. Use a slotted spoon to add okra to skillet. The slotted spoon will help shake off any cornmeal mixture that didn't adhere to the okra. You don't want the excess cornmeal in the skillet because it will fry quickly and burn. Layer the okra on the bottom of the skillet and let fry until lightly brown on the bottom. Turn heat down and gently turn the okra over and brown the other side. Make sure all sides have fried to a golden brown before removing from skillet.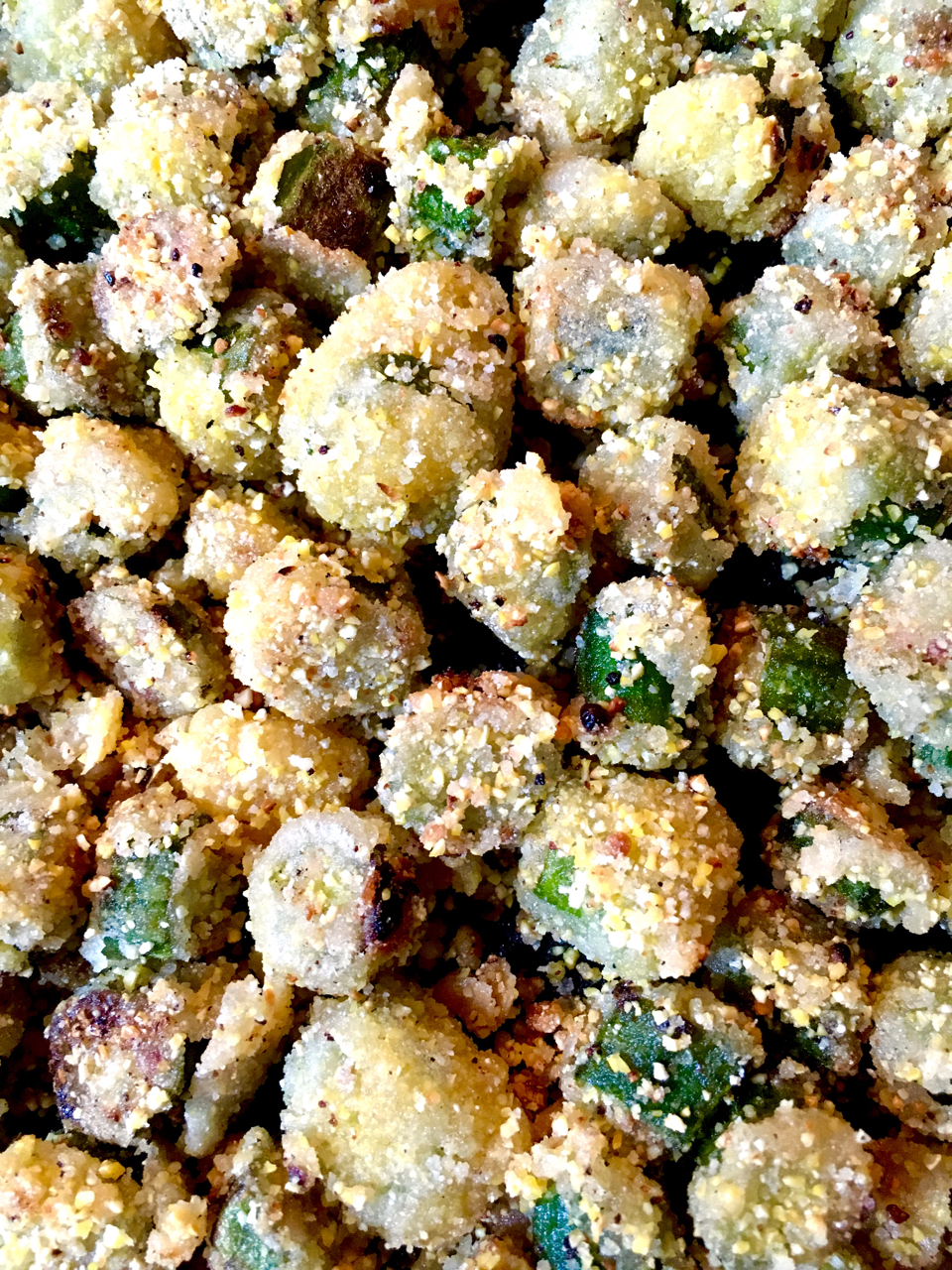 Drain okra on a paper towel before serving.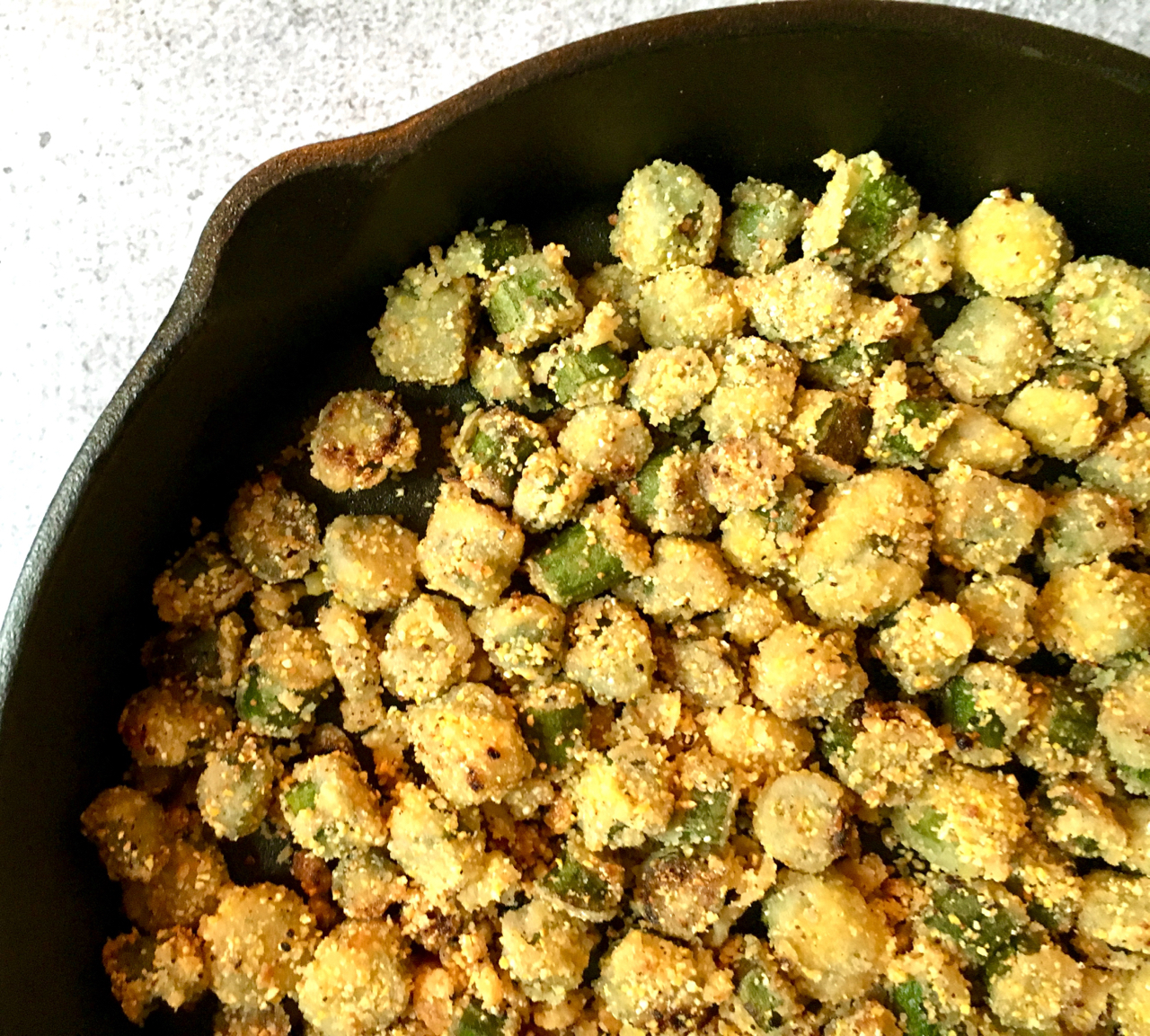 If you love cooking with a cast iron skillet, check out more skillet recipes:
Skillet Chicken Fajitas
Skillet Garlic Chicken With Sun-Dried Tomatoes
Quick & Easy Chicken Fiesta Skillet
DON'T FORGET TO PIN AND SHARE!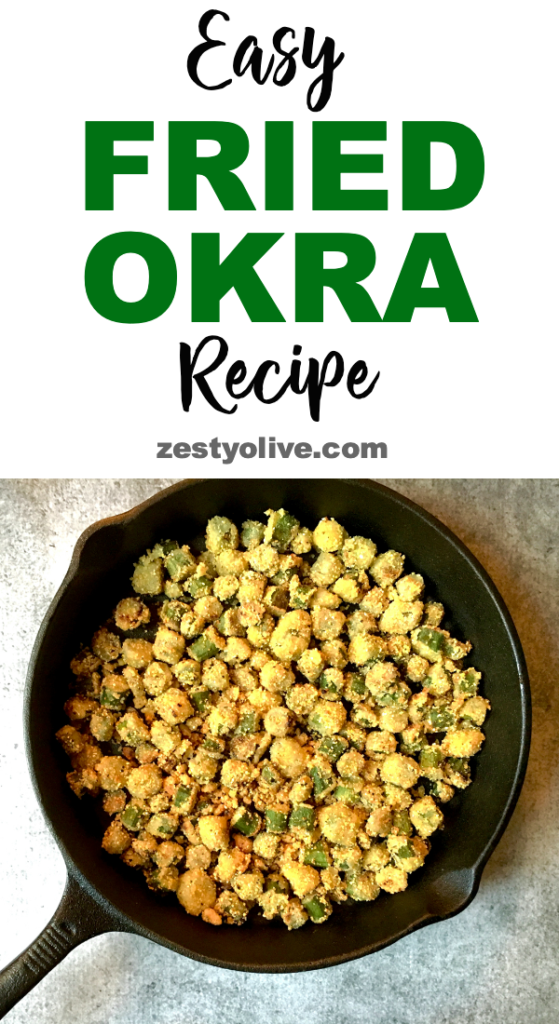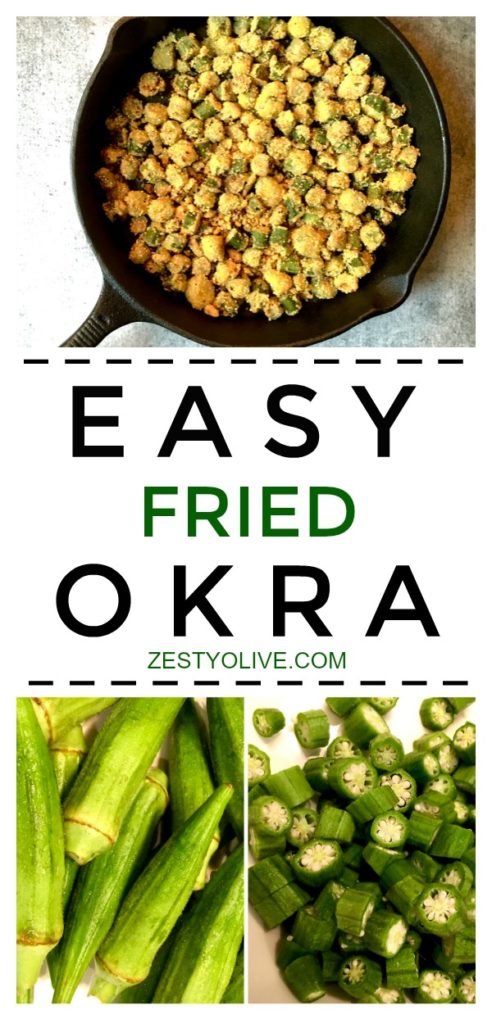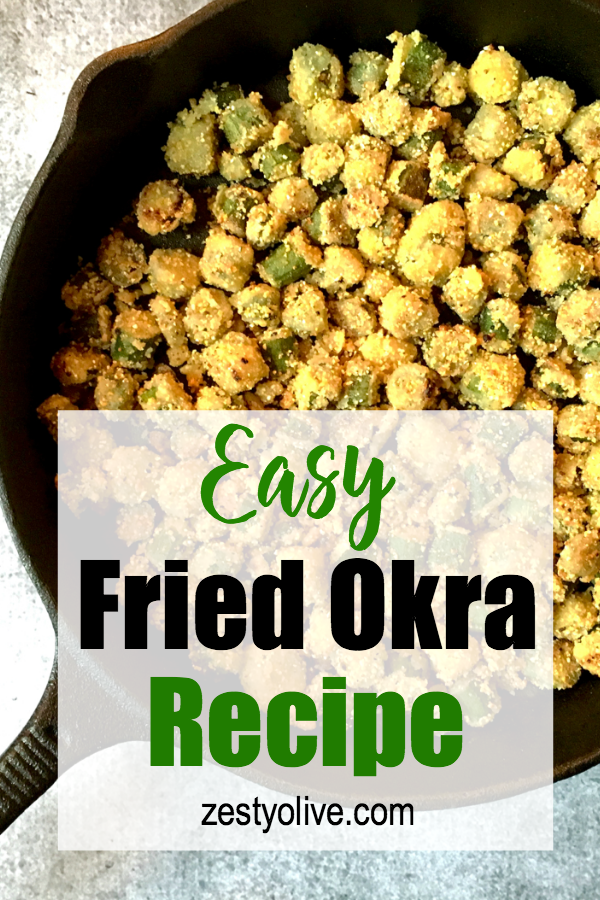 Save
Save
Save
Save