Try this easy Keto Breakfast Casserole with eggs, bacon, cheese and broccoli. It's so delicious and easy to put together that we like it for dinner, too!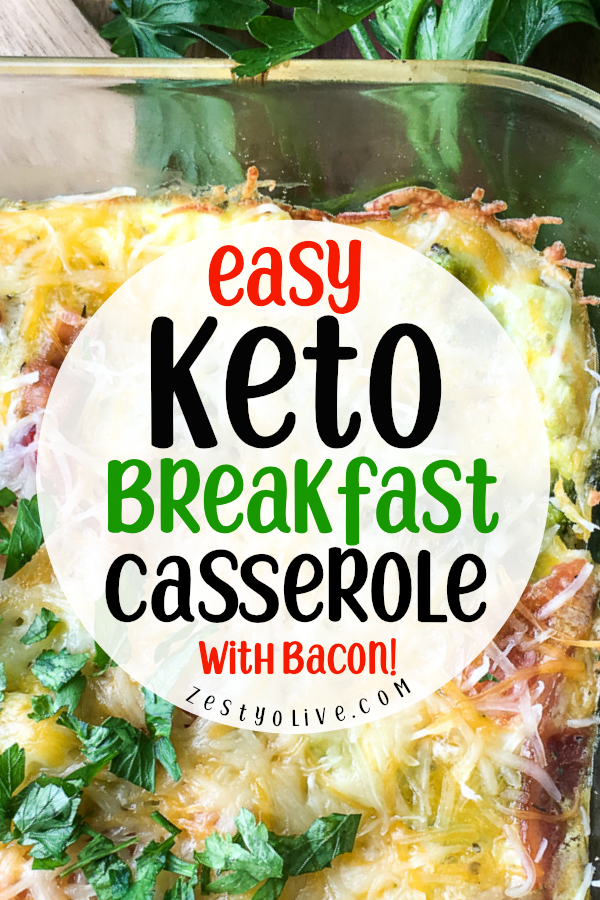 Note: This post contains Amazon Affiliate links.
While this easy breakfast casserole is perfect for a Keto diet, it's delicious enough with bacon, cheese, eggs and broccoli in it that just about anyone will gobble it up even if they don't know or care what Keto is! It's just that good.
Go ahead and fry and crumble your bacon. I like to use a cast iron skillet for this. If you're on the Keto diet, you probably fry up a big batch on the regular and keep it in the fridge to pull out whenever you need it. If you're not doing that, consider giving it a try. You'll be using bacon a lot on the Keto diet, so might as well have it handy and ready to go, right?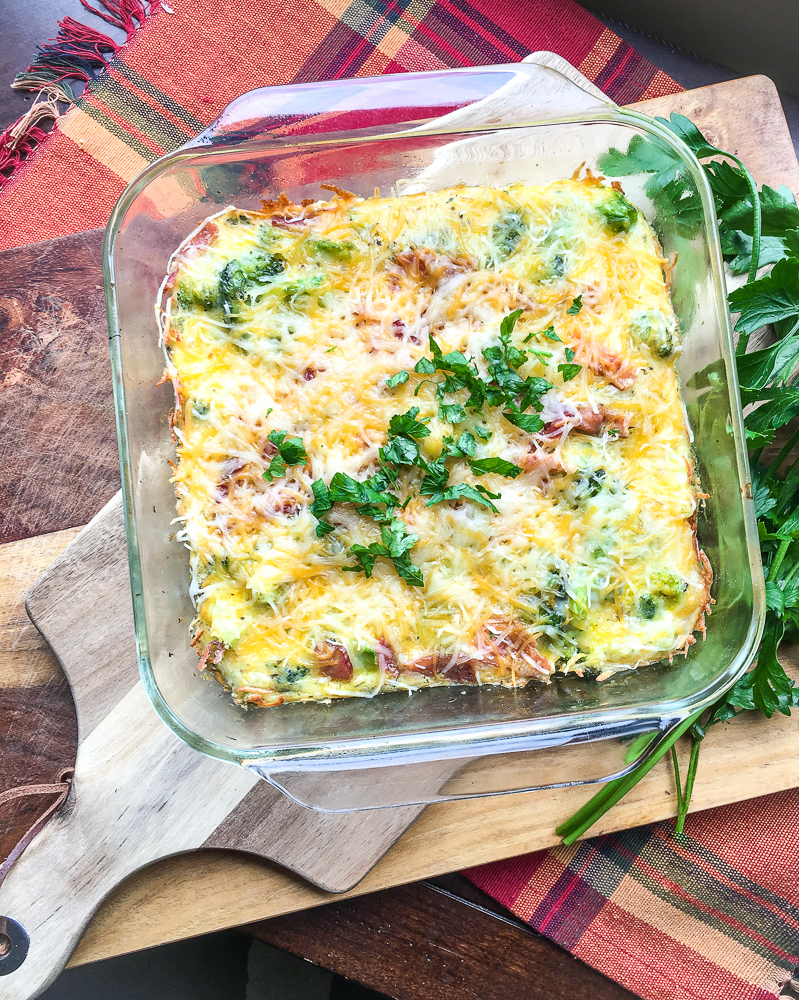 This casserole is so easy to put together that it will become a family favorite. Use a glass 8 x8 baking dish and butter it well. Experiment with using different types of cheese just to give it some variety if you make it a lot. I like to steam the broccoli just to soften it up a bit before baking. We love having breakfast for dinner, so this Keto casserole gets made mostly for an evening meal in our house.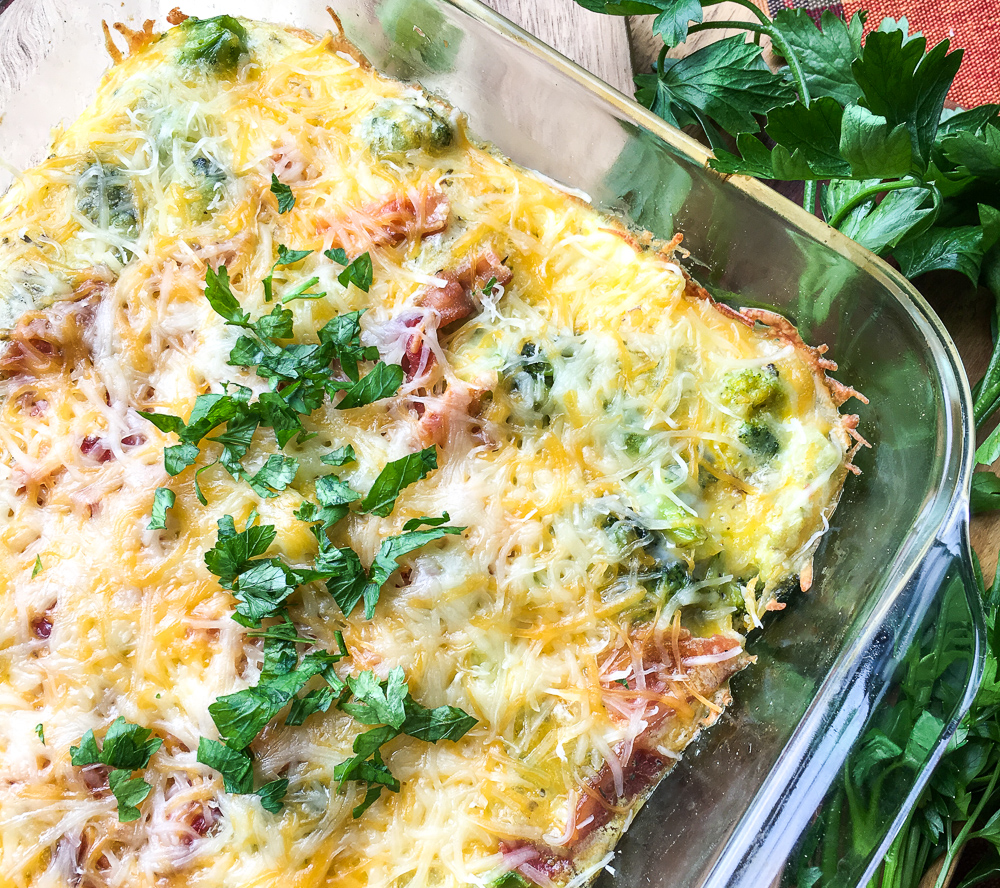 Give it a try and enjoy!
YOU MAY ALSO LIKE:
Layered Hot Pizza Dip
Keto Low-Carb Bread In A Mug
Healthy Chicken Fajitas Lettuce Wraps
Chicken And Broccoli Alfredo
Keto Breakfast Casserole With Eggs, Bacon, Broccoli And Cheese
Keto Breakfast Casserole With Eggs, Bacon, Broccoli And Cheese
Ingredients
2 T. butter, softened
3 c. broccoli florets, lightly steamed to soften
1 c. sharp cheddar or Colby Jack cheese, shredded
6 slices thick-cut bacon, cooked and crumbled
4 large eggs
½ c. heavy cream
½ t. onion powder
½ t. garlic powder
¼ t. dried thyme
½ t. dried oregano
Sea salt and black pepper, to taste
Fresh parsley, for garnish
Instructions
Pre-heat oven to 350°F and butter an 8" x 8" casserole dish with softened butter. Set aside.


Steam broccoli using a steamer pot just until broccoli turns bright green and softens a bit.


Remove from heat and transfer broccoli to prepared casserole dish and spread into a uniform layer. Top with shredded cheese and crumbled bacon and side aside.


Whisk the eggs with the heavy cream, onion powder, garlic powder, thyme, and oregano. Season with salt and black pepper, as desired. Pour the egg mixture over the broccoli, cheddar, and bacon and bake for 15-20 minutes, or until the casserole is set and lightly golden brown on top.


Remove from oven and let cool for 10 minutes before slicing. Sprinkle with fresh parsley and serve immediately.
PIN FOR LATER!