Have this easy skillet Pork Chops with Maple Balsamic Reduction on the table in under 30 minutes!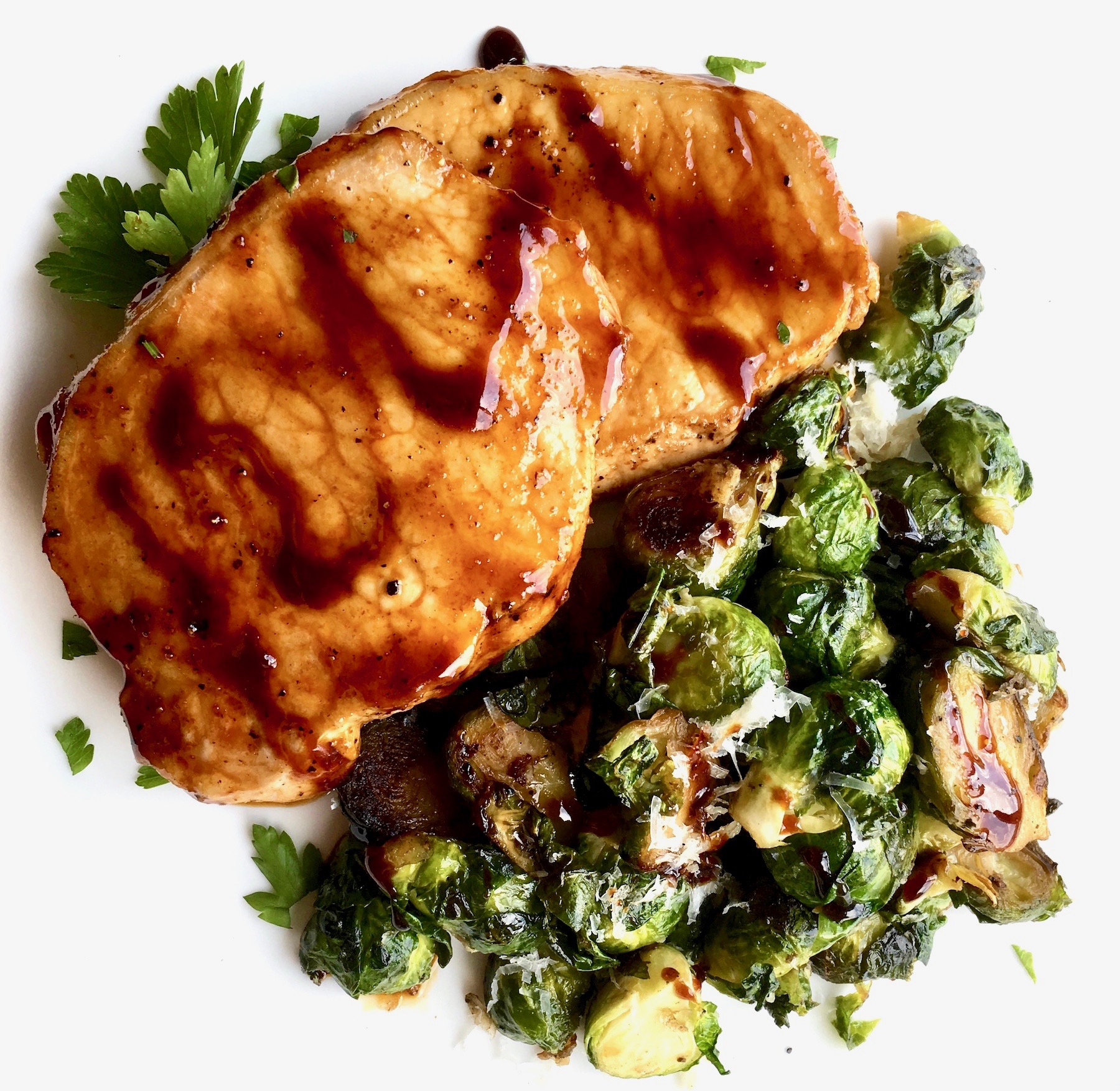 Note: This post contains affiliate links.
Perfect for a weeknight meal, this simple skillet dinner of Pork Chops with Maple Balsamic Reduction will quickly become a family favorite.
I like to make this in a cast-iron skillet, like this one:
A heavy duty stainless steel skillet will work just fine, too.
Reduction is just a fancy way of saying "glaze." Okay, it's more than that, but it is a concentrated sauce of ingredients, in this case, maple syrup and balsamic vinegar, that is cooked down (reduced) to a thick sauce or glaze. The reduction adds depth of flavor which is exactly what you want when pairing with pork chops, which on their own can be a bit…bland. Not so with this reduction; try it yourself – it's so easy!
I like to serve these chops with a side of yummy garlic mashed potatoes and these easy Brussels Sprouts.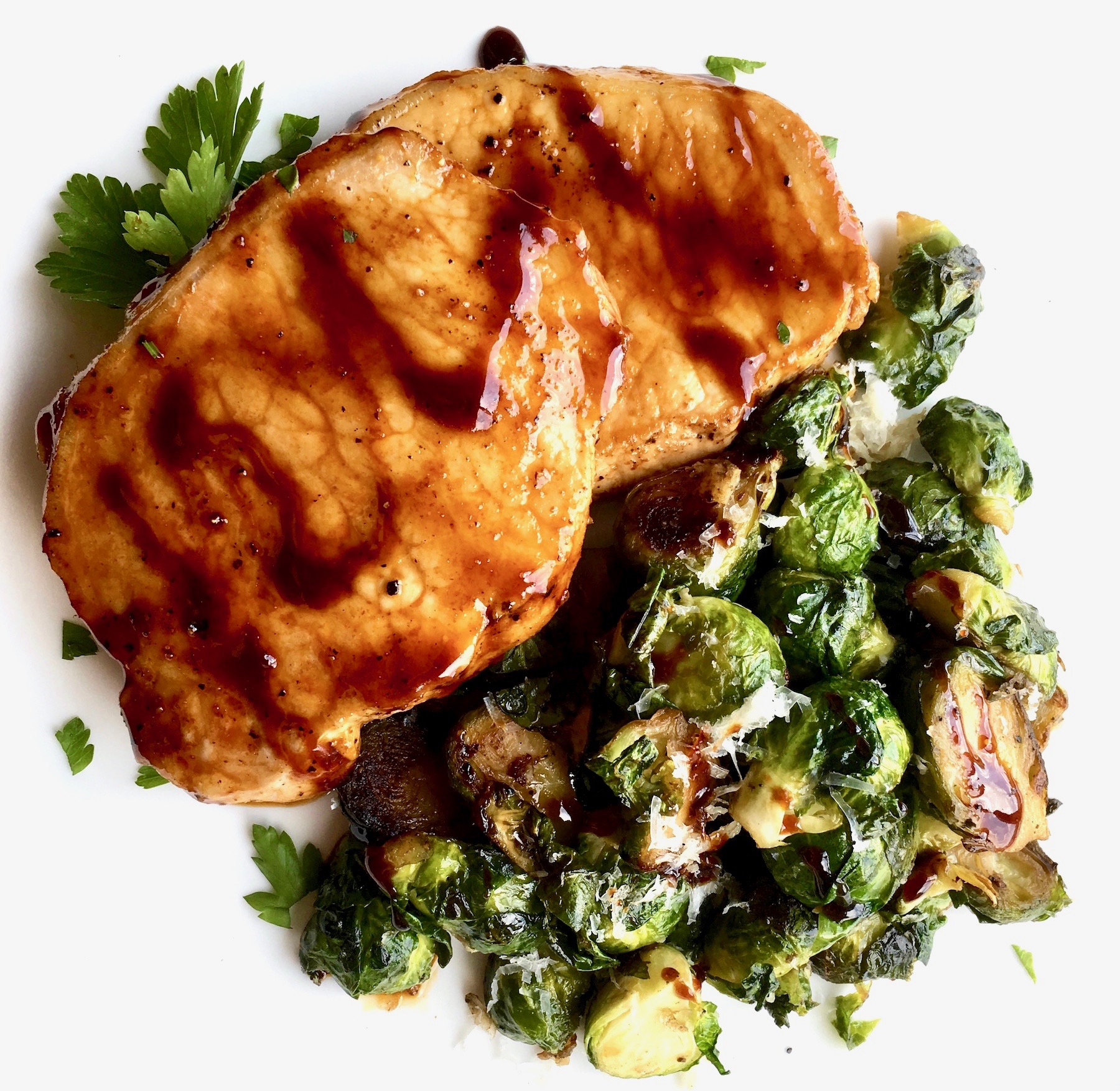 YOU MIGHT ALSO LIKE:
Chicken and Broccoli Alfredo
Dutch Oven Balsamic Chicken and Vegetables
Skillet Chicken Fajitas

DON'T FORGET TO PIN AND SHARE!